Amanda Nunes: 'I'm not running from anyone'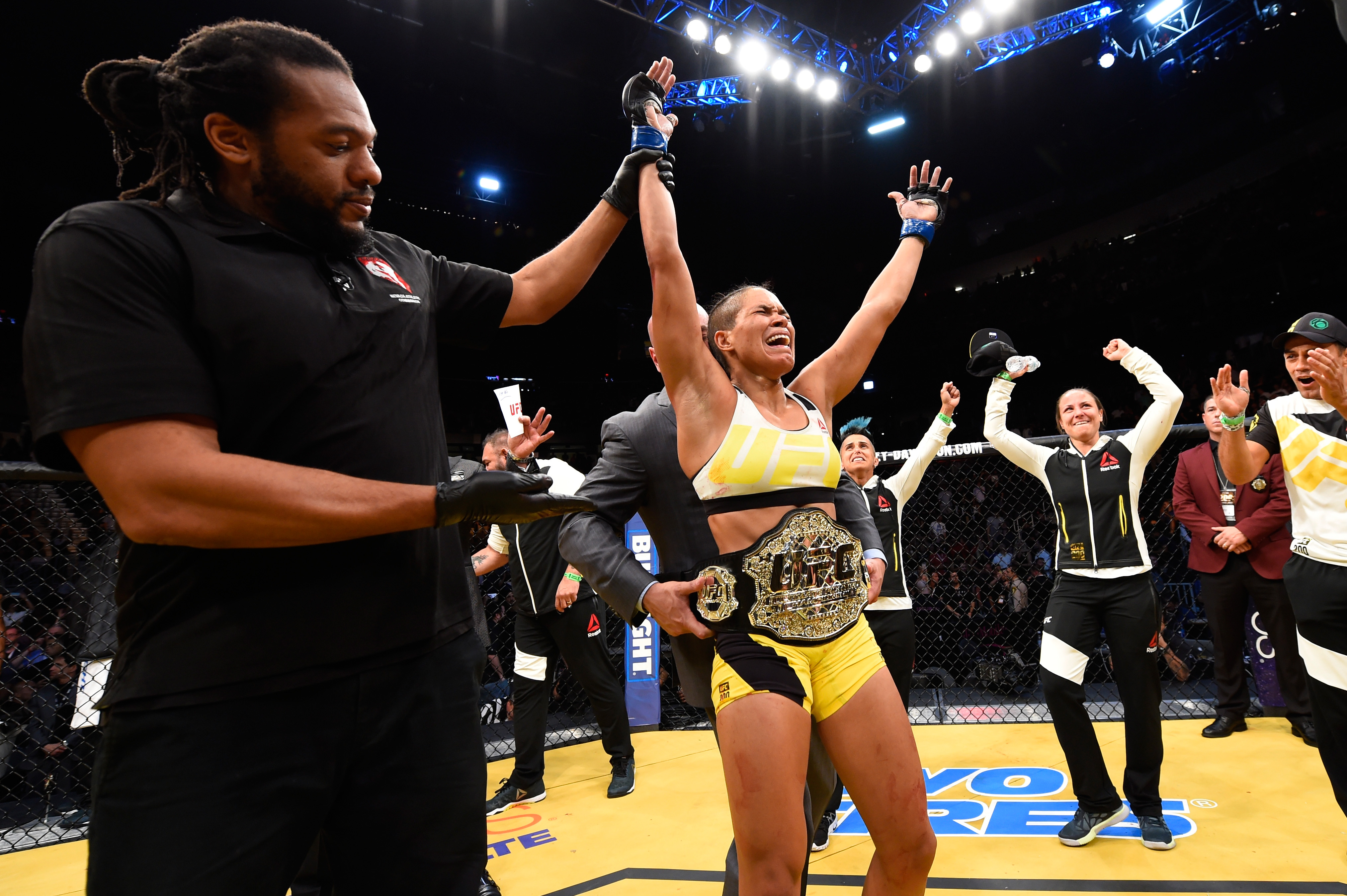 Amanda Nunes wants to face off against Ronda Rousey in her first defense of the women's bantamweight title.
Unlike both Holly Holm and Miesha Tate, Amanda Nunes wants her first title defense to come against none other than former bantamweight champion, Ronda Rousey. While Rousey has yet to announce her return to the fight game, that hasn't stopped Nunes from making it clear that she wants the opportunity to welcome her back.
"If they ask me who I want to fight, I'm going to say I want to fight Ronda. I'm not running from anyone," Nunes said as reported by Evelyn Rodrigues of Combate. "I'm the champion and I can choose who I'm going to fight. I will choose what's best for me and Ronda would be 'the' main fight, that's why it has to be against her, it has to be with Ronda."
Unfortunately for Nunes, no one has a clear idea as to when Rousey will return. The original idea was that she was going to come back at some point in the fourth quarter of 2016, but with UFC President Dana White confirming that she's out of the cards for UFC 205, 2017 seems to be the best timetable. Until then, Nunes has to deal with both Valentina Shevchenko and Julianna Pena nipping at her heels; calling for a title shot.
The UFC has yet to announce any plans for their newest bantamweight champion. Nunes snatched the title away from Tate at UFC 200 after Tate defeated Holm at UFC 196. Rousey has been out of action since UFC 193 where Holm stopped her in the second round of their main event.
This article originally appeared on