Alexander Gustafsson out with back injury; no timetable for return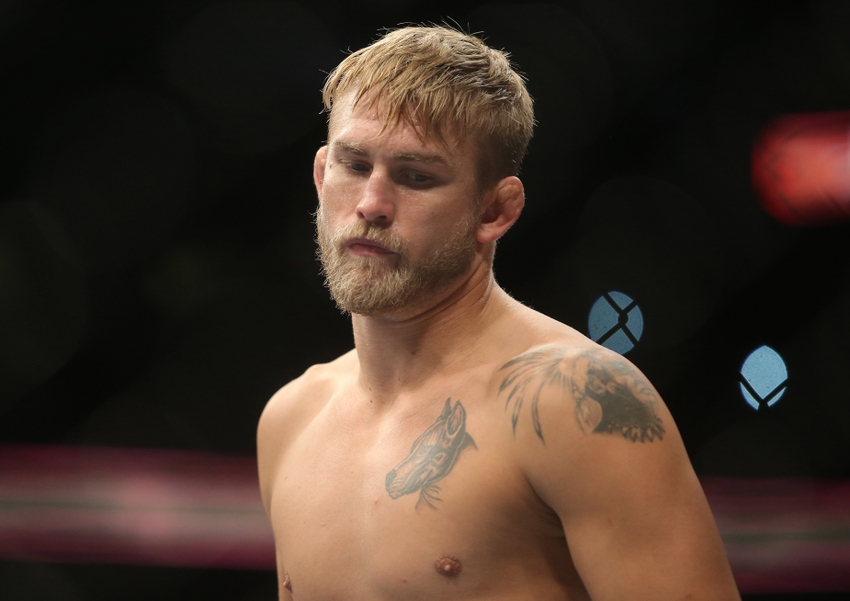 Alex Gustafsson is out indefinitely with a back injury
UFC light heavyweight and former title contender Alexander Gustafsson will be out indefinitely due to a lingering back injury. The news was first reported by Brett Okamoto of ESPN, by way of Gustafsson's manager Tomas Ghassemi.
Gustafsson (17-4) is coming off a decision win against Jan Blachowicz at UFC Fight Night 93 in Hamburg, Germany after nearly a year off following back-to-back losses to light heavyweight champion Daniel Cormier and Anthony Johnson, respectively.
There is no specific diagnosis for the injury according to Ghassemi, which Gustafsson has reportedly been dealing with for the last "3-4 years." Gustafsson was scheduled to fight Antonio Rogerio Nogueira on November 19, until the injury forced him to pull out.
Ryan Bader, the UFC's ranked No. 4 light-heavyweight contender, will replace Gustafsson and take on Nogueira in a rematch from UFC 119 which Bader won by unanimous decision.
In his statement to ESPN, Ghassemi described the pain almost as regular for Gustafsson but the fighter and his team tried to work around it.
"Pain will come up and then disappear whenever it wants, It's maybe an issue with a disk. When the pain starts to go into his legs, that's when he know it will affect his training and that's what happened with this one.

"We wanted a quick turnaround after this last fight. He's in great shape, but when it flared up and went into his legs, we couldn't take the fight. If you try to fight through it and lose, you can't blame it after the fact. It's better to deal with it now."
The injury will not only put Alexander Gustafsson on the shelf for some time, but it will also shake up the UFC's light heavyweight division, where Gustafsson was ranked No. 2 in the division.
The current champion Daniel Cormier and Anthony Johnson will fight for the belt at UFC 206 in Toronto, Ontario Canada on December 10, 2016.
This article originally appeared on