Alexander Gustafsson: I'm not thinking about Jon Jones at all
The main event of UFC 182 will go down as one of the biggest fights of all 2014 as Jon Jones defended his light heavyweight title against Daniel Cormier.
Thanks to the buildup for that fight including an August press conference that ended in a melee in the middle of the MGM Grand Hotel in Las Vegas, it's easy to forget Jones wasn't actually supposed to be fighting Cormier at the time.
Alexander Gustafsson was originally the man tapped to face Jones in a rematch of their epic, five-round war from 2013, but the Swedish born fighter suffered an injury in the weeks leading up to their bout and it forced him off the card. To make matters worse, when Jones got injured and pushed back the fight until early 2015, UFC officials opted to capitalize on the bad blood with Cormier and keep that fight in tact.
Gustafsson could only sit and watch as Cormier fought Jones in a title fight by all rights that should have been his. As it turns out, Gustafsson is fan enough that he was still able to watch the bout and enjoy it for what it was while not being fueled with the green monster known as envy.
"I didn't feel weird at all. I just enjoyed watching the fight," Gustafsson told FOX Sports from Sweden. "When I lost the fight after I got injured and I lost my chance, I thought about it for a couple of days and that was it. I had to focus on my own thing. Onto the next challenge."
I know Anthony Johnson is going to come in the best shape of his life and better than ever. That's all I can focus on now. That's a big threat to me. I'm not thinking about Jon Jones at all
— Alexander Gustafsson
Instead of fighting for the title, Gustafsson will now face Anthony Johnson this weekend at FOX UFC Fight Night from his hometown of Stockholm, Sweden with a shot at the belt dangling in the balance. It's hard to ignore what comes next, especially for Gustafsson, who may be eternally linked to Jones after their first fight landed in the annals of MMA history as one of the greatest title bouts of all time.
As much as everyone else wants to know about Gustafsson facing Jones for a second time, it's the last thing on his mind as a dangerous opponent stands in his way in just a matter of days.
"I don't even think about him at all," Gustafsson said. "I don't have time or room for that. I know Anthony Johnson is going to come in the best shape of his life and better than ever. That's all I can focus on now. That's a big threat to me. I'm not thinking about Jon Jones at all."
It's with good reason that Gustafsson keeps his eyes on the prize, in this case a win on Saturday night over the No. 3 ranked light heavyweight in the world. Since returning to the UFC, Johnson has gone 2-0 including a dominant, one-sided performance over Gustafsson's friend and teammate, Phil Davis.
While Gustafsson and Davis are dramatically different fighters, the 6'5" Swede can still watch the fight and take away a few notes to use in his matchup with Johnson. Most notably he clearly sees Davis wasn't at his best that night and Johnson did everything right.
"He did what he had to do against Phil. He did good. He won that fight, but I believe that Phil wasn't really there when he fought him," Gustafsson said. "I don't think Phil was his best in there. But I'm preparing for the best Anthony Johnson. I can't wait to fight him."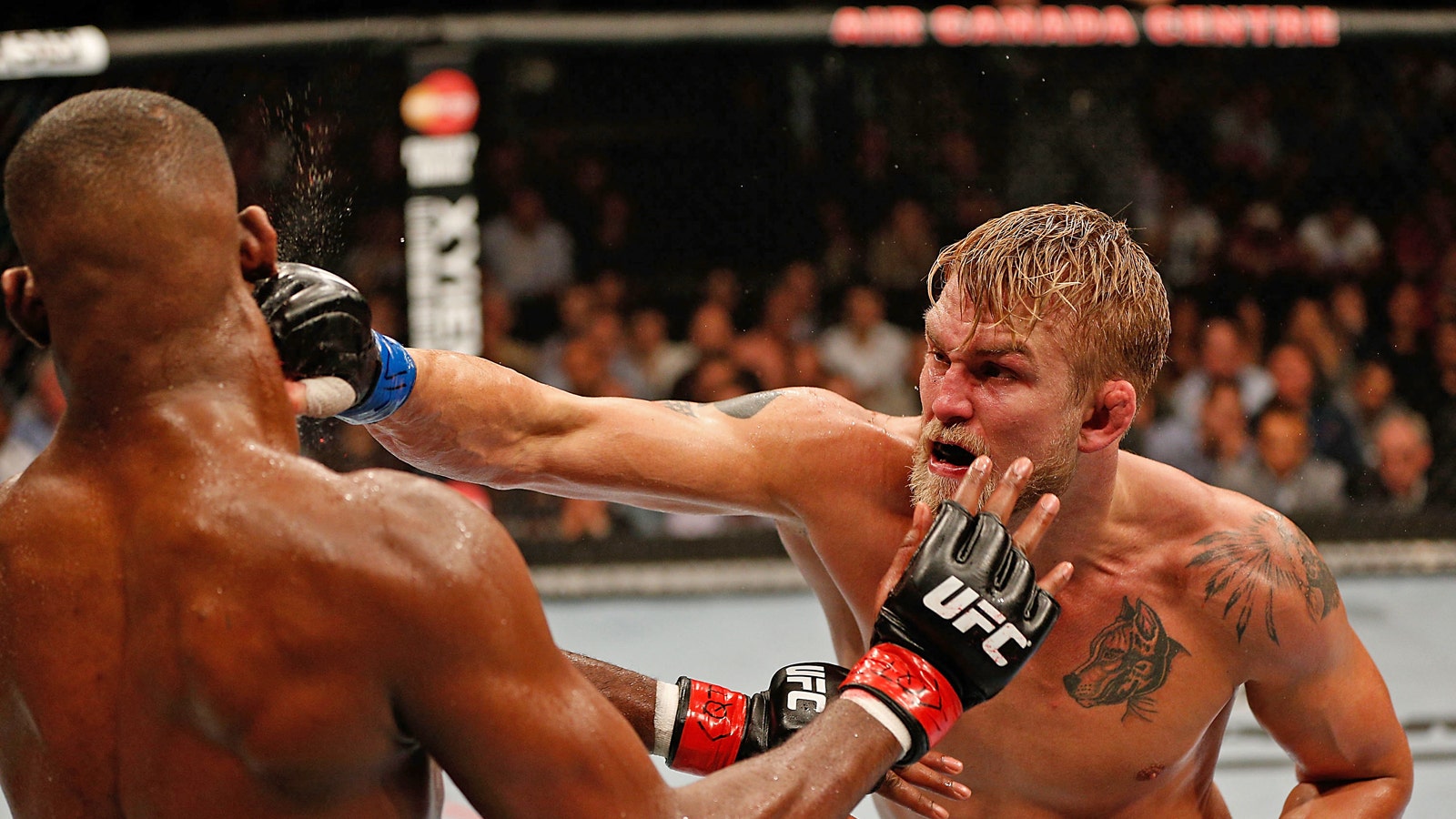 Gustafsson believes he knows Johnson's game inside and out at this point. He's studied plenty of tape on him — both past and present — and Gustafsson knows Johnson will be at his most dangerous in the first two rounds.
After that — maybe not so much.
"I've done my homework. I know what to expect. I know he's going to come in there exploding, super strong the first couple of rounds and then we'll see what happens," Gustafsson said.
"I just know for a fact he's going to be dangerous the first couple of rounds. I have to do my thing to stay away from his heavy punches and I will. I'm prepared. This is a sport where if you land one of those shots the night could be over. You have to stay ready and you have to stay focused."
While a title shot is guaranteed to the winner, Gustafsson refuses to play it safe just for the sake of squeaking through to victory. It's well known that some fighters will fight 'not to lose' in these kinds of moments, but Gustafsson promises not to be one of those guys.
He wants to put a hurting on Johnson and finish this fight before the final horn. What better way to send a message to Jon Jones and every other light heavyweight that Gustafsson is the man to fear at 205-pounds?
"I have to do that. I will do that," Gustafsson said about making a statement against Johnson. "This fight is in my hometown. This fight is not going to go to the judges, that's for sure."
To make sure you catch all of the action from FOX UFC Fight Night: Gustafsson vs. Johnson check out our viewing and schedule guide for everything going down in Stockholm, Sweden.