After 21 years, UFC matchmaker Joe Silva set to part ways with company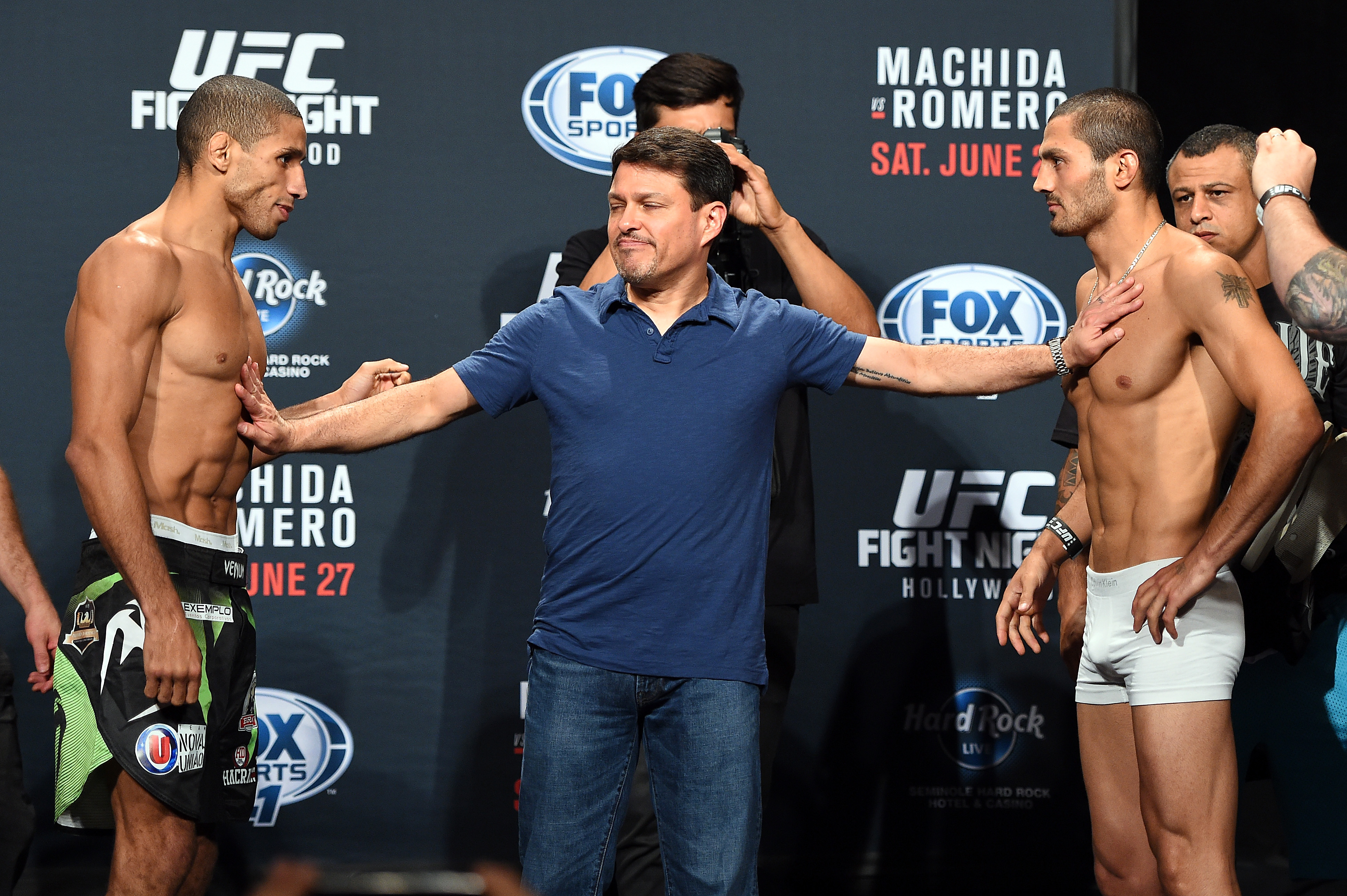 Longtime UFC matchmaker Joe Silva will be leaving the company at the end of 2016 after holding the position for than two decades
After 21 years, UFC matchmaker Joe Silva will be leaving the company at the end of 2016. Twitter personality @TalkMMA was the first to report the news before several other media outlets confirmed the change.
Silva's departure comes a little over a month after the announcement of UFC's sale to media conglomerate WME-IMG for more than $4 billion. According to the reports, Silva made a heavy profit, resulting in his desire to spend more time with his family
Silva originally became the UFC's matchmaker before Zuffa LLC bought the company from SEG in 2001.
In the eyes of the casual fan, Silva is also be known as the UFC President Dana White's diminutive replacement during staredowns at some of the smaller UFC Fight Night weigh-ins.
There is currently no word on who will replace Silva but the most logical choice would be Sean Shelby.
Shelby currently handles all of the matchmaking duties for the featherweight, bantamweight and flyweight, as well as the both women's divisions. Silva initially took control over lightweight division and above after Shelby joined the promotion following the purchase of the WEC.
Neither Silva, who has never been known to give interviews or comments to the media, nor the UFC have made an official announcement regarding this news. However, it should be noted Silva is not expected to depart from his longtime time employers immediately as he will help the transitional process over the next several months.
This article originally appeared on