After 10th career bout, Matt Mitrione no longer 'tripped out' by fight action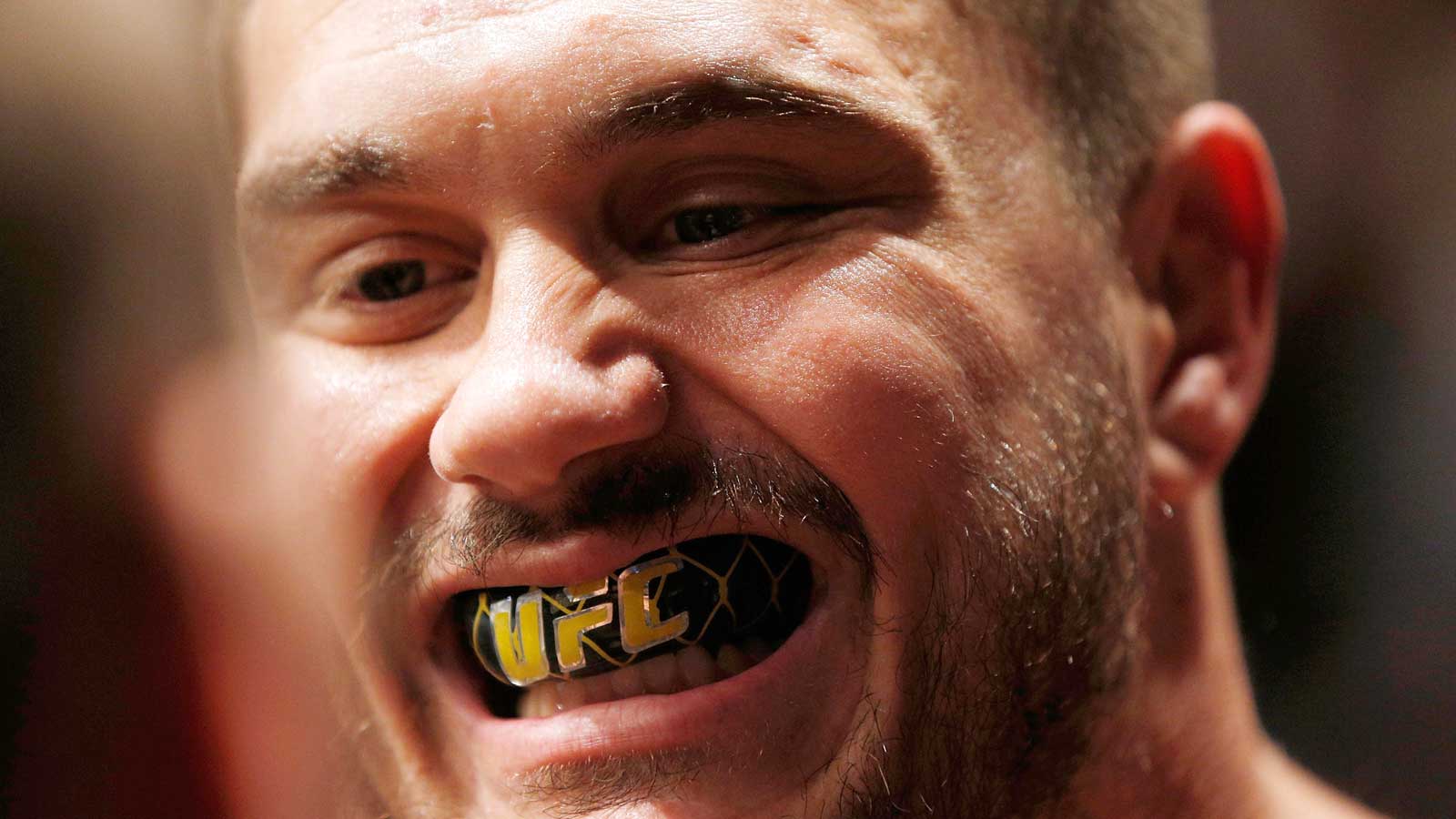 LAS VEGAS — The UFC Octagon is a place where many lessons have been taught, but it's generally not a fun place to learn, mostly because the impromptu tutorials often come with the pain of a loss.
Most fighters at least make their mistakes in the relative anonymity of the regional fight scene. Not Matt Mitrione. The Ultimate Fighter season 10 alum has been in the spotlight since nearly the day he decided he'd move from pro football to pro fighting. Ten fights in, he's crafted a very respectable 7-3 mark, but up until recently, Mitrione, who faces the returning Stefan Struve at Saturday night's UFC 175, has had some severe difficulty in reading the fight.
Was it an issue of concentration? Jitters? Well, we'll let him describe it.
"Not from being punched or hit in any way, but I'd have very surreal, almost like lucid, dreamstate-tish kind of feeling in the middle of a fight," he said. "It was like, 'Holy s***, I'm actually fighting right now. I should probably do something.' Kind of like a feeling, you know?"
That can't be a great feeling washing over you as another hulk is coming forward with thundering fists. Worst yet, this would happen in nearly every fight.
In searching for a cause or solution, he'd discuss it with his friend and mentor, the renowned UFC veteran Chris Lytle.
Lyte's theory and advice were simple. It's inexperience. Just wait until your 10th fight and it will pass.
Could it really be so elementary?
Well, last time out, Mitrione fought Shawn Jordan and wouldn't you know it, he knocked him out in the first round, and got past whatever mental block was there. And yes, it was his 10th fight.
"I don't know. Maybe that's the magic number, I don't know," he said. "As soon we were in the cage [after the win], I told him I didn't feel tripped out at all. It was really weird. Hopefully it will be this way [on Saturday], too."
Mitrione's growing pains may not yet be over, as he's still only five years into his pro run, but he feels as though he might have solved this particularly vexing fight night issue.
It comes not a second too soon.
Struve and his 31 pro fights mark his most experienced opponent to date. Still, despite the hard lessons, Mitrione wouldn't have wanted it any other way.
"Unfortunately, I cut my teeth in front of 5 million people," he said. "It's rough at times, but then again I made really good money from the jump and had a lot of hype from The Ultimate Fighter. So I didn't have to cut my teeth on the regional circuits and worry about checks being bounced. Checks from the UFC don't bounce. So I'm fortunate in my aspect. You take the good with the bad."