5 Reasons to Watch FOX UFC Saturday: Henderson vs. Thomson
Fresh off last week's festivities in Georgia, the UFC makes their annual trip to Chicago, setting up shop inside the United Center and broadcasting live on network television as the FOX UFC Saturday returns for the first time in 2014.
Headlined by a battle between lightweight contenders Benson Henderson and Josh Thomson, Saturday's 11-fight line-up offers an assortment of intriguing match-ups and a handful of opportunities to find out a little more about fighters that are looking to establish themselves as legitimate contenders this year.
Still not convinced you should tune in? Well you've come to the right place – here are 5 Reasons to Watch FOX UFC Saturday: Henderson vs. Thomson.
Back with a Vengeance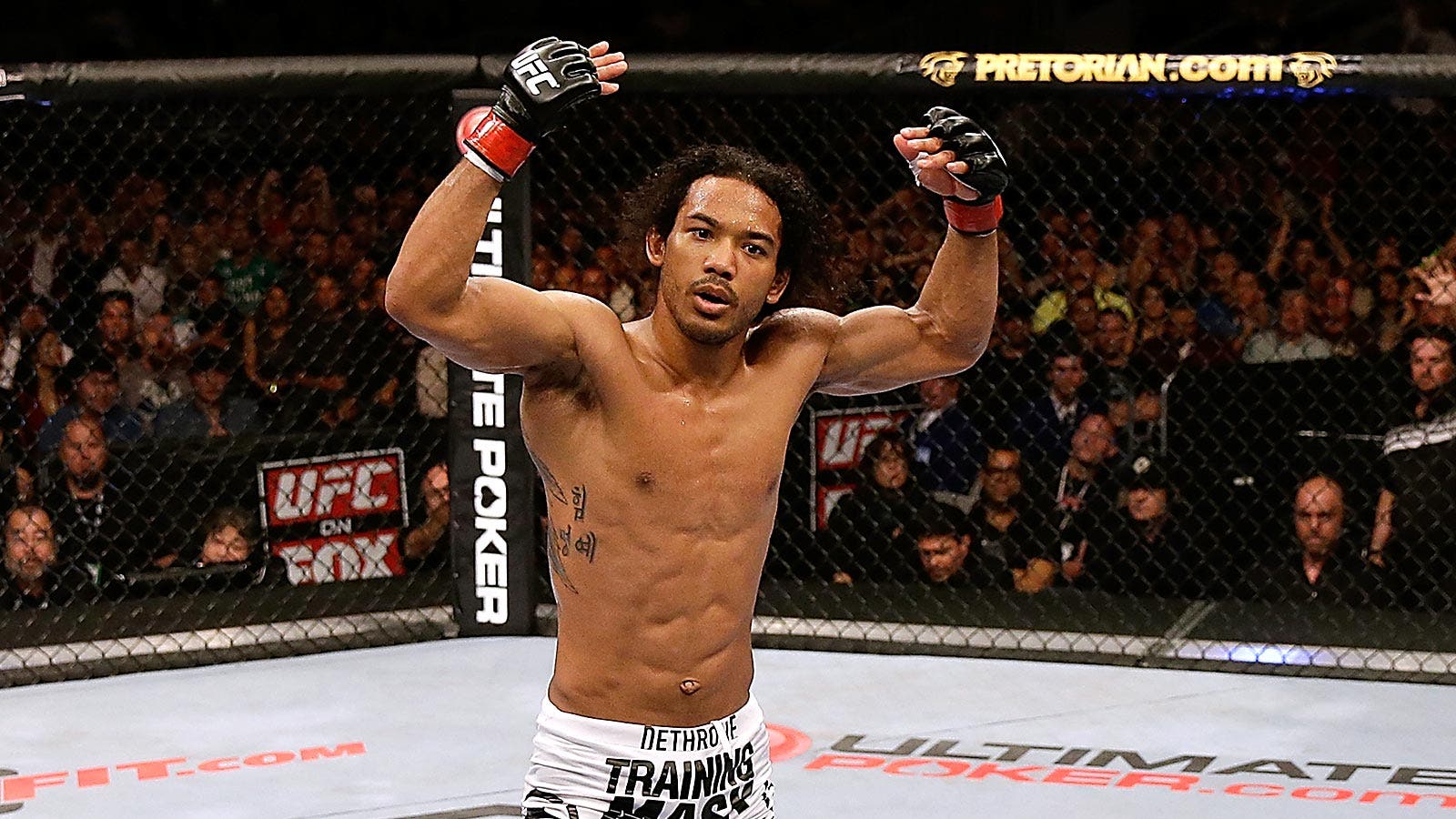 The first time Benson Henderson lost to Anthony Pettis – when he dropped the WEC lightweight belt to "Showtime" on the final show in the promotion's history – he returned with a newfound ferocity. His first three opponents in the UFC – Mark Bocek, Jim Miller, and Clay Guida – didin't stand a chance, and didn't win a moment in their fights, yet alone a round.
Back in August, Henderson lost to Pettis for a second time, ceding a title to his long-time rival once again. Saturday night, he returns, headlining opposite former Strikeforce champ and perennial contender Josh Thomson, and there is sure to be a renewed sense of urgency and aggression on display inside the cage.
Henderson is in championship limbo right now – a territory first discovered by Rich Franklin following consecutive losses to Anderson Silva, and currently inhabited by Henderson, Joseph Benavidez, and Miesha Tate.
In losing to the reigning lightweight champion for a second time, "Smooth" has a long and arduous road to traverse if he wants to fight for the title again, and it's going to take the kind of dominant efforts he put forth at the start of his UFC career for him to even start moving forward down that path. The lightweight ranks are always brimming with contenders and up-and-comers, and just as he did in 2011, Henderson is going to need to systematically eliminate every contender and prospect the UFC puts in his way in order to return to title contention.
And he knows it, which is what makes Saturday's pairing with Thomson so compelling. Henderson has shown how dominant and impressive he can be when he's working towards something, and now that he once again has a title to chase down, don't be surprised if "Smooth" shows a bit more abrasiveness inside the Octagon this weekend.
Can Thomson Keep His Place in Line?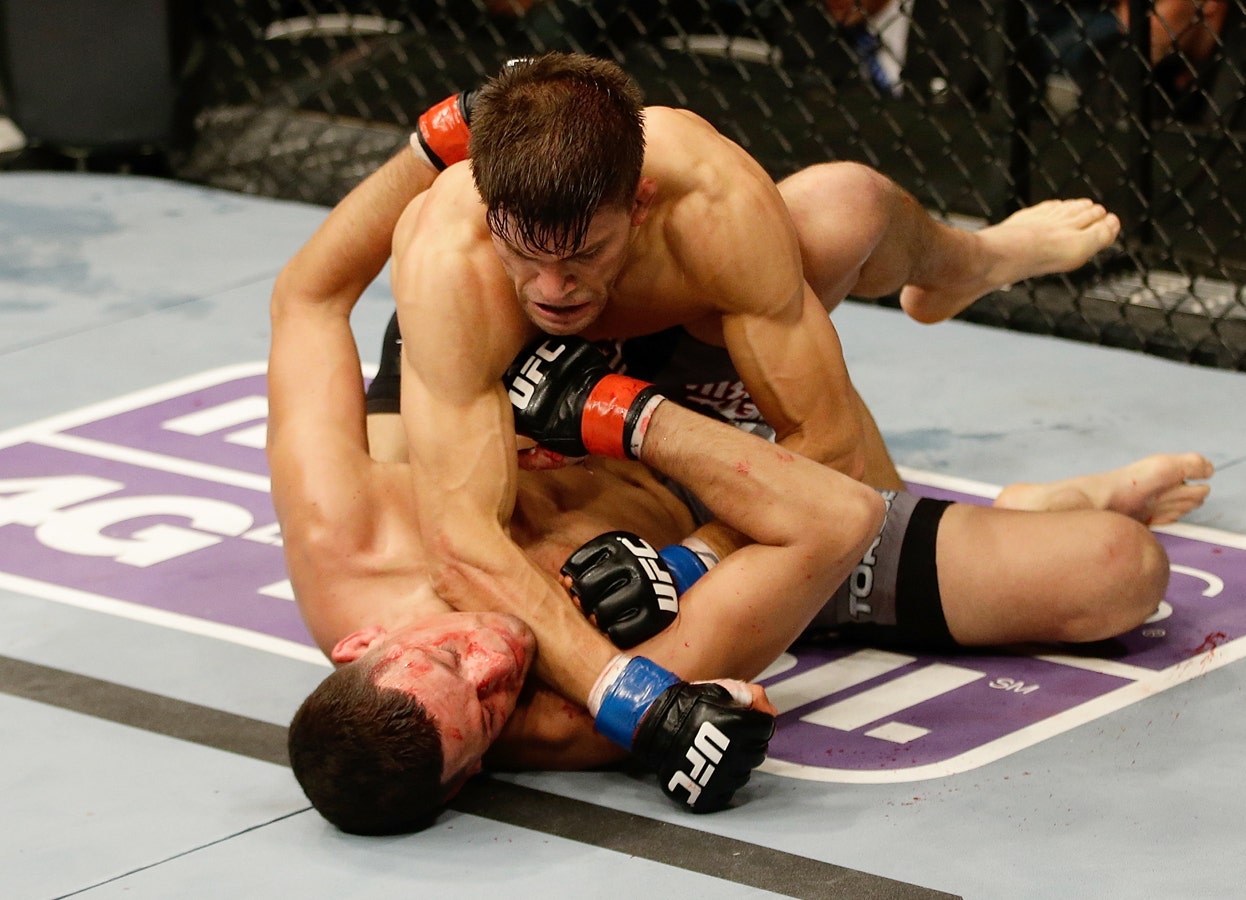 Josh Thomson was supposed to be fighting Anthony Pettis for the UFC lightweight title. Actually, he was supposed to fight Pettis for said title back in December, but "Showtime" suffered a knee injury in his win over Henderson and required surgery, leaving "The Punk" in a holding pattern for the time being.
These situations never usually go all that well for the fighter left waiting his turn. Johny Hendricks bucked the trend by continuing to clobber welterweight opponents before ultimately getting his shot at the strap, but more often than naught, the would-be title challenger that has to keep fighting ends up falling out of line at one point or another.
That's the challenge Thomson faces on Saturday night – not only is he fighting to defeat the former champion Henderson, but he's also fighting to maintain his place in the pecking order, a place he earned with an upset win over Nate Diaz last April on Fox.
The former Strikeforce champion wasn't expected to reach this point upon his return to the UFC, but now that he's here, the 35-year-old American Kickboxing Academy product has to find a way to hold the fort until Pettis is ready to return.
It's a tall order, and one that looks even more daunting given Thomson's candid comments about his training camp last week. But Thomson has fought too long and battle through too many injuries to simply wilt now, as he stands on the precipice of getting the respect and credit he deserves.
He earned his place at the head of the line by surprising fight fans on Fox – can he do it again in order to maintain his position this weekend?
Heavyweight Litmus Test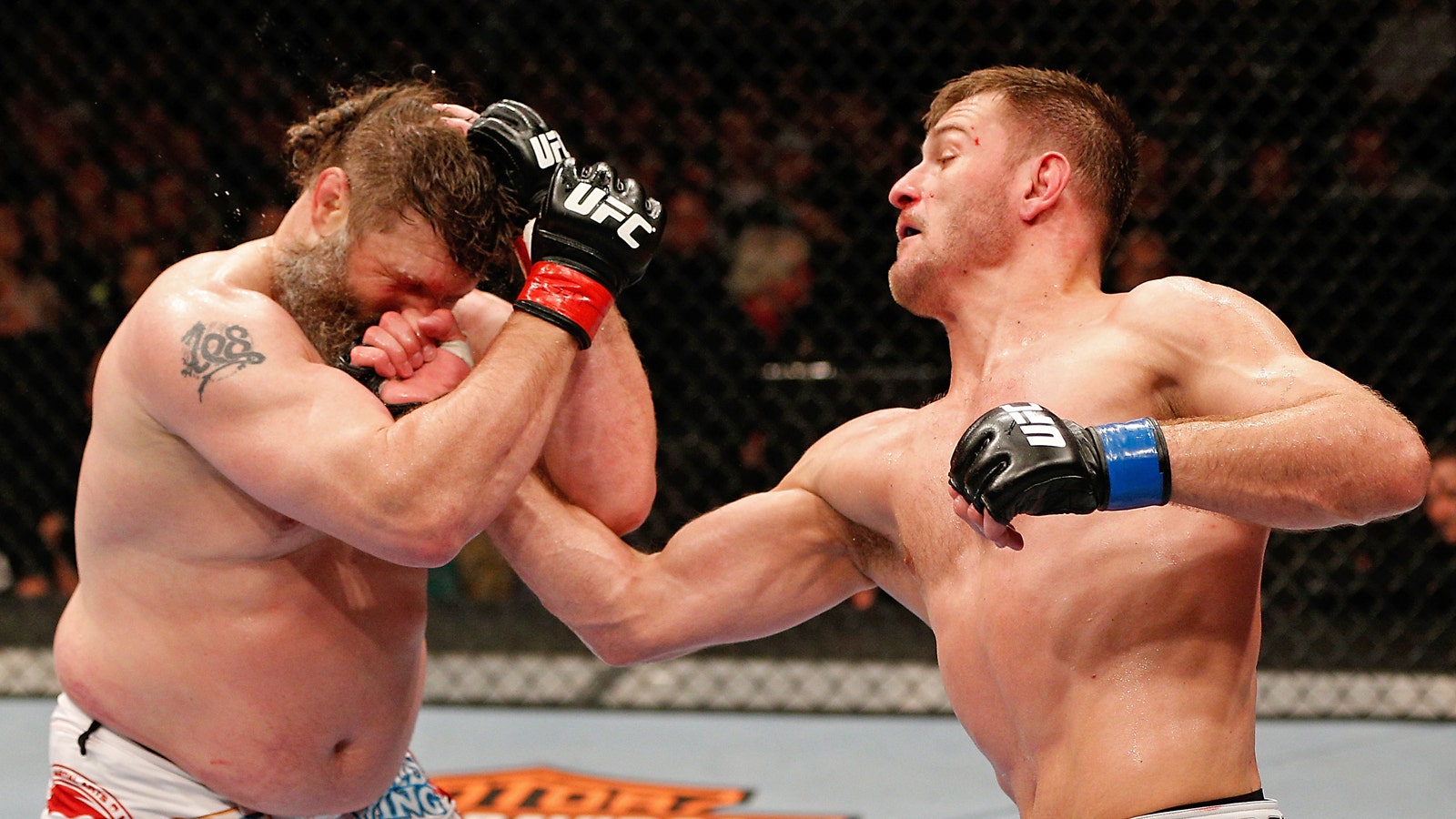 Late last month, Travis Browne made it clear to everyone that he's a legitimate threat in the heavyweight division by earning his third straight first-round stoppage win over Josh Barnett at UFC 168.
Saturday night, Stipe Miocic looks to step into the "Up and Comer to Watch" position Browne just left behind when he squares off with long-time divisional measuring stick Gabriel Gonzga.
The 31-year-old Miocic fought just once in 2013, putting on a boxing clinic against Roy Nelson at UFC 161 in June. Because that event fell somewhat flat and the division has continued chugging along, the 10-1 heavyweight has managed to remain under the radar and out of the title conversation. That could change with a dominant performance against Gonzaga in Chicago.
A former title challenger in his own right, the 34-year-old Gonzaga has gone 4-1 inside the Octagon following a brief retirement and one fight outside of the organization; his lone setback in that time being a loss to Browne. He's collected stoppages in all four of those victories, and is the most well-rounded, experienced fighter the Strong Style Fight Team representative has faced to date.
This is the type of fight Miocic needs to win in order to take the next step forward and be viewed as a contender in a division that is in dire need of fresh blood at the moment.
Donald Cerrone is Fighting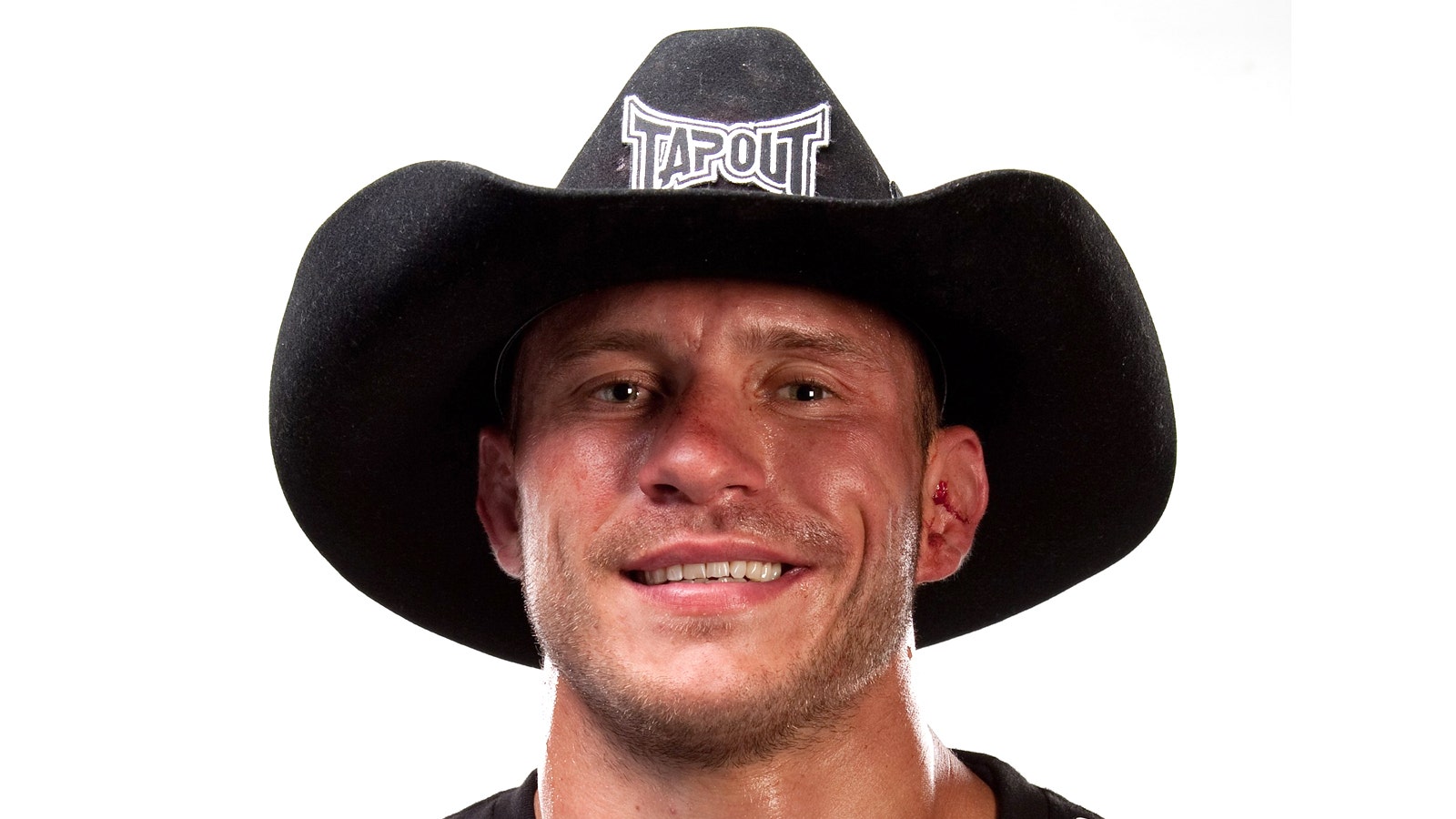 Simplistic as it may sound, "Cowboy" is always worth watching.
A constant presence in the lightweight division since transitioning to the UFC with four wins in eight months, the former WEC standout and Team Jackson-Winkeljohn fighter is never in a dull fight, and that shouldn't change Saturday night when he takes on Adriano Martins.
After getting close to a title shot following his 4-0 start in the UFC, Cerrone hasn't been able to maintain enough momentum to return to contention – good performances being followed by uneven losses, every step forward being followed by one step back.
He earned Submission of the Night honors for his second-round triangle choke win over Evan Dunham back in November, and has historically delivered impressive performances in these types of bouts – pairings with emerging talents looking to crack the upper echelon of the 155-pound ranks.
If he can string together another good win this weekend, Cerrone will bring himself one step closer to another big name opportunity – and probably another bonus check. If he can't, however, you know "Cowboy" isn't going to go down without a fight.
Jeremy Stephens: Featherweight Contender?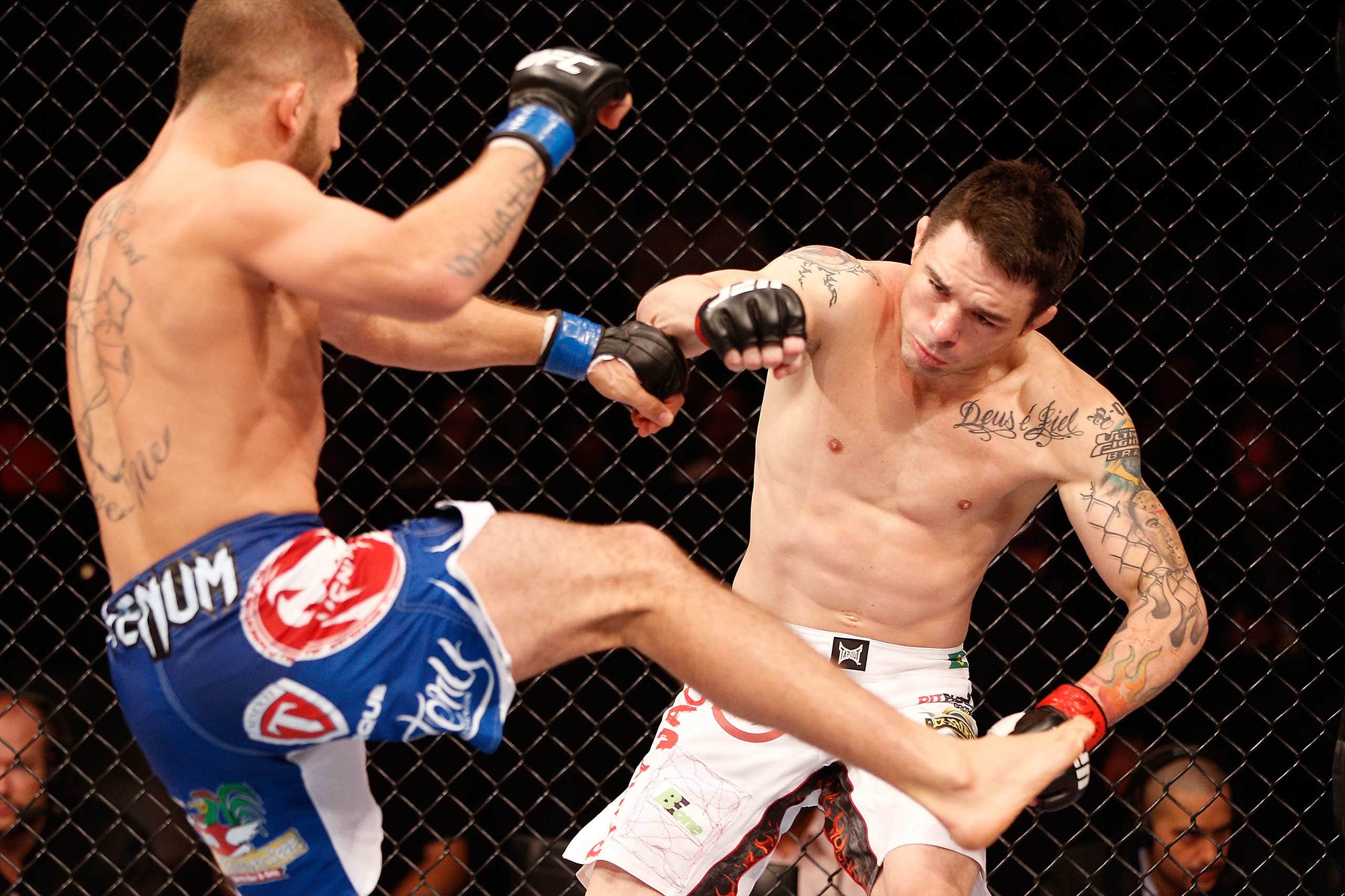 A fringe contender at lightweight for a number of years, Stephens has looked great since making the move to the 145-pound ranks.
In his debut appearance at his new fighting weight, the Alliance MMA product dominated Estevan Payan at UFC 160, painting the canvas with Payan's blood like he was a fighting Jackson Pollock. For his encore, Stephens ventured into hostile territory to take on TUF: Brazil winner and fan favorite Rony Jason in Goiania, Brazil. Just 40 seconds into the bout, "Lil' Heathen" landed a nasty headkick that put Jason out, pushing his record at featherweight to 2-0 and leading many to wonder if Stephens had what it takes to be a contender in his new weight class.
Those questions will potentially be answered on the weekend when Stephens steps into the cage with Darren Elkins, the criminally underrated 29-year-old who has gone 6-1 since making his own move down the scale.
Elkins is the perfect test for Stephens at this point – a suffocating wrestler whose only loss in the 145-pound ranks came on short notice against current and former title contender Chad Mendes last April. "The Damage" has dominated everyone else he's faced since dropping down in weight, and represents a good opportunity to get a better gauge on how high Stephens' ceiling is at featherweight.
Stephens has had trouble with powerful wrestlers and top control fighters in the past, and needs to show he's able to impose his will and set the terms of the fight against someone that isn't looking to stand-and-trade. If he can do that and hand Elkins just his second loss as a featherweight, he'll establish himself as a legitimate threat in the deep and talented 145-pound ranks.