5 Reasons to Watch UFC Fight Night: Swanson vs. Stephens
The UFC will land in San Antonio, Texas for the first time this weekend with a Fight Night card headlined by two of the best featherweights on the planet battling it out in a five round main event that should secure the winner the next crack at the title while former Ultimate Fighter winner Kelvin Gastelum looks to stay undefeated while climbing up the top 10 rankings as he faces Nico Musoke in the co-main event.
With six fights on the main card, there are no shortage of good bouts coming up this weekend from Texas, especially at the top of the show where a championship contender will be crowned.
So as you gear up for UFC Fight Night in San Antonio, here are five good reasons to tune in for all the action going down on FOX Sports 1 at 10p ET.
Somebody Is Getting Knocked Out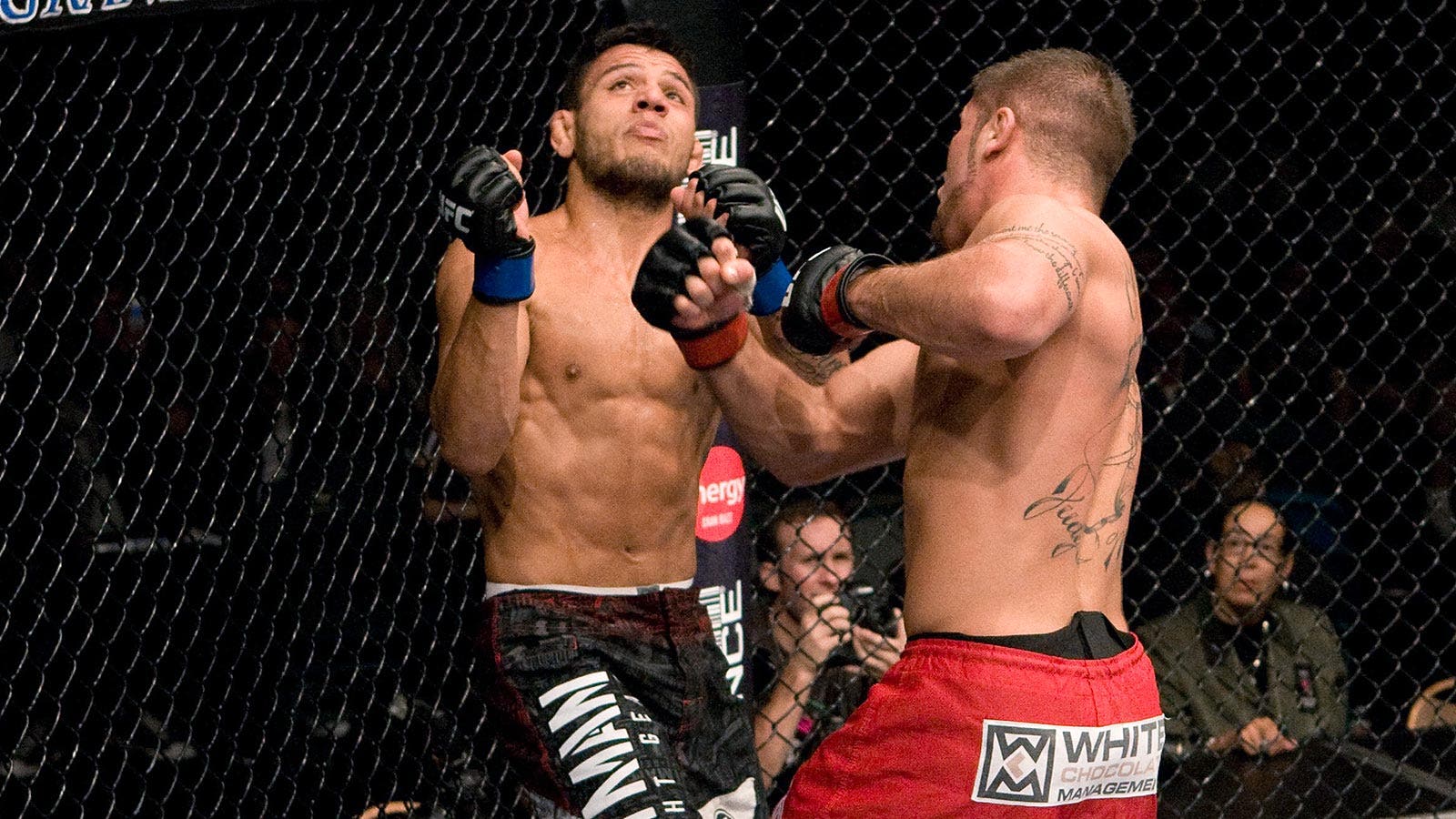 Every main event of a UFC fight card should get people excited, but the intensity is only ratcheted up when it involves two of the most prolific finishers in a division — such is the case with Cub Swanson and Jeremy Stephens.
Swanson has been a finisher since he started his career, but during his run with the UFC and WEC, the California based fighter has scored the second most knockouts in promotional history behind only champion Jose Aldo. Swanson is dynamic and dangerous at all times just like putting away Dennis Siver in the third round of his last fight inside the Octagon. On his current five fight win streak, Swanson has demolished the competition with four finishes by knockout or TKO and a dominant decision over Dustin Poirier.
On the other side of the Octagon stands Jeremy Stephens, whose highlight reel knockouts do the kind of damage that make you cringe watching on your couch sitting at home. The former lightweight made quite an impression two fights ago when his shin met TUF Brazil winner Rony Jason's face, finishing the fight by knockout just 40 seconds after the bell rang. Back in his days as a 155-pound fighter, Stephens was just as deadly with knockouts over Marcus Davis and Rafael Dos Anjos where he literally separates his opponents from consciousness.
These two featherweights swing hard, swing heavy and chances are the judges can take the night off.
The Winner Will Fight for the Featherweight Title Next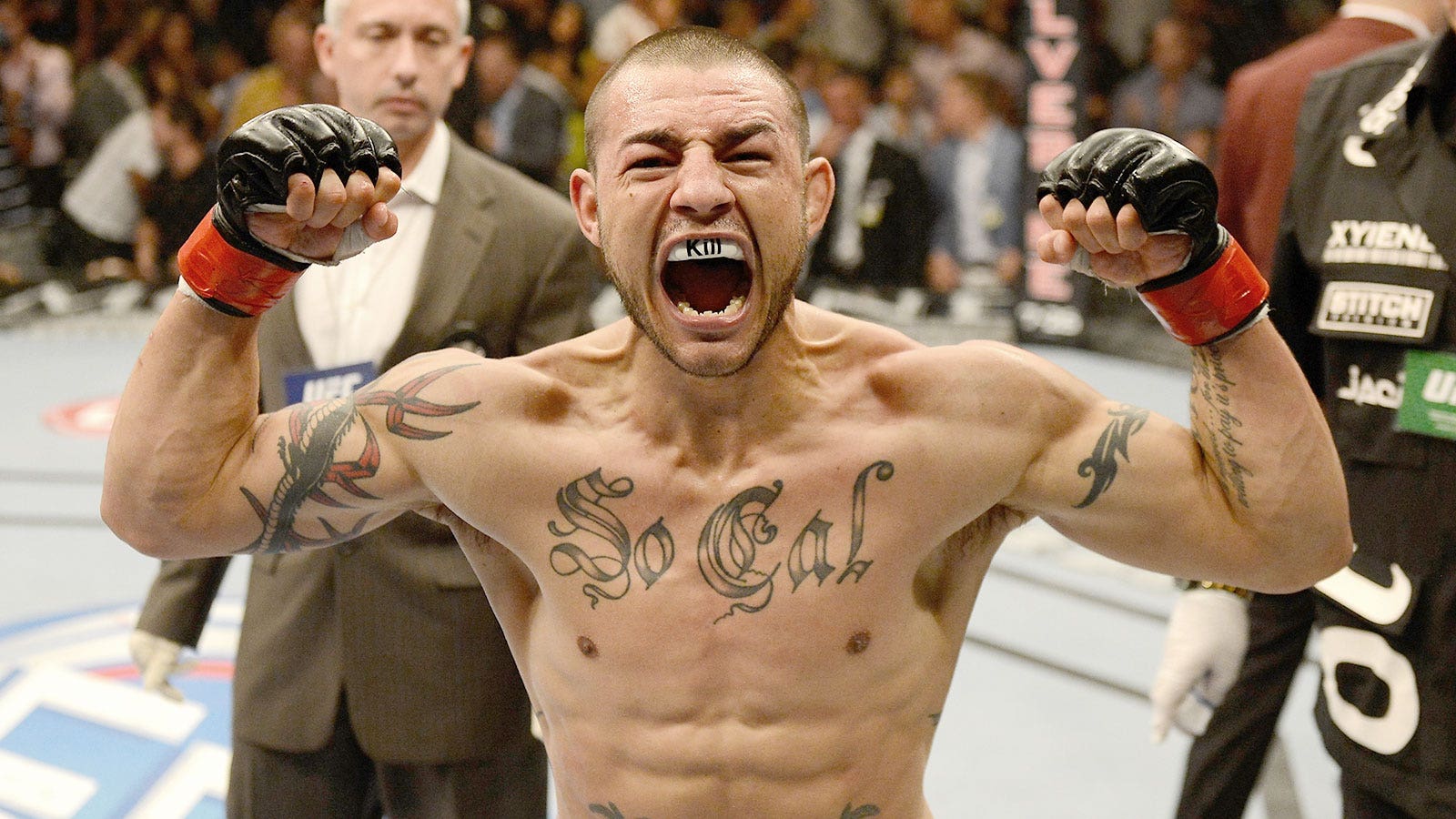 The other major factor added onto this main event is the stipulation that the winner will move on to fight for the featherweight title later this year against either Jose Aldo or Chad Mendes. UFC president Dana White has stated on numerous occasions that this is a No. 1 contender's bout and that gives both Swanson and Stephens plenty of reason to get the job done on Saturday night.
"It is a title eliminator, No. 1 contender's bout as far as I'm concerned," UFC analyst Jon Anik told FOX Sports this week. "I believe as long as all parties are healthy from Jose Aldo and Chad Mendes and this fight, as long as everyone stays healthy, the winner of this fight between Swanson and Stephens will fight for the featherweight title before we close the book on 2014."
As it stands right now, Swanson might already be the best featherweight in the world not currently holding onto the title. Anik believes with the win streak he's put together and the level of competition he's faced, Swanson could arguably be ahead of Mendes even if he is fighting for the title in August.
"I think when you look at what he and Chad Mendes have done in recent times, it's pretty similar, but I think the edge goes towards Swanson at least in terms of level of competition," Anik said. "It wasn't Chad Mendes' fault that he was facing guys like Cody McKenzie and Yaotzin Meza, those were late replacements, but when you look at the guys Cub Swanson has beaten. Dennis Siver had a ton of momentum when he beat him, Dustin Poirier is a guy who is going to fight for the title at some point, Charles Oliveira, disposed of him."
The Next Star at Welterweight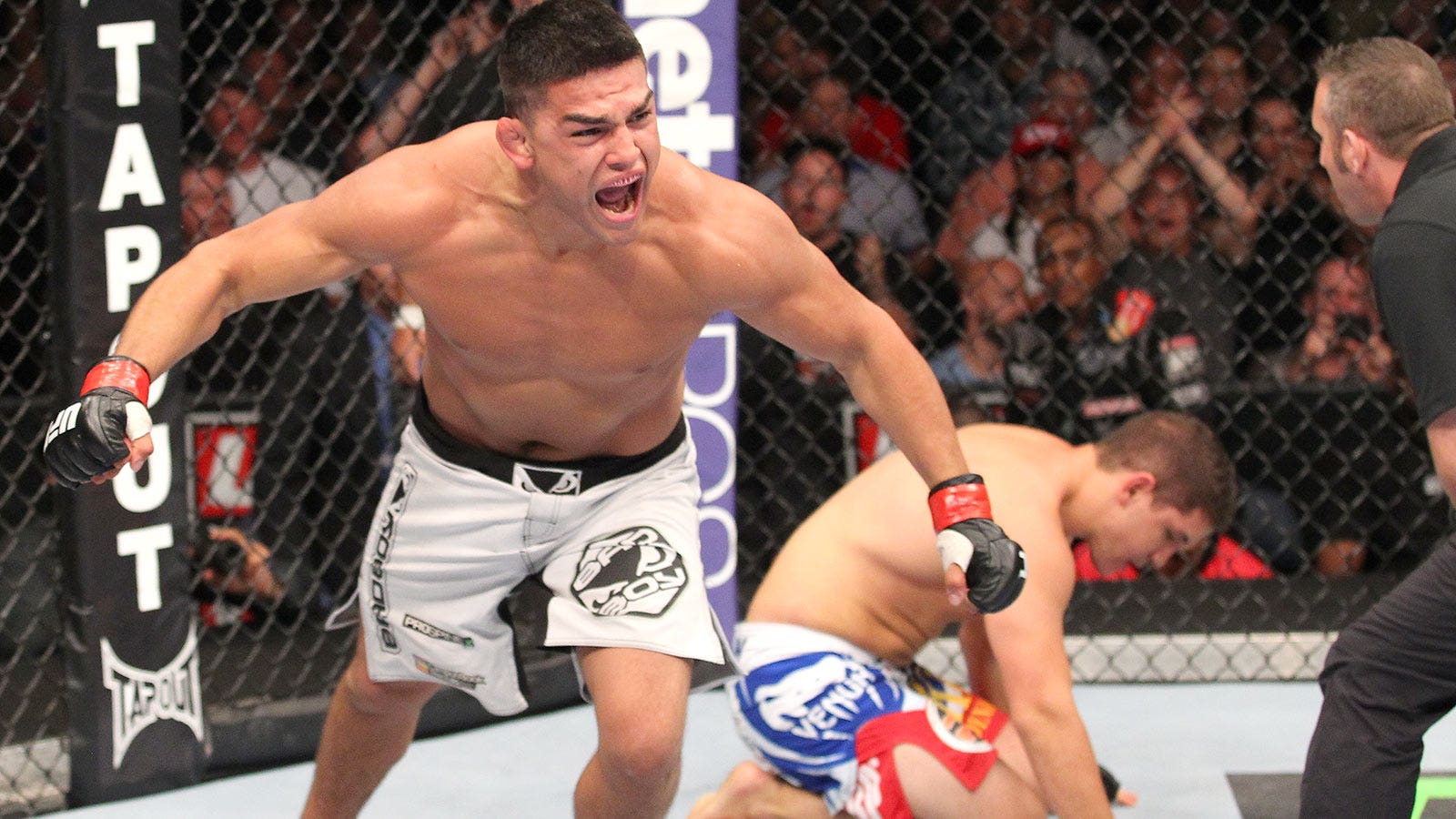 The welterweight division in the UFC might be the deepest it's ever been with champion Johny Hendricks sitting at the top and a snake pit of contenders all chomping at the bit to take the gold away from him.
One name that could be added to that list by the end of the year is former Ultimate Fighter season 17 champion Kelvin Gastelum, who has been ultra impressive since winning the reality show while remaining undefeated in his career. Gastelum took a huge step up in competition with his last fight, winning a split decision over veteran fighter Rick Story and now that he's in a co-main event of a UFC Fight Night card, this is his chance to shine.
"This is a showcase opportunity for both Kelvin Gastelum and Nico Musoke," Anik said. "It's hard to look at Kelvin Gastelum as a 22-year old because of the way he fights. He has a great reckless abandon and style built for the Octagon and it really flies in the face of the guy you meet at UFC events. He's a very subdued, introverted guy and then he gets in the Octagon and he fights as if he has somewhere else to be."
A win will surely put Gastelum knocking on the door of a top 10 opponent in his next fight, but looking past someone like Musoke could potentially land him a loss and put him back down a few rungs on the ladder.
Classic Striker vs. Grappler Battle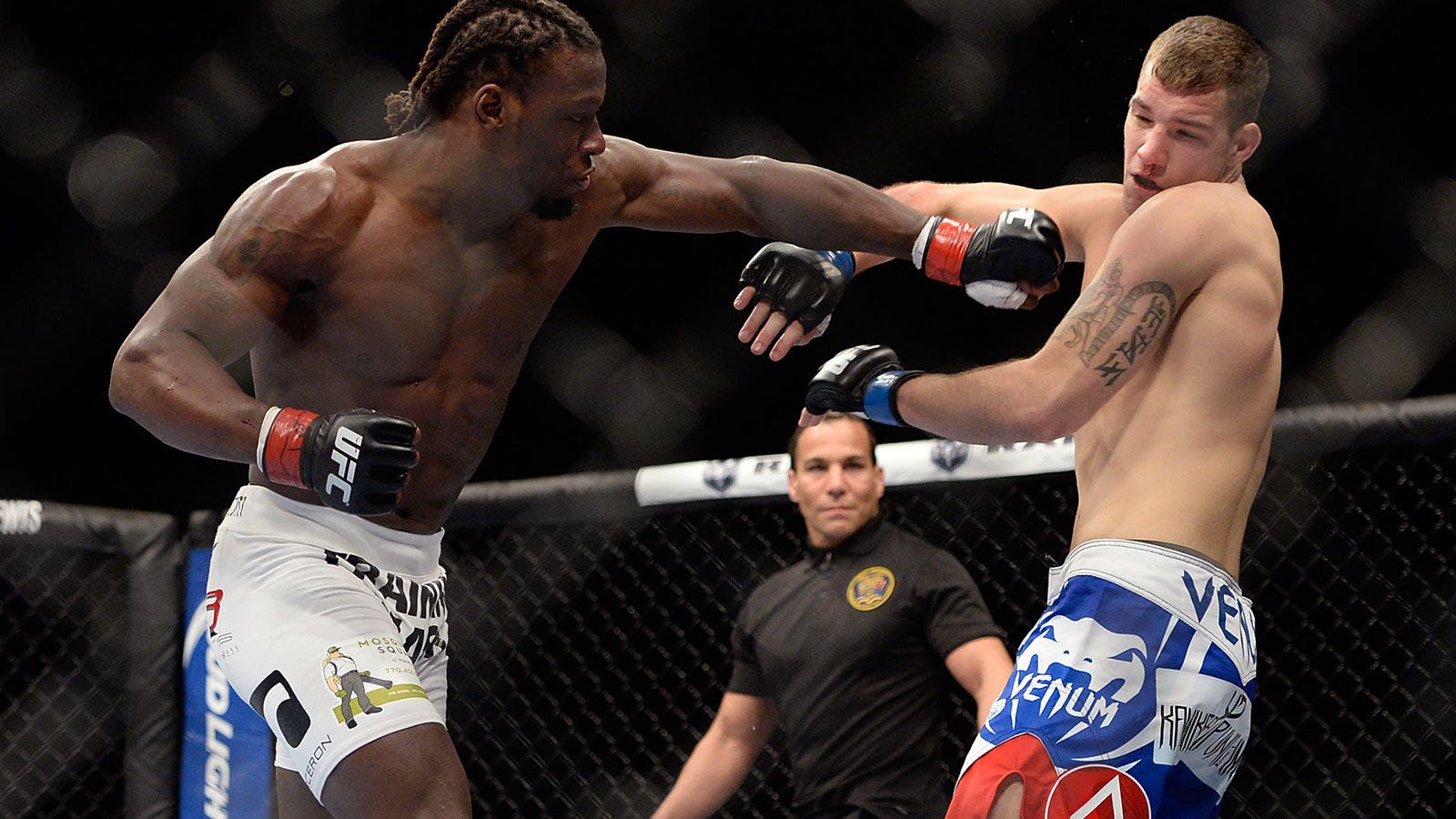 A little further down the main card, former Ultimate Fighter hopeful Clint Hester looks to stay undefeated since coming to the UFC when he takes on grappling champion Antonio Braga Neto.
Neto is a world class Brazilian Jiu-Jitsu practitioner with titles in several major grappling tournaments. He's taken home the title in the World Nogi championships on three occasions while also being a Pan American champion three times as well. When it comes to the ground game, there are few that can match Neto in the entire world, much less anybody inside the Octagon.
That said, Hester has a great counter weapon to Neto's grappling and that's his immense boxing prowess. Hester was 13-3 as an amateur boxer and also picked up three more wins as a pro before turning his attention full time to mixed martial arts. Since his time on the Ultimate Fighter where he was a part of Jon Jones' team, Hester has only gotten better and more confident in his hands and if he can stuff the takedown attempts from the Brazilian, he could make this a long or very short night for Neto.
The winner in this one will more than likely be determined by where the fight lands and who ultimately can control where they put their opponent.
Sleeper Fight on the Card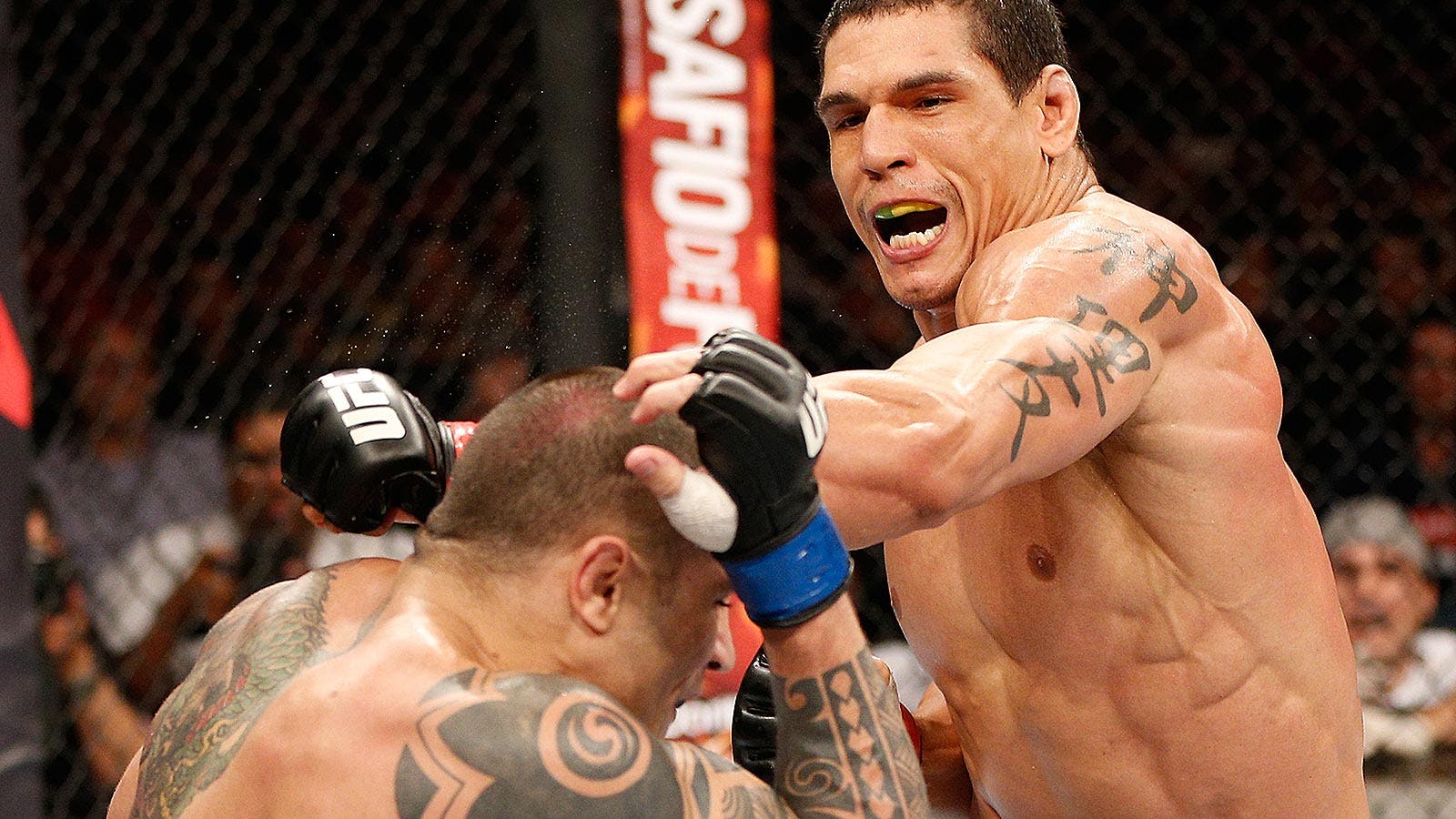 Another middleweight bout on the card also has a ton of potential as both Cezar 'Mutante' Ferreira and Andrew Craig look to bounce back from recent losses. Mutante is a winner of the Ultimate Fighter in Brazil and looked like he was on his way to a great start in his UFC career before C.B. Dollaway traveled to the South American country and proceeded to put his lights out inside the first round. After the loss, Mutante was traveling back on the UFC bus to his hotel and he could not stop watching the video where Dollaway landed the knockout blow.
That kind of obsession made Mutante want to come back with a new fire, and the same can be said for Craig, who had a lightning fast start to his UFC career with wins over Kyle Noke and Chris Leben, but has fallen on harder times of late.
"Andrew Craig and Cezar Mutante, these guys have been in so many memorable and entertaining fights," Anik said about the matchup. "Andrew Craig just burst onto the scene, goes down to Australia and beats Kyle Noke and then comes back and knocks out (Rafael) Sapo Natal after dealing with some adversity. Now he's sort of hit a little bit of a rough patch and he has to avoid losing three out of his last four and now he's got to face one of the most electric guys across any of the divisions in Mutante. You didn't get a great sense of what he's all about against C.B. Dollaway, but he throws everything with bad intentions.
"When this card was made, this was the one that jumped off the page for me."