5 Reasons to Watch UFC Fight Night: Shogun vs. Henderson II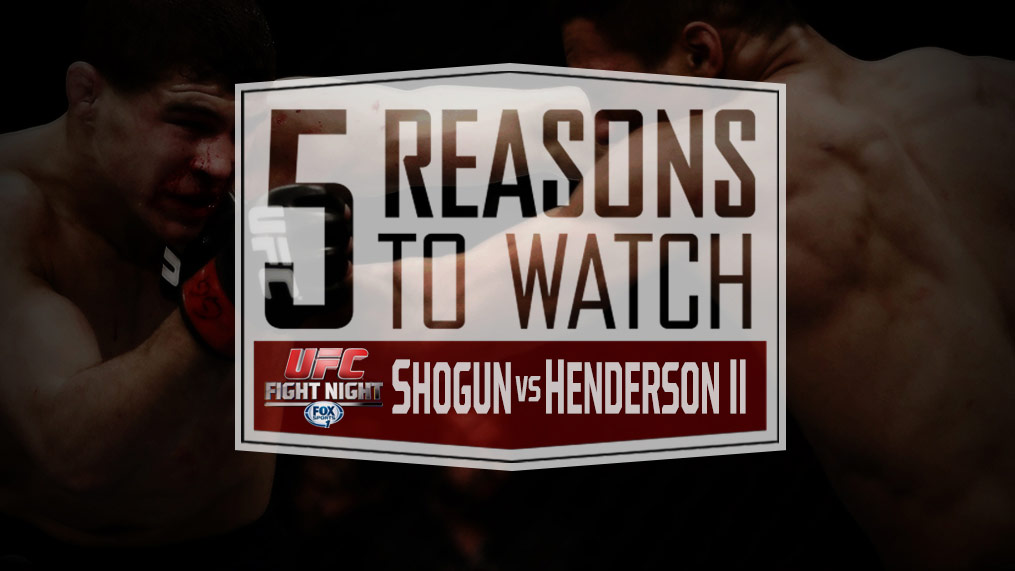 The six-week run of events that began with Lyoto Machida defeating Gegard Mousasi wraps up Sunday night as 12 fights hit the Octagon for the UFC's inaugural event in Natal, Brazil.
Much like the event two weeks back in London, this rare Sunday showcase is designed to put the spotlight on emerging Brazilian talent, mainly for the purposes of continuing to build bankable stars for that market. That doesn't mean, however, that there is nothing of interest to North American fans on this event.
Besides the chance to wrap up your weekend with some ultimate punching and kicking and chants of "Hey—You're Going to Die!" Sunday's event also features a few intriguing matchups and rematch of one of the best fights in UFC history.
Need more convincing? Keep reading—here are 5 Reasons to Watch UFC Fight Night: Shogun vs. Henderson II.
Do You Not Remember UFC 139?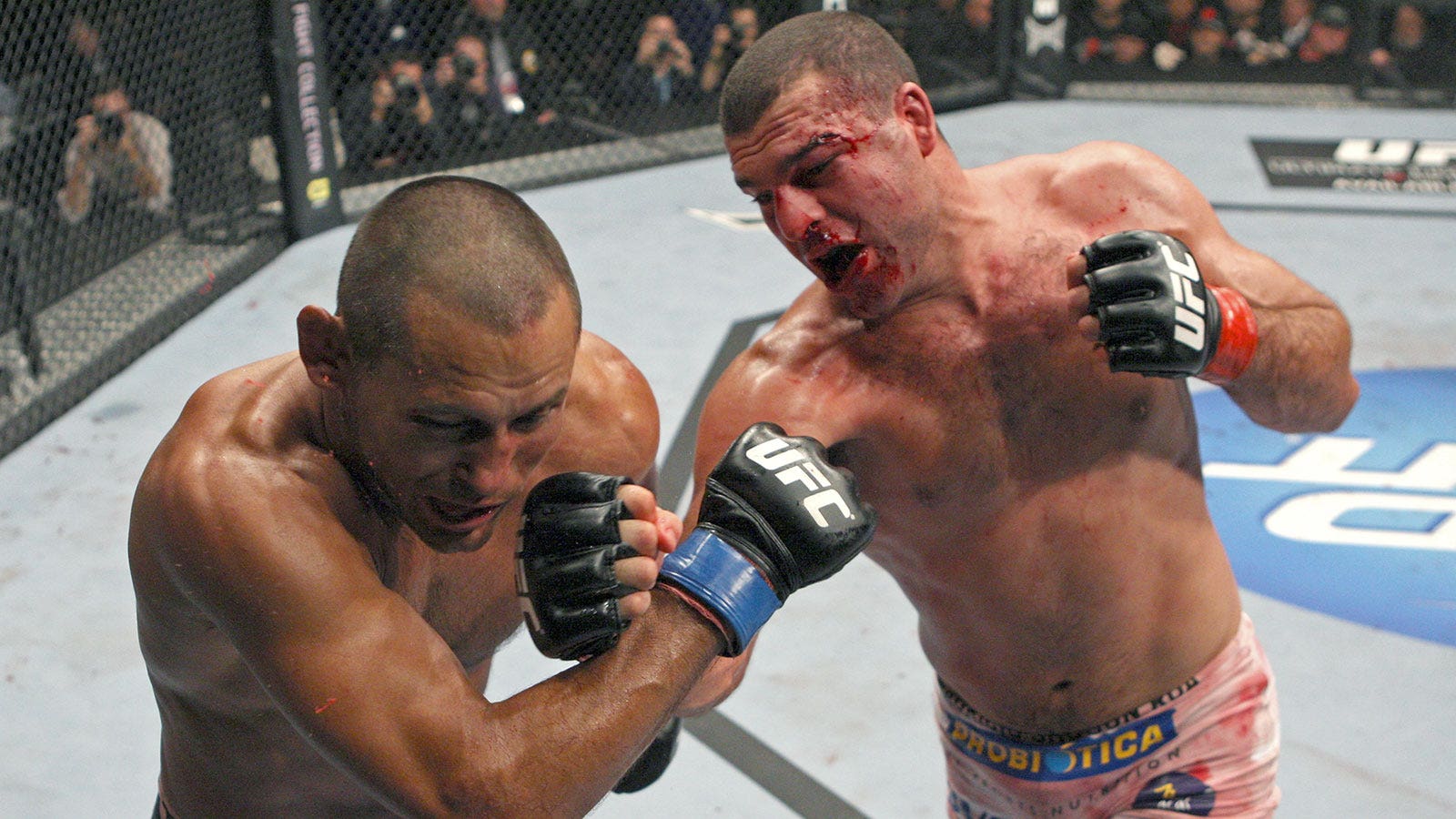 November 19, 2011 might have been the single best night in MMA history, as two of the best fights of this century took place on opposite sides of the country.
While you'll have hit the Internet to find out about the second one —(cough) Alvarez-Chandler I (cough)—that was the night Dan Henderson and Mauricio "Shogun" Rua covered every inch of the Octagon during a 25-minute battle that was the precursor to Jones vs. Gustafsson in terms of shifts in momentum and general awesomeness.
The bout was Henderson's return to the UFC following three consecutive victoris in Strikeforce, the last of which was his first-round TKO win over Fedor Emelianenko, while Rua was fresh off his first-round destruction of Forrest Griffin at UFC 134 and only two fights removed from dropping the light heavyweight title to Jon Jones.
What transpired was epic—a bout between two legends where the advantage shifted mid-round at times, with Henderson jumping out to an early lead and trying to hold on late as Rua roared back.
Henderson ended up collecting the unanimous decision win, and while it was debated at the time, the final result isn't what people cling to from their first encounter. Instead, they recall one of the most entertaining fights in UFC history.
And they're doing it again on Sunday night.
Hendo's Last Stand?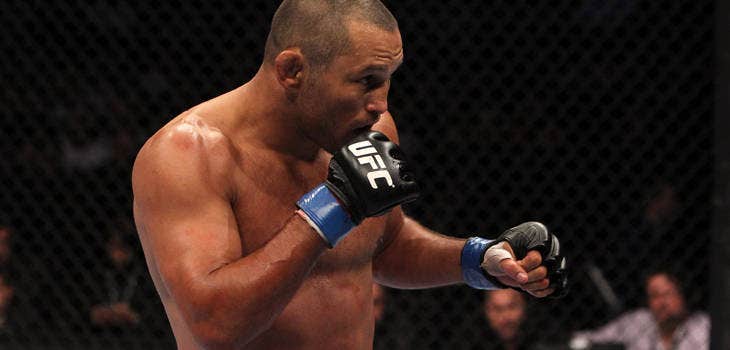 Yes, Henderson signed a new six-fight contract with the UFC following his first-round knockout loss to Vitor Belfort, but c'mon—the guy is 43-years-old (turns 44 in the summer) and riding a three-fight losing streak at present. Should he fall to Rua, it's not inconceivable to see this being the final Octagon appearance for the former Pride and Strikeforce champion.
On the off chance that it is, do you really want to miss the final appearance of one of the most criminally underrated competitors in the history of this sport?
Yes, the recent skid hurts his standing in the pantheon of all-time greats, but there aren't many guys that have fought as long and faced as many elite opponents over the years as Hendo. He's the only simultaneous two-division champion in Pride history and was a title contender for the vast majority of his career.
And there are legions of fans that are going to love him forever simply for blasting Michael Bisping with "The H-Bomb" at UFC 100… and rightfully so. (Sorry Mike, but it was epic.)
So Many Questions About Shogun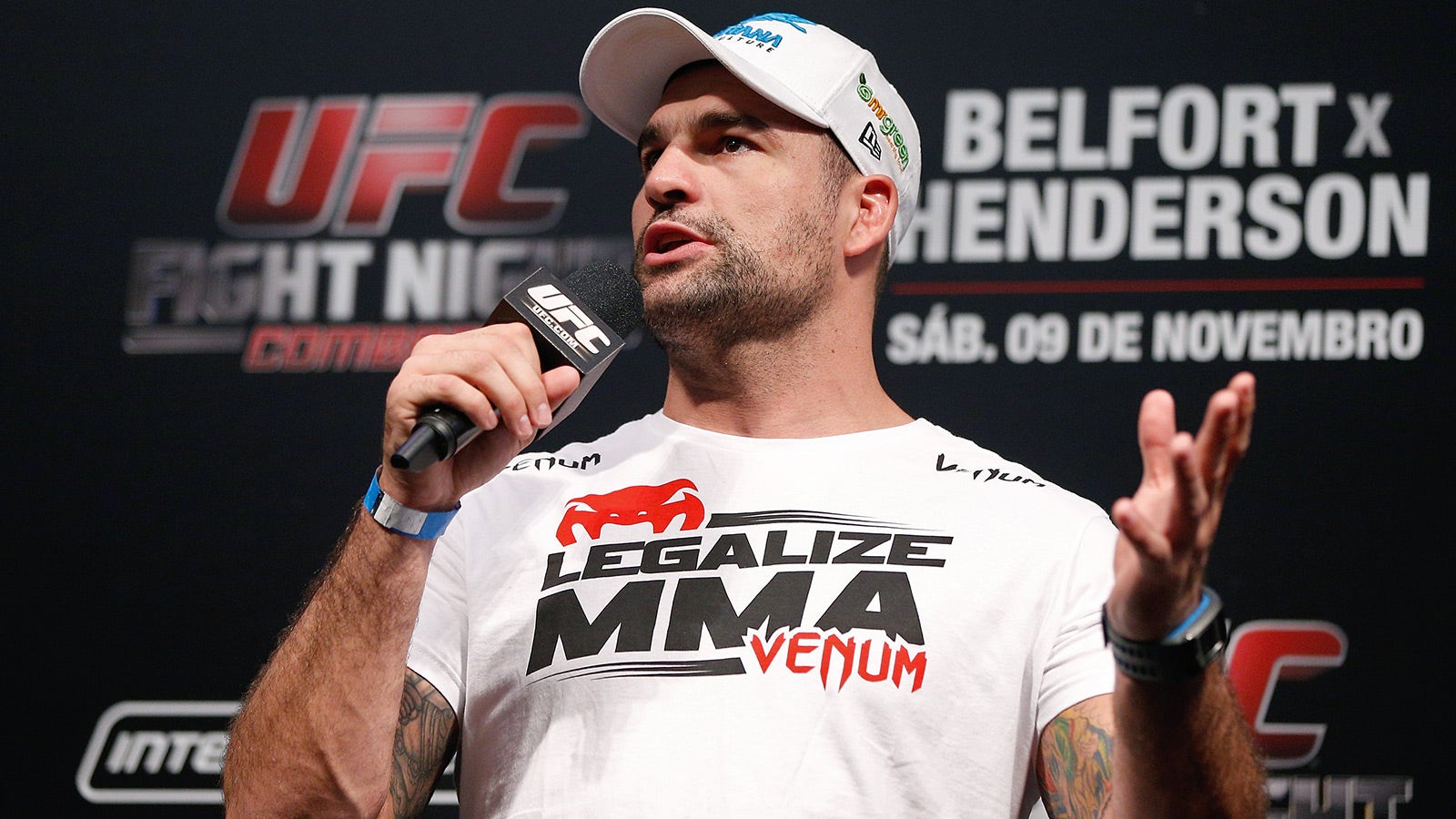 This is a pivotal fight for Rua because it will give everyone a better understanding of what the former UFC and Pride champion has left in the tank.
It's unfair to simply grade him based on his most recent outing because prior to his blistering first-round knockout win over James Te Huna last December, "Shogun" looked lethargic in back-to-back losses to Chael Sonnen and Alexander Gustafsson. He has a 4-5 record since his UFC 97 win over Chuck Liddell, and has rarely looked like a potential title challenger since dropping the belt to Jon Jones.
At 32, he's in a strange position—not old enough to be written off, but he's also been through enough drawn out slugfests that he's got a little of that Nogueira Brothers, "32 going on 47" thing working against him as well.
Which makes Sunday's showdown with Henderson so crucial.
If he comes out looking like the dude that iced Te Huna, Rua re-emerges as a dangerous member of the light heavyweight Top 10. But if he comes out flat, it will be hard not to think his time as a contender has passed. Those are two possibilities at opposite ends of the spectrum, and the only way to figure out which one is closer to reality is to tune in Sunday night.
Litmus Test for Cezar "Mutante" Ferreira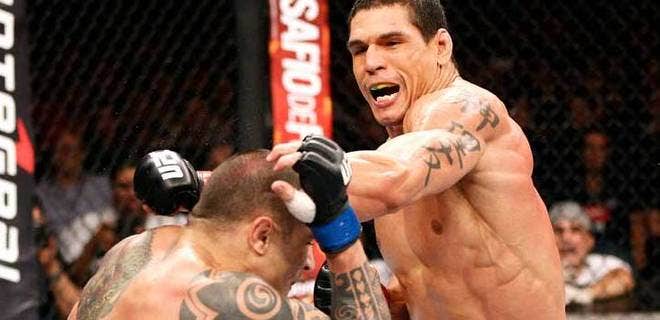 Vitor Belfort's protégé has been one of the rising stars on the "UFC Brazil" circuit over the last couple years, winning the middleweight competition on Season 1 of TUF: Brazil, dominating Thiago Santos, and most recently grinding out a split decision victory over Daniel Sarafian, the man he was supposed to face in the TUF: Brazil finale.
Three consecutive victories have "Mutante" taking a step up in competition Sunday night, as he'll face off with C.B. Dollaway in the co-main event of the evening. The two were previously scheduled to meet last May, but injuries forced both men from the fight card.
This is a litmus test for the 29-year-old Brazilian—the kind of fight he needs to win in order to become a potential contender in the middleweight ranks. Dollaway is the kind of solid, durable veteran that should test Ferreira and is more than capable of handing the Team Blackzilians fighter his first UFC loss.
If Ferreira can get by "The Doberman," he'll solidify himself as a budding star in the Brazilian market and be in line for another step up in competition next time out.
Fabio Maldonado is Always Fun to Watch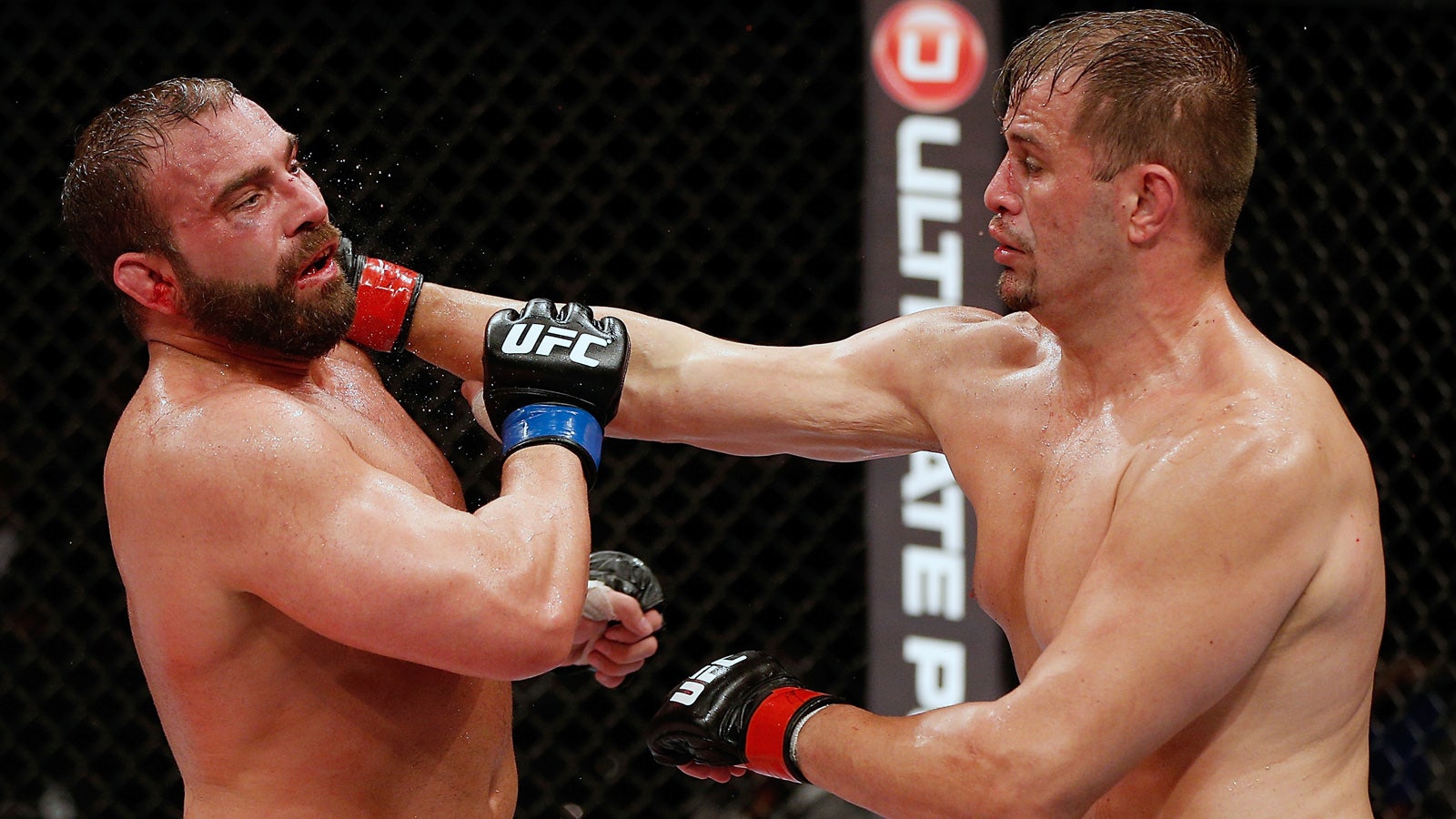 Listen—sometimes you just want to watch a guy that is outside of contention, but all kinds of enjoyable to see in the cage.
Fabio Maldonado is that dude.
The former professional boxer isn't in the title hunt and never will be, but that doesn't mean he's not a joy to watch every time he steps into the Octagon. Maldonado has some of the nastiest body shots in the business and hitting him with a wrecking ball probably wouldn't put him down for the count.
He's "The Brazilian Zombie" and seeing him stand opposite his opponent—hands hanging too low, his sparse hair shooting seven different ways—knowing the potential is there for an all-out slobberkocker is as good a reason as any to check out some Sunday night UFC action.