5 Reasons to Watch UFC Fight Night: Saffiedine vs. Lim
Fresh off the greatest year in UFC history and the most memorable event of the year, it's time to turn the page and embark on what is poised to be 12 months filled with an ambitious number of fight cards expected, including several international events -€" like this one-€" featured exclusively on the new UFC Fight Pass platform.
Though the names may be unfamiliar, there is no shortage of intriguing stories woven into this fight card that will undoubtedly serve as the starting point for what is sure to be an eventful and interesting year inside the Octagon.
Here are 5 Reasons to Watch UFC Fight Night: Saffiedine vs. Lim.
Introducing Tarec Saffiedine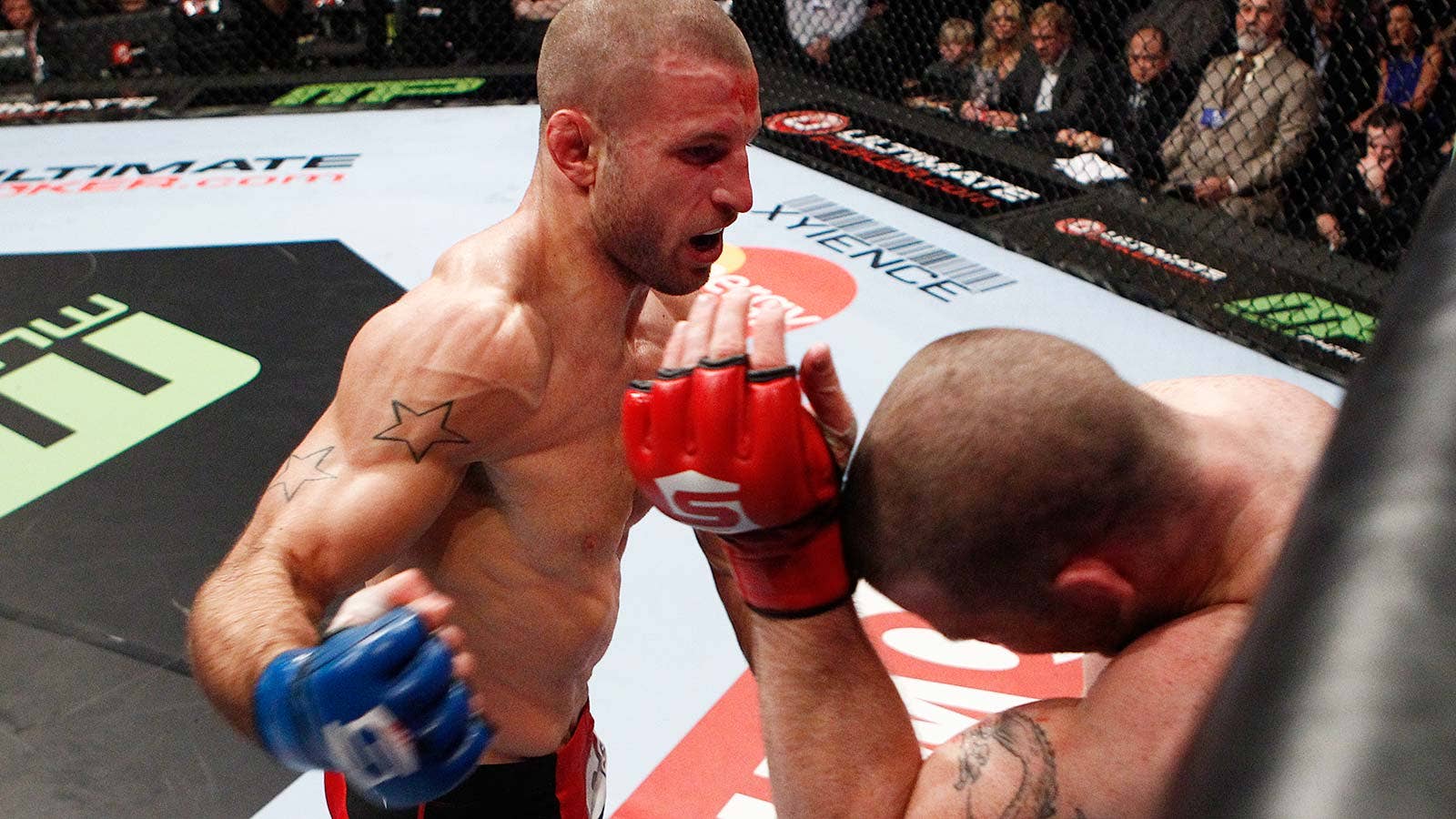 Because a year has passed since he picked apart Nate Marquardt to win the Strikeforce welterweight title, Tarec Saffiedine has been shuffled into the background of the deep and talented 170-pound ranks. Saturday in Singapore, the Belgian kickboxer gets the chance to announce his presence as a potential contender when he finally makes his UFC debut.
Though this will be his first trip into the Octagon, it should be clear that the organization sees him as a legitimate threat in the welterweight division based on the two opponents he was scheduled to meet prior to arriving in the cage this weekend.
First, he was signed on to meet Robbie Lawler in July, but an injury scuttled the contest between the two Strikeforce alums, and then he was initially positioned to face perennial contender Jake Ellenberger in this one, prior to '€œThe Juggernaut' being forced to withdraw.
A technical, precise striker, the 27-year-old Team Quest representative has the ability to make a statement in his debut and put himself in the thick of the wide open title chase to start the year.
Underrated Ace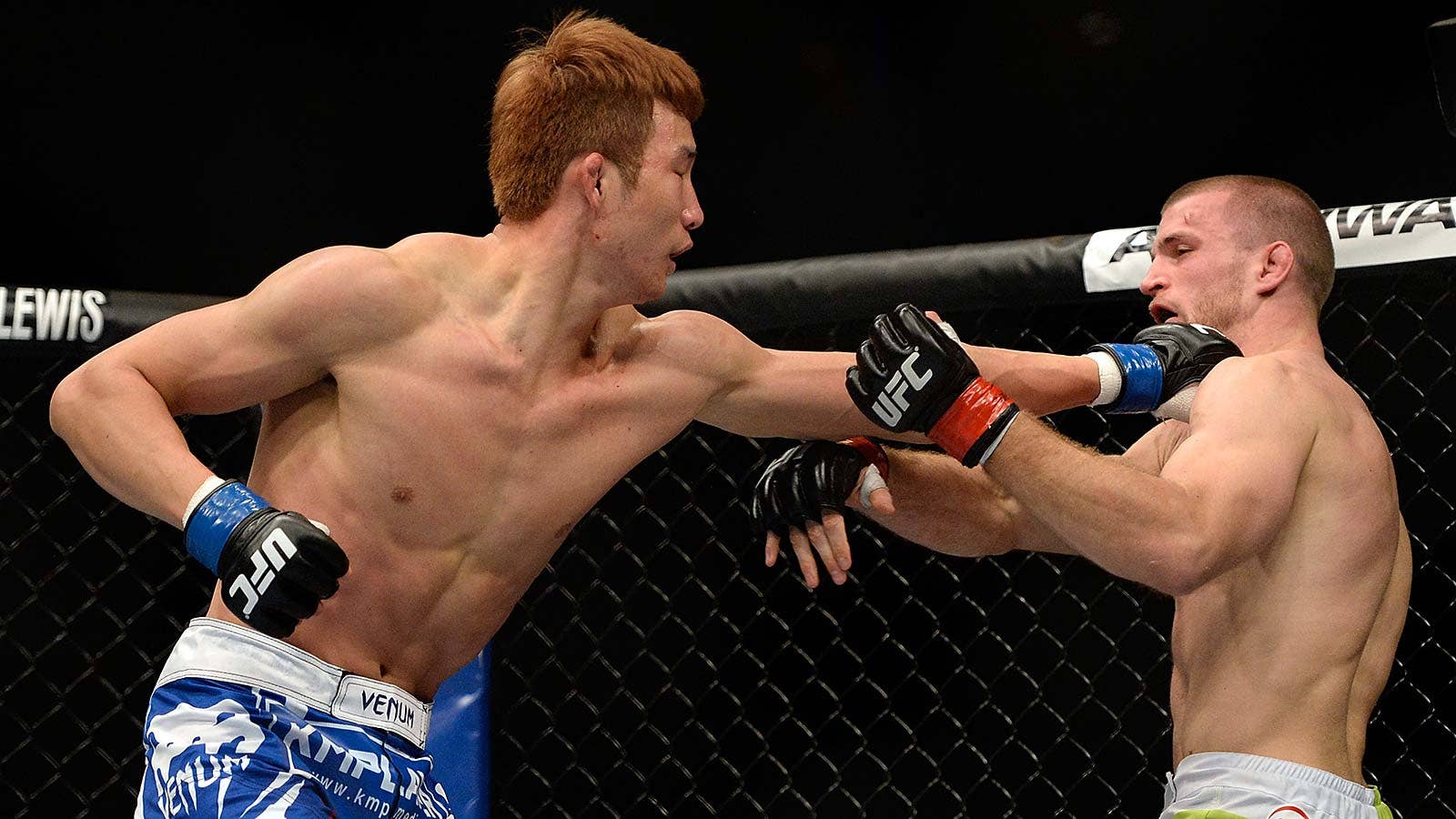 Jake Ellenberger'€™s loss is Hyun Gyu Lim's gain.
When Ellengberger was forced out of the main event, the South Korean welterweight was moved up from a bout with newcomer Kiichi Kunimoto to headline the first event of the year against the final welterweight champion in Strikeforce history. It'€™s a major opportunity for the massive Korean Top Team member who has already shown a great deal of potential inside the Octagon.
Kim has already posted a pair of victories in the UFC and finished both in spectacular fashion, putting away both Marcelo Guimaraes and Pascal Krauss with perfectly placed stepping knees.
'€œThe Ace' carries a seven-fight winning streak that extends back nearly four years into this contest, and if he'€™s able to up-end Saffiedine on Saturday night, the relatively unknown and underrated Lim will become a popular dark horse contender to track as the year progresses.
Featherweight Wild Card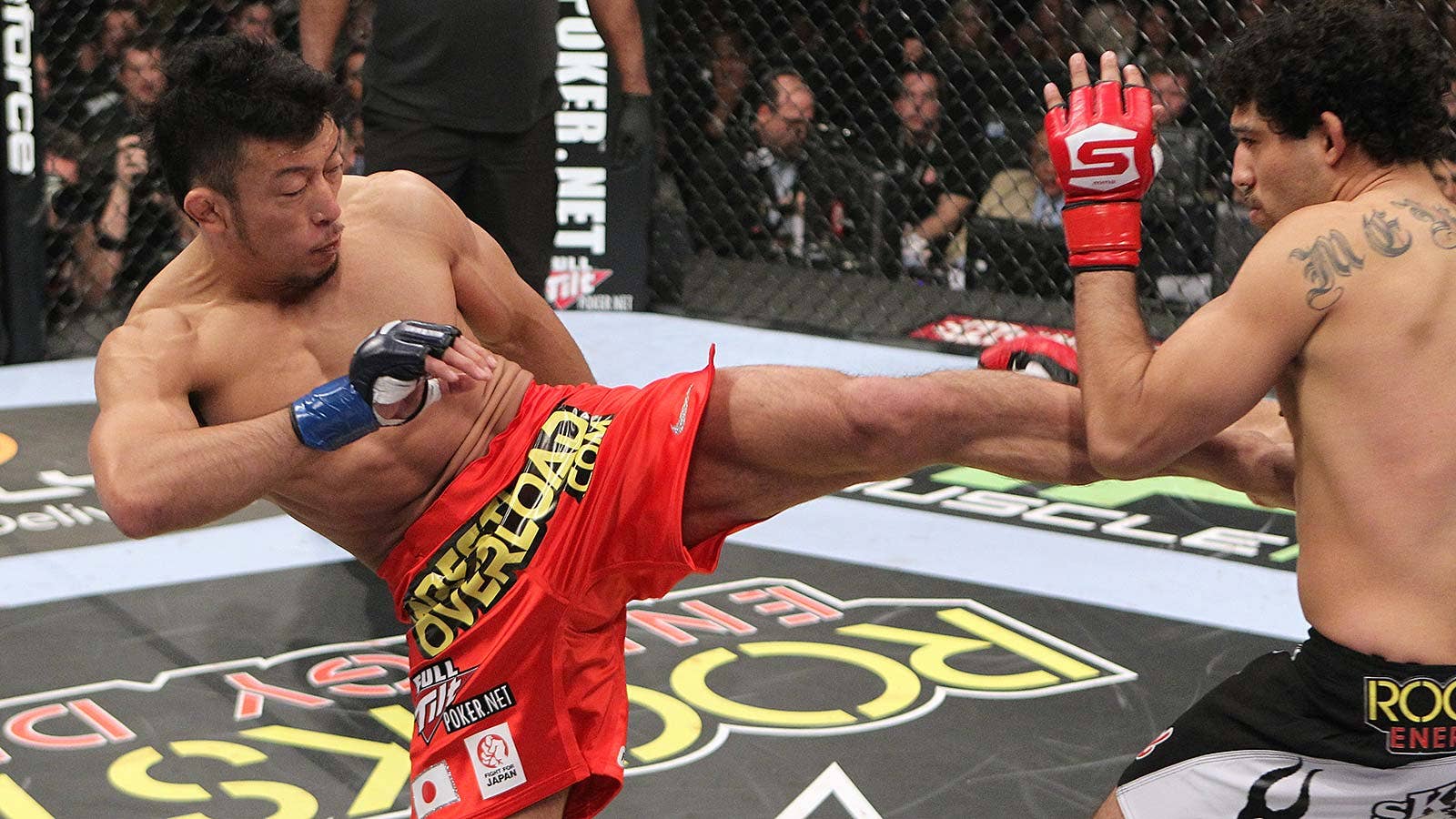 The 145-pound ranks have quickly developed into one of the deepest and most competitive divisions under the UFC banner, and Saturday night, another interesting name gets added to the mix as Japanese veteran Tatsuya Kawajiri makes his organizational debut.
After a lengthy career where he was long considered one of the top 10 lightweights in the world, the 35-year-old dropped to featherweight in September 2011 and has earned four consecutive victories at that weight heading into this weeken's match-up with fellow newcomer Sean Soriano.
As well rounded and experienced as anyone in the weight class, the veteran Kawajiri has the potential to quickly climb the rankings and become a contender in the stacked featherweight division. With an abundance of talented options accumulating at the top of the weight class, a dominant performance here could easily carry Kawajiri into a high profile pairing in his sophomore appearance.
Keep an eye on 'The Crusher'€ both this weekend and going forward.
Young Guns Collide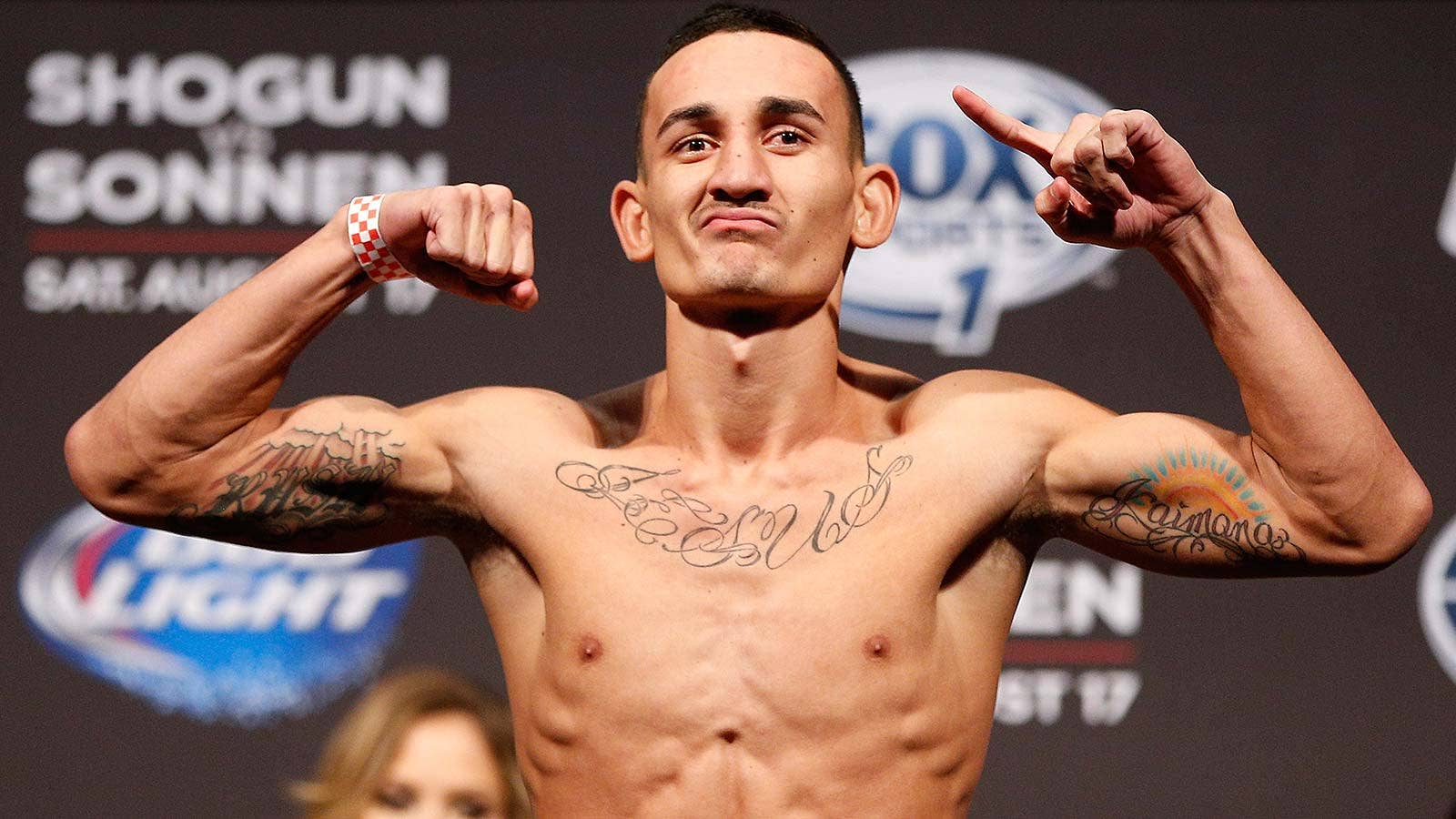 The featherweight battle between Max Holloway and Will Chope should be all kinds of fun.
Though he's dropped consecutive contests and sports a 3-3 record inside the Octagon, the 22-year-old Holloway has been impressive thus far. He's lost a pair of short notice contests to highly touted opponents (Dustin Poirier and Conor McGregor) and gave surging former TUF finalist Dennis Bermudez all he could handle at UFC 160 last May.
Just 23-years-old and standing 6'€™4"€ tall, Chope is a highly intriguing newcomer that enters the UFC with a 19-5 record and a 14-fight winning streak that includes 10 first-round finishes. Granted, he'€™s been fighting in smaller promotions in the Philippines and Malaysia against marginal competition, but his size and run of success makes his debut worth a look.
These are the kinds of fights that are going to dominate the preliminary portion of this year'€™s international events, and should produce an abundance of new prospects to track. Holloway is already on the '€œgive him time to develop' list as far as up-and-comers go, and if Chope is able to turn him aside on fight night, he'€™ll claim his spot in that group as well.
Play Around with Fight Pass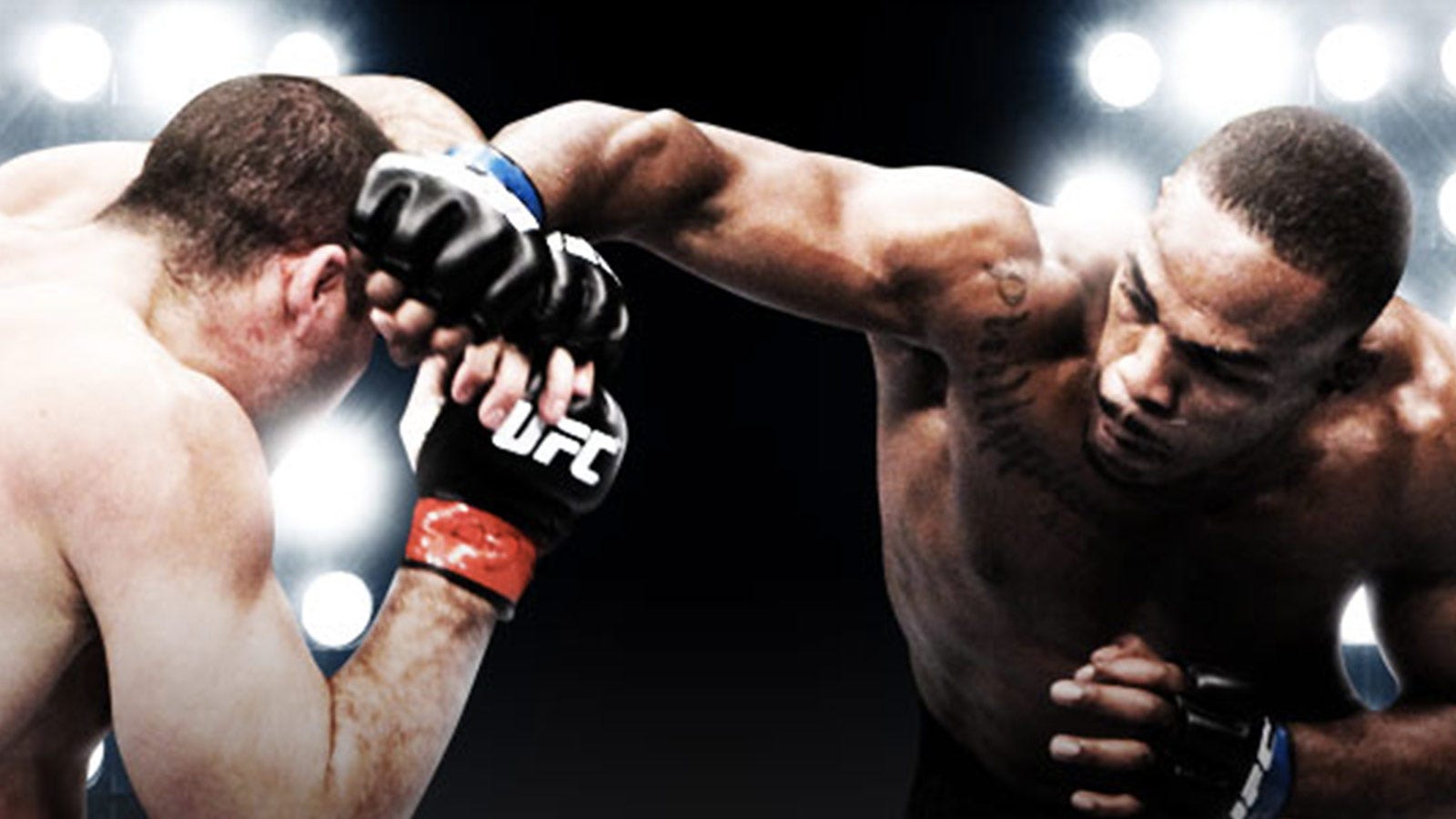 This event will be the first to air on the new UFC Fight Pass, and with a free two-month trial period currently open, there is no reason to not check out this card and experience some of the features that come with watching an event on this platform.
Want to hear what each fighter'€™s corner is telling them in the heat of the fight? Listen to in-fight audio from each corner. Want to get at look at the fight from four different camera angles at the same time? Use the '€œQuadview' function.
While the live start time for Saturday's event is 7:00am ET/4:00am PT, the entire event will be available on Fight Pass, which means you can sign up, log in, and enjoy the full 10-fight line-up at your convenience, something you could not do with many UFC events until now.
And given that the next two months of the service are available as a free trial, why not test drive Fight Pass now? After all, who doesn'€™t like free UFC fights?