5 Reasons to Watch UFC Fight Night: Miocic vs. Maldonado
Sometimes fights have everything on the line like when a title is up for grabs or when two competitors are battling it out with a shot at the belt on the line.
At the heart of it all, however, the reason anyone watches a fight is because it's going to be a fun show where you hope to see an epic war, a highlight reel knockout or maybe even a dramatic come from behind victory.
Saturday night's main event between Stipe Miocic and Fabio Maldonado falls into the latter category because there are no belts on the line, no top contender status achieved for the winner, but these two sluggers are going to throw down and chances are it's going to a whole lot of fun to watch whether it lasts two minutes or goes to the final horn.
Beyond the main event, the newest crop of Ultimate Fighter hopefuls compete for the latest season crown as Team Wanderlei's lone surviving member competes in the heavyweight division while Team Sonnen sends three fighters to the finale with hopes of bringing back two TUF champions.
There are plenty of reasons to check out UFC Fight Night: Miocic vs. Maldonado but here are five of the interesting storylines heading into Saturday night.
World War Z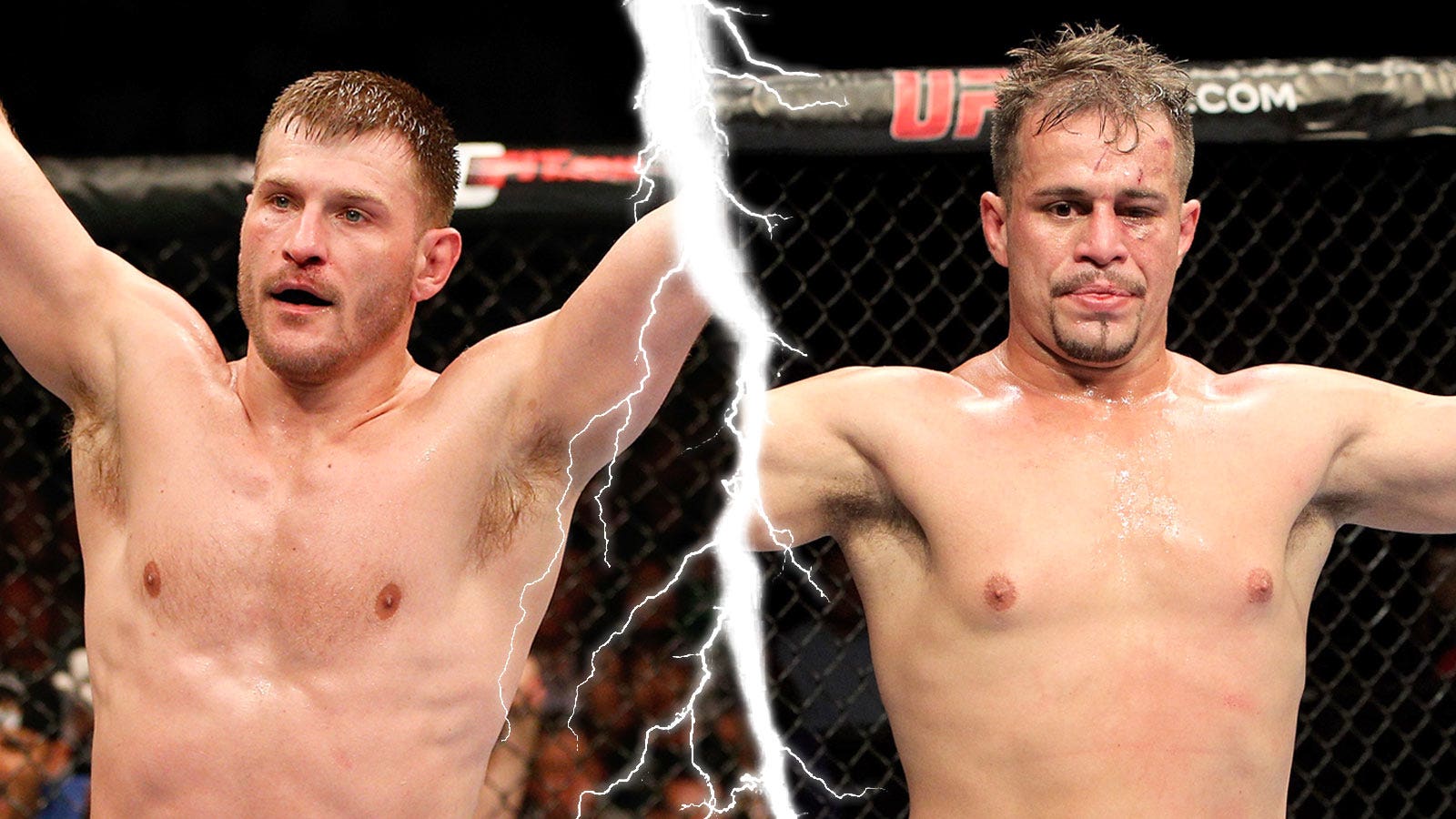 The main event matchup between Stipe Miocic and Fabio Maldonado is expected to be an absolute slugfest between two heavy punchers both looking for the knockout.
In case you weren't already aware, Maldonado's nickname should probably be 'The Walking Dead' because like a zombie this guy can take punishment for days and almost like he's absorbing his opponent's power, he then fires back with a volume of strikes of his own to rip at the body and head until they can't continue. Averaging an insane 6.2 significant strikes per minute, Maldonado has some of the best boxing in the UFC and he lands at over 60-percent accuracy so while he'll be giving up a lot of size in this fight, he makes up for it in volume of strikes he can put together to counter Miocic's power.
Make no mistake, Maldonado is a massive underdog, but fighting in front of his home country fans in a fight he begged to land, there's no doubt this zombie is head hunting for a win.
Not Quite a Throwback But Close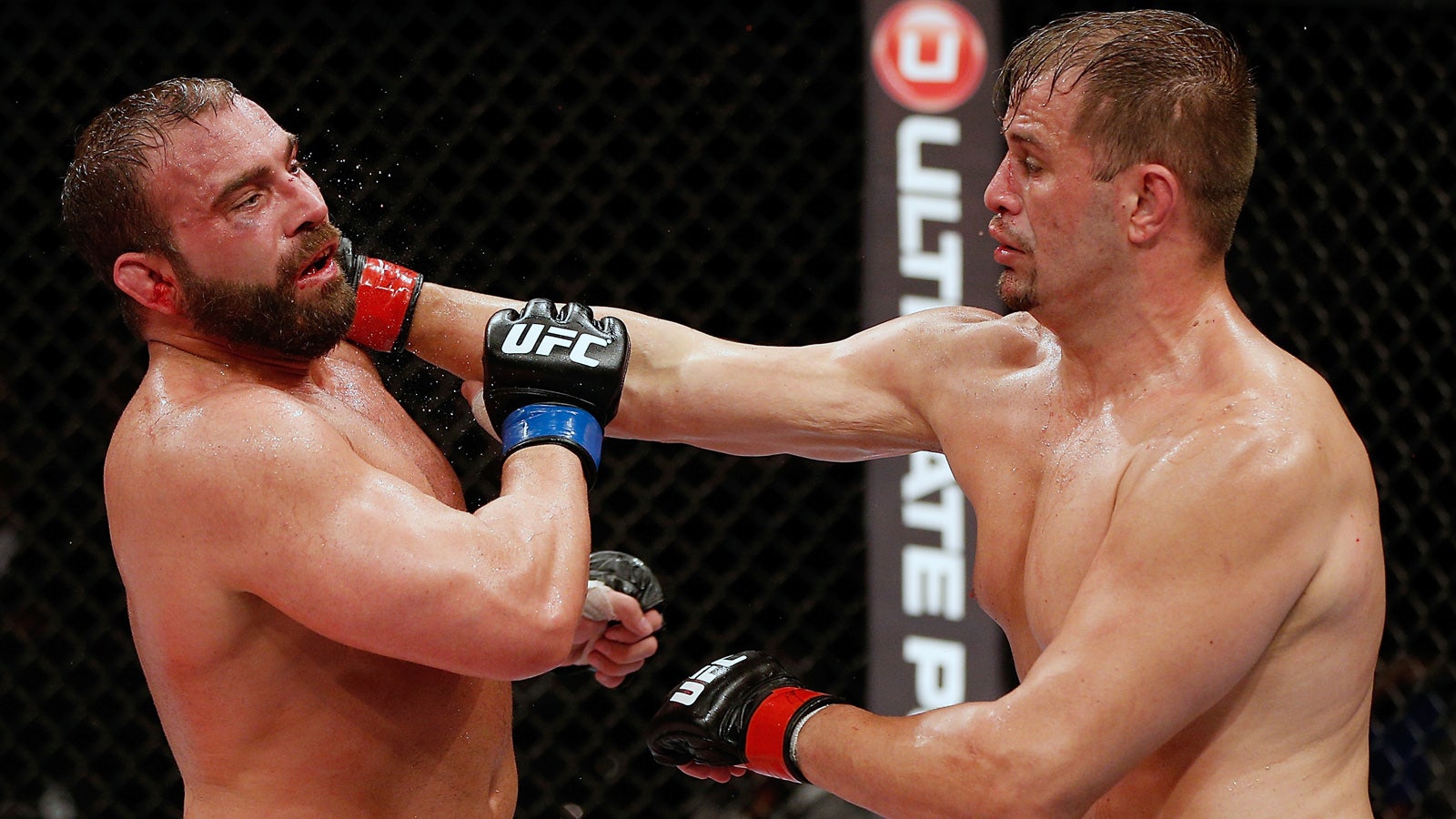 During the glory days of Japanese MMA, promotions like PRIDE and DREAM reveled in mismatches that made you shake your head at first and then you couldn't help but stare at the ring, wondering what was about to unfold. The concept of oddly matched fights was so popular at one point that DREAM put together an open weight grand prix called the 'Super Hulk' tournament where we witnessed Gegard Mousasi (now a middleweight) submit Mark Hunt (a heavyweight) in under two minutes.
Well, those kinds of mismatches don't really happen in the UFC, but there's a slight variation of that taking place in the main event as Stipe Miocic (6'4, 245 pounds) takes on Fabio Maldonado (6'1", 204 pounds). Miocic is a big heavyweight and an argument could be made that Maldonado is an undersized light heavyweight, but these two are going to face off in the main event and guess what? Everyone is curious what's going to happen.
Can Maldonado fend off Miocic's power and pull off the upset or will the Ohio native crack the Brazilian with a home run shot while taking home a 'performance of the night' bonus? Chances are with these two matched up something interesting is bound to happen, and that's why we watch fighting in the first place!
Old School TUF Finale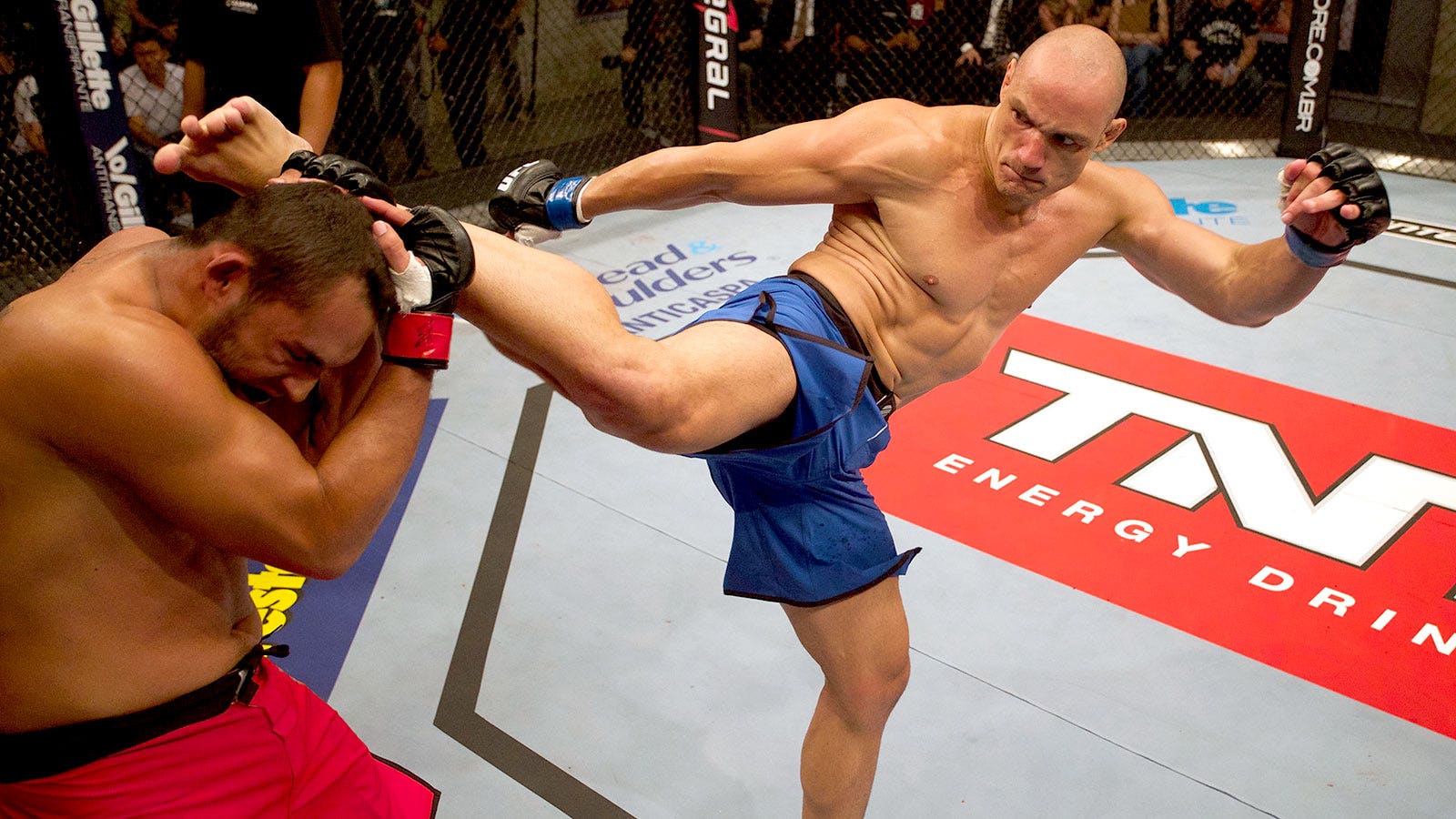 Speaking of 'throwback', the finals of the TUF Brazil 3 heavyweight division is a bit of old school matchmaking as a world class kickboxer takes on a multi-time Brazilian Jiu-Jitsu champion.
Vitor Miranda (his nickname is seriously "Lex Luthor") will take on Antonio Carlos better known as 'Cara de Sapato" (translated: shoe face) as Team Sonnen takes on Team Wanderlei one final time in this tournament of champions. Miranda is a former K-1 kickboxer, who was still active in the sport as late as last year before starting on The Ultimate Fighter Brazil 3.
Cara de Sapato is a world class jiu-jitsu practitioner who is a 2012 Pan American champion and world champion in 2010 as a brown belt. He gave up grappling tournaments to compete in MMA full time while amassing a 3-0 record overall.
While both fighters possess adequate skills in other areas of the game, this one really comes down to who controls there the fight takes place. On the feet, Miranda should have the advantage and on the ground it goes to Cara de Sapato. And let's not forget these guys are heavyweights so chances are everything being thrown between these two is coming with bad intentions.
It should be a fun fight and could end in a hurry depending on who gets the upper hand when the bout starts.
Bright Middleweight Prospects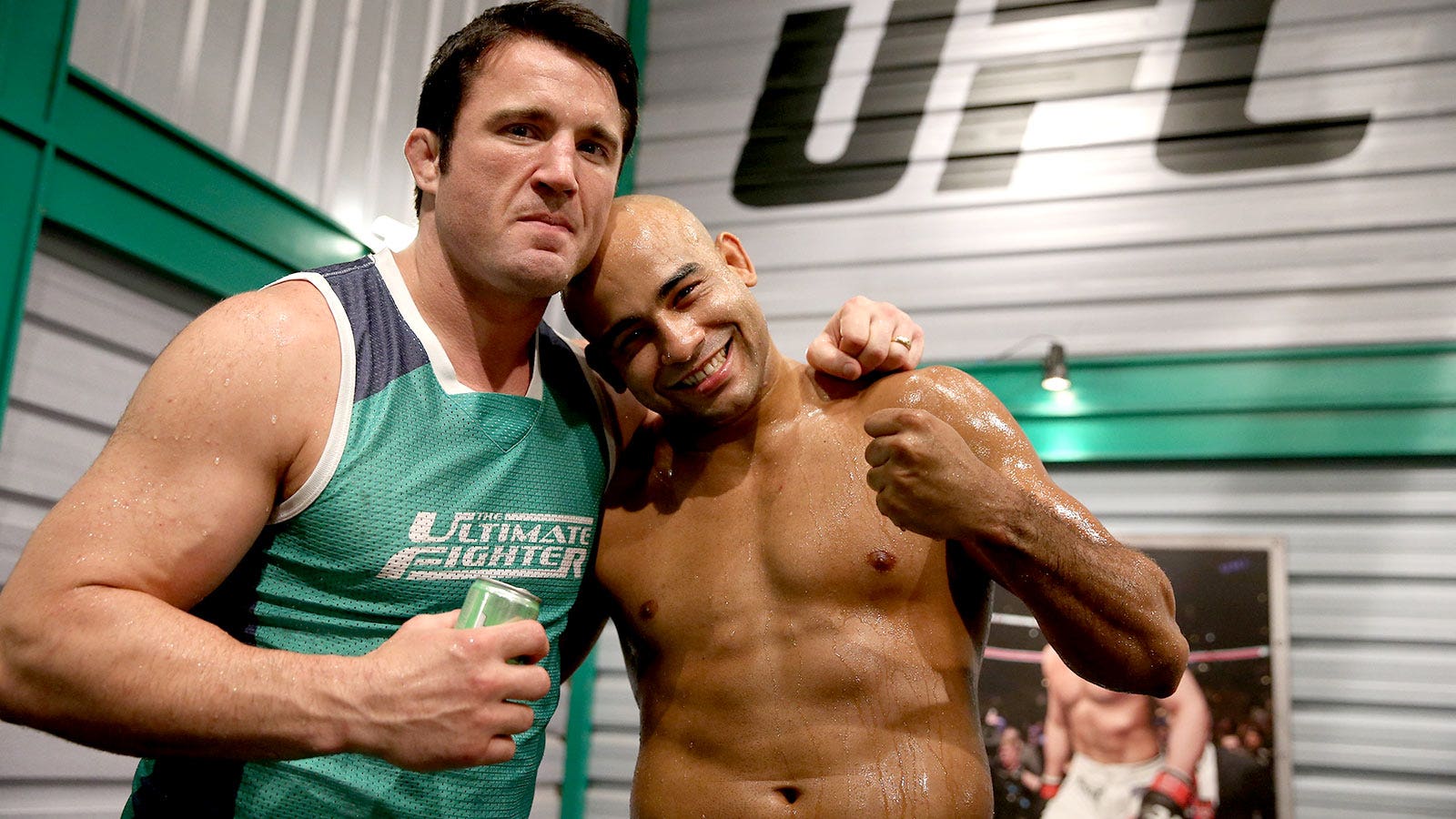 The other TUF finale is an all-Sonnen affair as Warlley Alves takes on Marcio 'Lyoto' Alexandre Junior.
Alves is one of the brightest prospects to come off of TUF Brazil through the first three seasons. He's aggressive, he's nasty and he's got some good submissions in his back pocket as well. Think of Alves as a miniature version of 'Shogun' Rua or some of the other famed Chute Boxe fighters from the PRIDE era. Alves has all the makings of a real star in his home country of Brazil, but if he's not careful, he won't even be the TUF Brazil champion.
That's because Marcio 'Lyoto' opposes him on Saturday night and he's earned his nickname for a very specific reason. Marcio fights and moves just like former UFC light heavyweight champion Lyoto Machida. He's got quick feet, good head movement and he's in and out on his strikes with lightning quick precision and doesn't stick around long enough to take much damage.
If Alves wants to live up to his considerable hype he has to figure out how to catch up to Lyoto without catching a slew of counter punches for his trouble. As far as the TUF Braizl 3 cast goes, these two might be the real stars coming from the show.
Can Demian Maia Bounce Back?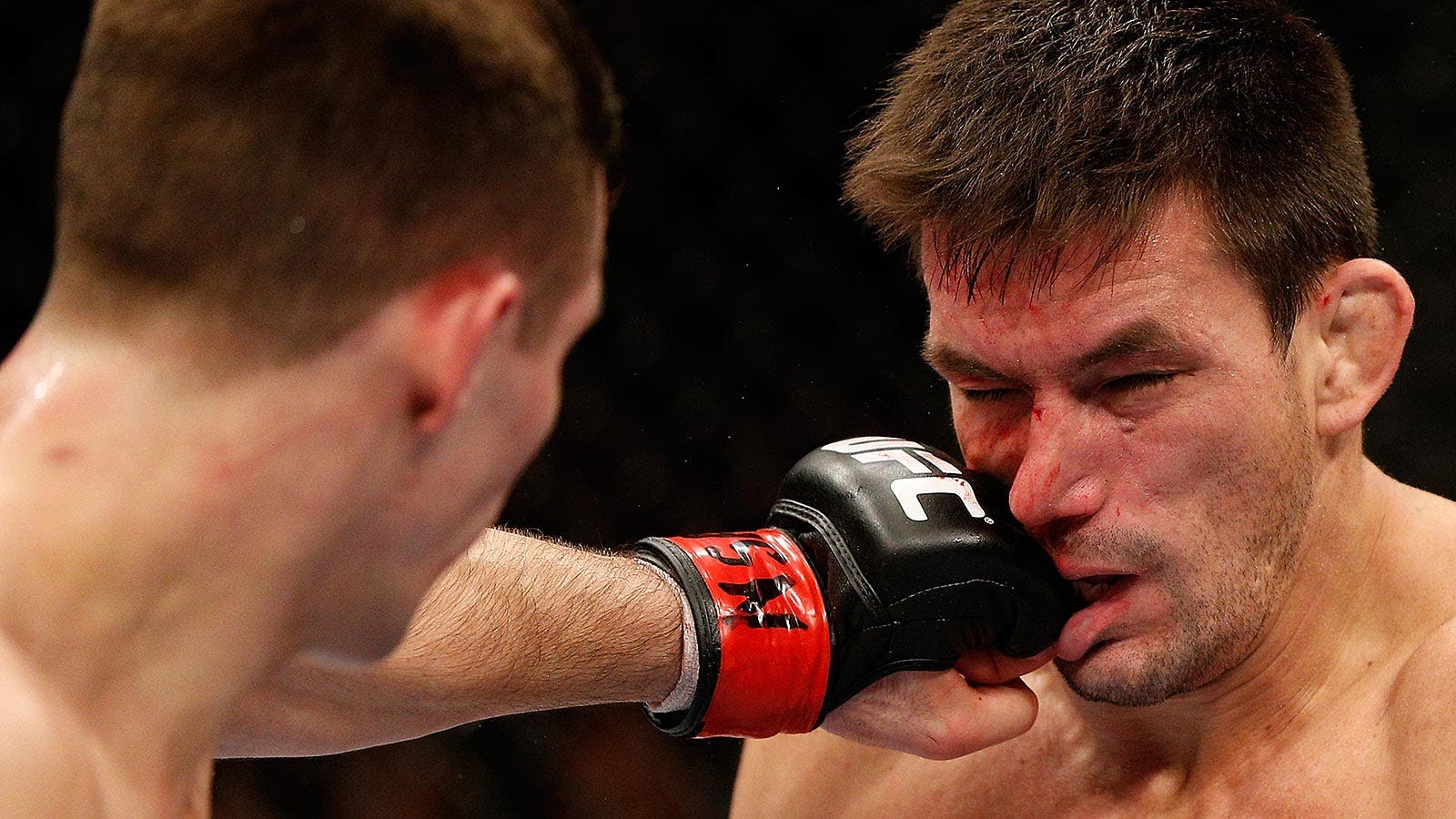 It was only two fights ago that Demian Maia was on an undefeated run in the welterweight division, streaking towards title contention. Then he ran into a tough decision loss to Jake Shields before suffering his second defeat in a row when he fell to Rory MacDonald earlier this year.
Now Maia returns home to Brazil and takes on Russian newcomer Alexander Yakovlev.
Maia is still ranked No. 8 in the world at welterweight, but a third loss in a row would be absolutely devastating to his long term prospects. On paper, Maia is a huge favorite and he deserves that standing because Yakovlev is a new fighter and a bit of an unknown to many UFC fans.
Outside of the Octagon, Yakovlev is well known because in his last fight he took out former UFC heavy hitter Paul Daley and he's also an accomplished freestyle wrestler and Sambo practitioner. With over 25 professional fights on his record as well, Yakovlev is no rookie and he may be the underdog, but he's no pushover.