5 Reasons to Watch UFC Fight Night: Machida vs. Mousasi
So a lot of people weren't stoked with UFC 169, UFC president Dana White chief among them.
Despite some quality performances and memorable moments, the decision-heavy affair in Newark left a bitter taste in the mouths of those who were craving carnage. Following a week off to forget about the Super Bowl Saturday show, this weekend brings another opportunity to enjoy high-octane action as the Octagon returns to Brazil for a 12-fight card capped off by a pair of important middleweight match-ups.
While many of the names might be unfamiliar, Saturday's fight card from Jaragua do Sul is sure to deliver—these Brazilian events always do.
Need more convincing? Okay—here are 5 Reasons to Watch UFC Fight Night: Machida vs. Mousasi.
Middleweight Machida, Part II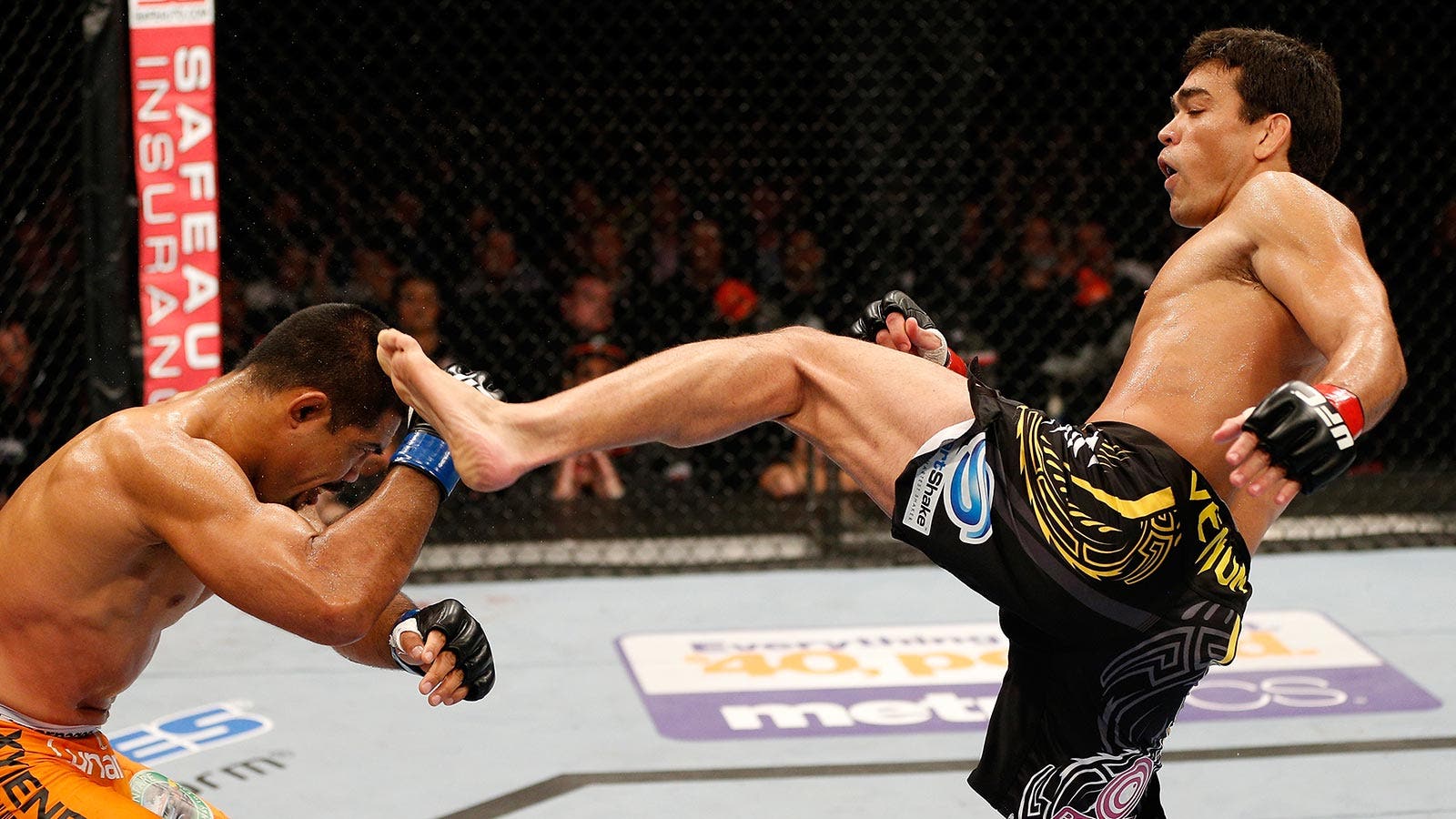 There was a great deal of anticipation for Lyoto Machida's middleweight debut last October. After all, the former light heavyweight champion always appeared undersized for the 205-pound ranks, and appeared poised to make an instant impression in his new surroundings.
And that's exactly what he did, knocking out perennial contender Mark Munoz with a swift head kick at 3:10 of the first round. Four months later, it's time for Machida's sophomore appearance, and the anticipation is even greater.
Machida maintained the speed and elusiveness that helped make him so effective at light heavyweight when he moved down the scale, landing five of the 10 strikes he threw against Munoz while avoiding everything "The Filipino Wrecking Machine" offered in return.
His victory over Munoz elevated "The Dragon" into the division's Top 5, and a second consecutive standout performance Saturday night against Gegard Mousasi could move Machida into position to challenge the winner of the impending middleweight title fight between Chris Weidman and Vitor Belfort.
The Enigmatic Contender Returns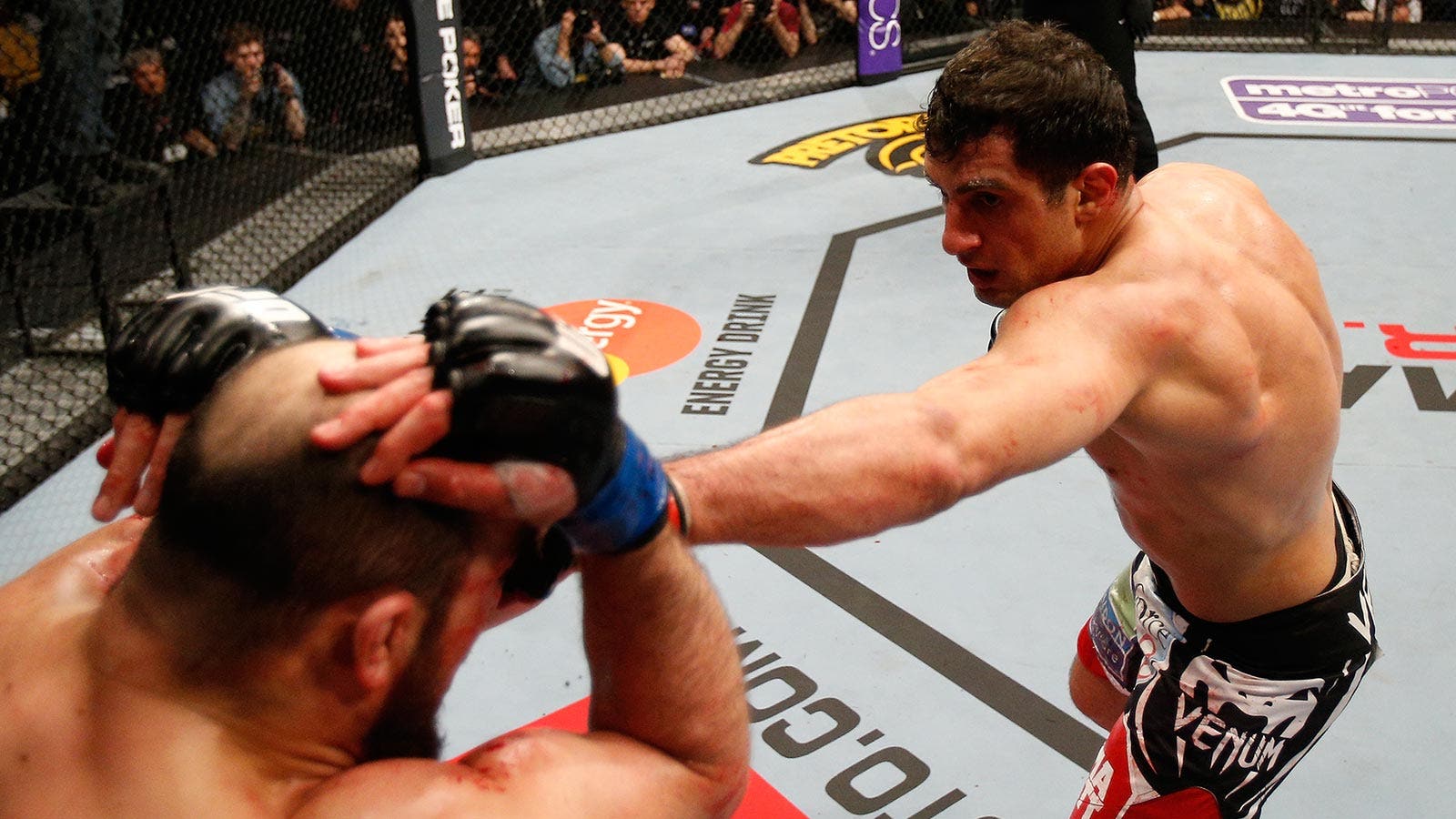 When running down the list of top contenders in the middleweight division, Gegard Mousasi's name is usually forgotten, but not for a lack of talent. The former Strikeforce light heavyweight champion is unbeaten in his last seven and 21-1-1 over the last seven-plus years, but injuries have limited him to just two fights since December 2011.
One of those outings was his UFC debut.
Initially scheduled to face Alexander Gustaffson, a last-minute cut and some nervous decision making by the commission in Sweden forced "The Mauler" from the bout. As a result, the highly anticipated pairing turned into a live sparring session for Mousasi, who picked apart late replacement Ilir Latifi with a steady diet of jabs to score the unanimous decision win.
He's an undeniable talent that has earned title consideration regardless of whether he's competing in the middleweight or light heavyweight divisions, but there is no denying that Mousasi needs a strong performance here to once again validate his place in the title picture.
Finally healthy and relocated to the middleweight ranks, the 28-year-old Armenian gets a second chance to make a first impression in the UFC, headlining here opposite Machida in a bout that could determine the next title challenger in the 185-pound ranks.
While his track record suggests he should be able to hang with "The Dragon," his limited number of appearances over the last two years makes it hard to predict how this plays out with any certainty.
And that's just another reason why this is a must-see match-up.
Beware of Alligators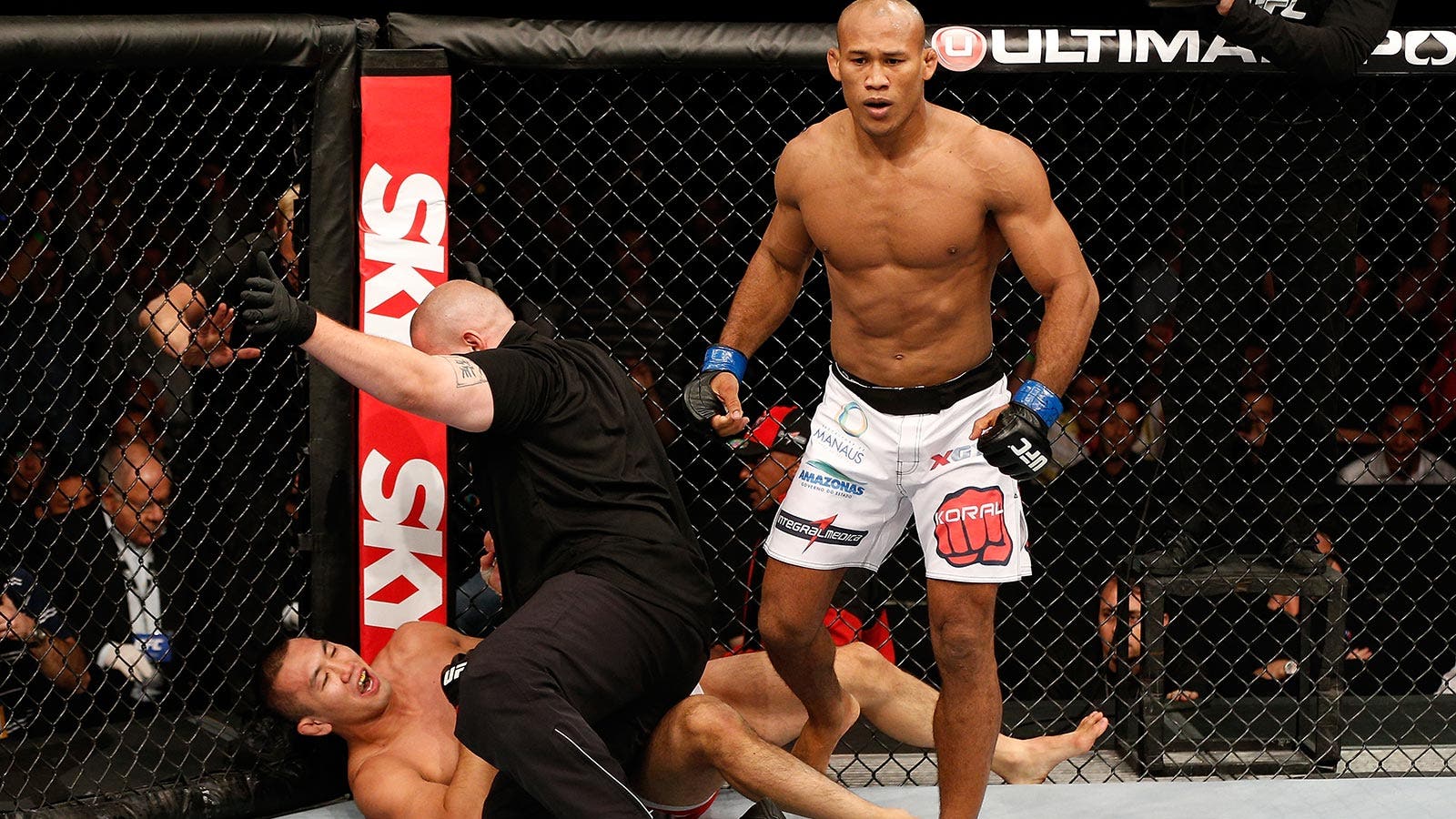 Vitor Belfort wasn't the only UFC middleweight that collected three finishes in 2013. While "The Phenom" garnered the lion's share of the attention for his head kick victories over Michael Bisping, Luke Rockhold, and Dan Henderson, Ronaldo "Jacare" Souza quietly put together a three-fight finishing streak of his own last year to move into contention in the 185-pound ranks.
Jacare, Brazilian for alligator, started his year with a submission win over Ed Herman in Strikeforce before adding first-round victories over Chris Camozzi and Yushin Okami inside the Octagon, showcasing his continued development as a mixed martial artist after entering the sport reliant on his elite grappling skills.
Saturday night, he fights in Jaragua do Sul for the second time, squaring off with the surging Francis Carmont in the co-main event. Already ranked No. 3 at middleweight in the latest edition of the UFC Fighter Rankings, halting Carmont's 11-fight winning streak while earning his sixth consecutive victory could push Souza into title consideration, especially if he continues to finish inside the first round.
Is Francis Carmont a True Contender?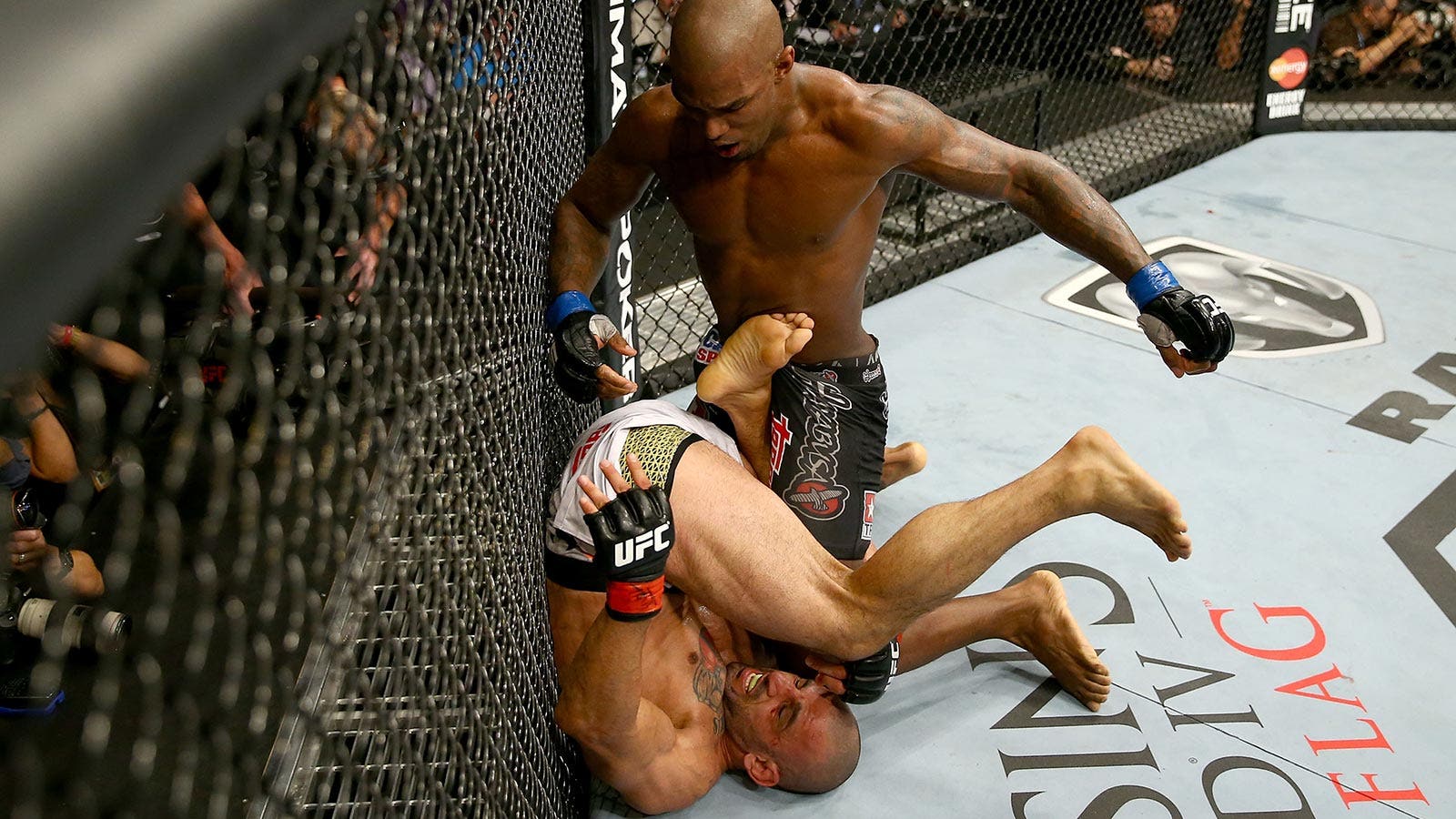 This is the biggest question of the card and arguably the most compelling reason to watch Saturday's event on FOX Sports 1. While the main event is a tremendous pairing with championship implications, so too is Carmont's match-up with Jacare, and the French fighter is the most intriguing of all the athletes competing in Brazil.
It's rare that someone with a six-fight winning streak under the UFC banner still carries a ton of questions, but that's where Carmont is at right now. He's shown a well-rounded skill set and continued to post victories as he's climbed the divisional ladder, but still hasn't posted a statement win over a bona fide contender as of yet.
That's what makes this match-up with Souza so pivotal for Carmont—a win puts him on the short list of potential title challengers and sets him up for a big name bout later this year. The most unheralded member of the final two pairings on this weekend's fight card, the man known as "Limitless" has the opportunity to make the biggest impact of the bunch.
One Last Chance for Two Former Prospects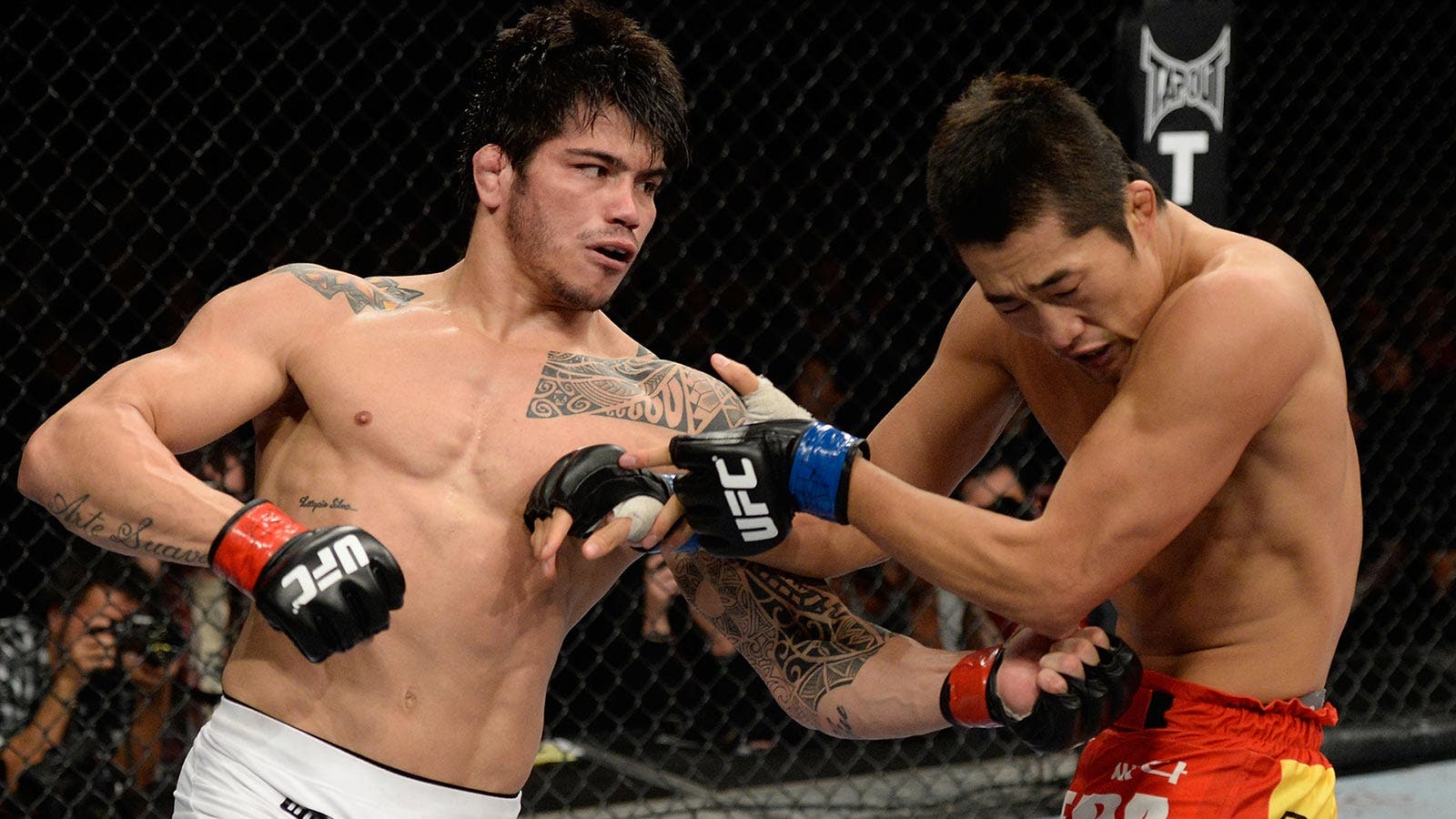 Both Erick Silva and Charles Oliveira entered the UFC oozing potential—the former on a nine-fight unbeaten streak and the endorsement of Anderson Silva, the latter an undefeated 20-year-old with a penchant for finishes and endless supplies of energy.
But maintaining their winning ways inside the UFC has been a challenge for both fighters and they enter their respective bouts on Saturday potentially facing their last chance to make good on the promise they showed when they first arrived on the biggest stage in the sport.
Silva, whose fast and loose style is both what makes him dangerous and what puts him at risk whenever he steps into the cage, looks to rebound from a second-round knockout loss to Dong Hyun Lim when he welcomes former King of Pancrase Takenori Sato to the UFC on Saturday. If he's able to halt the newcomer's 10-fight unbeaten streak, the 29-year-old Brazilian could stave off a permanent move to mid-card status.
The same goes for Oliveira, who enters his preliminary card pairing with TUF: Live veteran Andy Ogle on a two-fight losing streak and a 2-4 mark with one no contest after starting his career with 14 consecutive victories.
Still just 24-years-old, Oliveira has a little more time to right the ship than Silva, but three straight losses is never a good look, even if two of them came against Top 5 competition. Ogle is a tough out and someone that will test "Do Bronx" from start to finish, and if Oliveira isn't careful, his once-promising UFC career could be a thing of the past.