5 Reasons to Watch UFC Fight Night: Lawler vs. Brown
Certain fights transcend title belts or trash talk that sometimes becomes necessary to hype up what's about to happen inside the Octagon. While the winner of the upcoming main event of UFC Fight Night in San Jose will get a shot at the UFC welterweight championship, just sitting back and watching what will be a visceral experience of combat is more than enough reason to tune in to watch Robbie Lawler and Matt Brown go to war in the five-round main event on Saturday.
FOX SPORTS
DAILY
UFC

EDITION
In case you need extra incentive, UFC on FOX analyst Daniel Cormier sat down with us recently to look over this incredible card to give five good reasons why this is a can't miss show for 2014 and it all starts at the top with the main event.
Lawler and Brown are two of the most violent fighters on the entire UFC roster, regularly separating their opponents from consciousness. While their fight is scheduled for five rounds, the chances these two will make it to the 25th minute sits right up there with the odds for the Chicago Cubs to win the World Series.
So as we examine this fight card, let's look ahead to UFC Fight Night: Lawler vs. Brown and give you five reasons you need to tune in on Saturday night to see what will unfold.
Two of the Most Prolific Finishers in UFC History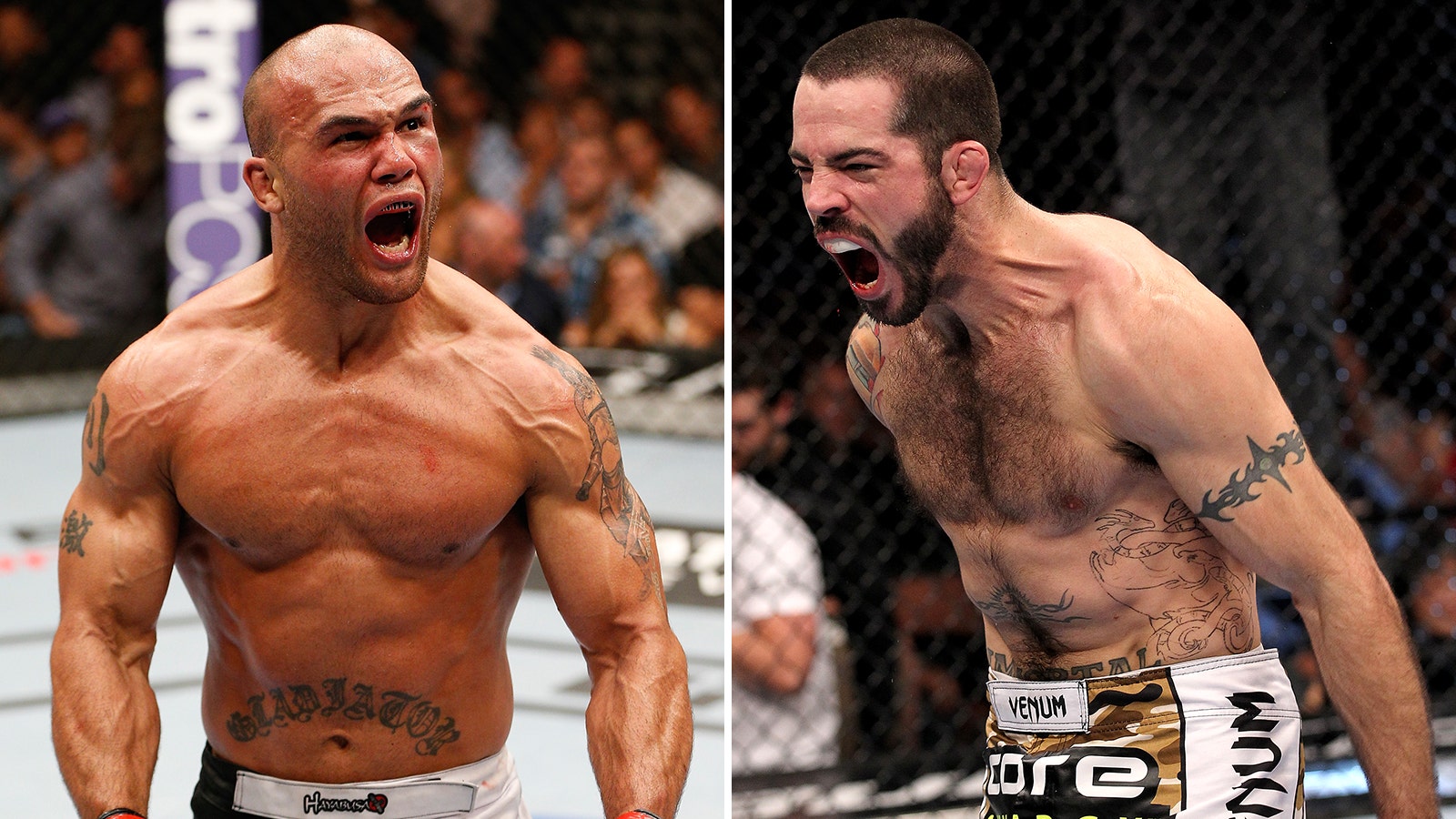 It's not rhetoric or promotional bluster to say that Robbie Lawler and Matt Brown are two of the most devastating fighters to ever step foot inside the Octagon, because facts back up that statement. Lawler has an 87-percent finishing rate in his career with 83-percent coming by way of knockout or TKO. His knockout over Matt Lindland left the former UFC middleweight contender laying down on the canvas with his toes twitching after Lawler connected with a bone-rattling punch. Who can forget Lawler's come back win over aggressive striker Melvin Manhoef when the Dutch fighter looked to overwhelm him in the first round of their matchup only to watch the former Miletich studen uncork an overhand right followed by a short left that put the kickboxer down and out on the ground.
Then there's Matt Brown, whose demeanor on fight night could easily be described as a heavy metal song brought to life. He's a harvester of sorrow, a distributor of pain. Brown has a 91-percent finishing rate in his UFC career with over 59-percent accuracy as a striker, the highest in the division.
"I could never do it justice in what we're going to see next Saturday night," Cormier said about this main event. "I could never explain in words just how good this is going to be. I think we just wait. Next Saturday night when that referee says fight and Matt Brown is standing on one side and Robbie Lawler's standing on the other side, those dudes are going to go to the center of the cage and just start letting go. I cannot wait."
Robbie Lawler Might Already Be the UFC's Best Welterweight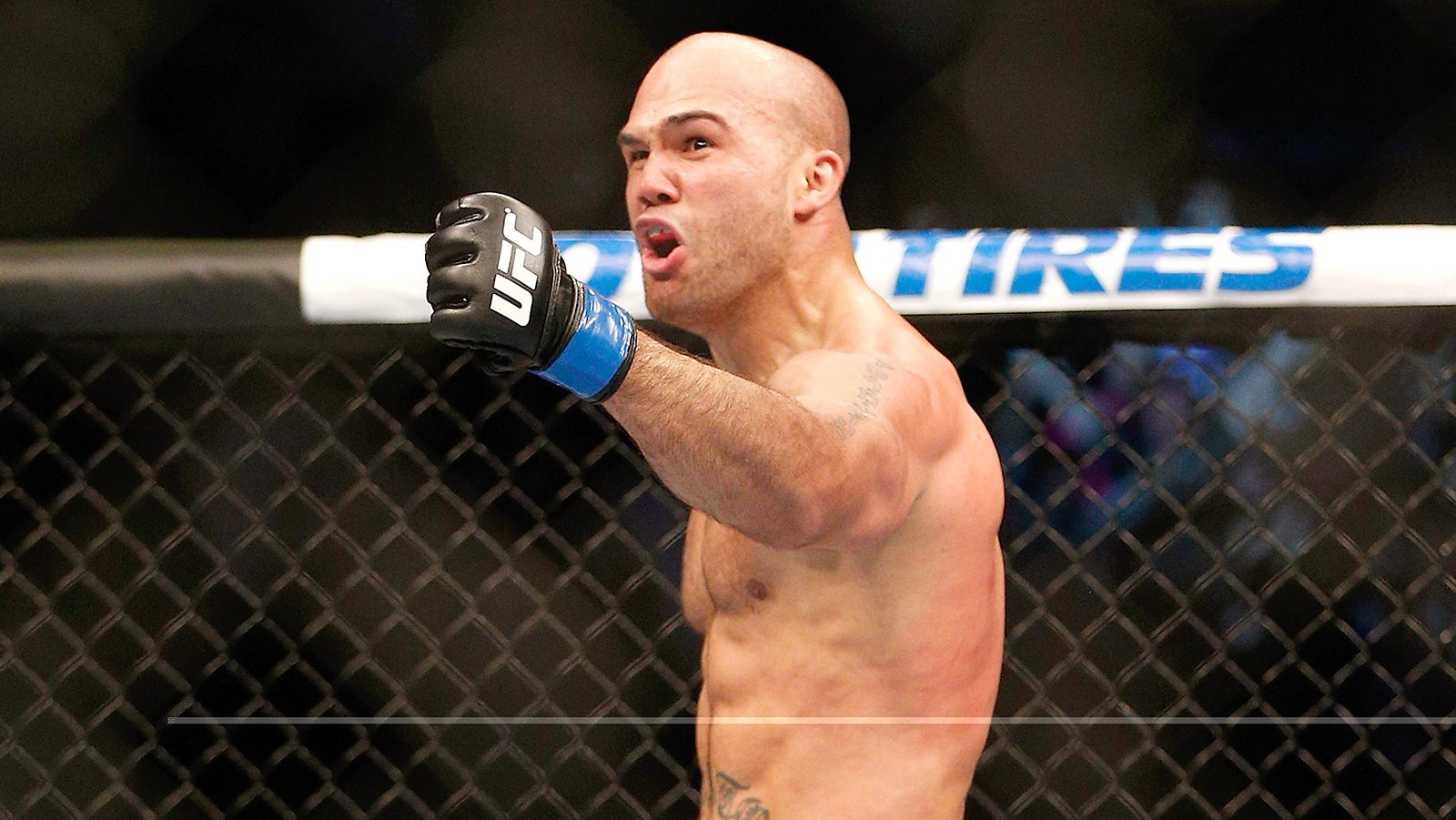 The resurgence of Robbie Lawler since coming back to the UFC last year has been nothing short of astonishing. He admitted that during his last days as a member of Strikeforce he was facing burnout and the doldrums of being just another fighter on the roster. That all changed when Lawler rejoined the UFC as a welterweight and started knocking out opponents like they stole money from him and had bad things to say about his mother.
His one loss in the UFC was a razor-close decision to current welterweight champion Johny Hendricks, and if he wins this fight against Brown, Lawler will get a chance to avenge that defeat later this year. As a matter of fact the first fight was so close, Lawler might want to ask Hendricks for at least a piece of that title he's holding onto right now.
"Unbelievable. To this day still it's amazing what Robbie has done. Even back when he was fighting (Josh) Koscheck, we weren't sure he'd be able to handle Koscheck, but he went in there and really took Josh out and it really snow balled ever since. He's been nothing short of amazing," Cormier said about Lawler.
"I saw Robbie in Strikeforce and I knew how good he was but I just wasn't sure if his mind was still in it. Robbie got beat by Lorenz Larkin and Lorenz hasn't had much luck since he came to the UFC so they went in opposite directions. He's looked phenomenal. He's hands down at 1A in the welterweight division because him and Johny (Hendricks) was so damn close."
Matt Brown: The Most Exciting Fighter in the UFC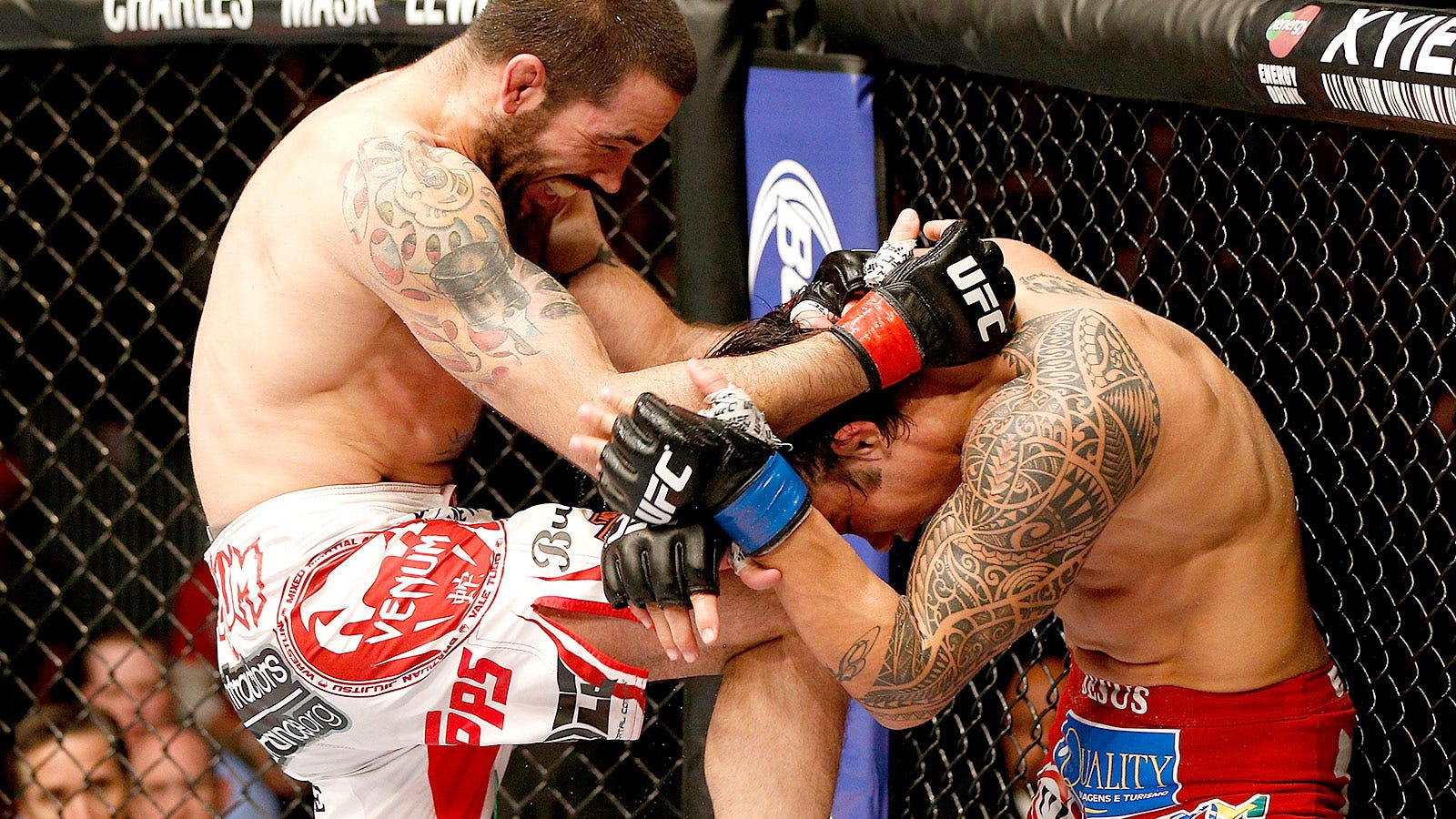 Matt Brown not only has put together one of the longest winning streaks in the UFC currently, he's done it by demolishing opponents where the fights rarely make it out of the first or second rounds.
He knocked out veteran fighter Mike Pyle in 29 seconds flat. His slaughter of former "Ultimate Fighter" season one cast member Pyle looked like something that belonged on the Discovery Channel during "Shark Week." And even when Brown gets in trouble like he did in his last fight against highly touted prospect Erick Silva, the Ohio native finds away to suck it up, battle back and batter his opponent until the referee mercifully stops the carnage.
"I love watching Robbie fight, Robbie's great — but if you had a Robbie Lawler fight on and a Matt Brown fight on, I'd probably watch the Matt Brown fight," Cormier said. "Just for the fact that he's so reckless and he gets after it. Nobody does it like him. He's adopted this new style and when he was losing fights he would kind of sit back and guys would get offensive on him, but guess what's now? Never. Never does he wait.
"He gets right after these dudes and he puts pressure on them, he tries to break them, and as you saw in the Erick Silva fight, he can be down and out, but this dude has a fighting will that most people can't match."
Anthony Johnson is a Legit Threat to the 205-pound Title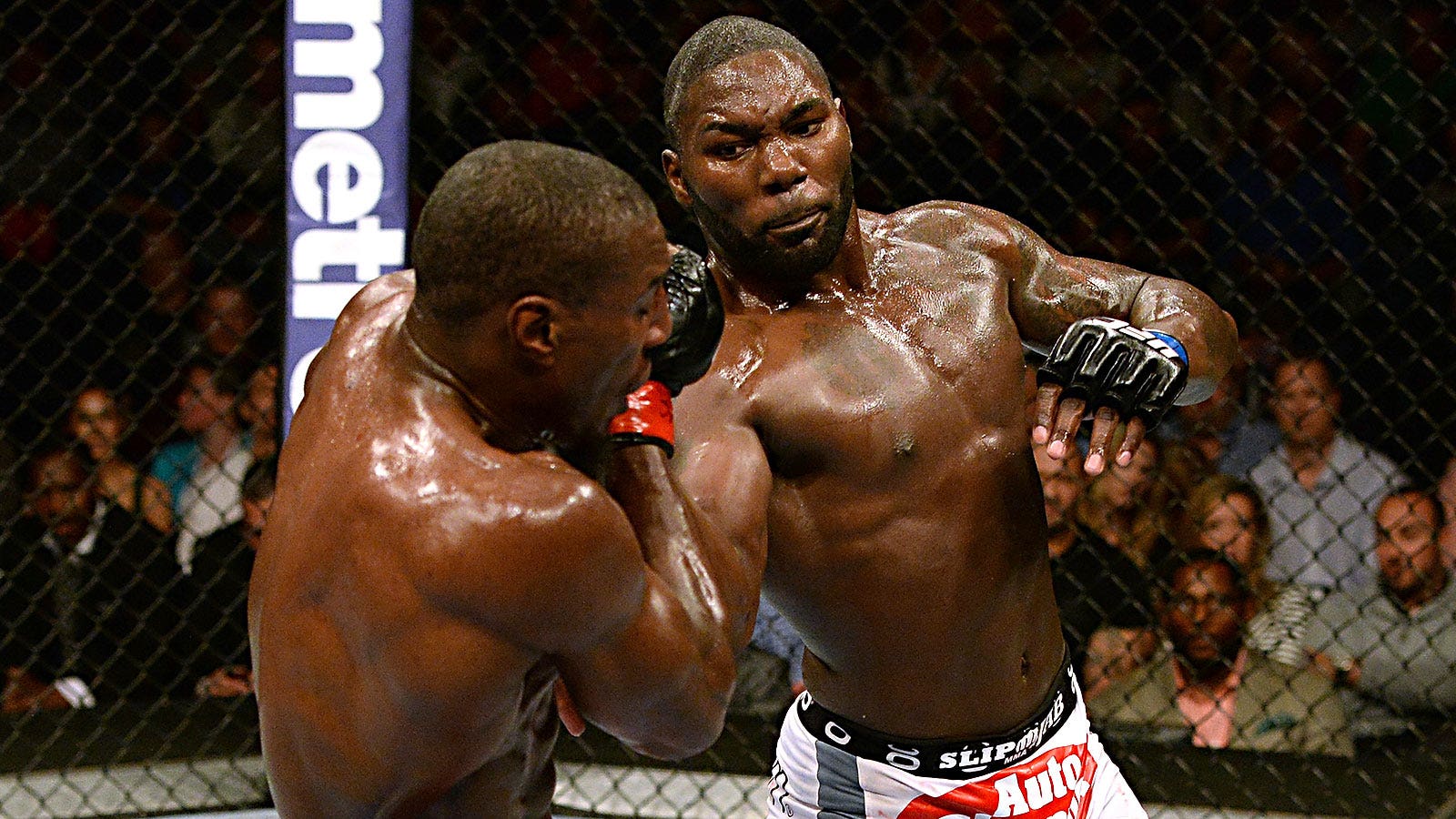 It would be easy to sell this card based on the main event alone, but there are some other outstanding fights taking place Saturday night in San Jose — including a light heavyweight co-main event pitting Anthony Johnson against Antonio Rogerio Nogueira.
Johnson returned to the UFC earlier this year and put on a clinic while beating former top five ranked light heavyweight Phil Davis to re-introduce himself to fans, reborn as a 205-pound contender after previously fighting at welterweight when competing in the Octagon.
Now Johnson is out to prove that he's not only back, but he's a legit threat to whoever is holding the title at light heavyweight whether it's Jon Jones, Alexander Gustafsson or even Daniel Cormier.
"He's legitimately a threat," Cormier said about Johnson. "He's re-invented himself in the 205-pound division. Did I ever think Anthony Johnson wasn't a special kind of fighter? No. Was he cutting too much weight and leaving a lot of his skill on the scale? Yes. He said no more weight cutting, but I'm going to be comfortable and rely on my athleticism and my skill and ability to carry him."
As good as Johnson has looked as of late that doesn't mean he gets to run roughshod over Nogueira, who has more top 10 experience and faced a who's who list of fighters in the light heavyweight division during his career. Nogueira may have suffered injuries over the last couple of years that kept him sidelined for big chunks of time, but the moments when he has fought continue to prove he's still an elite fighter for this weight class.
"You don't count out Little Nogueira — he may have been out for a while but his last win was over Rashad Evans. Three people have done that — Lyoto Machida, Jon Jones and Antonio Nogueira," Cormeir said. "Don't count out Nogueira."
It's Josh Thomson's Time to Step Up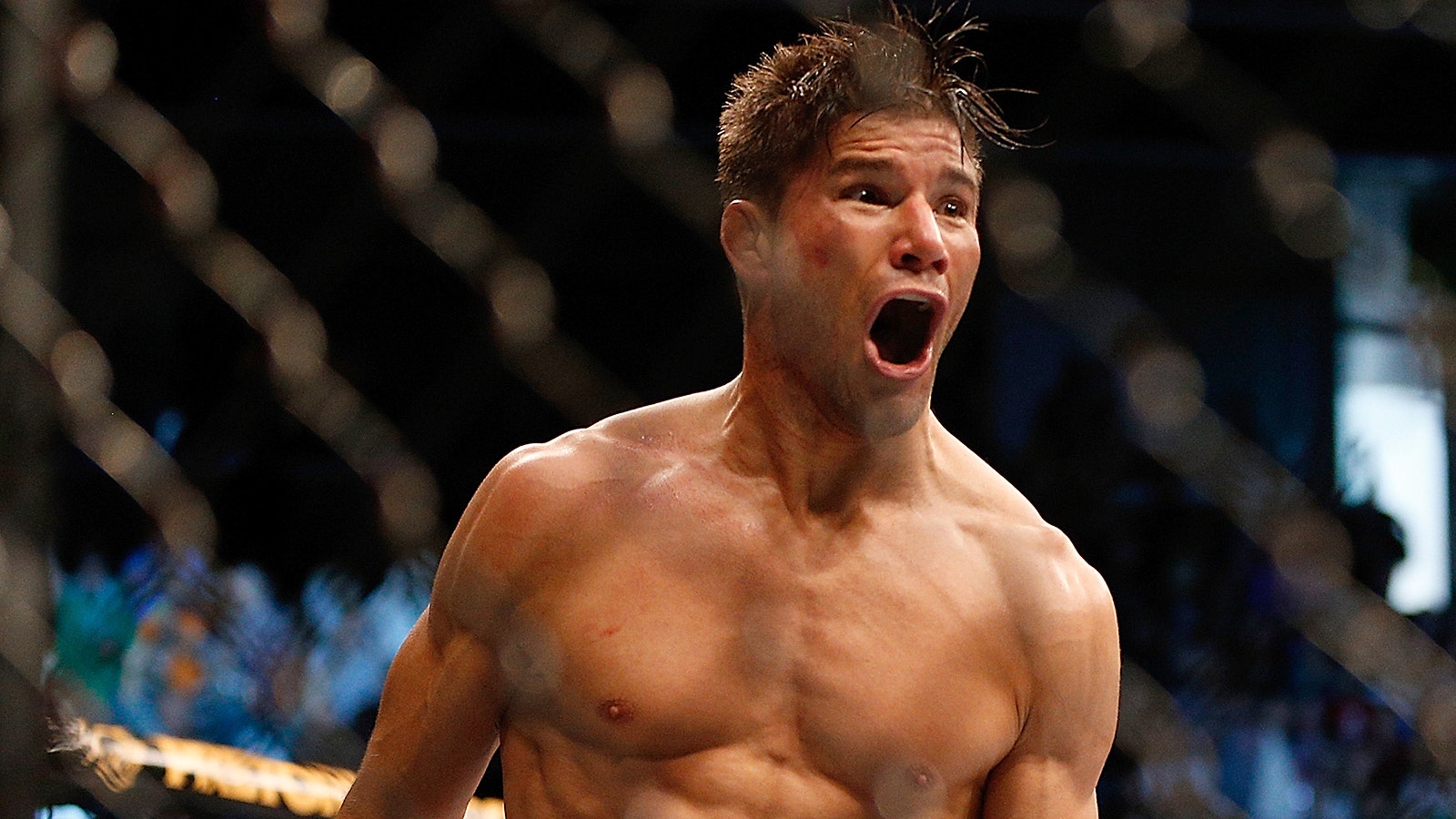 Josh Thomson, like Robbie Lawler, experienced a nice push once he returned to the UFC and nearly got all the way to a UFC title fight earlier this year. Unfortunately, Thomson came out on the wrong end of a close decision loss to former champion Benson Henderson before nearly contemplating retirement.
Thomson is back now and facing a late replacement in "King" Bobby Green, who currently sits at No. 12 in the overall lightweight rankings with the UFC. Thomson is ranked No. 3, but in an odd turn of events his last opponent actually set the bar for how he has to perform in this fight.
"Josh is still a very, very legit threat to the title. I don't believe for a second Josh is slowing down, but he has to win this fight and he has to win impressively," Cormier said. "Ben Henderson did himself a huge favor by finishing (Rustam) Khabilov. He showed that there is a difference between the second part of the division and the highest levels of the division — 15 to 10 doesn't stack up with one through four. He showed there is a gap in that skill level. It's important for Josh to do the same thing against a very tough Bobby Green."
Can Thomson do to Green the same thing Henderson did to Khabilov back in June? We'll find out on Saturday night when these two lightweights kick off the card live on FOX starting at 8 p.m. ET from the SAP Center in San Jose, Calif.