5 Reasons to Watch UFC Fight Night: Gustafsson vs. Manuwa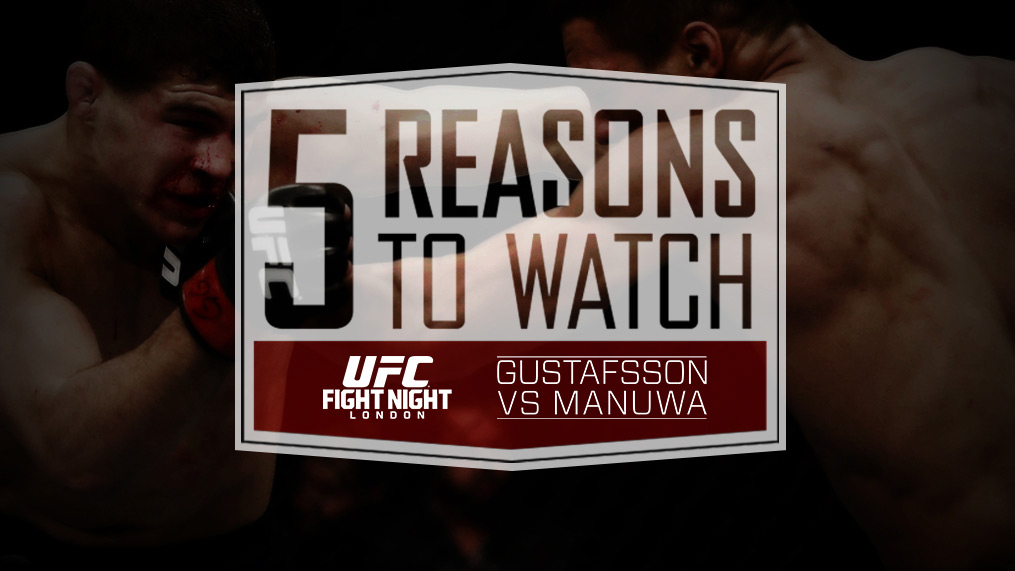 Back on British soil for the first time this year, the UFC hits the O2 Arena in London this weekend with a 10-fight lineup headlined by a pivotal light heavyweight pairing.
While injuries have shifted a couple of the matches scheduled to take place this weekend, Saturday's festivities still carry a great deal of intrigue and should provide a better idea about where a few emerging talents fit in the their respective divisions.
Need more convincing? Keep reading — here are 5 Reasons to Watch UFC Fight Night: Gustafsson vs. Manuwa.
Alexander Gustafsson Returns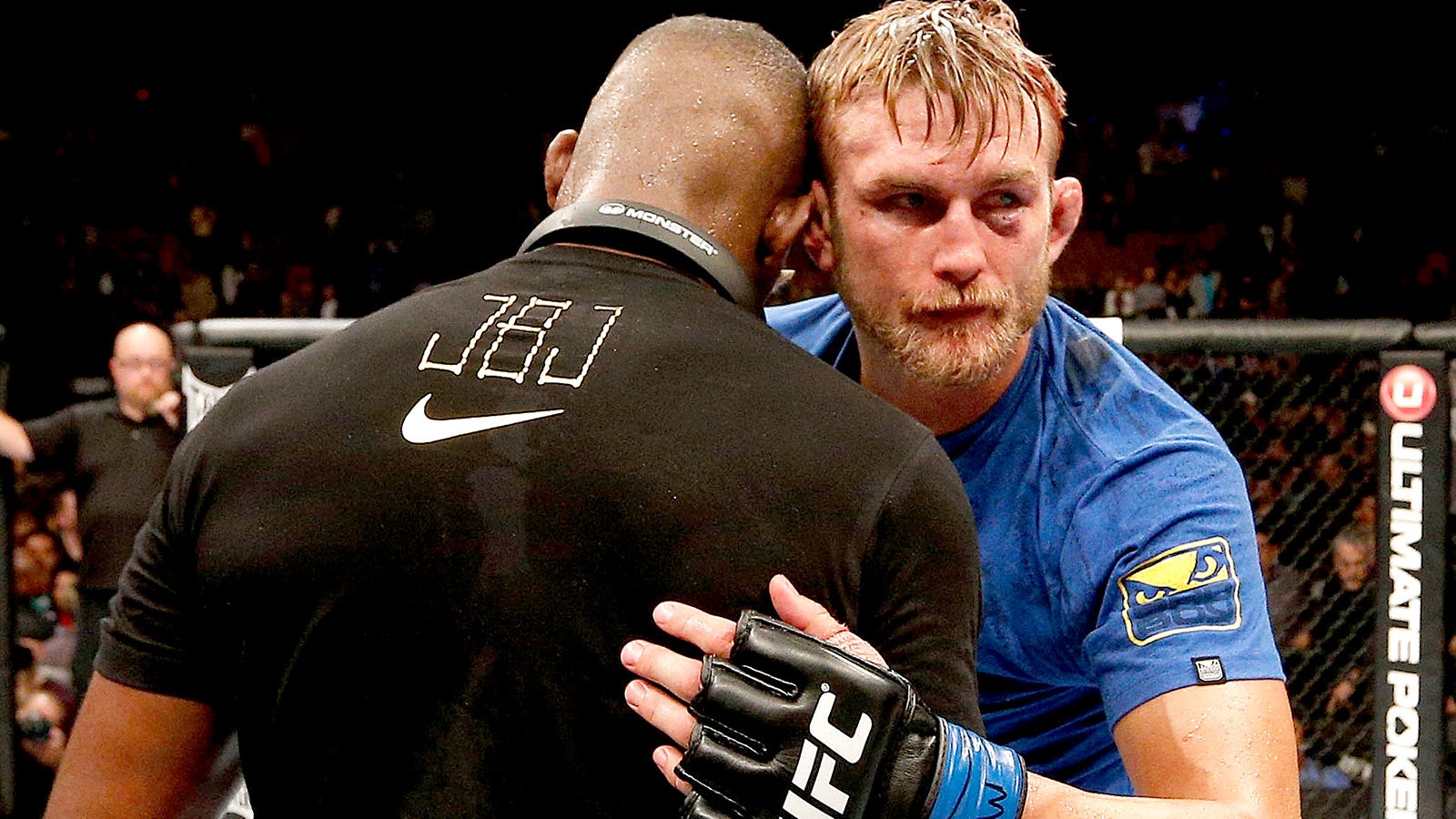 Heading into his fight with Jon Jones at UFC 165, very few people gave "The Mauler" more than a puncher's chance of wresting the light heavyweight title away from the dominant champion. After a 25-minute battle that was the consensus Fight of the Year in 2013, Gustafsson had proven to everyone that he's a legitimate threat and possibly the rival Jones has needed for quite some time.
Despite losing to Jones, the 27-year-old Swede's stock skyrocketed after their September showdown, to the point that he was voted to join his UFC 165 opponent on the cover of the upcoming EA Sports UFC video game.
Saturday night, Gustafsson returns to the cage, a win away from once again challenging for the light heavyweight title. While there is a legitimate threat before him (more on that momentarily), having come close to earning championship gold has only added fuel to Gustafsson's fire, and the rangy striker is intent on earning a second chance to challenge for the UFC title.
A Bad, Bad Man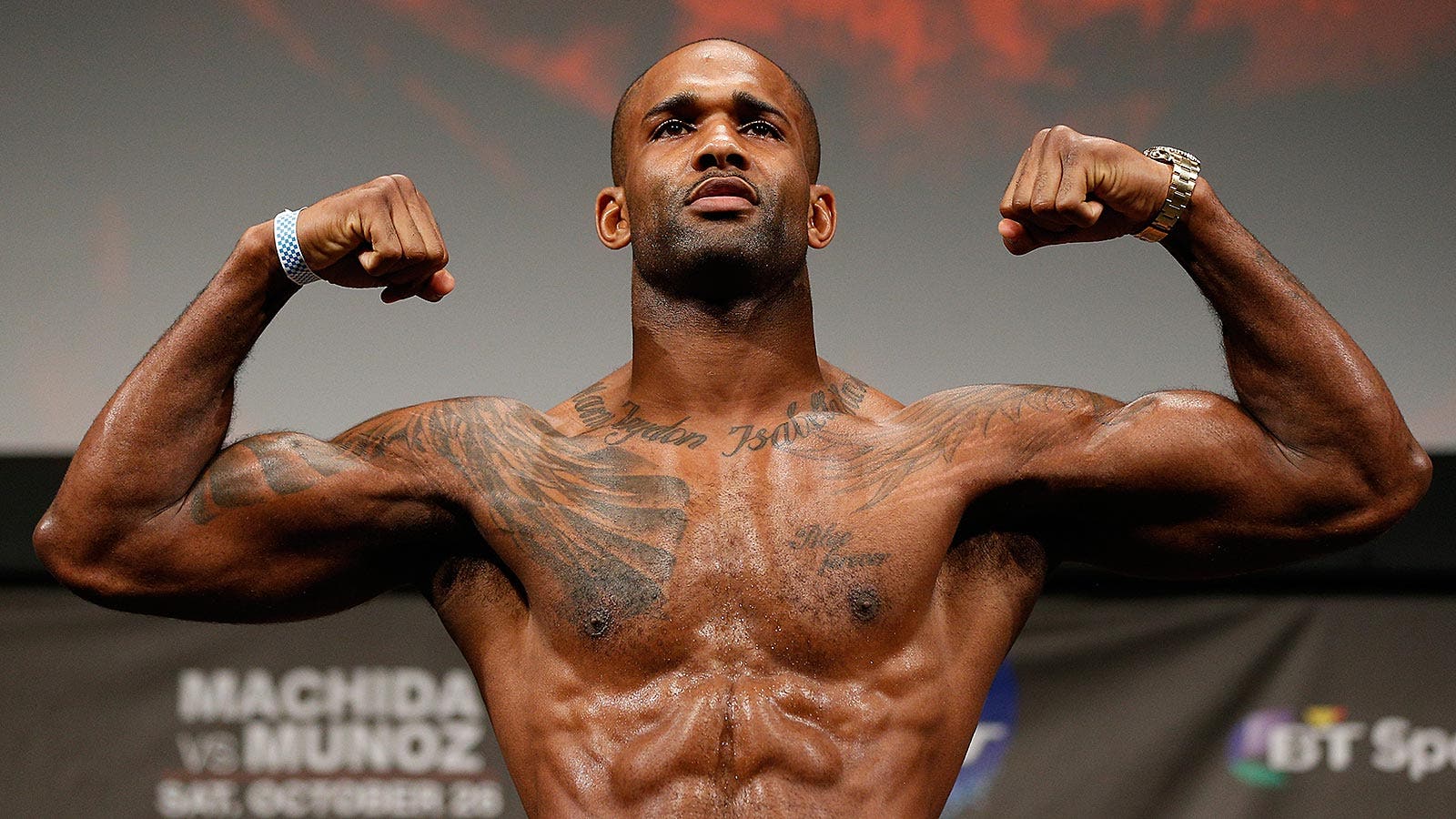 Fourteen fights, 14 wins, 14 finishes. To put it as simply as possible, Jimi Manuwa is a nasty dude.
"Poster Boy" has been putting opponents out from Jump Street, having won all 14 of his professional bouts without having seen the third round. In fact, he's only seen second round four times, including twice in his three UFC appearances.
Manuwa earned his place in Saturday's main event by stopping Kyle Kingsbury, Cyrille Diabate and Ryan Jimmo. While Gustafsson is a serious step up in competition from that triumvirate, the 33-year-old's proven power is a potential difference maker that can't be overlooked. Given his string of finishes and strong Muay Thai game, as long as the fight is standing, Manuwa has a legitimate chance.
This is the biggest fight of his career—one that has the potential to put him into the title picture—and he's getting to fight on home soil, so there is good chance Manuwa will be amped up and at his best come Saturday's final fight.
A Fun Little Lightweight Scrap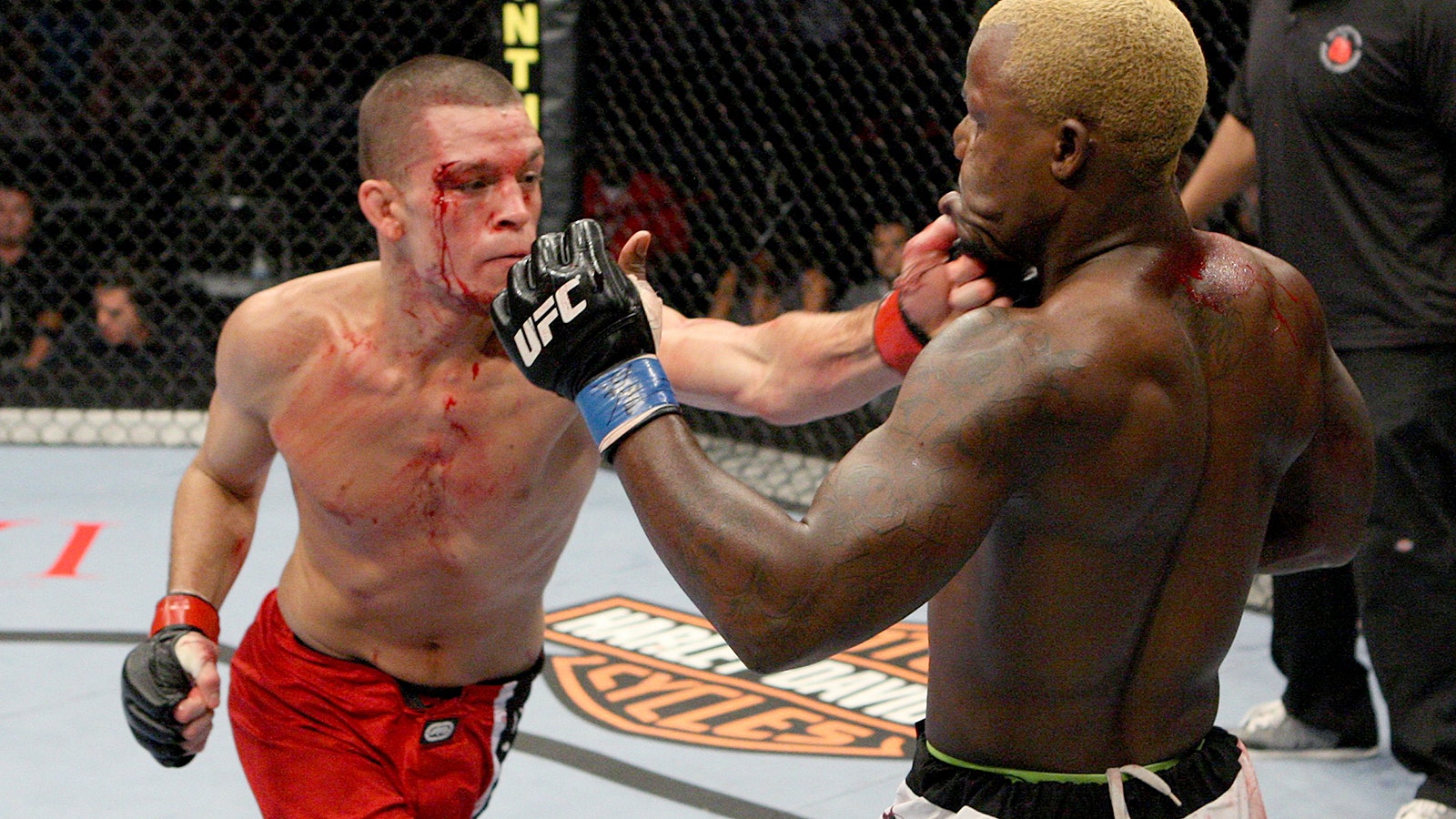 Melvin Guillard is a puzzle wrapped in an enigma wrapped in a wildly athletic body topped with bleach blonde hair. Strictly from a physical talent standpoint, he profiles as a potential champion, but unfortunately for the 30-year-old "Young Assassin," putting those skills to use consistently in the Octagon has always been an issue.
He's been on a good run of late, knocking out Mac Danzig and blitzing Ross Pearson early in their contest before an errant knee brought the fight to an end early. While it was a no contest, Guillard looked good, and once again has people wondering if he's finally figured it out.
Originally scheduled to rematch Pearson, "The Real Deal" was forced to withdraw and was replaced with Guillard's former teammate Michael Johnson, a similarly compelling talent that has had consistency issues in the past.
Like Guillard, Johnson showed flashes of potential on The Ultimate Fighter, and then rebounding from a 1-2 start in the UFC by rattling off three straight wins. The good times came to an end with consecutive losses to Myles Jury and Reza Madadi, but since then, "The Menace" has been lights out.
In August, he dominated Joe Lauzon in his own backyard before knocking out Gleison Tibau to end the year. Stepping in to face Guillard is a dangerous, but the right move at the same time, as this he's the type of fighter Johnson needs to beat in order to establish himself as a legitimate contender.
And for Guillard, it's a chance to up-end an emerging talent you've trained with in the past while situating yourself for one more run at the top of the division.
Hopefully it lives up to its Fight of the Night potential.
New Start for Brad Pickett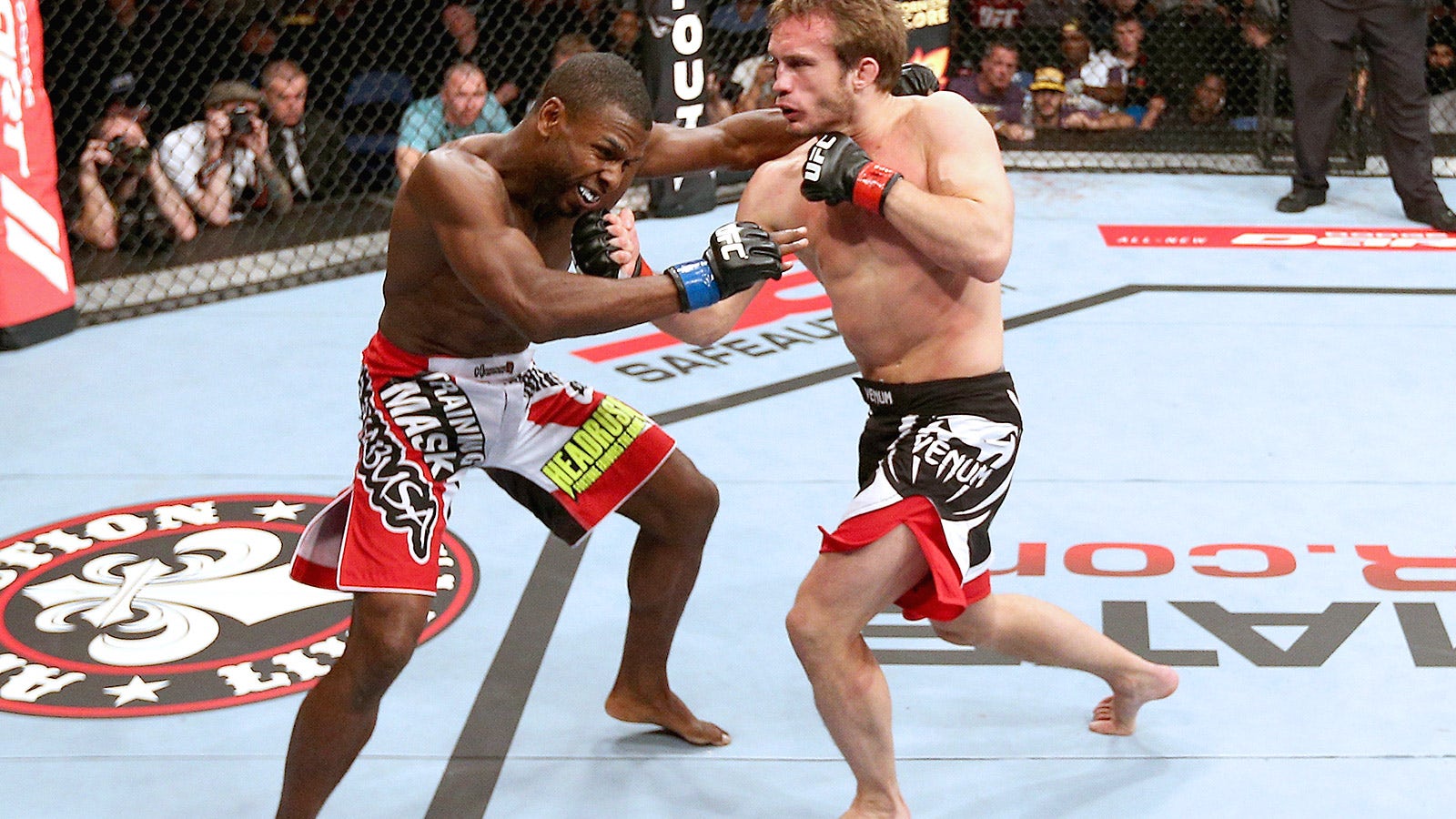 There are plenty of occasions where a fighter changing weight classes isn't really all that intriguing, but Brad Pickett's move down the scale to the flyweight division is the exact opposite.
Here's a guy who has gone 6-4 in his 10 fights between the WEC and UFC, with his only loses coming against Top 10 competition, including the current reigning champion, Renan Barao. Additionally, one of those victories came against a WEC newcomer named Demetrious Johnson, who now resides at the top of the 125-pound ranks.
With the way "Mighty Mouse" has ran through the competition in the flyweight division thus far, the addition of one of the two fighters to ever beat him into the weight class is compelling, especially given that Pickett was successful up in weight. He's a better fit in this division, and should show that immediately when he takes on late replacement Neil Seery on Saturday.
If he dominates Seery (as he should), one more quality win over a Top 10 opponent could put "One Punch" into a title fight.
Prospect Alert: Gunnar Nelson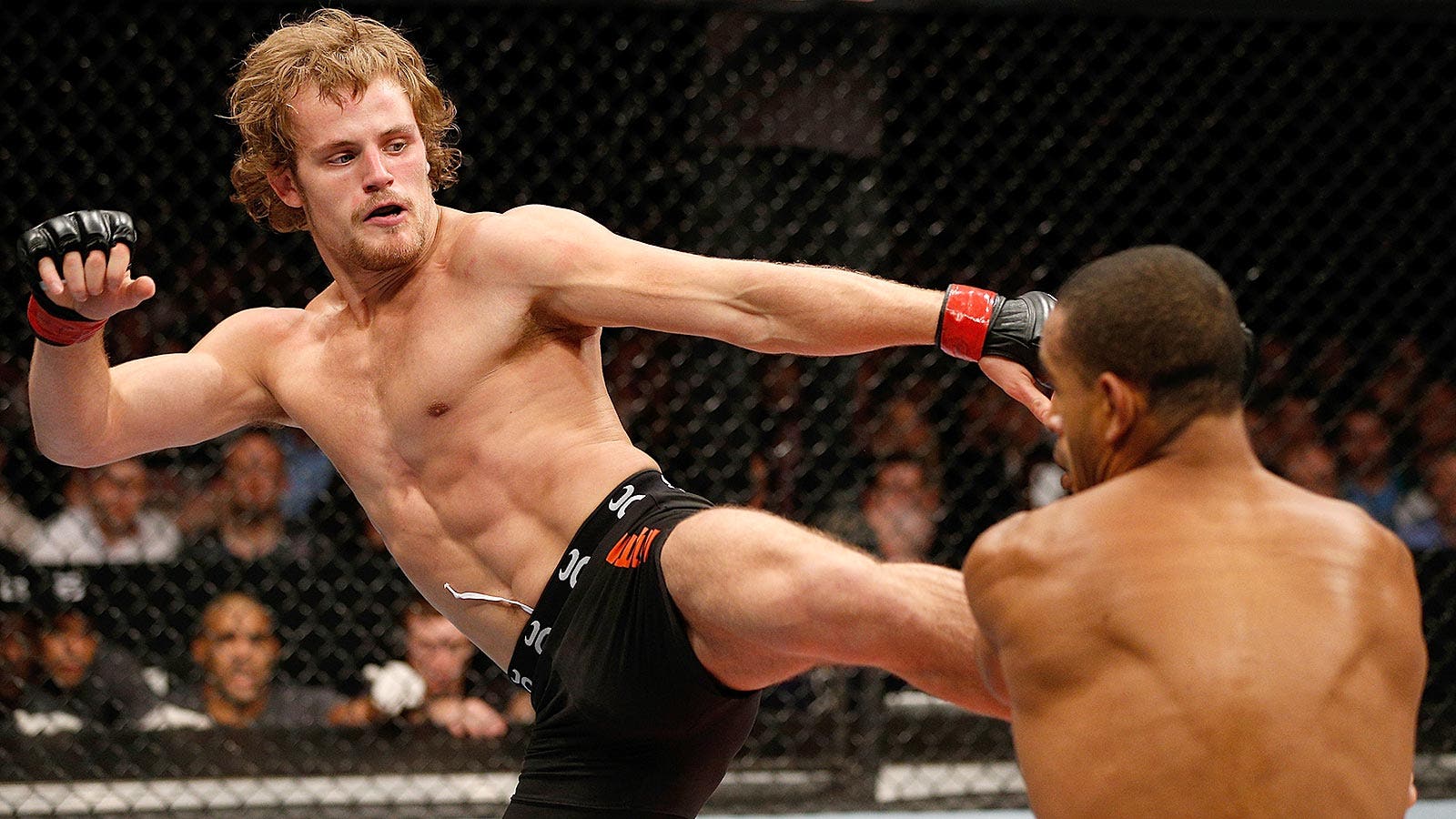 If you checked out last week's list of the Top 10 Undefeated Fighters in the UFC (and why wouldn't you have checked it out?), you noticed Nelson holding down the No. 9 position. The 25-year-old Icelandic standout boasts a 10-0-1 record with his last two victories coming under the UFC banner.
Sidelined since last April because of a knee injury, "Gunni" returns on Saturday in the main card opener against Omari Akhmedov in a bout that has the potential to rekindle the talk of Nelson being a top tier prospect in the welterweight division. A solid striker with a black belt in Goiju-ryu karate, Nelson is better known for his slick ground game, honed under the likes of John Kavanagh, Karl Tanswell, and Renzo Gracie.
With the welterweight division currently in a state of flux, a healthy Nelson has the ability to string together a few good wins and make a run at the top of the weight class.