5 Reasons to Watch UFC Fight Night: Cerrone vs. Miller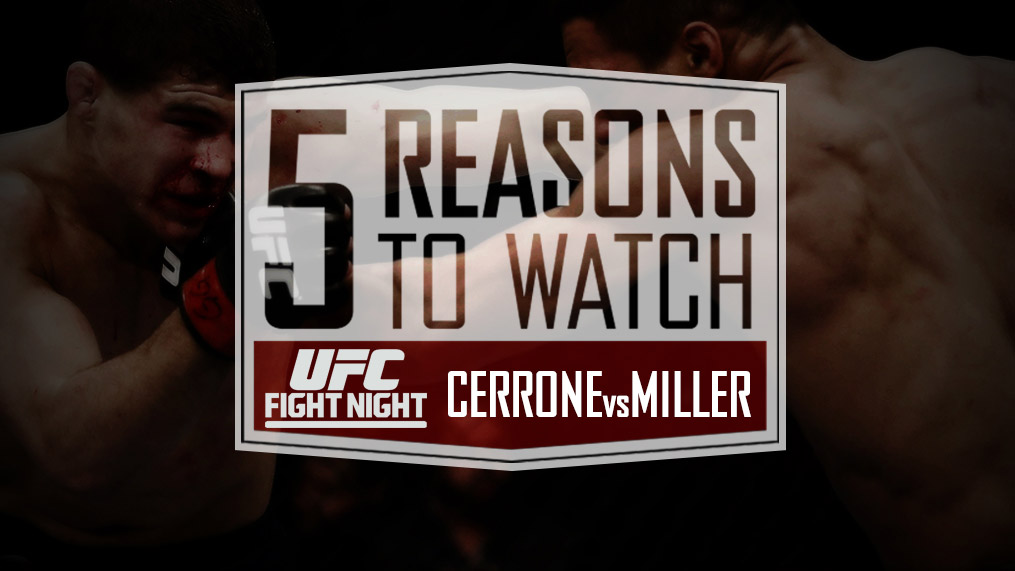 This Wednesday night marks the return of the UFC to Atlantic City, New Jersey with a lightweight main event featuring Donald 'Cowboy' Cerrone against home state favorite Jim Miller.
The card also features knockout artist Edson Barboza, who gets back in action against Evan Dunham in a battle of two 155-pounders both in need of a win after suffering losses in recent fights.
With all the action taking place in Atlantic City, we'll give you five good reasons to tune in to watch this UFC Fight Night card with six fights showcased on FOX Sports 1.
Cowboy is the Bonus Baby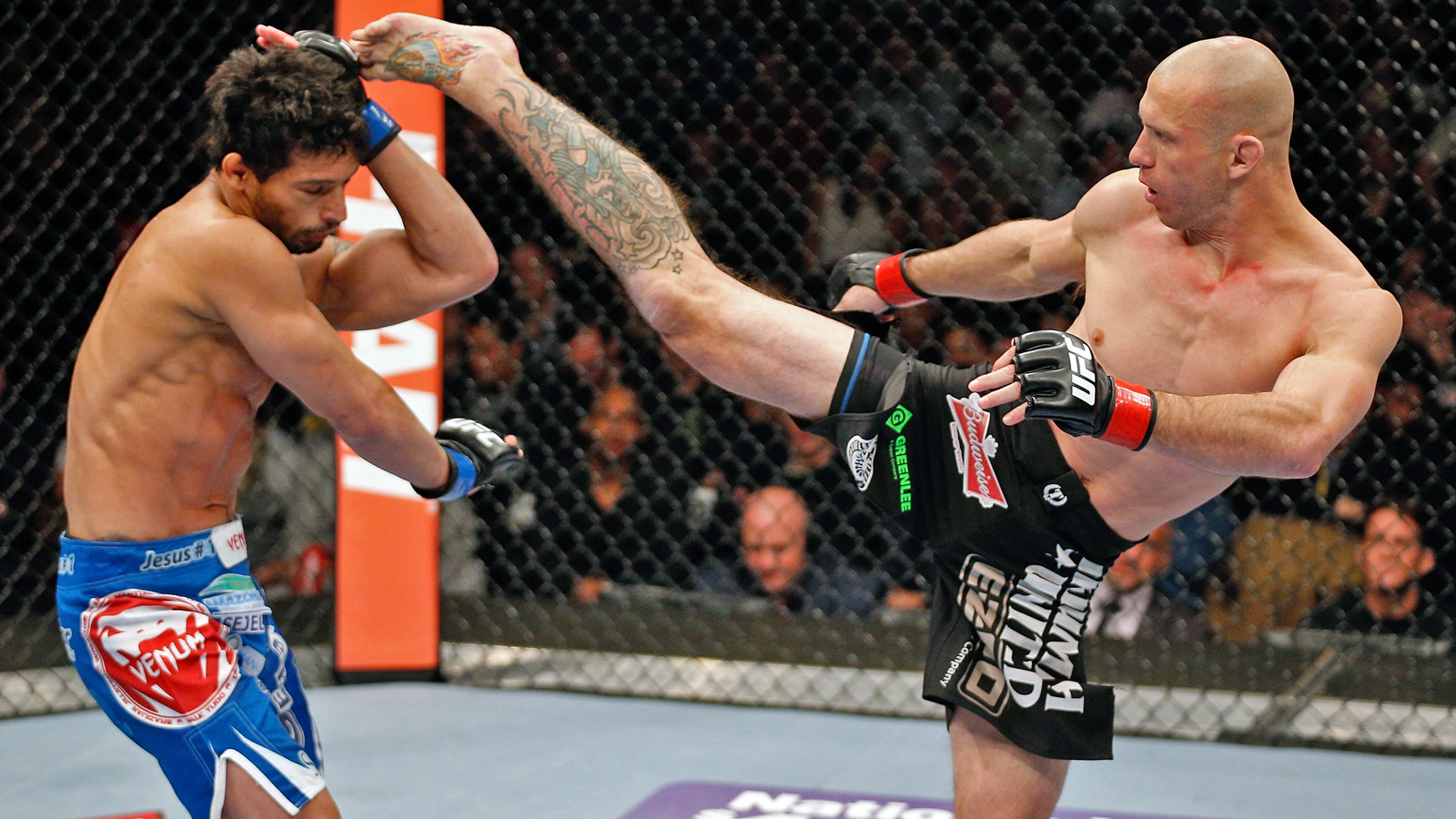 If Donald 'Cowboy' Cerrone is in a fight, chances are it's going to be exciting and there's going to be a finish. The top 10-ranked lightweight is a human highlight reel racking up more bonuses than any fighter in UFC/WEC history combined.
Cerrone has managed to pull off 14-post fight bonuses during his career with three in a row in his last trio of fights inside the Octagon. He's currently the only fighter in the UFC to earn a bonus in each category — knockout of the night, submission of the night, fight of the night and performance of the night. In his last three fights, he's got three finishes — two by submission and one by head kick knockout.
Add to that the fact that Cerrone has finished 11 opponents in his time with the UFC/WEC and chances are this main event fight isn't making it to the judges' scorecards, much less even sniffing the fifth and final round.
Jim Miller the Submission Machine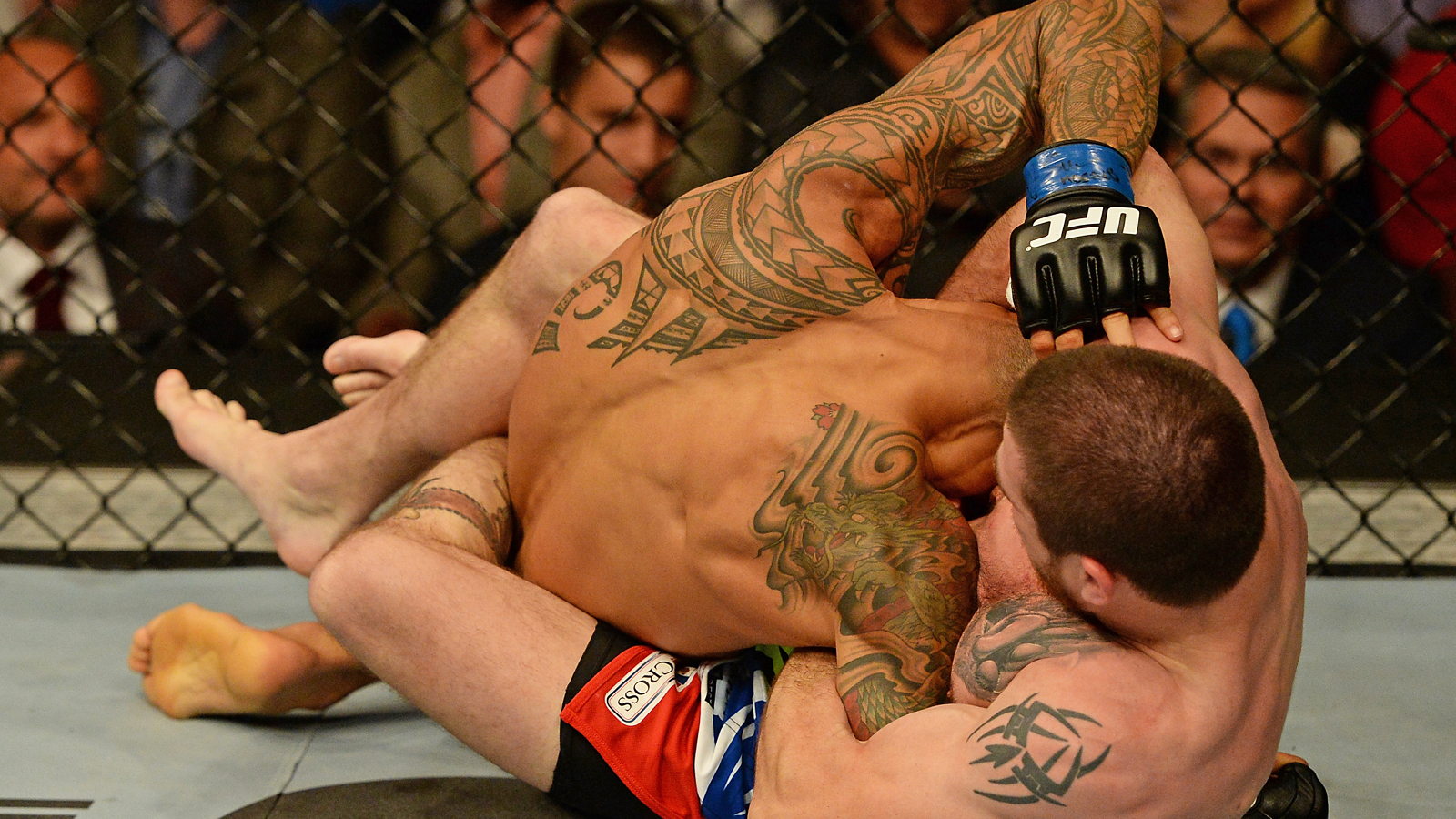 Jim Miller isn't too fond of allowing the judges to get involved in his fights because he's constantly looking for the finish, especially on the mat. As a Brazilian Jiu-Jitsu black belt, Miller has all the credentials of a great grappler, but it's his relentless nature going for submissions that make him so dangerous in the lightweight division.
Miller has attempted more submissions than any fighter in UFC history (31 attempts) and he's pulled off six submission wins, tied for the fourth most ever in the lightweight division. Miller pursues his opponents with a dogged aggressiveness that few can deal with as he charges across the Octagon and starts fishing for takedowns.
He's put 11 of 15 UFC opponents down on the mat, but this will be a real test for Miller in this fight because Cerrone exhibits some of the best takedown defense in the division. He stuffs 87.5-percent of the takedowns attempted against him so Miller is going to have to work if he wants this one on the mat. The good part for Miller is he's got endurance for days, and will likely look just as energetic in the 20th minute as he did when the fight starts.
Edson Barboza: A Knockout Just Waiting to Happen
When it comes to Muay Thai specialists currently fighting in the UFC, Edson Barboza is at the top of the list. The Brazilian lightweight may have the most deadly kicks in the entire promotion because he is devastating whether striking low or high, and each brings about maximum damage to an opponent.
He's the only fighter in UFC history to finish two different opponents via leg kicks, and Barboza also happens to be the owner of one of the sickest knockouts to ever take place inside the Octagon.
In 2012, Barboza was facing British fighter Terry Etim and after going up two rounds to none, it appeared as if the Brazilian could easily cruise to a three round decision win. That's the moment where Barboza decided to unleash a spinning wheel kick like something you'd normally only see in a Hollywood action flick, and what resulted was Etim's head being used as a piñata for his foot.
Words don't really do it justice so just watch it for yourself again and realize this can happen at any time when Barboza is involved in a fight.
Can Alex White Duplicate His Debut?
Featherweight newcomer Alex White debuted in the UFC a few months ago after stepping up on short notice for a fight against Estevan Payan in Orlando and promptly won the fight in 1:28 into the first round after bludgeoning his opponent with a barrage of strikes. It was just the latest victory in White's undefeated career where he's put away nine out of 10 opponents with a slew of knockouts and submissions to his credit.
Well, White is at it again as he once again saves the UFC's bacon by accepting another bout on short notice, this time against Lucas Martins at UFC Fight Night in Atlantic City. White seemed to excel when he was given only a couple of weeks to prepare for his UFC debut, and now just imagine how dangerous he could be with no butterflies in the stomach?
White is a powerhouse at 145-pounds and he is constantly looking to put his opponents away because at the end of the day, he's not getting paid by the hour. Plus after getting a $50,000 bonus for his first fight in the UFC, White would really like to add another paycheck for this bout with Martins so look for this newcomer to do everything in his power to kick off this show with a bang.
What's Better Than Wednesday Night MMA?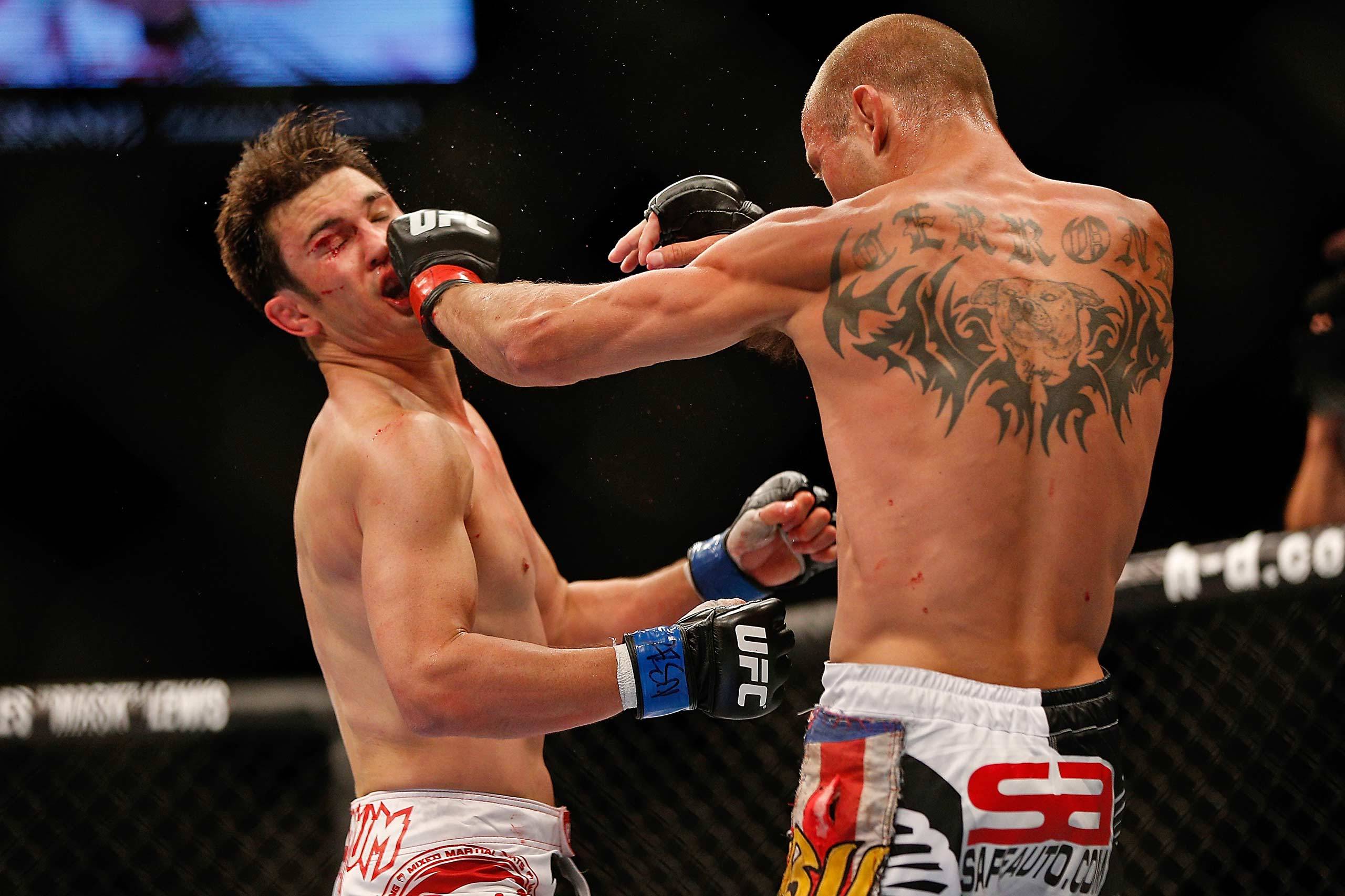 There's no denying that fight nights usually happen on Saturdays with a group of friends gathered around a big screen TV, beer cans and pizza boxes decorating the coffee table and maybe even the floor by the end of the main event. But sometimes it's nice to have a change of pace and that's what you'll get with UFC Fight Night: Cerrone vs. Miller on Wednesday from Atlantic City.
Not only is it a six-fight main card, but with all the action kicking off at 9p ET, work is over, the kids are in bed and it's time to watch some UFC fights. What could be better?
Maybe you dig shows about duck calls or even a reality series about a famous family that's famous for reasons logic cannot explain — but otherwise you know a night full of fights is a way better way to spend hump day. The work week isn't quite over, but let this UFC Fight Night card filled with six exciting bouts be the way to gear up for Thursday and Friday.
By the time Donald Cerrone and Jim Miller are finished punching each other in the face, you'll drift off to sleep and maybe wake up ready to throw down at the water cooler the next morning (although this is not recommended or suggested in any way). Spend Wednesday night with the UFC — it's the best way to start the weekend about three days early.