5 Reasons to Watch UFC 173: Barao vs. Dillashaw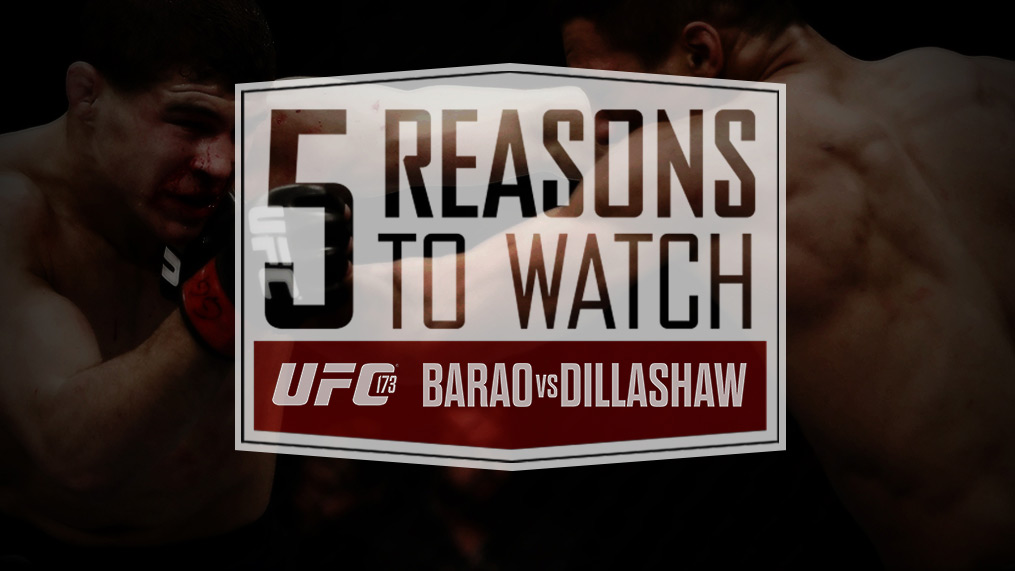 The fighter who UFC president Dana White routinely calls the best pound-for-pound in the entire sport will return to action this weekend as Renan Barao looks to make the fourth consecutive defense of his bantamweight title taking on another member from Team Alpha Male as T.J. Dillashaw looks to pull a massive upset and bring the belt back to America.
The stakes are also very high in the co-main event of the evening when the undefeated, two-time Olympian Daniel Cormier takes on Dan Henderson with the winner moving on to compete for the UFC light heavyweight title against either Jon Jones or Alexander Gustafsson.
That's not even mentioning what could be the most explosive fight of the entire night as Robbie Lawler faces Jake Ellenberger in a pivotal welterweight matchup.
If that's not enough already, here's five more reasons you should tune into watch UFC 173: Barao vs. Dillashaw this weekend.
Is Renan Barao really the best fighter in MMA?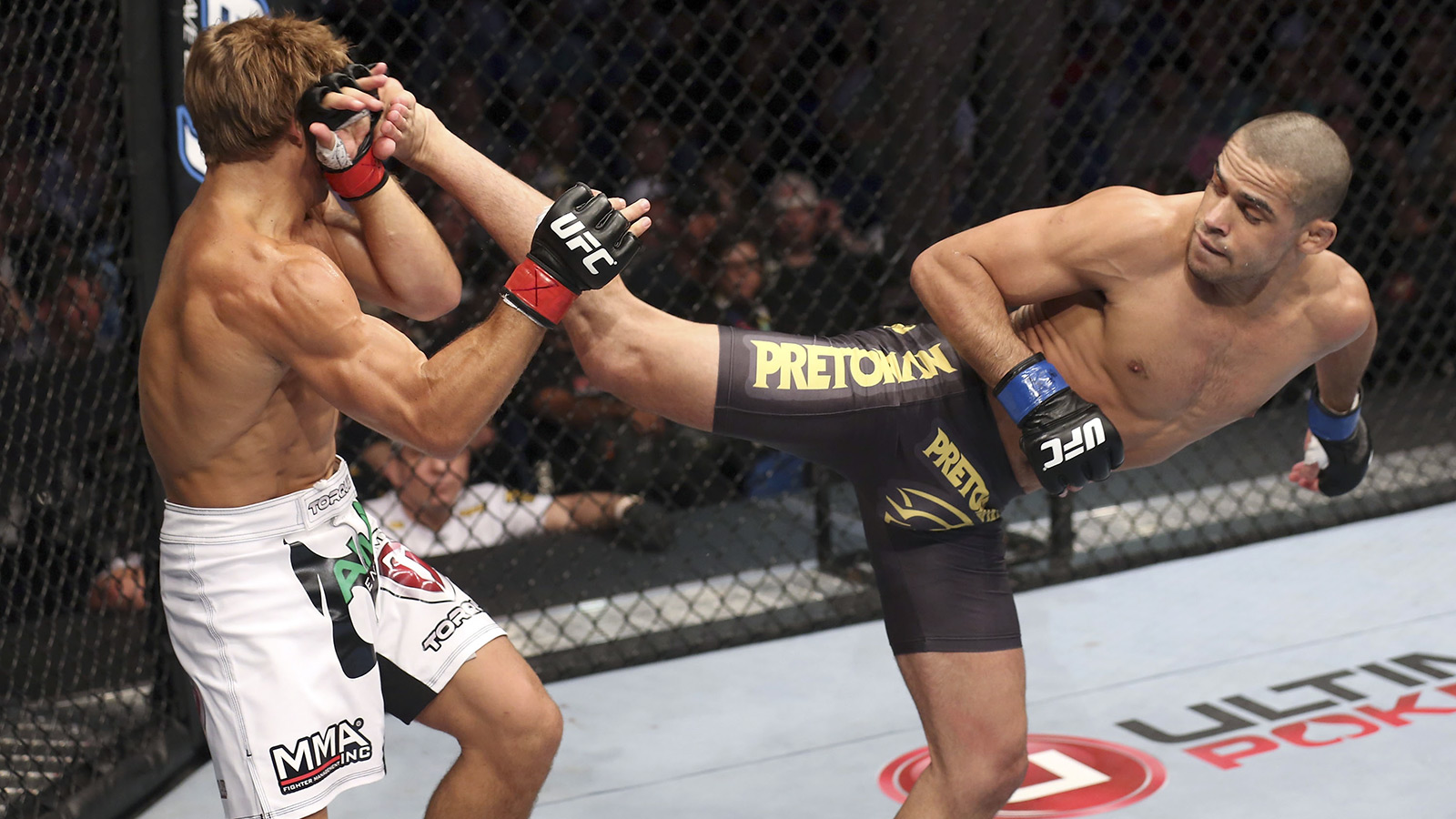 There's an argument that can absolutely be made that Renan Barao is already the top fighter in the sport considering his unreal 35 fight unbeaten streak, not to mention his perfect 9-0 record thus far in the UFC.
As he looks for his fourth consecutive title defense since capturing the bantamweight title, Barao is the perfect mix of devastating knockouts and limb-snatching submissions rolled up into one compact 135-pound fighter.
He comes into his fight against T.J. Dillashaw as an overwhelming favorite, but whenever that's the case, it means the onus is on the champion to come away with a spectacular performance. Can Barao put Dillashaw away in such a fashion that helps to solidify his spot as the best fighter in the sport?
The spotlight is on Barao and this is his chance to either shine or wilt under the pressure.
TJ Dillashaw hopes to bring Team Alpha Male a title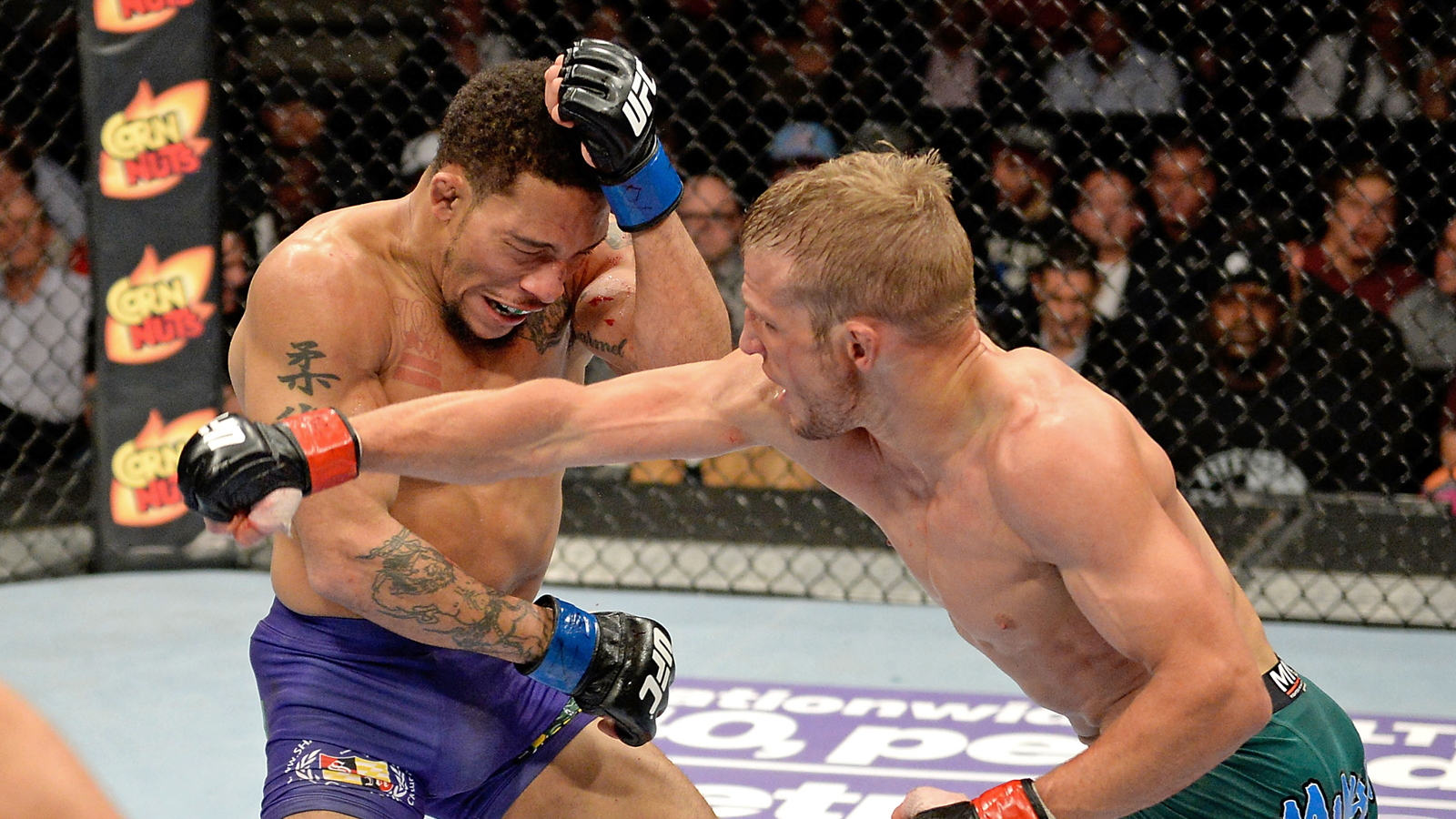 It's still a rather shocking statistic that for all the wins, top rankings and accolades the Sacramento based Team Alpha Male has amassed over the years, the one thing that continues to elude them is a UFC title.
Urijah Faber has had two chances and come up empty. Joseph Benavidez is in the same boat. Chad Mendes is currently 0-1 with his second chance coming up in August. For now, however, that leaves the weight of the world on T.J. Dillashaw's shoulders, but is he ready to carry the load?
Dillashaw was a favorite to capture The Ultimate Fighter season 14 trophy, but came away short when he fell to show winner John Dodson. Since that time, Dillashaw has gone 5-1 with his lone loss coming by way of a controversial split decision. With wrestling skills honed in college and a rapidly developing striking game, Dillashaw could prove to be the young gun coming out of the shadows ready to pull of a huge upset and bring the gold back home to Sacramento.
The next contender crowned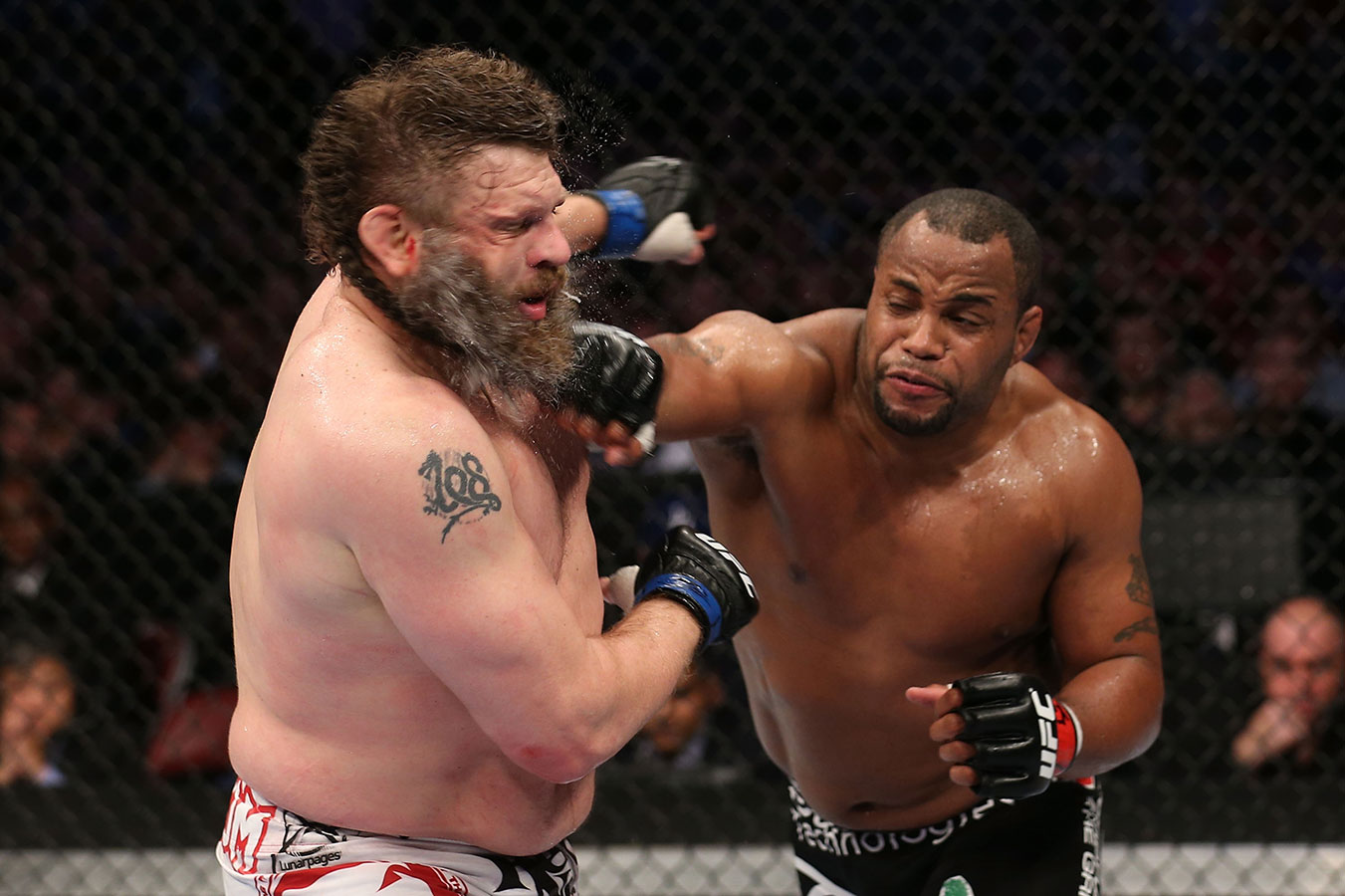 At 14-0 currently in his professional career and having never really lost a round during that time, Daniel Cormier might just be the best fighter in the world right now that still hasn't competed for a title. The two-time Olympian was cruising towards a shot at the heavyweight crown, but his close friend and teammate Cain Velasquez is currently the kind of that division and there was no chance they were going to throw down.
So Cormier dropped down to light heavyweight and his first experiment at 205 pounds went down like a smooth cup of java. Of course it didn't hurt matters much that he was actually fighting a coffee barista, but now Cormier takes a decided step up in competition facing a true legend of MMA in Dan Henderson.
With a win, Cormier will finally position himself to compete for UFC gold against the victor of the bout between Jon Jones and Alexander Gustafsson. The only problem is Henderson is standing in his way and his right hand has the ability to turn an opponent's face into a Picasso with only one punch. Henderson is also no stranger to stepping into a fight with the entire world telling him there's no way he can win.
Ask Fedor Emelianenko how well that works out.
Robbie Lawler vs. Jake Ellenberger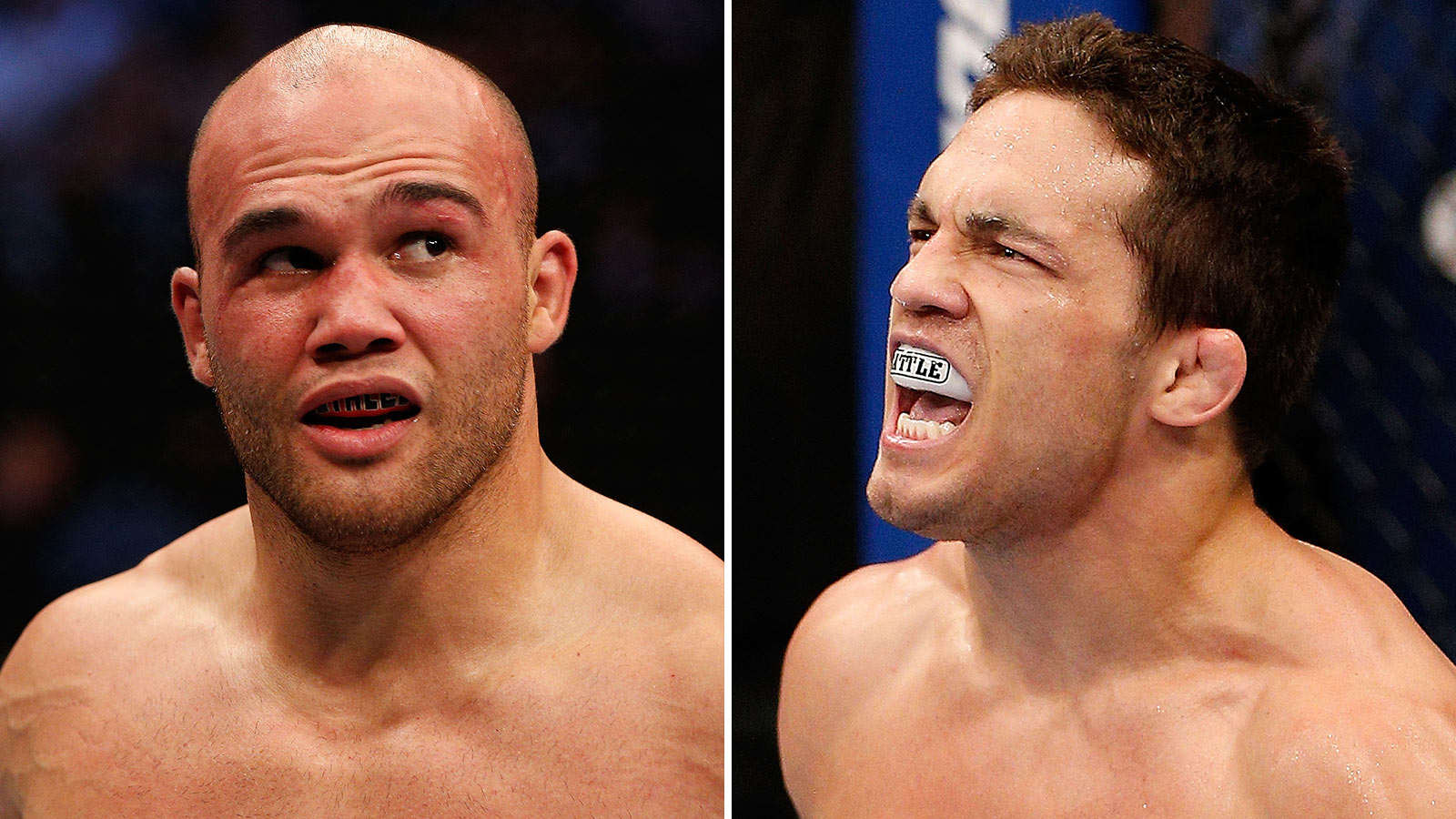 Nuff said.
Okay, you want details fine.
Lawler has 19 career finishes of his 22 wins — 18 of those have been by knockout or TKO. Ellenberger has five knockouts or TKO's in the UFC welterweight division and he's tied for the second most knockdowns in welterweight history with eight.
Since returning to the UFC in 2013, Lawler has two knockout wins, a 'Knockout of the Night' bonus and a 'Fight of the Night' bonus as well. You could also argue his bout against Rory MacDonald at UFC 167 could have easily earned 'Fight of the Night' as well, and during his career split between the UFC/Strikeforce/PRIDE and Elite XC, Lawler has a ridiculous 13 to 1 knockdown ratio.
Ellenberger has twice earned 'Knockout of the Night' honors as well as a 'Fight of the Night' for his performance against Diego Sanchez. He's knocked out or TKO'd five of eight opponents in his victories inside the Octagon.
In other words, these two guys are going to try to knock each other out so get your popcorn ready because this is gonna be fun.
The pride of The Ultimate Fighter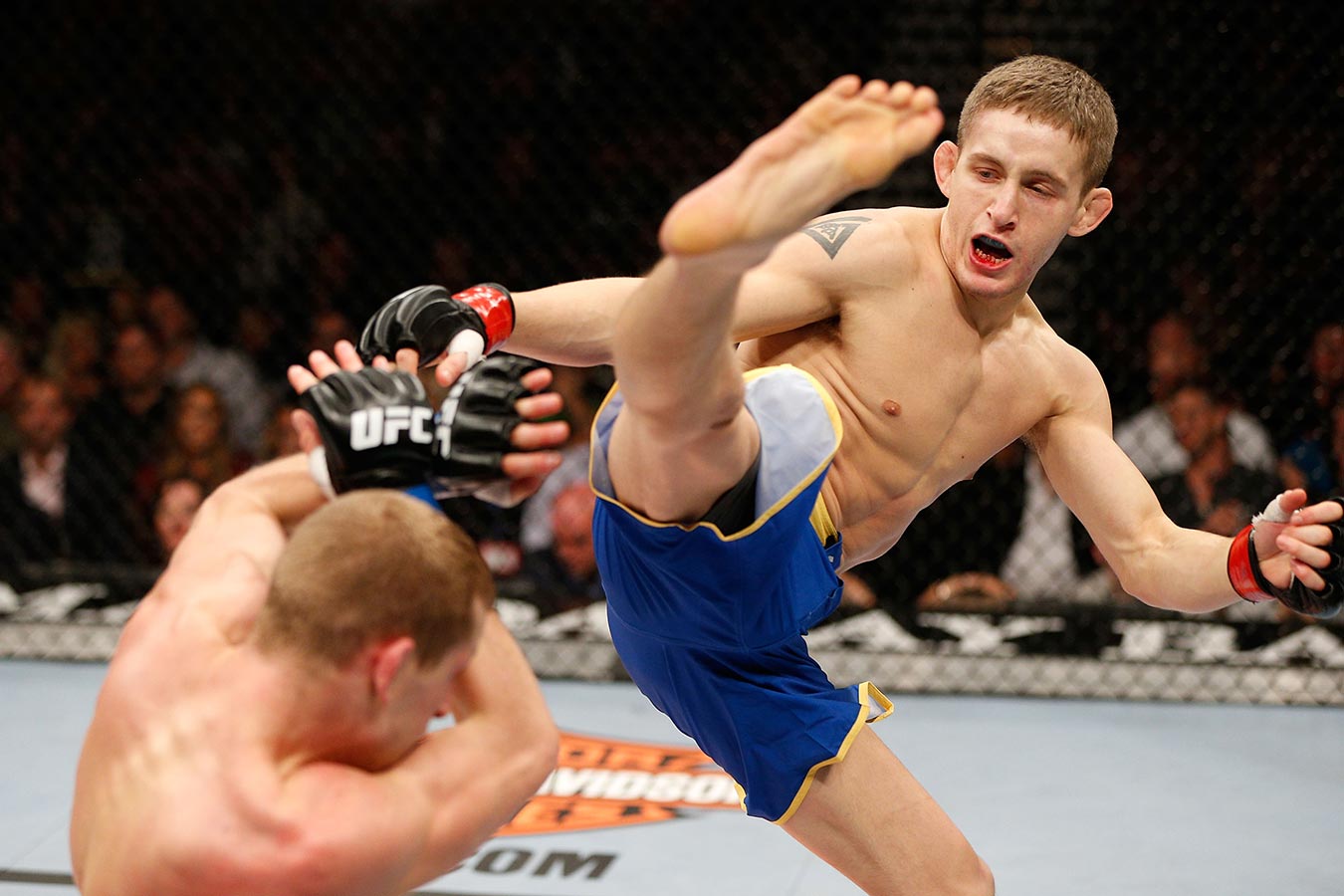 In a rare treat during the UFC 173 prelims airing live on FOX Sports 1, there are a trio of Ultimate Fighter winners competing in back-to-back-to-back fights. Now in the history of the UFC, plenty of TUF winners have fought against each other and fought on the same card, but this might be the time where a trio of winners have all been fighting in consecutive fights.
All three of them — Michael Chiesa, Tony Ferguson and Chris Holdsworth — are favored to come away victorious so this could be an even bigger night if all come away victorious.
An argument could be made that outside of season 14, which produced both John Dodson and TJ Dillashaw, that season 18 winner Chris Holdsworth could be the most talented TUF winner since the early days of The Ultimate Fighter when guys like Forrest Griffin, Rashad Evans and Michael Bisping were on the show.
Holdsworth is undefeated and he's finished every opponent he's faced in his career — including the fights on the reality show, which don't actually go on his record.
All three are also coming off of submission victories in their last fights respectively, so look for some ground wizardry and some Ultimate Fighter pride on the line this Saturday night.