5 Reasons to Watch UFC 172: Jones vs. Teixeira
After crowning a new No. 1 contender in the heavyweight division and witnessing a Canadian sweep on TUF Nations, it's time to turn our attention to Baltimore, Maryland and UFC 172, where light heavyweight champion Jon Jones will defend his title against Glover Teixeira.
But "Bones" and the Brazilian bomber aren't the only meaningful fight on the card—there's plenty of action worth tuning in for on Saturday night, and it's time to run it all down.
Here are 5 Reasons to Watch UFC 172: Jones vs. Teixeira.
Jones' Most Dangerous Test to Date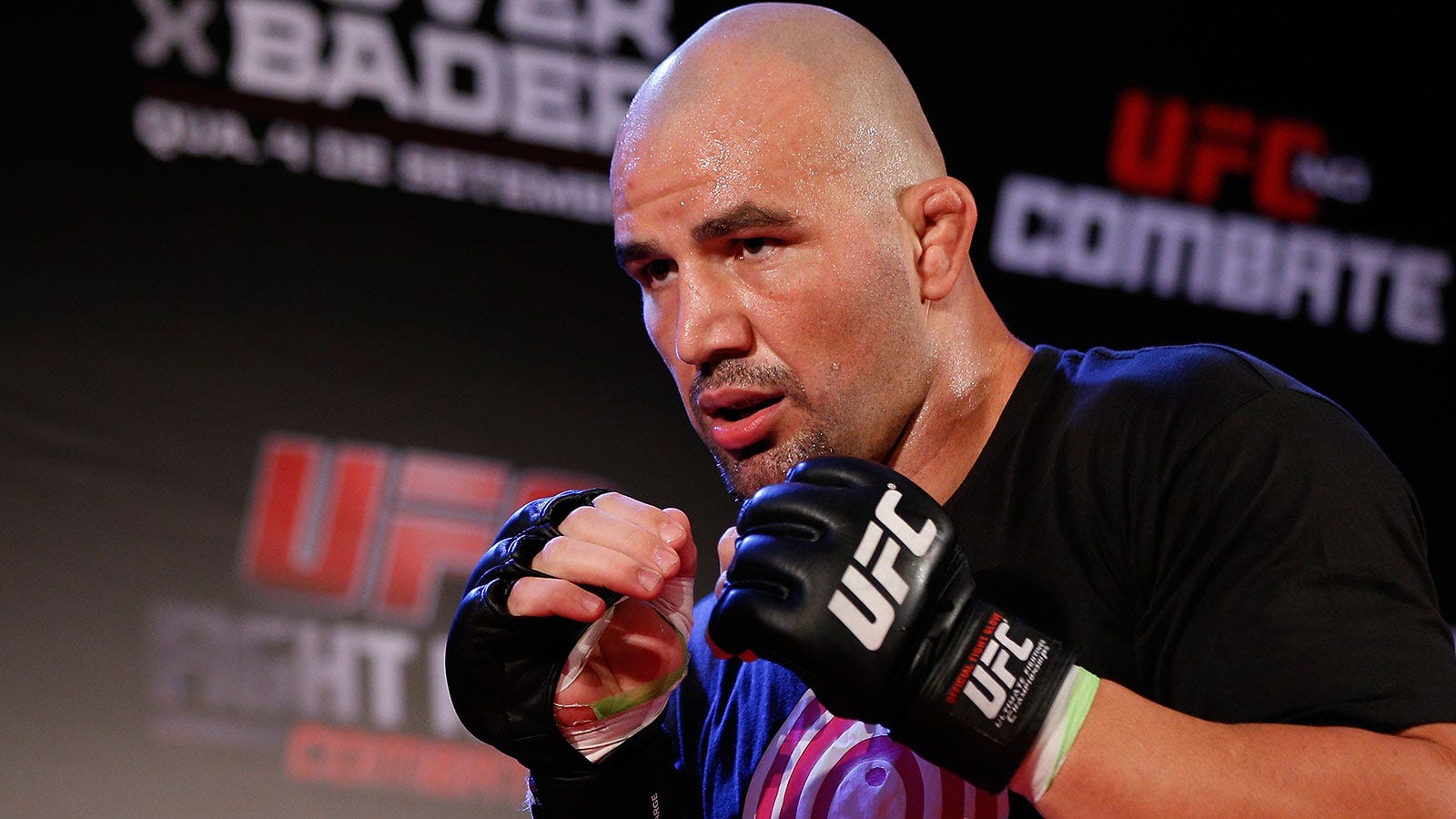 Please note: there is a difference between the most dangerous test and the most difficult test. In terms of Jones' championship reign, Teixeira profiles as the former, while Alexander Gustafsson has proven to be the latter so far.
While so much of the logic and so many of the measureable elements favor "Bones," the reason this fight is so intriguing is because Teixeira has the kind of crazy power that shifts momentum on a dime or ends a fight in a flash. All it takes is one big hook for things to get tense for Team Jones, and the fact that the Brazilian challenger is willing to stand in the pocket and take his opponent's best in order to land one of his own sends the intrigue through the roof.
Jones' dominance to date is unparalleled — he's never really been beaten and handily dispatched a ton of quality opponents, which leads to the next test before him never seeming that great. But they are always and somehow the champion finds a way to adjust and achieve victory.
Teixeira presents a problem he hasn't had to deal with yet (gnarly power), so watching to see if Jones can work around it and earn his 20th career win is worth the price of pay-per-view on its own.
Mr. Wonderful Looks to Make a Statement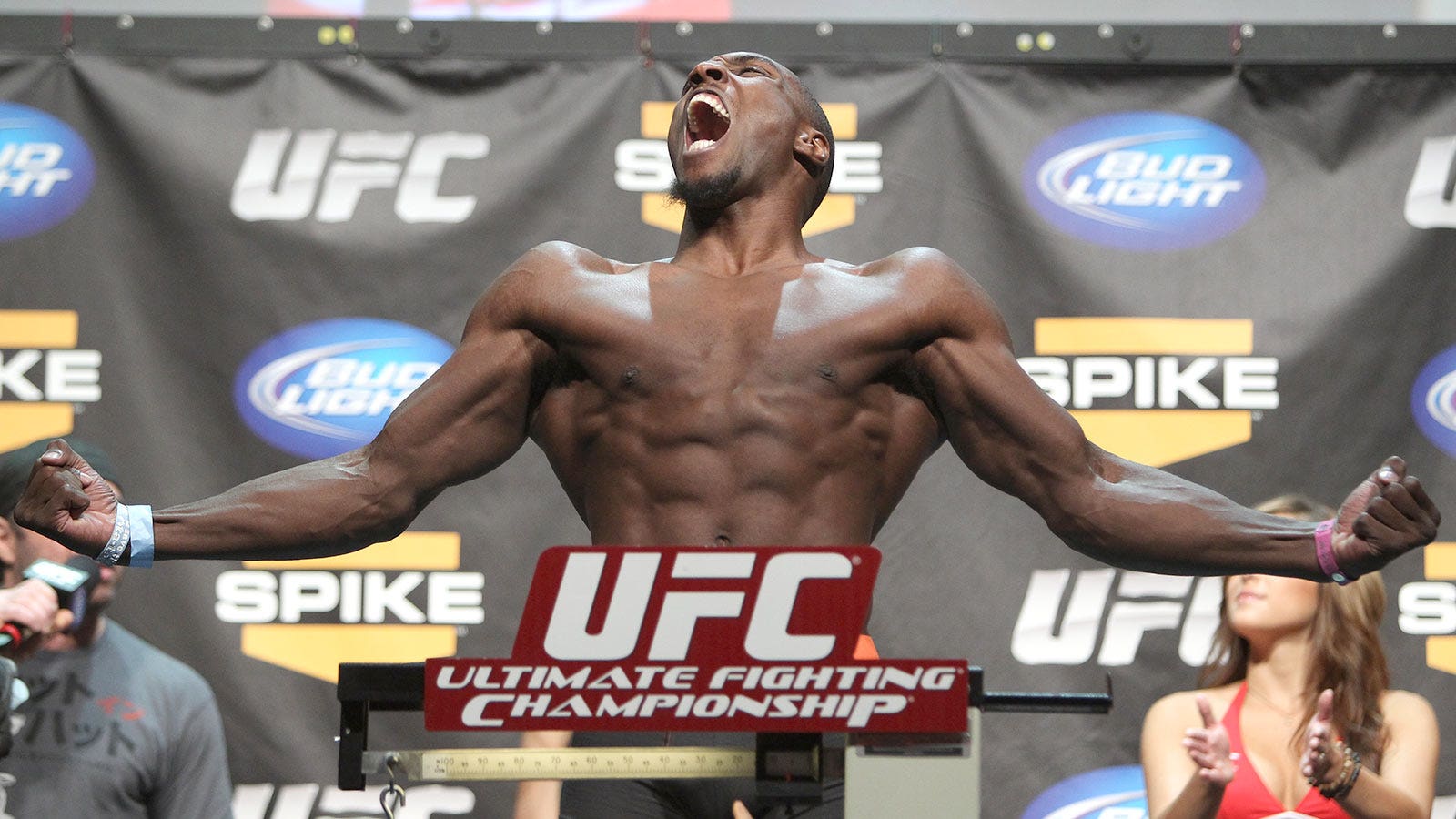 When the boss publicly challenges your desire to be the best in the sport, chances are the next time you're under the spotlight, you're looking to show beyond a shadow of a doubt that (a) the boss is nuts and (b) being the best in the sport is a real possibility.
Last week, Dana White leveled that shot at Phil Davis, suggesting that the four-time All-American wrestler from Penn State was content to be a Top 5 talent, but not necessarily dying to prove he's the top dog in the light heavyweight division.
Davis laughed off the comments, declaring that he's "going to break apart anybody (the UFC puts in front of him," starting with the returning Anthony "Rumble" Johnson on Saturday night.
The potential is there for that exact scenario to play out and if Davis was somehow lacking motivation heading into his co-main event assignment in Baltimore, he isn't any more and there is a very good chance he proves that inside the Octagon on Saturday.
Return of Rumble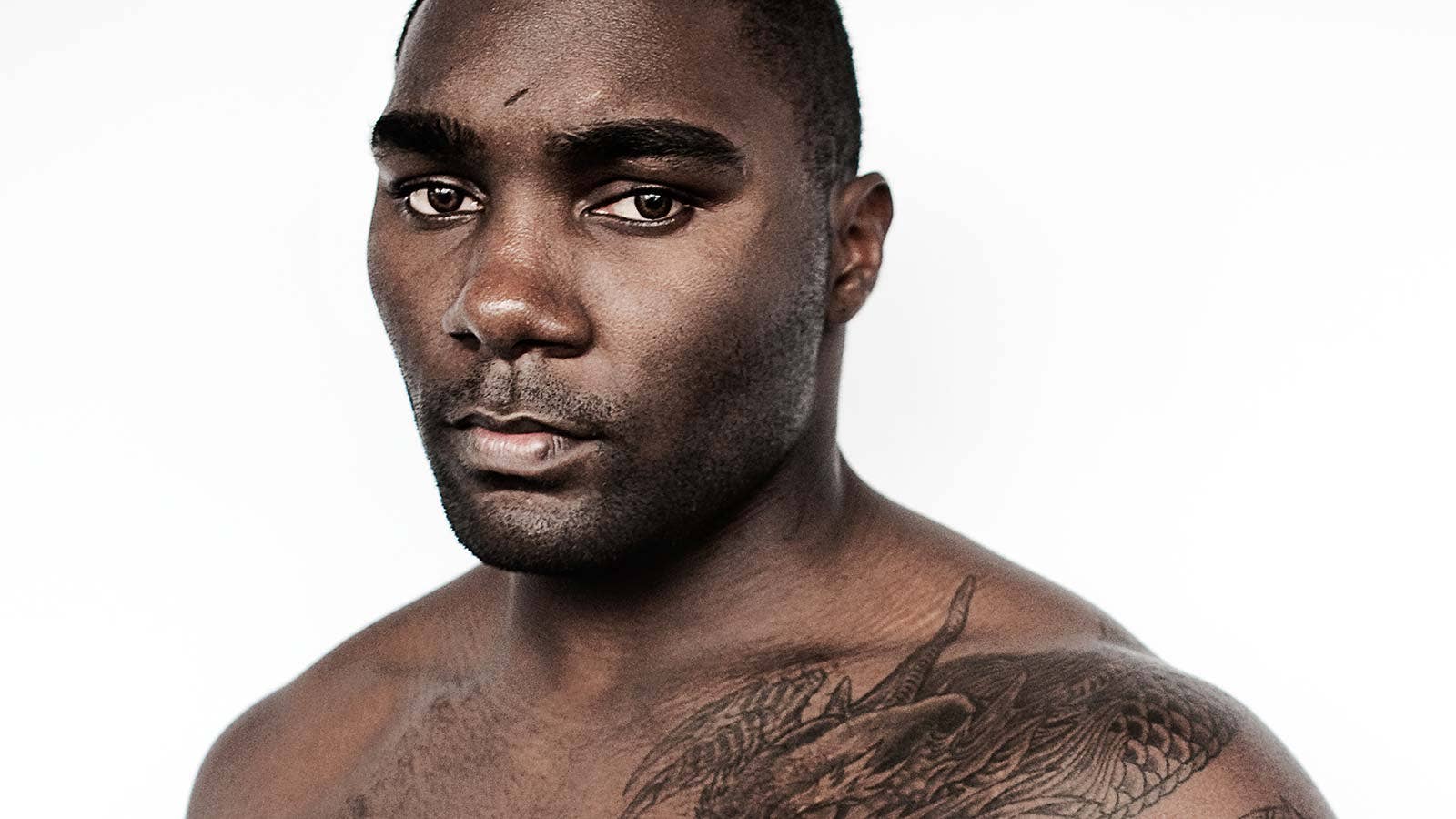 Anthony Johnson's departure for the UFC following his weight-cutting issues in Brazil was public, heated, and perfectly justified. After years of dropping serious pounds before stepping on the scale, "Rumble" moved up and still missed the mark, and paid with his place on the UFC roster.
Two years and change later, he's found his comfort zone, fighting at light heavyweight and riding a six-fight winning streak heading into his UFC return.
And he's an immediate threat in the 205-pound ranks.
Part of what made Johnson's struggles at welterweight (he used to fight at welterweight—that's 35-pound below where he's fighting now!) so frustrating was that he always had the raw skills and athletic base to a dominant force.
Now that "Rumble" has accepted that he's a light heavyweight, he's started to realize some of his potential and a win over Phil Davis at UFC 172 would bring him even closer, not to mention putting him into title contention.
Remember Luke Rockhold?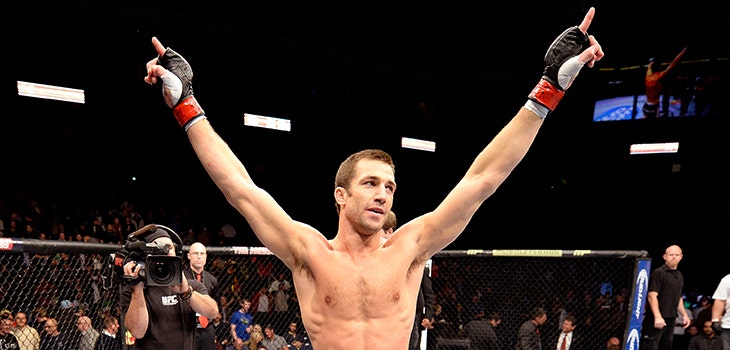 It feels like Luke Rockhold has been shuffled to the background in the middleweight division as of late, overlooked as former light heavyweights climb the rankings, top contenders bow out of title fights to deal with medical issues, and fellow Strikeforce alums earn big wins over hated Brits.
But here's the thing: Rockhold looked better than ever last time out, blasting Costas Philippou with a pair of thunderous kicks to the body to end their fight halfway through the opening round.
The former Strikeforce champion has already earned victories over Tim Kennedy and Ronaldo "Jacare" Souze during their time under that banner, and quietly sits at No. 5 in the divisional rankings.
Saturday's match-up with Tim Boetsch is a somewhat curious one, simply because many believe "The Barbanian" was gifted a decision last time out against C.B. Dollaway and isn't on the same level as Rockhold and the rest of the elite contenders in the middleweight ranks.
But that, combined with being passed over a little in divisional discussions, ups the importance for the American Kickboxing Academy product this weekend, so don't be surprised if Rockhold comes out and delivers a "Remember me?" type performance.
Featherweights in Focus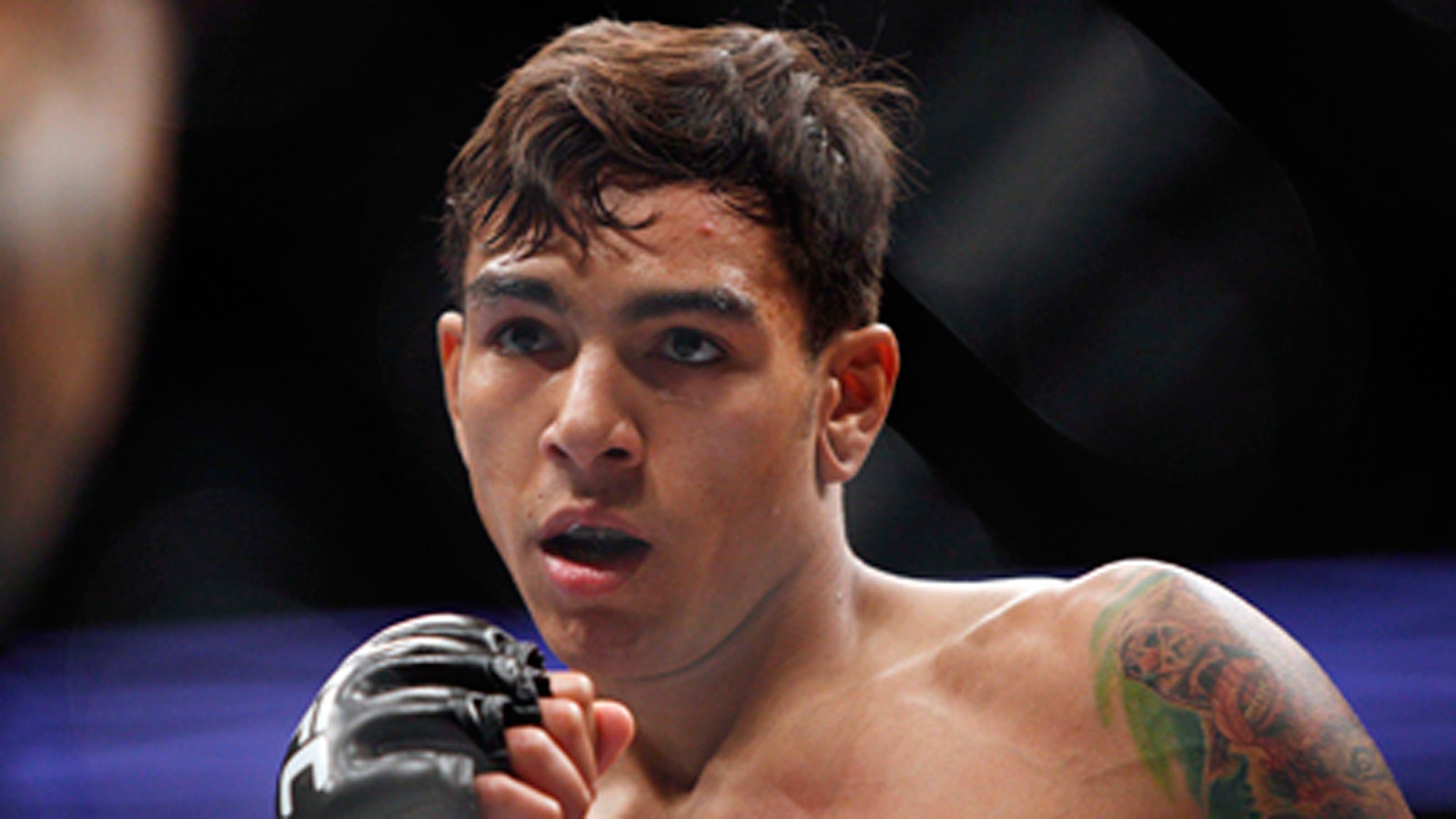 The UFC deserve a high five for kicking off this weekend's event with a battle between up-and-coming featherweights Max Holloway and Andre Fili.
These are the exact type of match-ups between emerging talents that the organization needs to spotlight because a year from now, one of these two has the potential to be a contender in the 145-pound ranks.
Even though he's only 22, this will already be Holloway's seventh UFC appearance. He's 4-2 thus far, with losses to Dennis Bermudez and Conor McGregor, the former being a legit contender, the latter being the most hyped prospect in the UFC. That's not a bad track record for a 22-year-old at this point.
And Fili might have even more upside than his Hawaiian counterpart.
The holder of a piano key belt in Joe Jitsu, the 24-year-old is the resident oddball of Team Alpha Male, breaking from the "compact, chiseled wrestler" standard of the Sacramento-based team, but showing potential to climb to the elite ranks alongside his teammates. He dominated Jeremy Larsen in his UFC debut on short notice, and now he gets a full camp to prepare for his sophomore appearance.
This is a sleeper Fight of the Night candidate and a bout that should not be missed on Saturday.