5 Reasons to Watch UFC 171: Hendricks vs. Lawler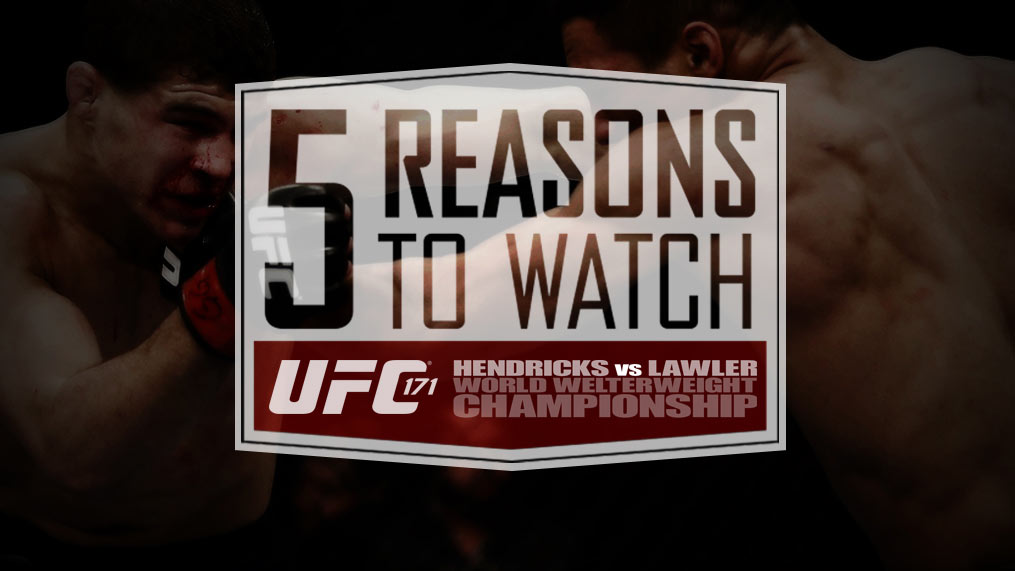 Independent of anything else, there are plenty of reasons to get excited about UFC 171, which hits the American Airlines Center in Dallas this weekend.
When you look at it from the vantage point of being the card that follows a pair of solid, but not really gripping events on Fight Pass, it would be completely understandable if you were dancing in your living room (or wherever you're reading this) right now.
This weekend's fight card in Dallas will help establish the pecking order in the welterweight division and crown a new champion in the 170-pound ranks for the first time since Georges St-Pierre dispatched Matt Serra at UFC 83.
Add in an intriguing lightweight matchup and what should be a fun fireworks show between Ovince St. Preux and Nikita Krylov and this becomes a clear must-watch event for fight fans.
Still not sold? Keep reading—here are 5 Reasons to Watch UFC 171.
Angry Johny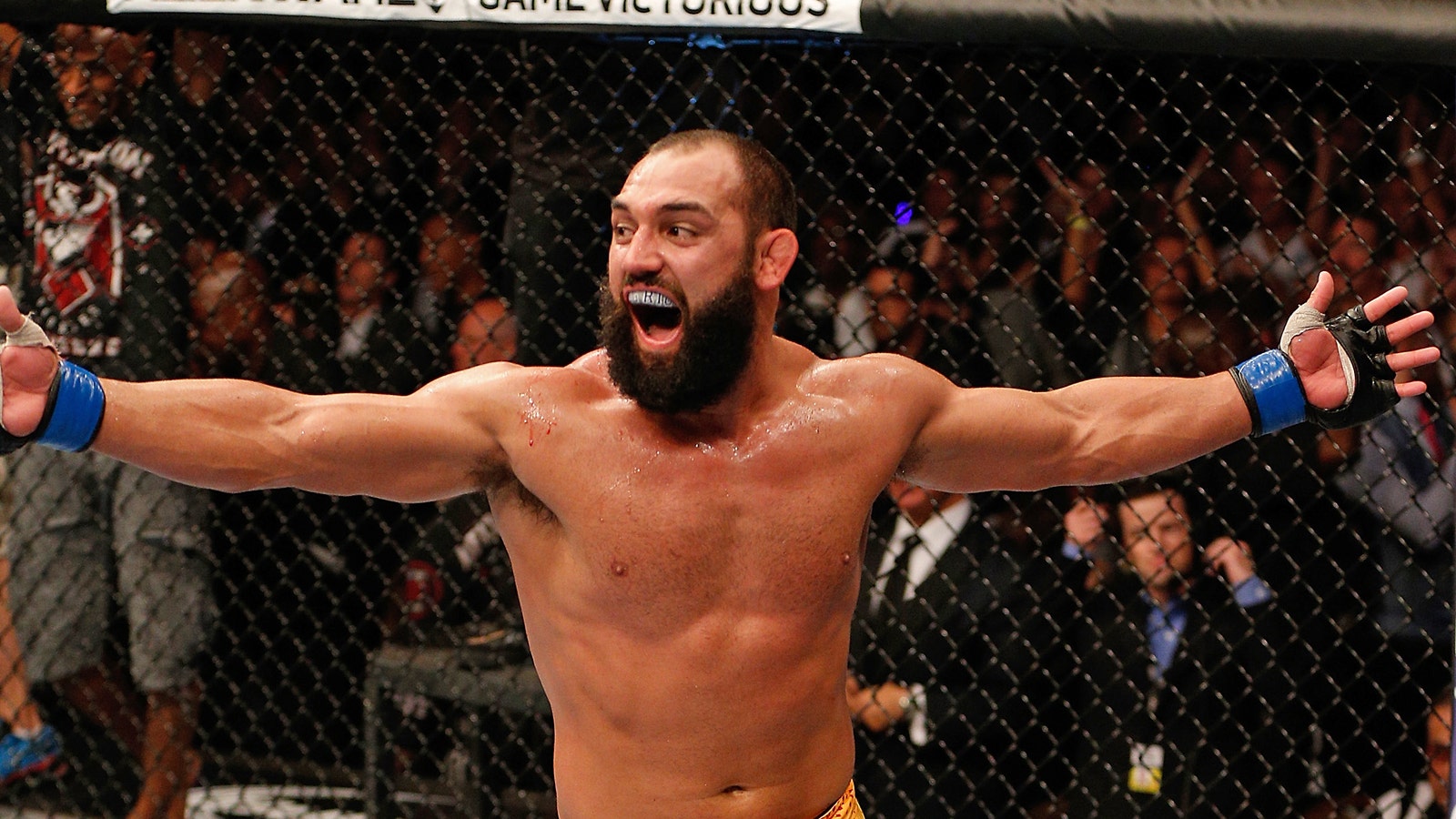 If you don't think Johny Hendricks is going to be fired up when he hits the Octagon on Saturday night, you're sadly mistaken. Think about his path to this matchup with Robbie Lawler:
He starches Jon Fitch in 12 seconds, grinds out a split decision win over Josh Koscheck and ices Martin Kampmann in a Fitch II: Electric Boogaloo-type performance to earn his fifth consecutive victory. Nick Diaz comes back from suspension—and a loss—to challenge for the title, and Hendricks gets Carlos Condit in the interim.
After he beats Condit in a tremendously entertaining fight, he finally gets his title fight with GSP… and loses a decision that ranges from questionable to corrupt, depending on who you ask.
Instead of winning the title from the greatest champion in the division's history and pushing his winning streak to seven, Hendricks now gets a second chance at gold coming off a hard-to-swallow setback in his own backyard against a dangerous veteran in the midst of a Cinderella run.
The bearded southpaw is going to be throwing smoke and looking to make a serious statement from the word "Go!" on Saturday night, and that should have you very, very excited.
Ruthless Resurgence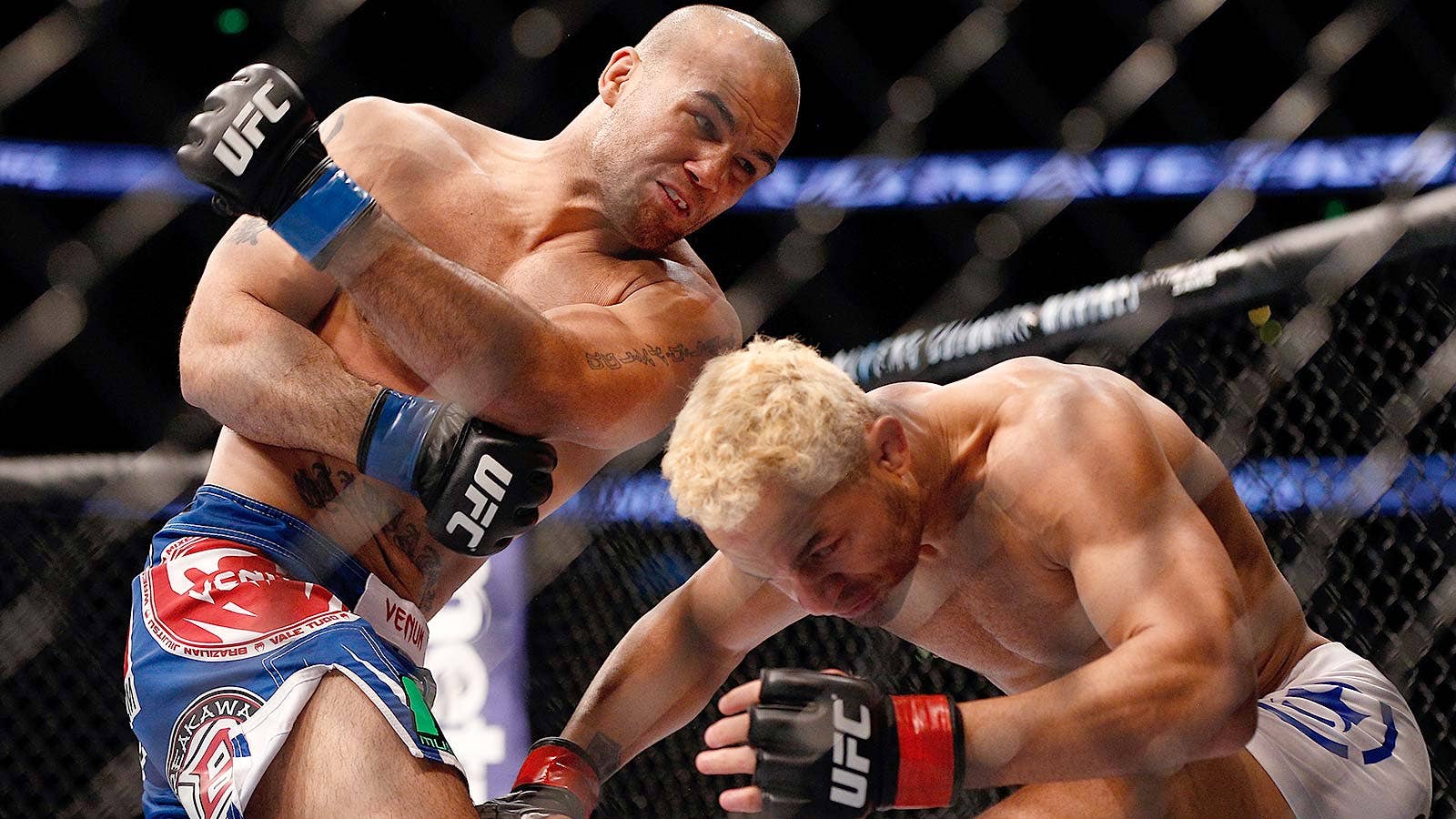 There have been a lot of cool stories in the UFC over the last year, but Robbie Lawler's resurgence might be the best one going.
Way back when, he was viewed as the continuation of the dominance produced by the Miletich Fighting Systems team in Bettendorf, Iowa—the brash, powerful young slugger that would follow his teammates to championship gold in the Octagon. But it never came to pass, and he looked to be settled into a "veteran name" role during his time in Strikeforce. When he returned to the UFC, no one had any real expectations.
Three fights later, the still-only-31-years-old Lawler is on the cusp of claiming the welterweight title, riding a three-fight winning streak that includes two savage finishes and a win over the latest young talent to carry the "Next One" label, Rory MacDonald.
From being the guy that could barely stay awake at Strikeforce press conferences to the brink of fulfilling his destiny a decade later than expected, finding out how the final chapter of Lawler's resurgence plays out is something no fight fan should miss.
Carlos Condit is Fighting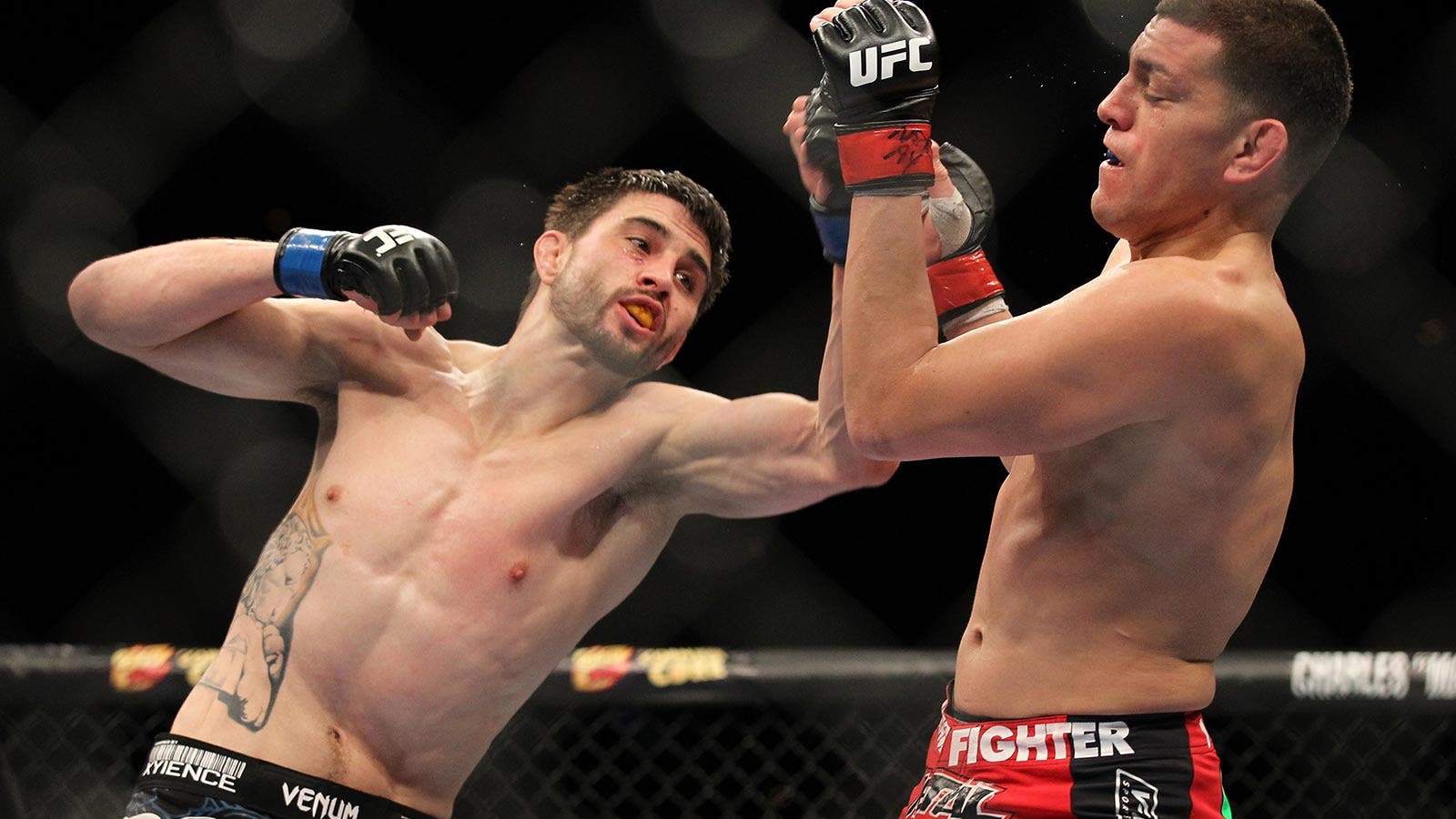 Nothing more really needs to be said, but just in case this is your introduction to the welterweight contender from Albuquerque, New Mexico, a little background:
Condit is one of the most consistently exciting fighters in the entire sport, boasting a 29-7 record overall (6-3 UFC) with 27 of those wins coming by way of stoppage. Over his last seven appearances, the 29-year-old Condit has earned six post-fight bonuses, including three consecutive Fight of the Night awards.
Oh—and his nickname is "The Natural Born Killer" and it's one of the most fitting monikers in the sport.
Given that a victory could earn him a shot at the new champion, expect Condit to be firing on all cylinders from the outset. Then again, he'd do that if this were the first fight on a show at a banquet hall in the middle of nowhere too.
Carlos Condit is fighting. That should be reason enough to tune in.
Potential Coming Out Party for Myles Jury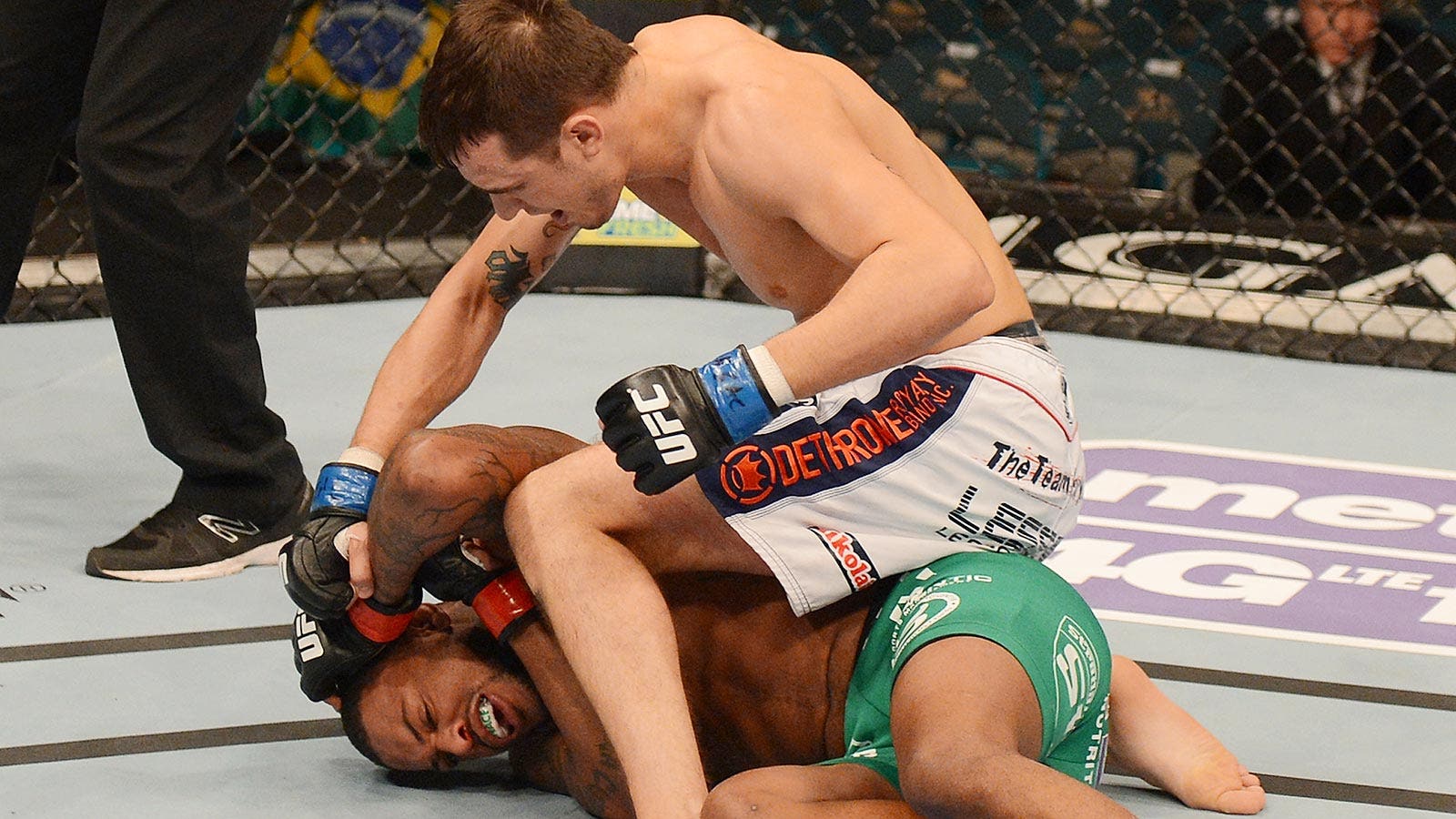 For some reason, no one seems to be talking about Myles Jury as a contender in the lightweight division, but that could change after Saturday.
Despite an unbeaten record (13-0, 3-0 UFC) that includes a win over Top 10-ranked Michael Johnson, the former two-time TUF contestant is still flying significantly below the radar. This weekend, however, the San Diego native has a banner opportunity to change that, stepping into the Octagon with perennial crowd favorite—and Fight of the Night contender—Diego Sanchez in a bout that could serve as the 25-year-old Jury's coming out party.
While Sanchez is obviously the bigger name of the two, you could make a case for "The Dream" having won just one of his last seven appearances. As it stands, he's 3-4 over that stretch, which dates back to the night B.J. Penn took his soul at UFC 107.
If "The Fury" can keep his undefeated run intact and pair with Sanchez to deliver the kind of performance just about everyone has when placed opposite the indefatigable Ultimate Fighter Season 1 winner, Jury's days as an unknown up-and-comer in the deep lightweight ranks could be over.
One Scary Welterweight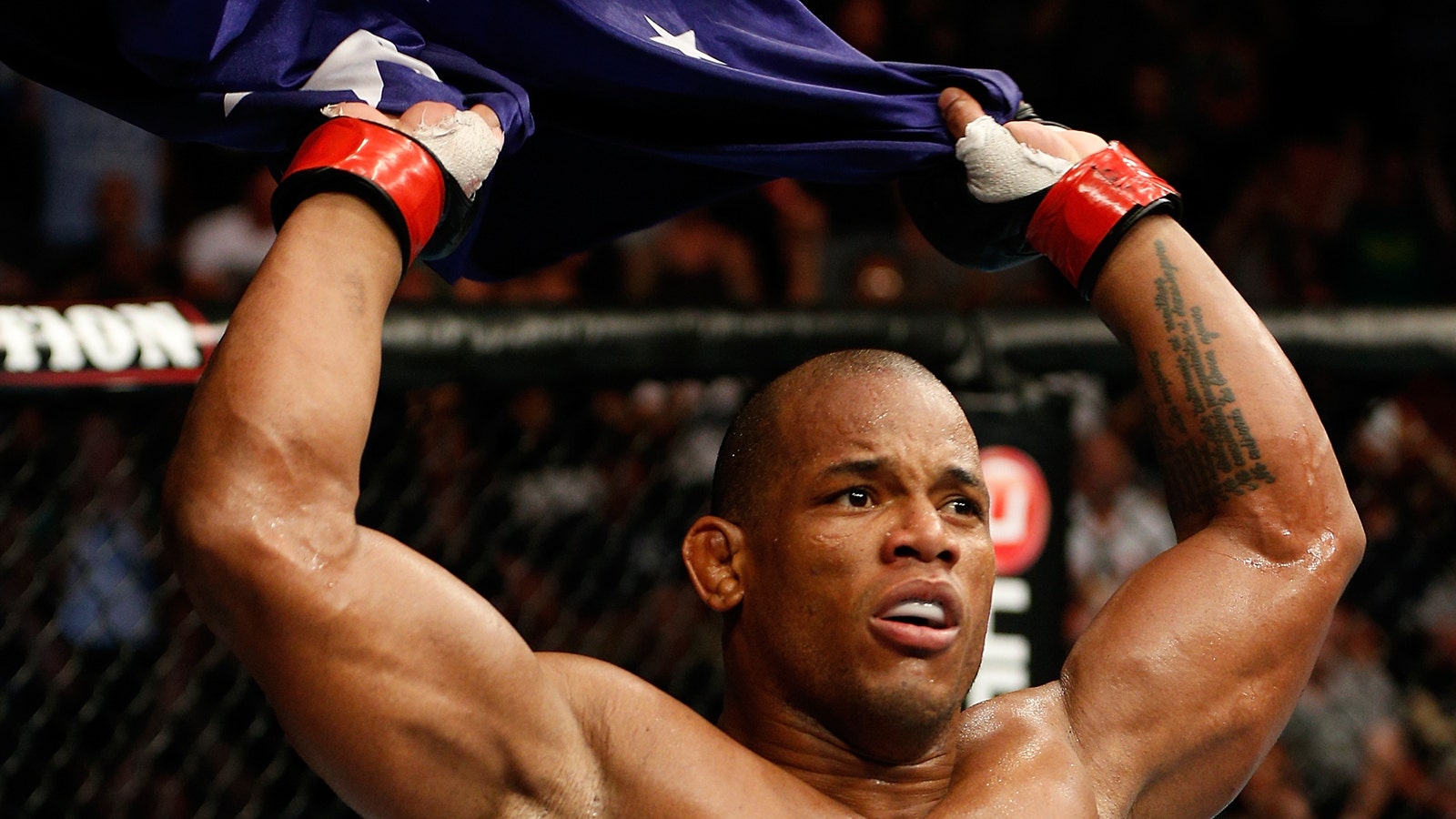 On a night brimming with welterweight talent, Hector Lombard might be the scariest of the bunch.
A feared man when he was fighting in the 185-pound ranks, the stocky former Cuban Olympian has dynamite in his fists and showed just how dangerous he can be in his welterweight debut last October when he knocked out Nate Marquart in under two minutes.
In fact, the time of the finish doesn't do the performance justice, as "Lightning" spent the first 70 seconds of the contest stalking the former Strikeforce champion. Less than a minute later, the fight was over, Lombard hurting Marquardt with an overhand right before chasing him down and finishing him with a left uppercut. Marquardt was in full "get me the (bleep) out of here" mode, and Lombard tracked him down and ended it in brutal fashion.
Saturday, the 36-year-old contender faces off with Jake Shields, a suffocating grappler that is capable of rendering exciting strikers powerless with his grinding style. But Lombard's judo background could help him maintain space and force Shields to strike, which would be a bad thing for Shields, and a good thing for fans of violent knockouts.
Just the potential of another savage finish from the American Top Team standout makes this fight worth watching.