2013 Fighter of the Year: Demetrious Johnson
It's a rare feat in this day and age for any UFC champion to compete three times in one year much less deal with an injury layoff and still manage to get a trio of fights in, but that's exactly what Demetrious Johnson managed to do while defining himself as one of the best fighters in the sport during 2013.
The UFC's only ever flyweight champion started off his year with one of the best fights in 2013 as he went to war with top contender John Dodson over the course of five rounds. Johnson endured an early knockdown to come back late and dole out a heaping course of punishment to get the decision win in his toughest fight to date in the weight class.
Johnson then had to sit out for several weeks after suffering an injury leading up to a bout in April, but returned at full strength just a few months later to finish John Moraga with an armbar in the waning moments of the fifth and final round.
Two finishes and one decision against one of the top fighters in my weight class, I would have to say (2013) was my best yet.
The real capper for Johnson came in December when he made his third title defense, this time against the man he beat to win the belt in the first place. Joseph Benavidez fell to Johnson by split decision in their first fight, but following that loss he became a machine, putting away opponents in devastating fashion. Going into the fight, Benavidez was a very popular pick, but Johnson had other ideas.
At just over two minutes into the first round, Johnson connected with a punch, flush to Benavidez's jaw and the top rated flyweight contender dropped to the mat, completely unconscious. Johnson shocked an entire arena that night with a single punch while also putting a cherry on top of his already impressive 2013.
"Yeah I would say so," Johnson told FOX Sports when asked if 2013 was his best year yet. "Two finishes and one decision against one of the top fighters in my weight class, I would have to say (2013) was my best yet. It's been a fantastic year in 2013. I'm going to keep on training to put on great performances for the UFC and I'm looking forward to a great 2014."
Johnson is a star on the rise and certainly deserves a ton of accolades for an extremely impressive 2013.
Honorable mentions:
Chris Weidman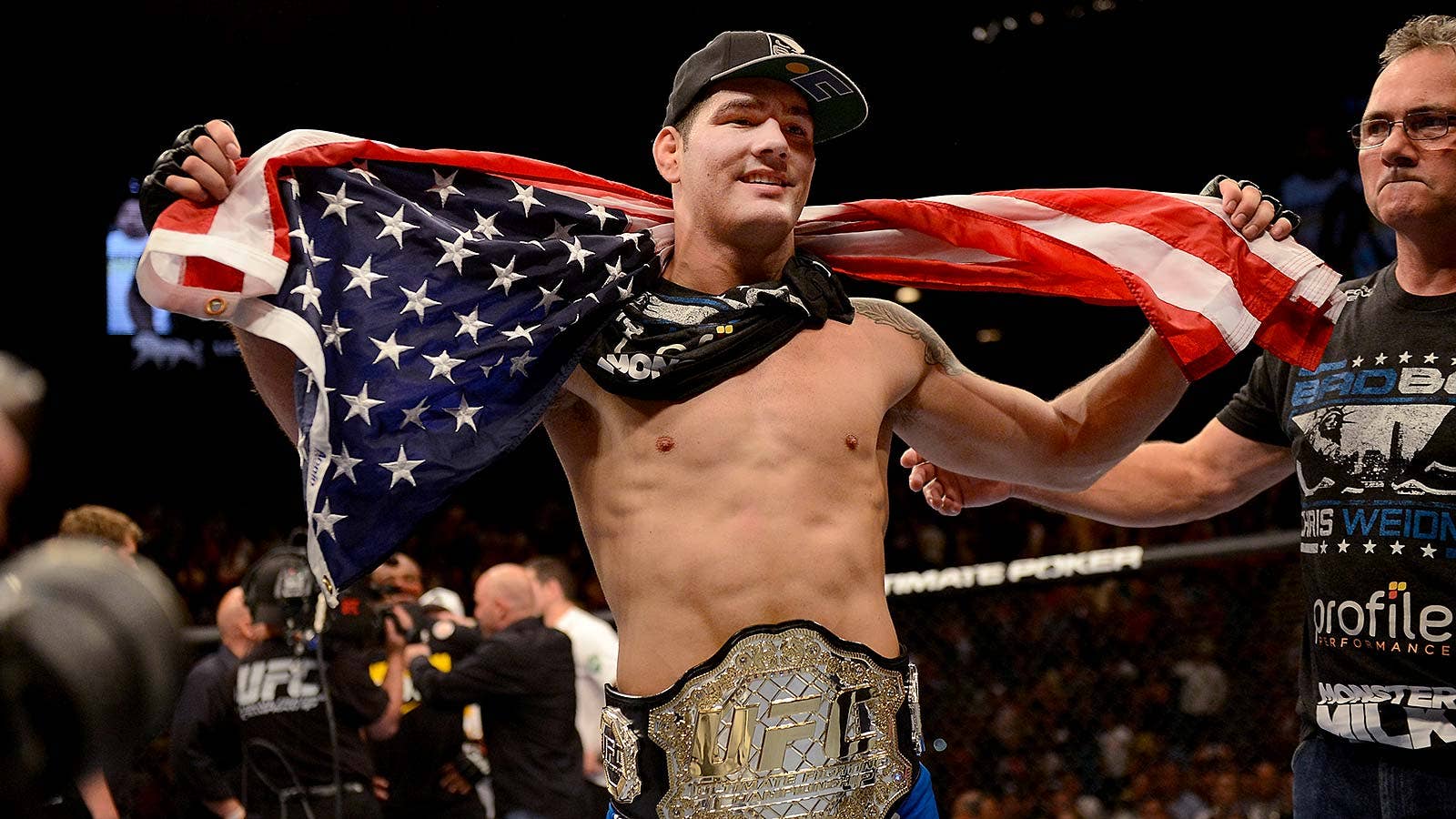 Two wins over the greatest of all-time solidifies Weidman's standing in history, much less what he accomplished in 2013 alone. Weidman knocked out Silva in July becoming the first fighter in the UFC to ever beat the Brazilian legend. He then returned at UFC 168 and dominated Silva for another five minutes before a bizarre ending stopped the fight in the second round. Silva launched a leg kick, which Weidman blocked perfectly. Sadly, Silva's shin snapped like a twig when connecting with Weidman's knee and the fight was stopped due to injury. Weidman's counter to stop Silva's offense doesn't take away how special it was to get two wins over Silva in 2013, but it will manage to slightly mar an otherwise flawless performance. Still, Weidman's year was one of the most memorable in history.
Vitor Belfort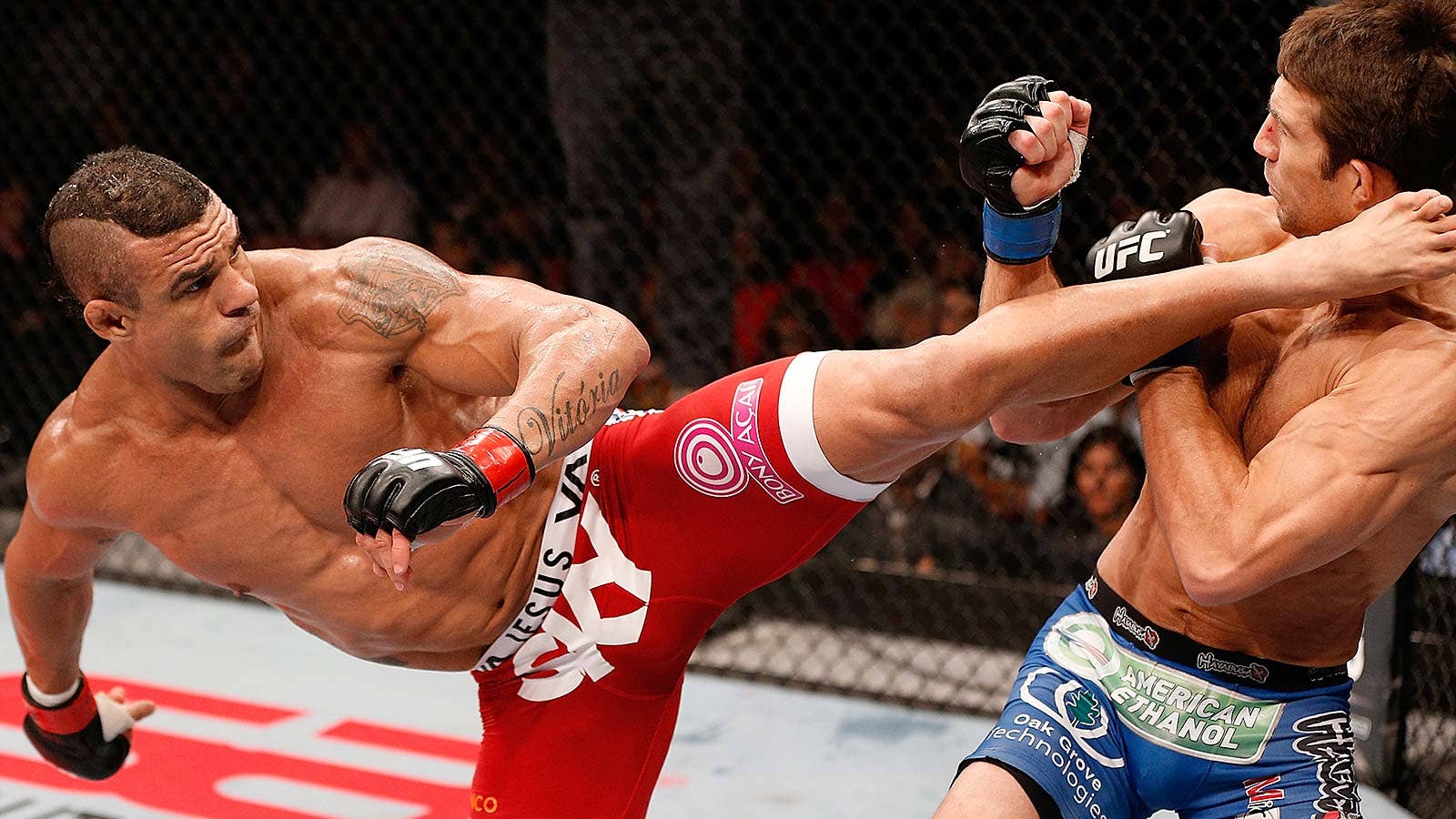 Vitor Belfort was a machine in 2013. He knocked out Michael Bisping by head kick to start the year. He followed that up with a spinning head kick knockout to finish off former Strikeforce champion Luke Rockhold. Belfort then capped off his year by knocking out Dan Henderson, who through nearly 40 professional fights had never been finished with strikes. Belfort is now getting ready to challenge for the UFC middleweight title in 2014 if that leaves any question about how good he was this past year.
Travis Browne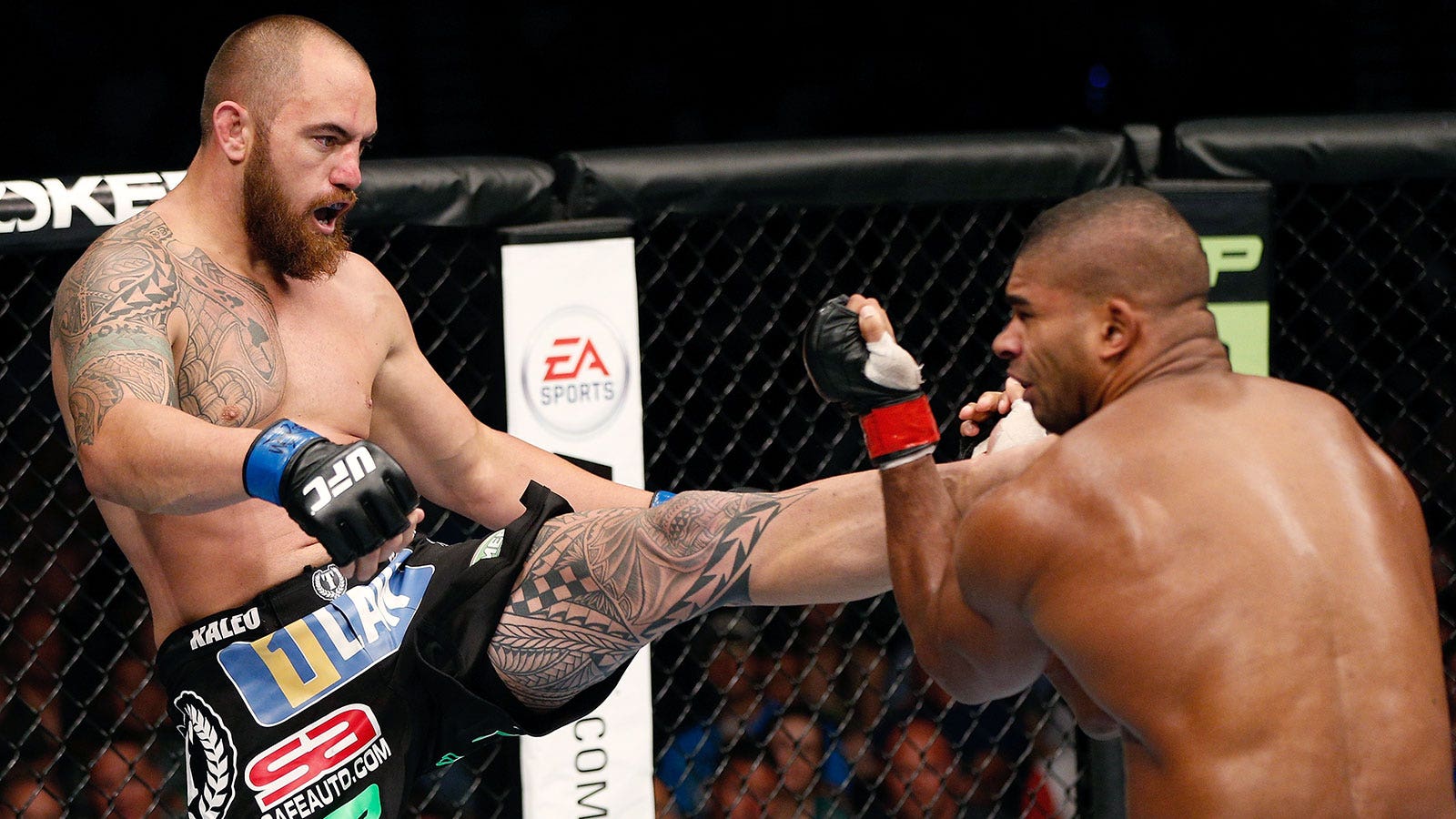 Travis Browne spent just over six minutes inside the UFC Octagon in 2013, but somehow managed to get three fights in during that brief timespan. He knocked out former title contender Gabriel Gonzaga with strikes before pulling off one of the best comebacks of the year when he knocked out Alistair Overeem in August. Browne only got better from there when he finished off former UFC champion Josh Barnett with a series of vicious elbow strikes at exactly one minute into the first round. To solidify Browne's standing as one of the best of the year — he was also awarded 'Knockout of the Night' for all three fights he had in 2013.