UFC'€™s Lorenz Larkin paints his toenails red and black before fights
The pound-for-pound most stylish toes in the UFC? Has to be Lorenz Larkin.
The middleweight slugger came to UFC Fight Night media day Monday afternoon rocking black and red polish on his toenails. Larkin said he started getting his toenails painted – a la Chuck Liddell – six fights into his MMA career. He was getting a pedicure (because fighters' toes are pretty gnarly) and figured he'd give it a shot.
"The girl was like, 'You want color?'" Larkin told FOX Sports. "I was like, 'Yeah, why not?' I think I got caught up in the ambience of things.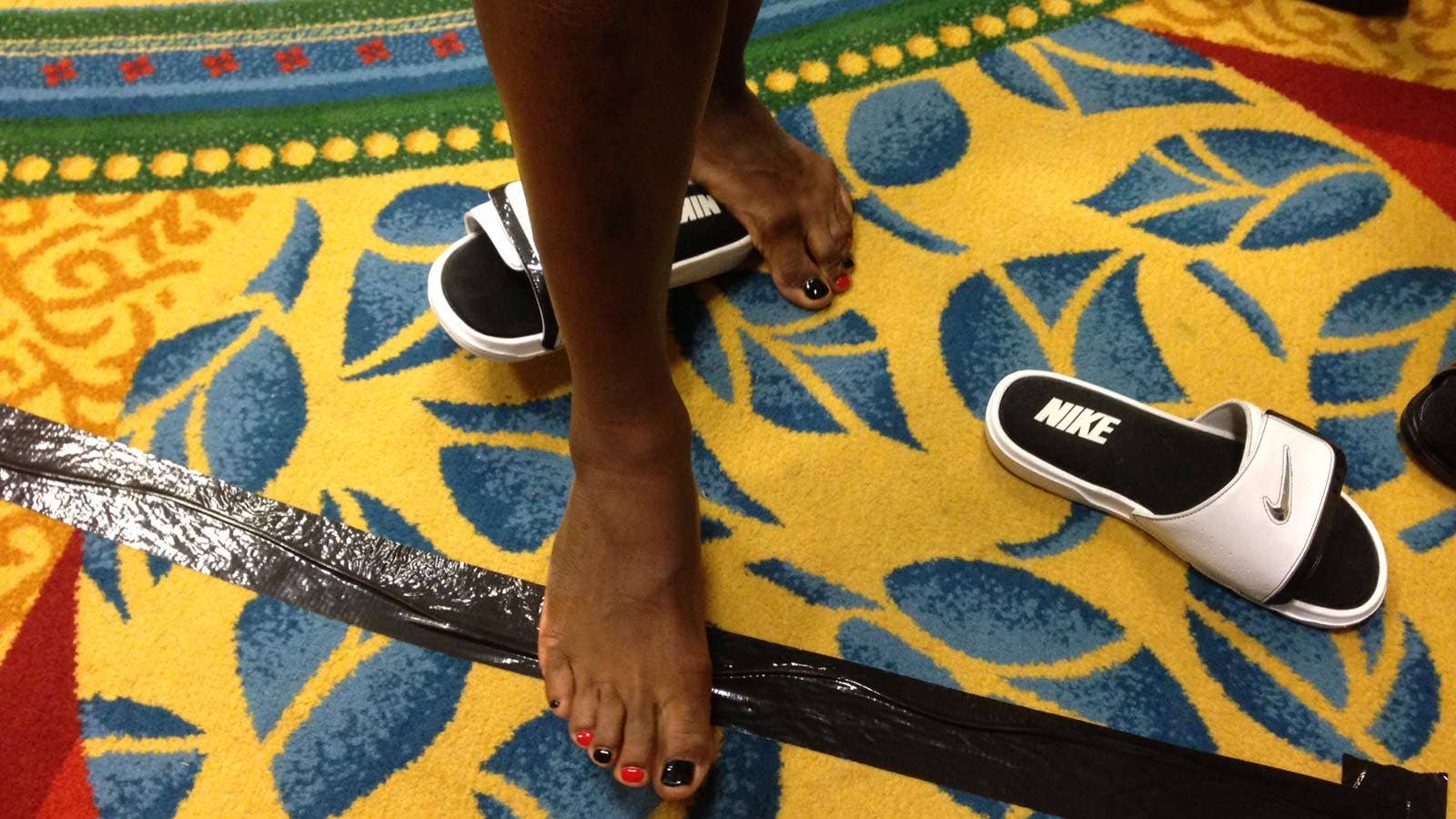 Larkin (14-1, 1 NC), 27, started with pink and black polish, but has graduated to red and black – to rep his Millenia MMA fight team. It's become something of a superstition to Larkin now. He didn't get his toenails painted before his fight with Francis Carmont in April and that remains his only career loss.
The California native has other superstitions, too. He started getting the Riverside Bell cut into his hair after his second career fight. The bell is one of the trademarks of his hometown, so he figures he can represent his gym and his city in his own expressive way on fight night.
"Can I go wrong?" Larkin said with a laugh.
Larkin meets Brad Tavares on Wednesday night in the co-main event at Gwinnett Center, which is about 30 miles out of Atlanta. He figures a win would put him near a top-10 ranking. Not that a victory will come easy against Tavares, who has won four in a row.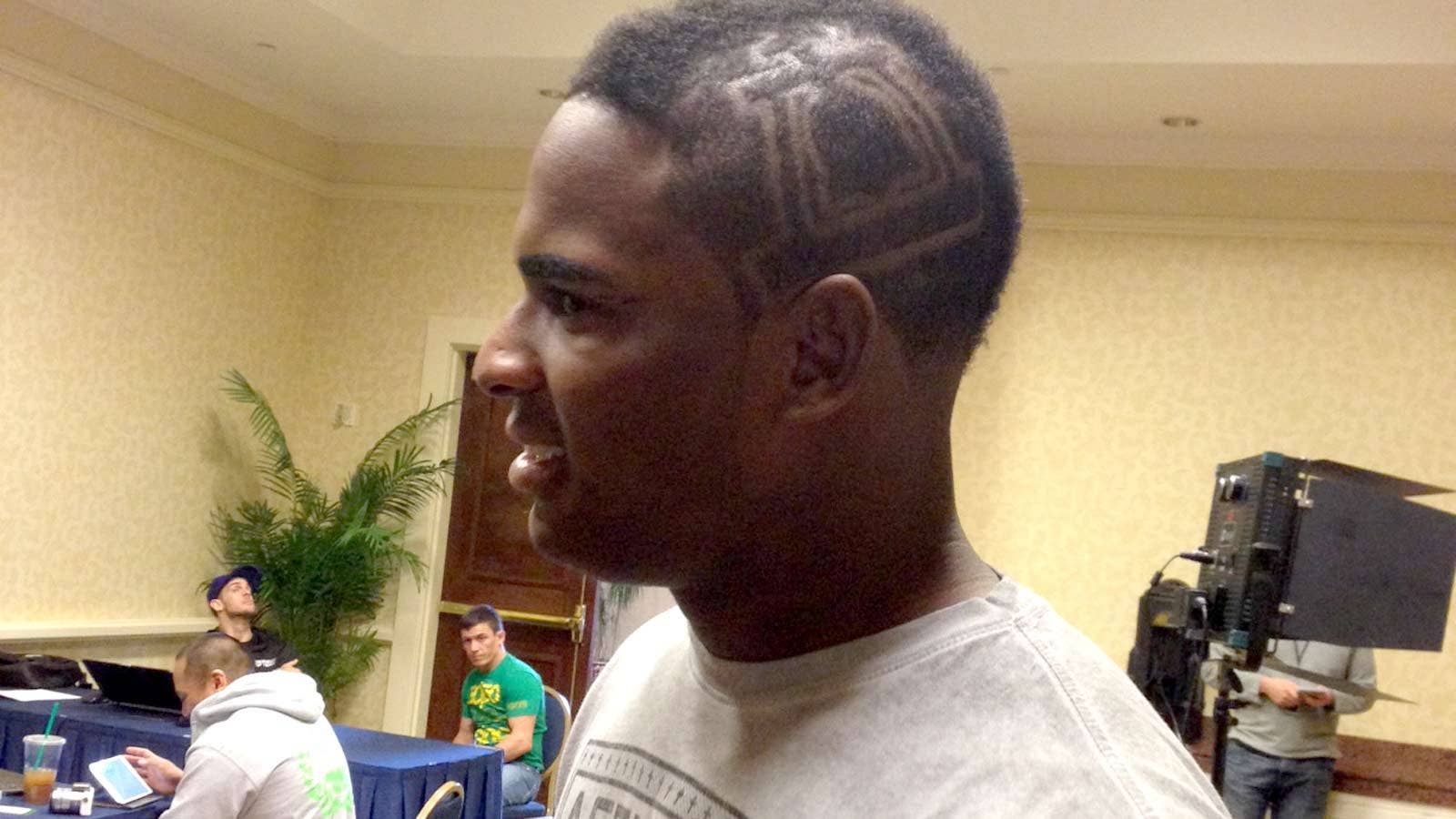 "His danger to me is all-around," Larkin said. "I'm not just worried about a wrestler. I'm not just worried about a striker. I'm worried about an all-around fighter."
Good thing he's got his team and his city with him in the Octagon.
"Fighters have weird superstitions," Larkin said with a laugh. "I don't have a lot, but I have some."