UFC fighters Jon Jones and Frank Mir caught on video fighting after MMA event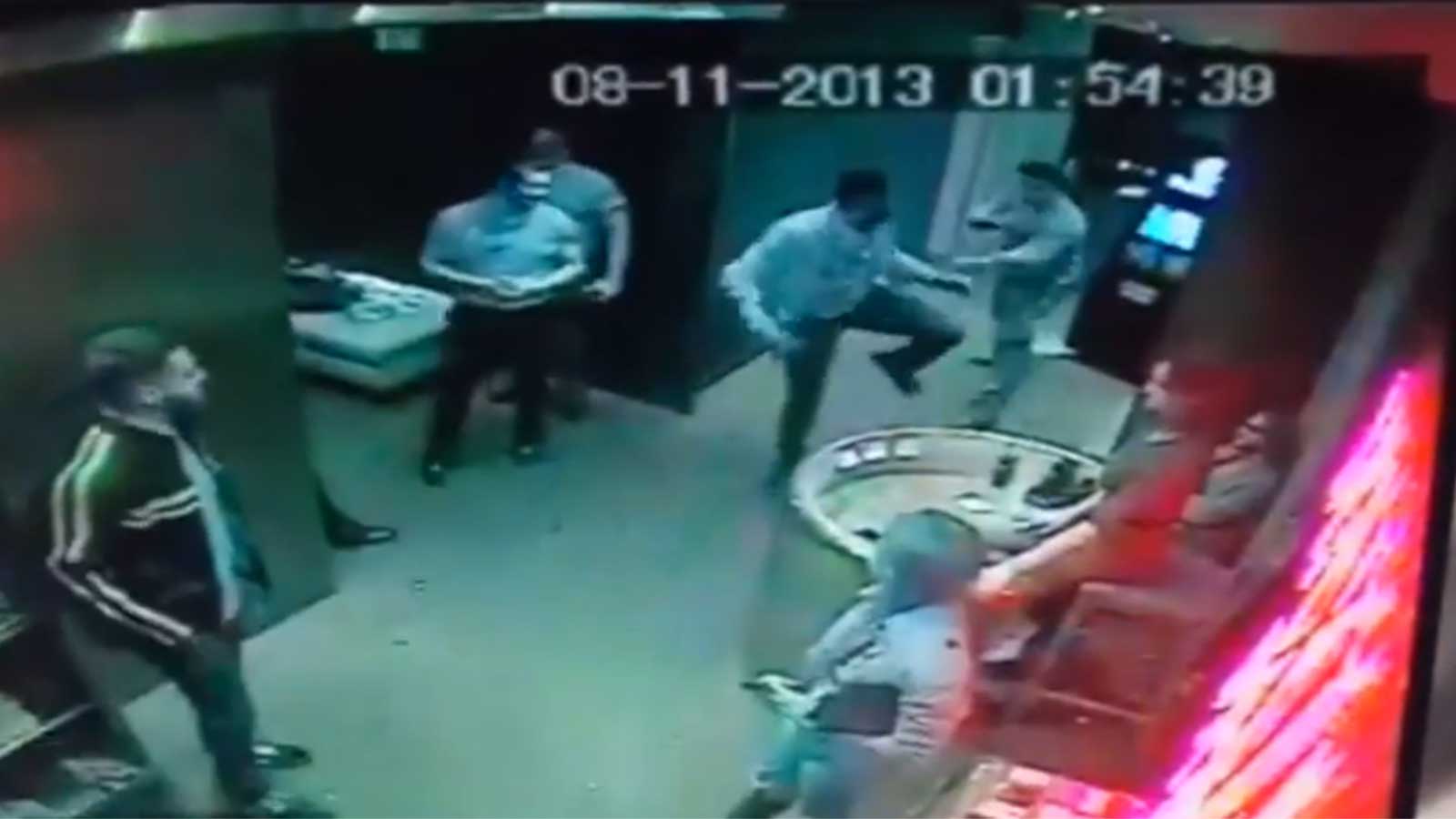 Jon Jones says he wants to eventually move up to heavyweight. Maybe he already has.
A video that surfaced online Tuesday shows Jones and former UFC heavyweight champion Frank Mir engaging in a scuffle in what appears to be a lobby after a Legend Fighting event last month in Russia.
To the naked eye, the brawl looks to be legit -€" Mir even lands a takedown on the UFC light heavyweight champion. But things are not how they seem. Firstly, the video is sped up, making the action look fast and furious. Second, Mir and Jones are both teammates at Jackson'€™s MMA in Albuquerque and represented by manager Malki Kawa.
Jones also appears to be smiling during the whole thing while everyone else looks relatively calmly. If those two were fighting, wouldn'€™t people try to break it up? Actually, maybe not since an errant punch, kick or, in Mir'€™s case, kimura could do some serious damage to an interloper.
Either way, we're going to say this was just some horseplay between two friends. Good thing no one got hurt.