Dr. Ben Carson preps for debate with help from Vitor Belfort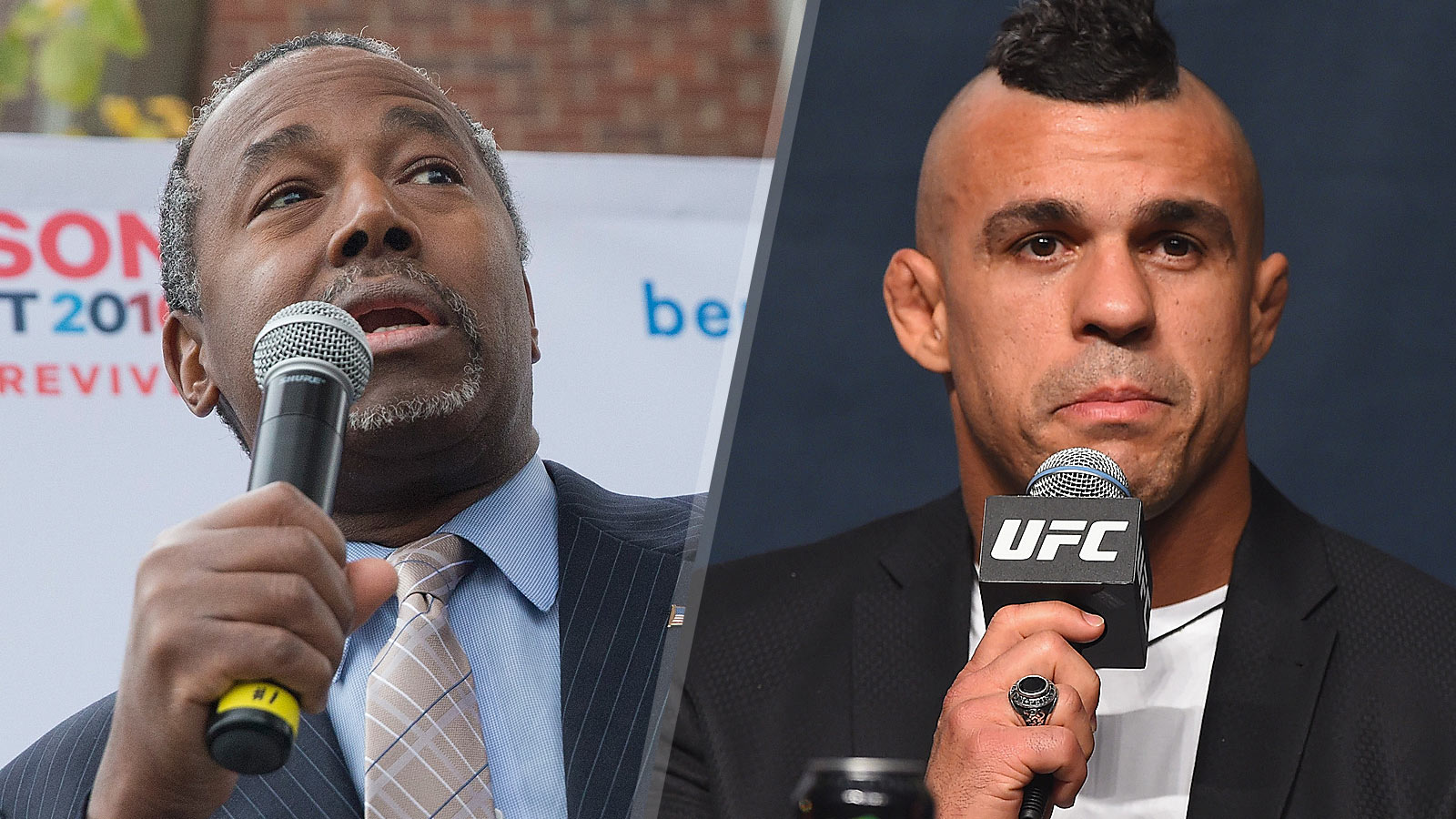 Presidential hopeful Dr. Ben Carson will be ready to go 10 rounds with Donald Trump and the rest of the Republican candidates on Wednesday night at the next debate thanks to a few rounds with former UFC champion Vitor Belfort.
No, this is not made up.
Dr. Carson took to Twitter on Tuesday to reveal a picture he took with Belfort and his team in Florida while going through a little "pre-debate prep".
A little pre-debate prep with former #UFC Light Heavyweight Champ @vitorbelfort and team. Great sparring partner! pic.twitter.com/IZJSAC1M3M

— Dr. Ben Carson (@RealBenCarson) October 27, 2015
Just recently, Carson took over as the front runner in the Republican polls ahead of Trump for the first time since the candidates began seeking the presidency.
.@RealBenCarson receives an endorsement from former UFC fighter @vitorbelfort pic.twitter.com/N3wAcposBF

— ABC News Politics (@ABCPolitics) October 27, 2015
It looks like Carson made a stop in Florida where he somehow met up with Belfort, who apparently endorsed the Republican during their meeting on Tuesday.
Belfort is preparing for a battle of his own against Dan Henderson at FS1 UFC Fight Night in Brazil on Nov. 7 so maybe he exchanged a few tips with Carson during the meeting?
Whatever the reason was for the two polarizing figures to come together, a picture is worth a thousand words and this one speaks volumes.