The Fighter & The Kid Podcast: Roy Jones Jr., Ryron and Rener Gracie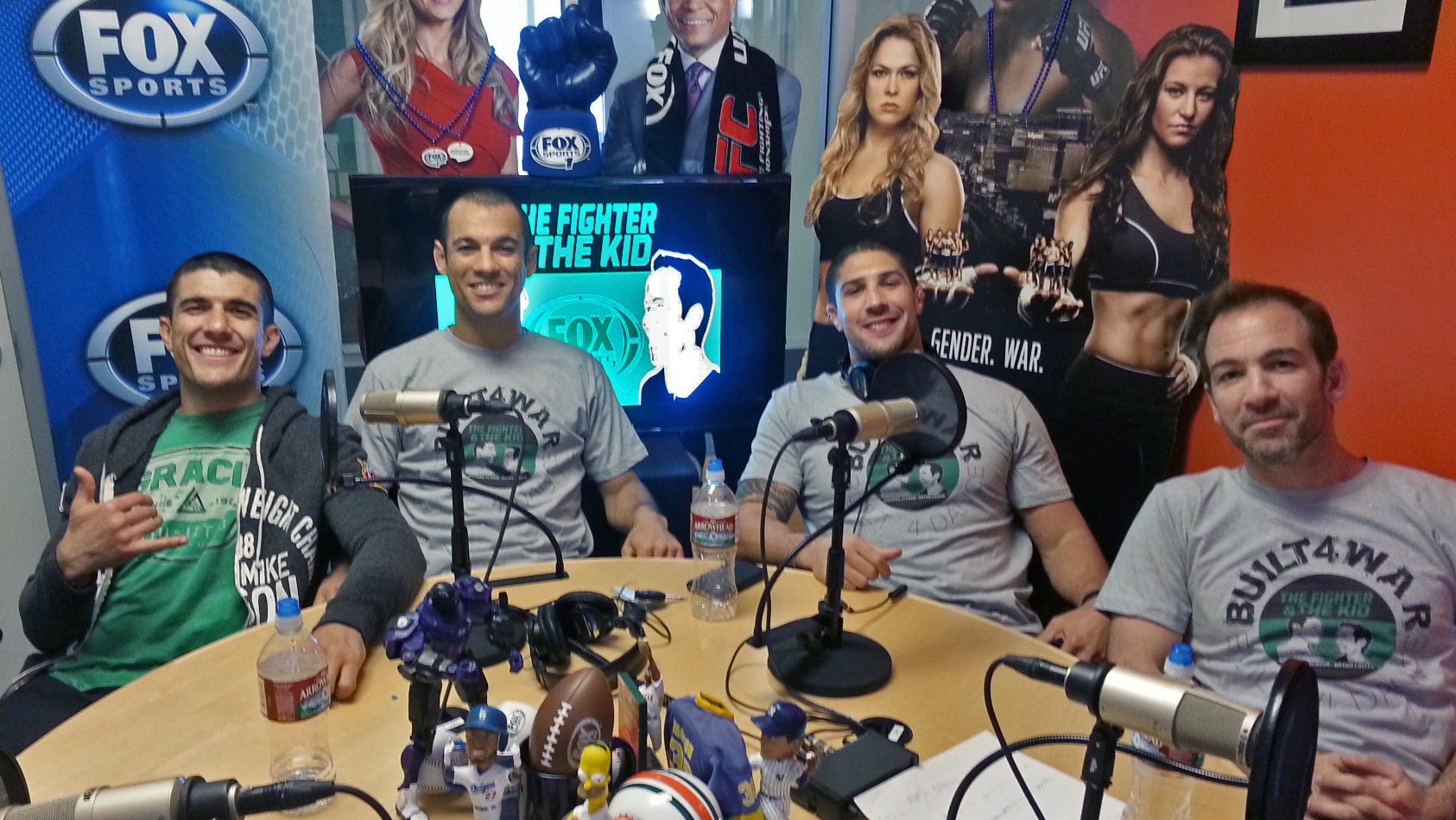 The champ is here! The one and only Roy Jones Jr. takes some time away from enjoying the BCS Championship game to talk to Brendan and Bryan about his love of MMA and a possible matchup with Anderson Silva. Then, in studio, the Gracie Brothers, Rener and Ryron talk about the history of BJJ and why some fighters shy away from training with them.
Every week, actor/comedian Bryan Callen and UFC heavyweight Brendan Schaub open up their rolodex of fighters and celebrities and bring them to you. They share their unique perspective of the fight game and life in the only way they know how, uncut, unedited and just ridiculous.
Warning: This may the coolest podcast you have ever listened to; discussions may get a bit dirty, use foul language and be extremely funny. Listener discretion is advised.
Download the new episode on iTunes or listen below.