#FighterAndTheKid: Brendan's hilariously awful DMV trip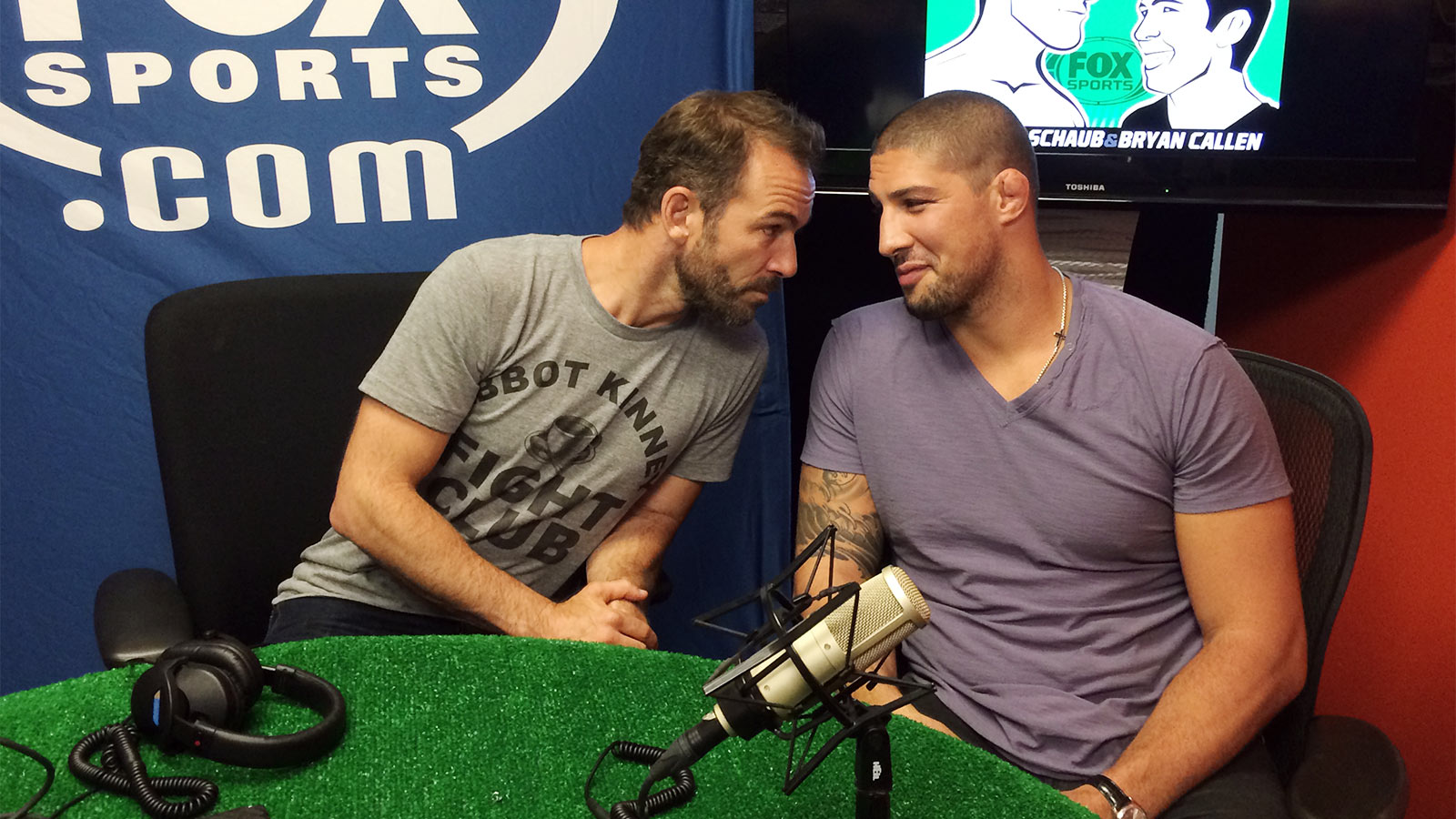 How do Hollywood's top actors and actresses gear up for photoshoots? A lot of coffee and maybe a handful of performance enhancing goodies according to 'The Fighter & the Kid' hosts Bryan Callen and Brendan Schaub who talk about the subject after seeing the latest 'Hercules' film starring Dwayne 'The Rock' Johnson.
Callen reveals some insider secrets after his years in Hollywood of some of the best and brightest in the business who may have partaken in some under the counter supplements to help beef up before a film or their latest magazine cover getting shot.
This discussion somehow leads to the revelation that Bryan's latest film "My Man is a Loser" where he stars alongside John Stamos being released on iTunes — which Brendan astutely equates to something going straight to video.
"Let me tell you something, I am a movie goer, you name a movie I've seen it," Schaub said. "I've never heard of this movie."
Brendan also talks about his slow walk to hell as he attempted to get a new driver's license. Four hours later he's still awaiting his turn to get a new license and with a phone that's dying and rumbling stomach, 'Big Brown' was starting to go into a panic.
"It was a nightmare," Schaub said.
This was on top of his new license photo that ended with him looking like he was about to appear on the next episode of 'To Catch a Predator'.
All this and much more on the latest episode of 'The Fighter and the Kid' available now on Soundcloud or download on iTunes: