Ronda Rousey shreds hoodie given to her by Rener and Ryron Gracie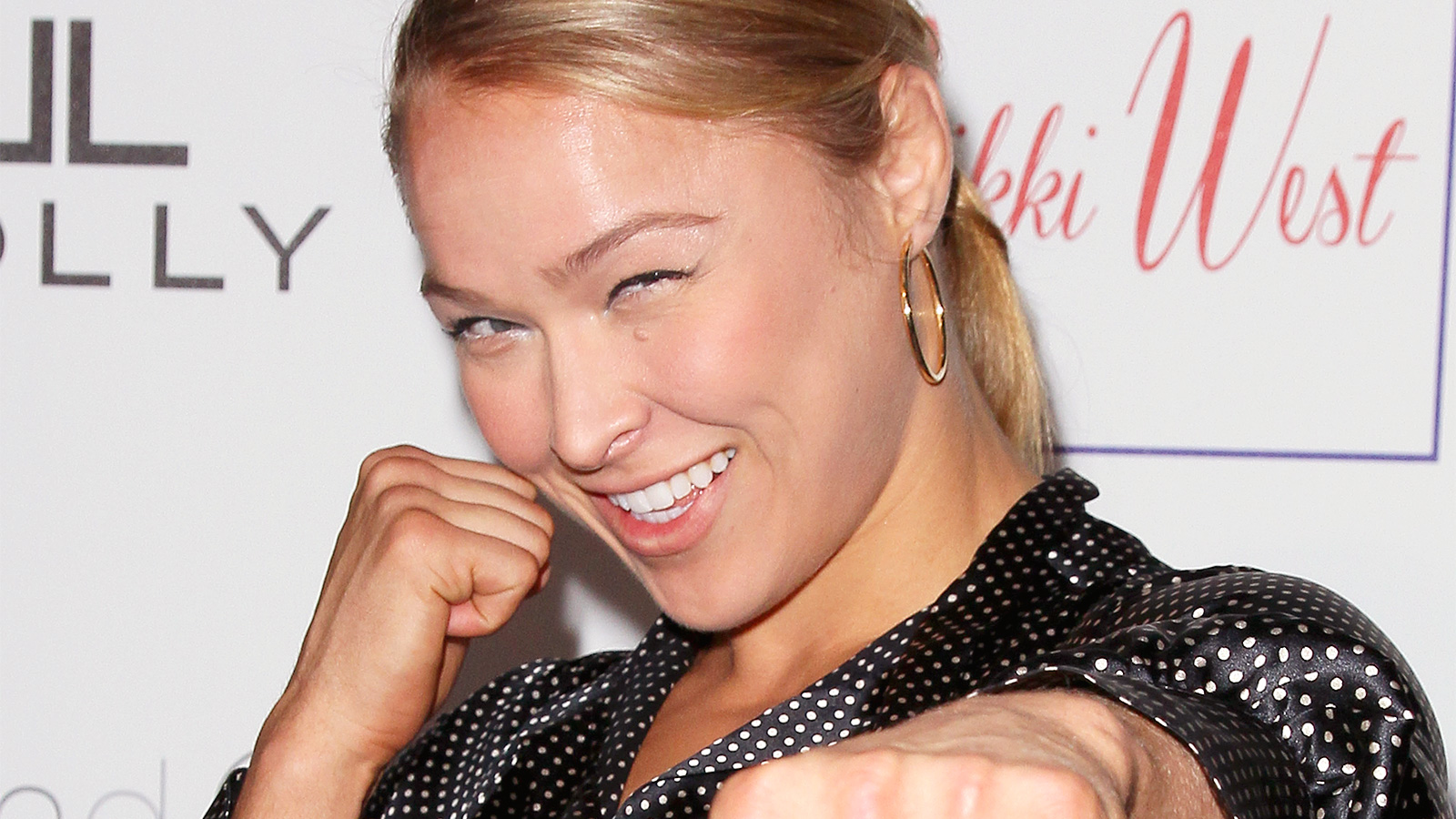 This is no way to treat a gift during the holiday season.
Ronda Rousey was given a Gracie Jiu-Jitsu hoodie by Rener and Ryron Gracie this week and she proceeded to shred it – except in a fashionable way. No, really.
"€œTried to keep the Gracie Jiu-Jitsu logo intact,"€ the UFC women's bantamweight champion wrote on Instagram.
Cutting up clothes is kind of Rousey'€™s thing. She'€™s posted multiple pictures on social media of her taking normal, every day garb and turning it into her own rather holey style.
The 26-year-old has already crossed over into movies – she filmed "Fast & Furious 7"€ and "€œThe Expendables 3"€ before starting training camp for her UFC 168 title fight against hated rival Miesha Tate on Dec. 28. Is it only a matter of time before Rousey her own clothing line?
Rowdy Threads has a nice ring to it. Send royalties this way, Ronda.
By the way, Rener was a good sport about Rousey turning his hoodie into Swiss cheese.
We give rondarousey a hoodie and she cuts it up. I'm trying to get upset but somehow I feel honored. http://t.co/aQFDA9cgvP

— Rener Gracie (@RenerGracie) December 9, 2013
Rousey hung out at the Gracie Academy in Torrance, Calif., this week and did some rolling. Not a bad place to keep your grappling sharp, even for someone who makes a living submitting people.
Ronda might owe Rener and Ryron an invitation to a couple of movie premieres in 2014. Just saying.