Ronda Rousey goes all road rage on 'Entourage' boys in movie scene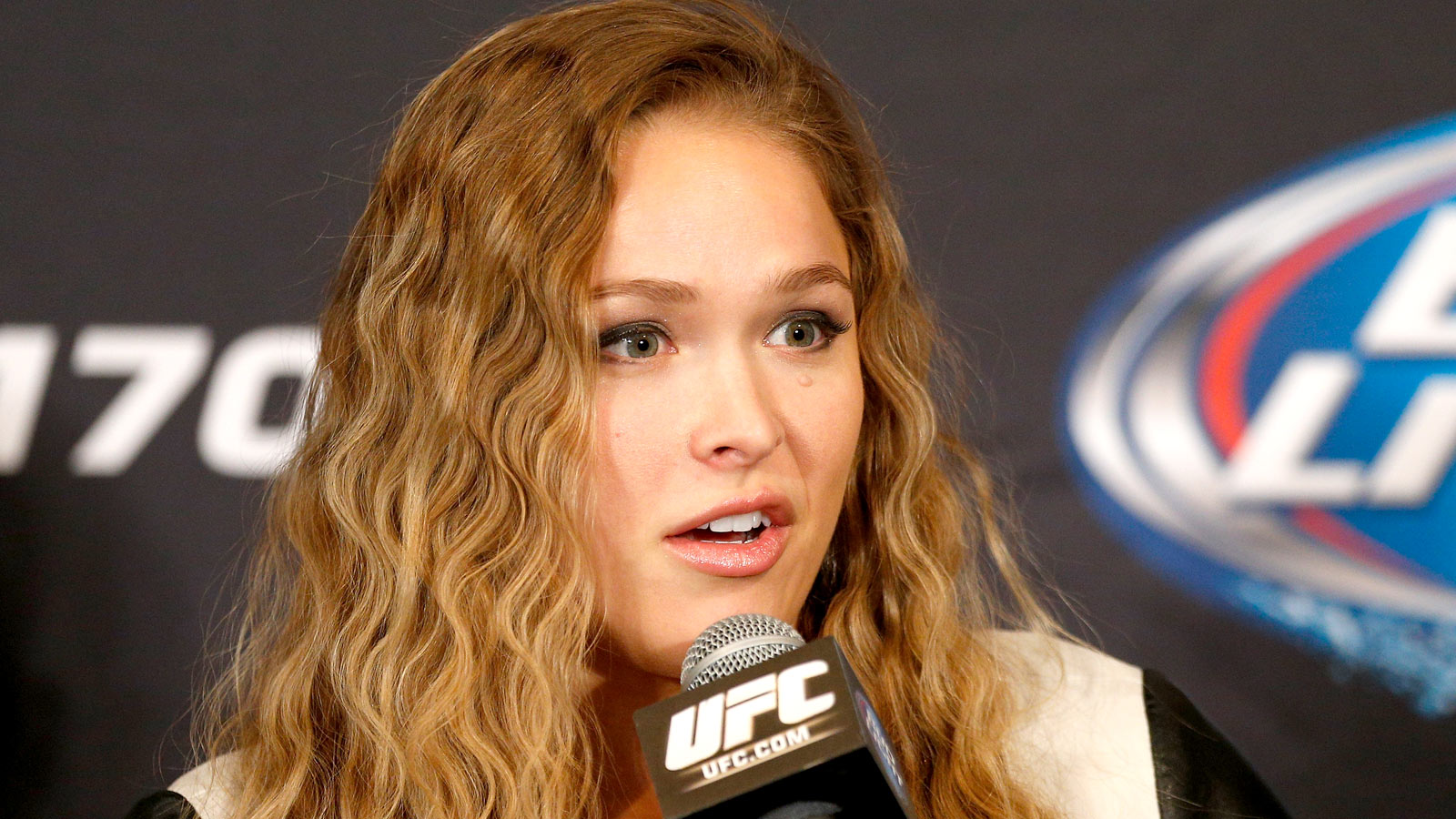 The guys from "Entourage" just got a look at Ronda Rousey's pre-fight face.
Every MMA fan knows that scowl by now, the one she wears on her way to the Octagon to devastate a hapless opponent. In a video of a scene from the "Entourage" movie, Rousey approaches a car filled with the boys in a fit of road rage, swinging a baton. Turtle tries to talk her down, but it doesn't seem to work.
Rousey probably wasn't even acting here. She was likely just envisioning Miesha Tate's mug on Jerry Ferrara's body, which is an interesting bit of imagery.
It's still unclear if Rousey plays herself in this flick, but this scene makes it seem a little more probable that she's playing a different role. Even the movie's IMDB page doesn't give it up — she has a blank spot where her character name should be.
It's hard to hear most of the dialogue, but Rousey seems to shout "Stop following me!" at Turtle, who comes back, in his New York accent, with "We know each otha!"
"Entourage" is set to come out in June 2015, so we have awhile to wait. Fans can get their Ronda fill in August when "Expendables 3" comes out, though.