Making the Grade: Passes/Fails from UFC Fight Night: Bigfoot vs. Mir
The UFC completed another successful trip to Brazil on Sunday night, capped off by former heavyweight champion Frank Mir returning from a one-year layoff to finish Antonio "Bigfoot" Silva in the night's main event.
Mir was coming off four straight losses, so winning took precedence above all else, but the Las Vegas native wasn't conservative at all as he gunned for Silva's head until landing the knockout blow early in the first round.
Michael Johnson also secured the biggest win of his career as he downed No. 6-ranked lightweight Edson Barboza is a sterling performance.
But we already known the results from UFC Fight Night: Bigfoot vs. Mir so we're here to dig a little deeper. We're here to hand out the passes and fails from the UFC's latest trip to Brazil.
PASSES
It's Amazing
Frank Mir abandoned his Kanye West walkout song two fights ago, but there's no doubt the former heavyweight champion lived up to the lyrics to the tune "Amazing" with his performance on Sunday night against "Bigfoot" Silva. Mir entered the night on the verge of possible retirement. While it's doubtful the UFC would have out and out released Mir if he lost, there was a real chance UFC president Dana White would sit down with the former champion and convince him to call it a career, similar to the conversation he had with Chuck Liddell once upon a time.
Instead, Mir came out and looked better than ever. He was loose and quick on his feet and his left hand that stunned Silva before the finish was picture perfect.
Following the fight, Mir talked about how hampered he had been over the past few years dealing with several nagging injuries before finally taking some time off to allow his body to heal. It looks like mission accomplished because Mir looked better than ever has he put Silva away to erase the memories of that four-fight losing streak that now seems like so long ago.
The Brock Lesnar Effect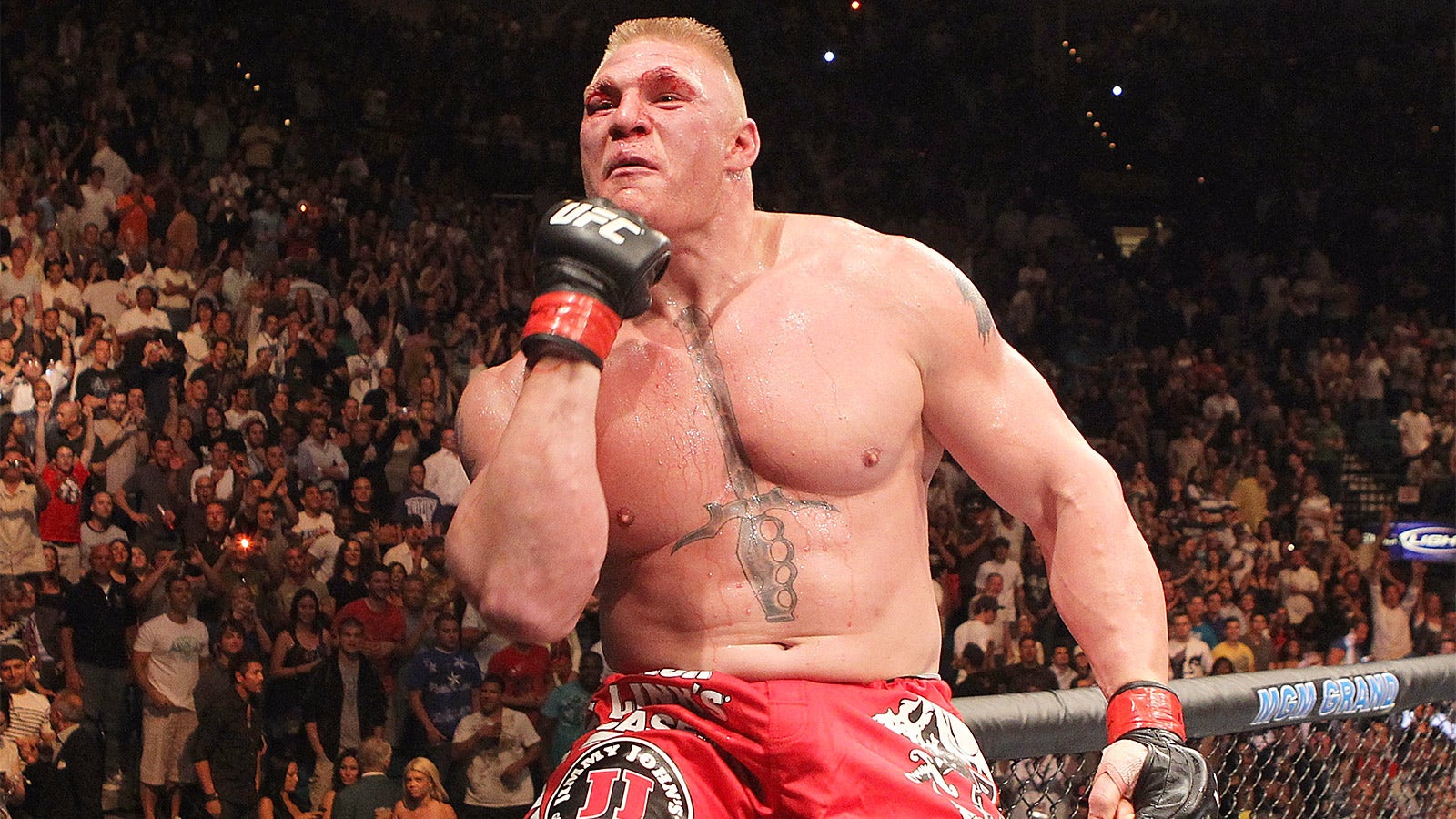 No one knows for sure what the future holds for former UFC heavyweight champion Brock Lesnar when his current contract with World Wrestling Entertainment (WWE) runs out in a few months. The professional wrestling world is already secretive and Lesnar has traditionally been virtually silent when it comes to contract negotiations or signings. As of now, it appears Lesnar is destined to drop his title at Wrestlemania and then the speculation about his return to the UFC will amp up even more. Then again, this could all be smoke and mirrors as Lesnar signs a new deal with the promotion and leaves fighting behind him once and for all.
But last night after his win over Silva, Mir took the time to mention Lesnar's name and suggest the possibility of a trilogy fight between the two heavyweights. Mir handed Lesnar his first defeat in the UFC before the behemoth former NCAA champion returned the favor at UFC 100 to defend his heavyweight title at the time.
Whether Lesnar comes back or not won't likely be answered for at least a couple of more months, but the chance that he could return and face Mir should have everyone frothing at the mouth. Lesnar may never be an elite heavyweight again, but a third fight with Mir would be big business at the box office and potentially the largest pay-per-view draw for the UFC in 2015. And trust me, the UFC would love being back in business with Lesnar if he chooses to return.
Let's Put a Smile On That Face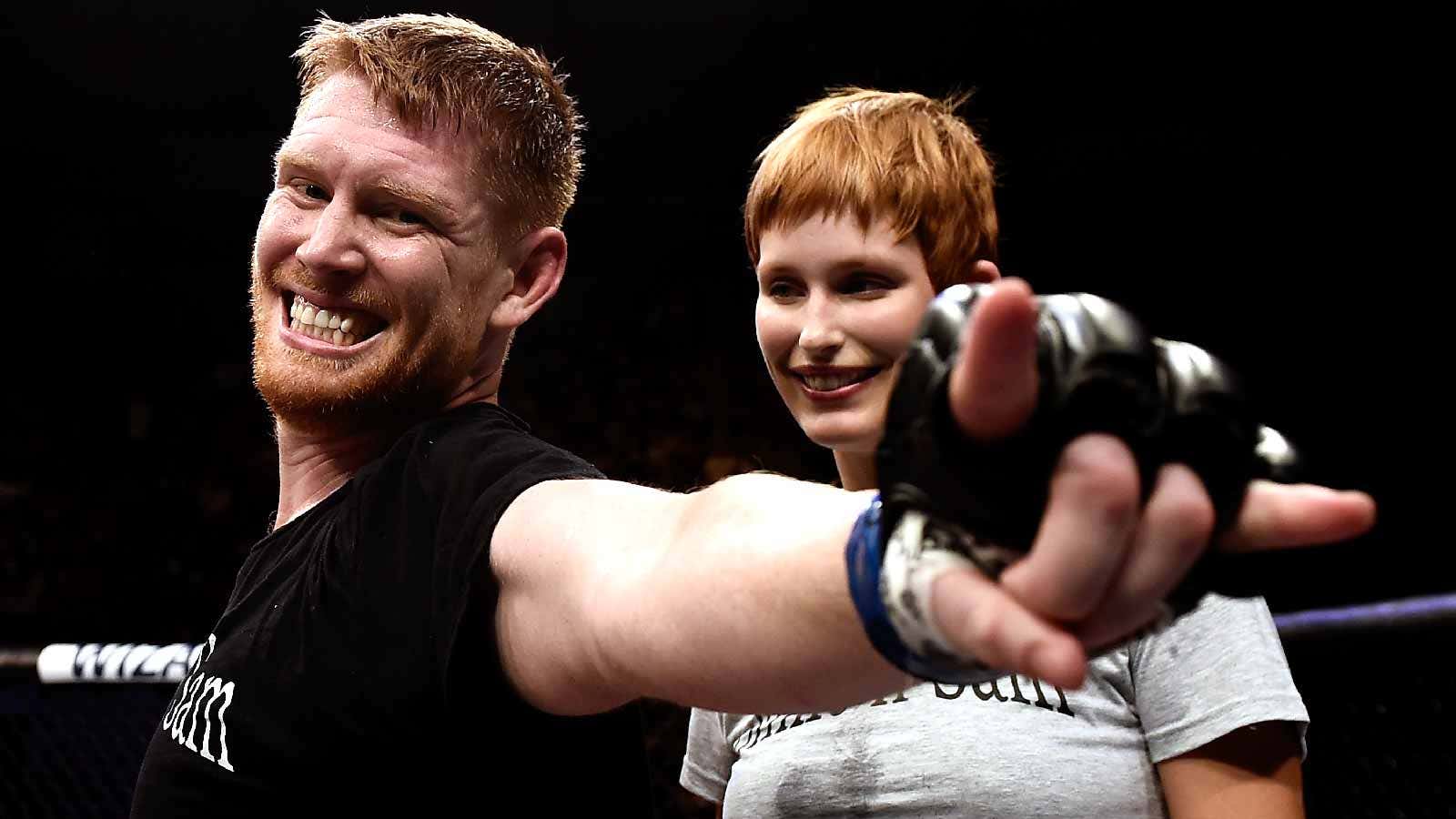 When you first hear Sam Alvey's nickname, "Smile'n," it sounds a little hokey and almost like something he received as a child and just kept through adulthood. Then you spot Alvey walking to the cage and he's got this wide, almost Joker-like grin on his face. Then Alvey steps into the Octagon and once again that smile is just plastered from ear to ear. Then Alvey lands a face-planting, one-punch knockout and without fail he's smiling again!
Alvey earned his nickname because he might just be the happiest and most positive person on the entire UFC roster and it's a refreshing change. The sport of MMA is built on rivalry and grudges with a healthy dose of trash talk spliced in to really amplify the biggest fights. But Alvey wants none of that. He just loves to fight and there's no doubt that smile is real.
Maybe when fighting is over, Alvey will want to become a motivational speaker or help with positive affirmation. Whatever he does, Alvey is just a beaming ray of sunshine at all times and it's nice to see someone who truly loves and appreciates his job no matter what else is going on around him.
FAILS
Post-Fight Snub
The main event of the UFC Fight Night: Bigfoot vs. Mir prelims featured an interesting matchup between top-15 fighter Jessica Andrade and second-time UFC competitor Marion Reneau. In a division desperate for contenders thanks to Ronda Rousey just executing anyone that comes near her title, this fight presented at least the possibility of somebody new emerging in the race.
Reneau lived up to the billing as she smacked Andrade early with a punch that left the Brazilian with a busted nose before securing a beautiful fight-ending triangle choke to get the victory. It was a big moment for the 37-year-old veteran who was once told she was too old to compete on "The Ultimate Fighter." And to celebrate her victory, Reneau was given zero time to talk after the fight.
It was a big misstep not to give Reneau the chance to talk after her win, especially with the spotlight that will shift to UFC 184 this weekend with two women's bantamweight fights headlining the card. Thankfully, Reneau was given a little bit of time in a post-fight interview backstage, but still these few moments with a captive audience and a microphone can be golden for a fighter's future. The time certainly can be wasted as well with the standard "I'll fight whoever the UFC tells me" routine, but it would have been nice to hear what Reneau had to say after such a dramatic and impressive victory in only her second UFC fight.
Sunday Nights Are Not Always All right for Fighting
The UFC doesn't switch programming nights very often, but sometimes an opportunity opens where the promotion will put on a show on a different schedule and it can be a refreshing change. For instance, when the UFC had Conor McGregor face Dennis Siver on a Sunday night in Boston just after the NFL conference championship games with a holiday all set up for Monday to ensure a raucous crowd in attendance as well as everybody staying up late to watch on the east coast.
Unfortunately it's not always a magical fit.
Saturdays just feel like fight nights. There's something special about getting together with a group of friends, ordering pizza and gathering around the big screen with the surround sound turned up to 11 to watch a fight card. For some reason Sundays just don't translate the same way and that's how it felt with UFC Fight Night: Bigfoot vs. Mir. It was a fun fight card, but didn't feel like an event.
Fight nights should always be an event. Sunday is the day to rest and recover after a wild Saturday night. Just like fight night.
EPIC FAIL
Turn Down for What?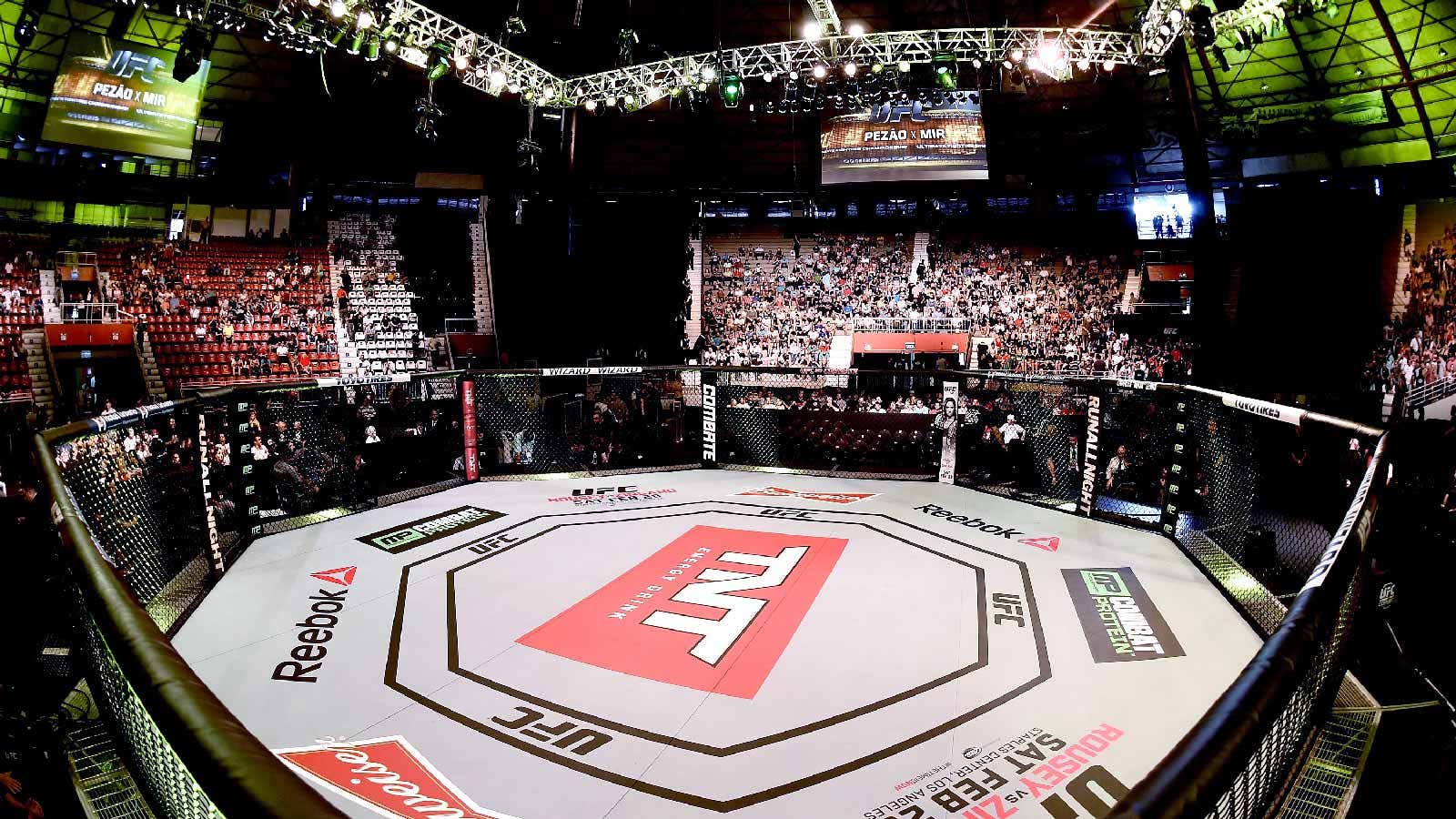 It's a recurring theme with shows in Brazil, but the heat inside the arenas has to be addressed at some point if the UFC is going to continue to call the South American country a second home.
According to FOX UFC play-by-play man Jon Anik, the temperature inside the arena Sunday night was near 100 degrees with humidity. Of course things did manage to cool off a little bit by the time the main event happened: It dropped two degrees between the start of the card and the finish!
And if you're not sure what affect the heat had on the fighters, just look at the sweat pouring off of them after just a couple of minutes inside the Octagon. Conditioning is always a constant battle, but the heat noticeably sapped a few fighters by the time the third round was starting.
The temperature of an arena during the fights might seem like a minor detail, but anyone that's ever tried to do anything in 100 degree weather with humidity can testify that's it's a brutal endeavor.
The fighters in Brazil found that out once again on Sunday night.