Making the grade: Passes/Fails from FOX UFC Fight Night: Gustafsson vs. Johnson
The UFC crowned a new No. 1 contender on Saturday night as Anthony 'Rumble' Johnson's improbable story of redemption came full circle when he took out Alexander Gustafsson by knockout in the first round of their matchup in Stockholm, Sweden.
The 30,000 fans packed inside were all rooting for their hometown hero Gustafsson, but Johnson silenced each and every one of them with a dominant performance to win and finish the fight inside of three minutes into the first round.
We already know the results from the fight card, but let's look a little deeper into the card that took place in Sweden.
Who made the grade? What happened in Sweden that deserved and A+? And who didn't make the cut?
These are the passes and fails for FOX UFC Fight Night: Gustafsson vs. Johnson.
PASSES
Rumble, young man, rumble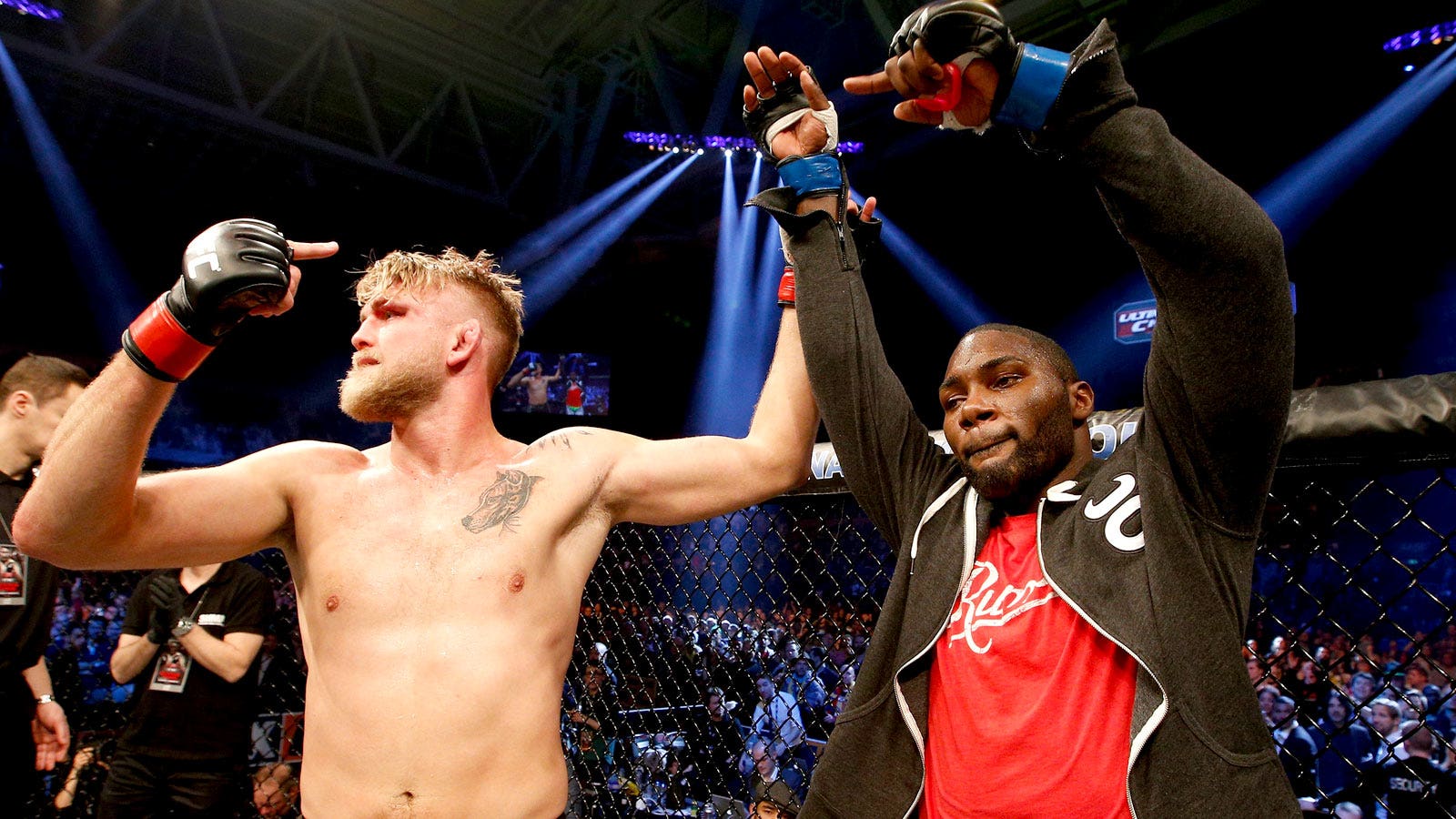 Who could have imagined when Anthony 'Rumble' Johnson bottomed out three years ago when he missed making middleweight — by 12-pounds no less — that he would be back in the UFC and now fighting for the light heavyweight championship of the world.
If 2014 was the year where Robbie Lawler made headlines for his career resurrection, 2015 might be the year of Rumble.
Johnson's unlikely journey from welterweight washout to light heavyweight nightmare wasn't just improbable, it seemed down right ludicrous until he returned to the UFC last year in impressive fashion. He beat up Phil Davis for three rounds and then snuffed Antonio Rogerio Nogueira in less than a minute, but what he did to Alexander Gustafsson on Saturday night was unbelievable.
Now that Johnson has toppled the giant Swede, he now has to figure out a way to tackle the seemingly unbeatable Jon Jones. But maybe Johnson is finally the guy? He has more knockout power than anyone Jones has faced in the past and he's also got a secret weapon in his training camp that could come in handy once their title fight gets scheduled. Rashad Evans used to be a training partner of Jones, but also knows what it's like to go five hard rounds with the champ. Maybe his coaching will help push Johnson over the top? If nothing else it makes for a very interesting story line as we get ready for Jones vs. Johnson later this year.
Classy Mousasi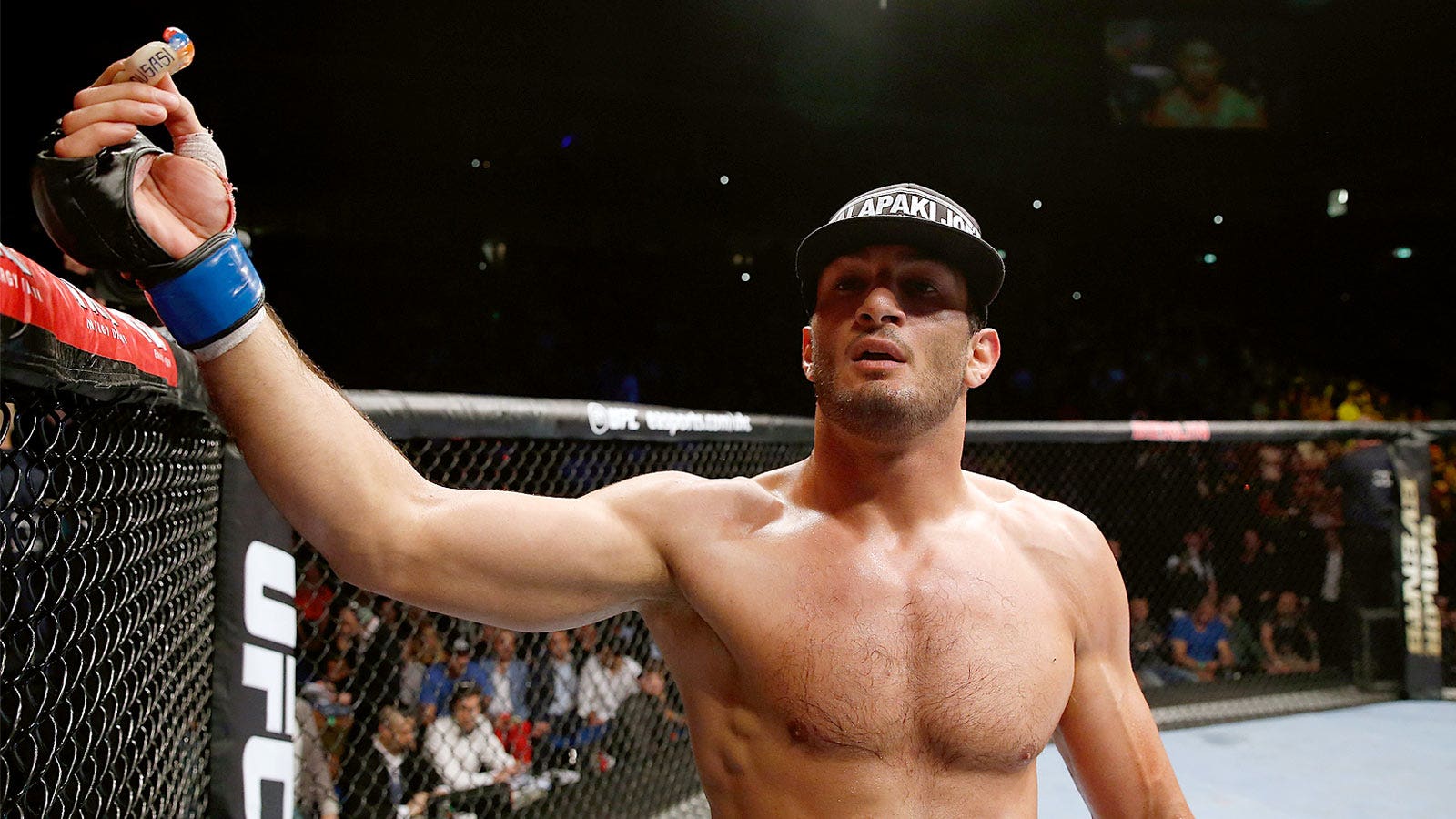 Gegard Mousasi is not only one of the best middleweights in the world, but he also happens to be one of the nicest.
When he tagged Dan Henderson with an early shot in their fight on Saturday night, the former Strikeforce champion noticed a stream of blood cascading down his opponent's face. Mousasi immediately tried to alert the referee to let him know that Henderson might have a cut that needed checked.
The fight continued and seconds later Mousasi finished Henderson with a right hand followed by a few more short shots on the ground. After the fight was over, Mousasi told UFC commentator Joe Rogan that the last thing he wanted to do was see Henderson get hurt so he wanted to make sure the referee knew about the cut.
Then at the post fight press conference when he had every right to celebrate his own victory, Mousasi instead turned the spotlight back on Henderson by calling him a legend and saying that he understood why fans all over the world would root for him.
Gegard Mousasi, the people's champion, ladies and gentlemen.
Mak Daddy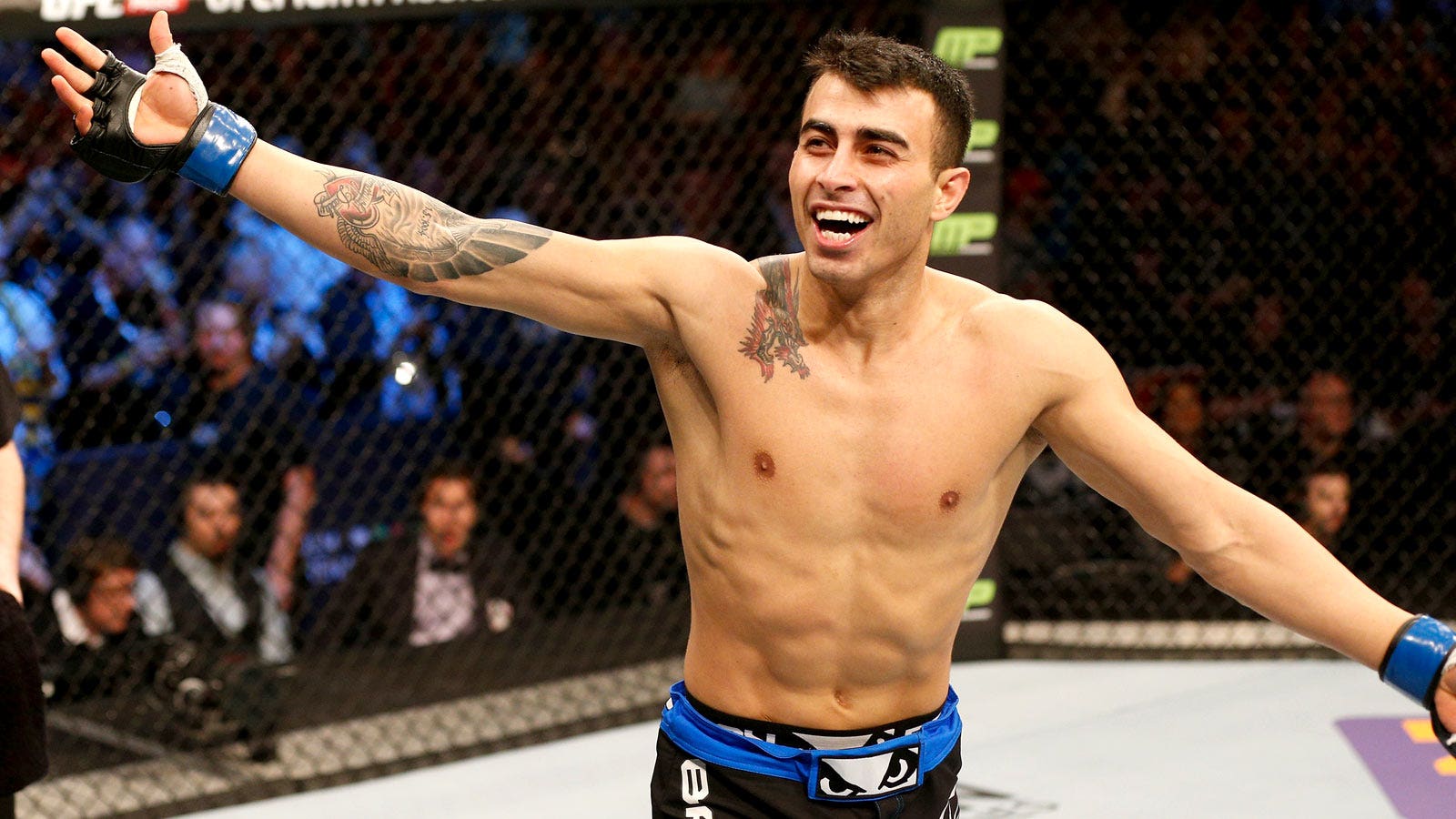 The prelims from FOX UFC Fight Night featured a ton of great finishes, the stand out performer of the bunch was newcomer Makwan Amirkhani, who starched Andy Ogle with a flying knee as soon as the referee started the bout and then finished with strikes just seconds later.
Amirkhani was best known for a wrestling heavy attack going into Saturday night, but he proved that with about six-months of training he's a fast learner. Then Amirkhani took the stage at the post fight press conference and became an even bigger star.
He talked about his current living situation where he shares a small place with his mother and sister and his plans to use his $50,000 'Performance of the Night' bonus to upgrade their home. It seems his mother gave up her room so Amirkhani and his sister could both have their own sleeping quarters. Now he's going to make sure his mother reaps the reward of his massive bonus check.
Later in the presser, a reporter asked Amirkhani about the stoppage against Ogle and if it came early or not. Following his answer, Amirkhani was then quizzed about a potential rematch and he ended up with the best quote of the entire night.
"Against who? Come on man. Eight seconds. You want less than that?" Amirkhani said.
Now, who can remember the last time a preliminary fighter had this kind of debut in the cage and then on the microphone after the night was over? Here's a hint — he's Irish, he's outspoken and he's about to fight for the UFC featherweight title.
FAILS
Performance of the Not
The UFC didn't give out a 'Fight of the Night' bonus for the card in Sweden, but instead decided to give our four 'Performance of the Night' awards and still managed to miss out on one of the best performances of the entire show.
Sam Sicilia went into yet another opponent's backyard as he fought Akira Corassani in his native Sweden and proceeded to separate him from consciousness with a cringe-inducing knockout to kick off the main card on FOX.
Sicilia is known for having sledgehammers in his hands, but no matter how much you talk about it, the only way to truly experience it is to see him unleash it live. Sicilia did his job and he did it well and still the UFC failed to recognize him for a bonus.
The guy has now gone to Brazil twice, Japan and Sweden while facing fighters from those native lands each and every time and still he can't get a bonus? When he bludgeoned Godofredo Pepey to get a finish in 2013, Sicilia probably deserved some recognition. But with the way he knocked Corassani into the middle of next week? Sicilia should have gone home with a $50,000 check, that's all there is to it.
Not Impressed by Your Performance
Hasn't Jon Jones learned by now that no matter how quickly you Tweet and then erase a message, there are still going to be hundreds of people who see it?
Jones has become notorious over the years for sending out messages via Twitter and then deleting them a few minutes later. Maybe it's a spur of the moment decision to send out the message and then common sense or guilt kicks in and he decides to retract the previous statement? Who knows.
Whatever the reason, Jones either needs to stand by his Tweets or stop doing it in the first place.
The latest message involved Jones tweeting out the words "not impressed, Alex", clearly taking a jab at Alexander Gustafsson after he suffered a loss to Anthony Johnson.
Considering the public beating Jones has taken lately after testing positive for cocaine, maybe he should have some sympathy for someone who just got knocked out in front of 30,000 fans in his home country and probably a ton of his friends and family and just take the high road. It was a cheap shot and uncalled for, but if you're going to do it at least have the conviction to stand by it.
Calm Down, Jack Bauer
UFC commentator Joe Rogan usually does a wonderful job calling fights. He's passionate about the sport, he knows his stuff and he injects a certain level of enthusiasm that's infectious when a big fight is going down.
But on Saturday night Rogan decided to play judge, jury and executioner all at the expense of a fighter who had nothing to do with what he was so upset about.
Makwan Amirkhani beat Andy Ogle in eight seconds flat after flying across the cage with a knee strike to open the fight and finishing off his opponent with a few more strikes once they hit the mat. The referee swooped in and stopped the fight and Ogle — who seemed both dazed and confused — tried to take him down while Amirkhani was off across the cage already celebrating his win. Rogan said during the broadcast that he believed it was an early stoppage and then he proceeded to say it a bunch more times.
To make matters worse, Rogan then went into the Octagon for his post fight interview and proceeded to interrogate Amirkhani about the stoppage as if it was somehow his fault. Time and time again Rogan asked Amirkhani if he thought the stoppage was early and then flat out told him the end came too soon. This all happened after Amirkhani opened his interview by telling Rogan he was a huge fan ever since his 'Fear Factor' days and just wanted to give him a hug in celebration.
Listen, Rogan's job is to make the tough calls and he's not there to make friends so sometimes people are going to get irritated with what he says, but Amirkhani didn't deserve any of that. If Rogan wanted to interrogate somebody he should have gone after the referee — you know, the guy who actually stopped the fight. Or maybe voice your opinion and then allow this first time UFC fighter who just won his debut in eight seconds to enjoy it a little bit?
Amirkhani deserved better in that moment, especially considering he had nothing to do with the referee deciding to stop the fight when he did.