Jon Jones and Anthony Johnson fake out UFC president Dana White
It's hard to forget the incident that went down in August 2014 when UFC light heavyweight champion Jon Jones came forehead to forehead with top contender Daniel Cormier at a press conference in Las Vegas that ended up as a brawl as the two fighters shoved each other and ended up in a fight right in the middle of the MGM Grand Hotel.
UFC president Dana White didn't happen to be there that day, so he missed the chance to break up the fight before it ever happened.
Well, on Saturday as part of the UFC's Welcome to the Show press conference, Jones and his next opponent at UFC 187, Anthony Johnson, decided to give the fans a re-do as the ultimate prank on White.
Watch as the two fighters engage in almost the exact same staredown before White freaks out and separates Jones and Johnson in a panic.
What happens next is one of the funniest moments in UFC press conference history.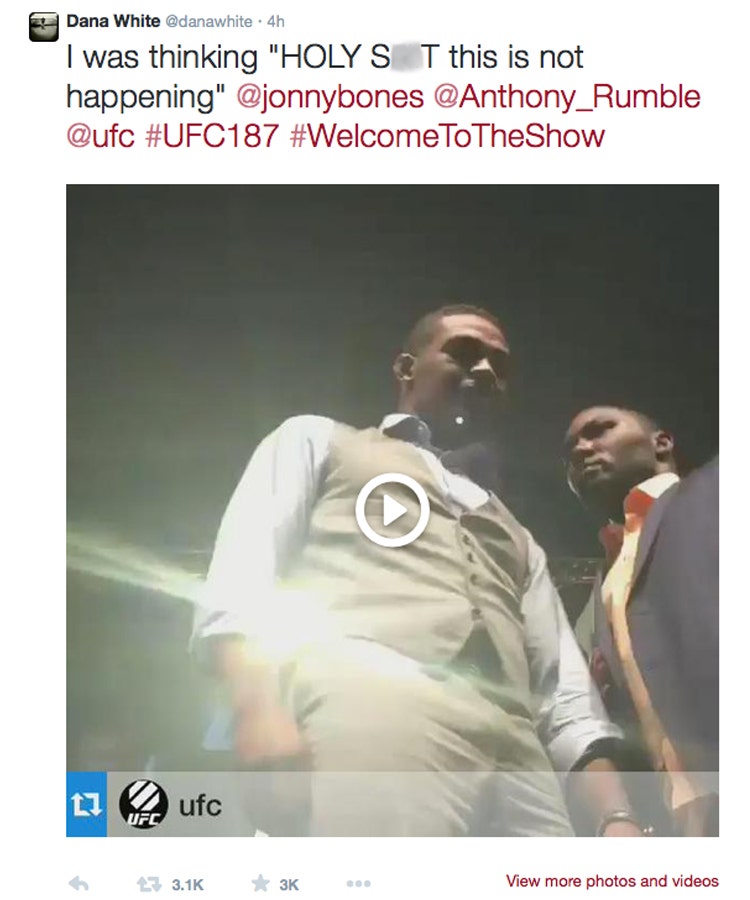 Jon Jones and Anthony Johnson — well played.