Fake toy company creates amazing MMA-themed Star Wars action figures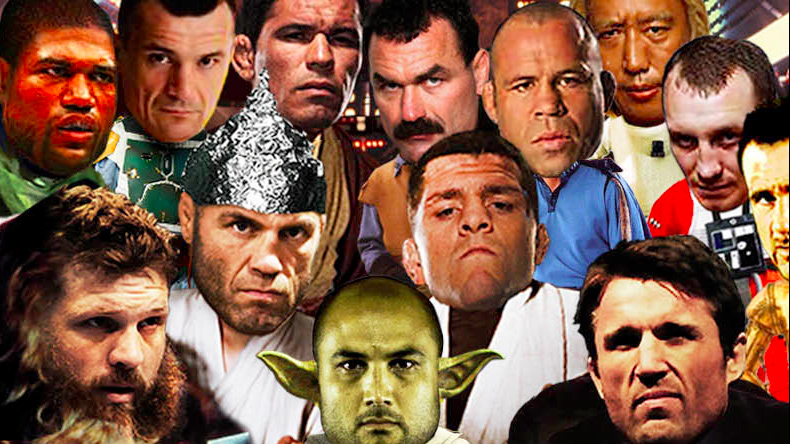 You guys remember that UFC-themed coloring book we ogled over a while back? You know, the one with pages like "Draw Alan Belcher a New Tattoo" and "Help Vitor Find His Way to the TRT Clinic?" Well, the website behind that coloring book, Masato Toys, has once again returned to troll us with a piece of MMA-memorabilia that is as brilliant as it is completely fake.
Question: Who's the only person cooler than Han Solo?
Answer: Chael Solo
Better than Luke Skywalker? You guessed it, Frank Stallone Nick "Skywalker" Diaz (although the opportunity to call him "High-Walker" seems wasted IMO).
Yes, Masato doubled down on the nerddom for their latest tribute to some of MMA greatest stars with a collection of UFC-themed Star Wars action figures, featuring everyone from Wandy "Calrissien" Silva to Phil "CP-30" Baroni. How "The New York Bad Ass" made the cut is anyone's guess.
At the bare minimum, these fake action figures will give you an appreciation for the striking facial similarities that exist between Roy Nelson and The Dude, and if you consider that a waste of time, well, that's just, like, your opinion, man.
Check out a few of our favorites below, then nerd out on the whole collection here.