EA Sports releases UFC video game cover, Bruce Lee as mystery fighter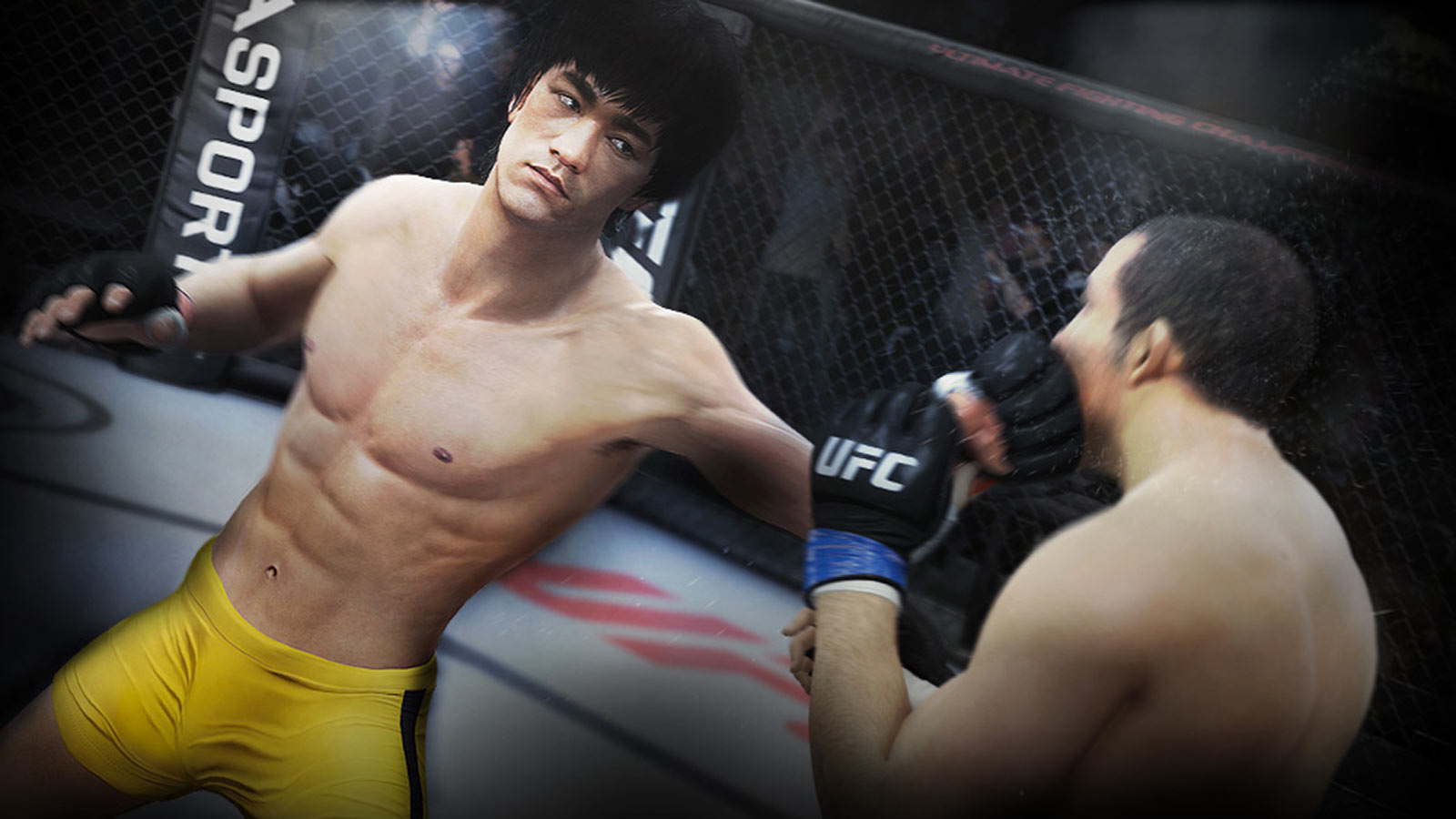 Alexander Gustafsson might think Jon Jones is ducking him. But Jones won't be able to get rid of the Swede any time soon. The two are now immortalized together.
EA Sports officially released the cover of its first UFC video game on Sunday. As we already knew, it features Jones, the UFC light heavyweight champion, and Gustafsson. Jones, in red shorts, is throwing a left knee and Gustafsson, clad in blue, is throwing a right cross.
The official look of #EASPORTSUFC! pic.twitter.com/FjS9U5JuDW

— EA SPORTS UFC (@EASPORTSUFC) April 6, 2014
No official release date has been announced, but it's targeted for this spring, as in pretty soon. Rumors circulated over the weekend that it'll be June 17.
What is official is the presence of Bruce Lee as the mystery fighter, which is kind of awesome. Fansided seemed to have a leak of the news Saturday, but it was announced for real Sunday night. Lee should be able to just whip everyone.
These two colors might be all you need to figure out the identity of our #MysteryFighter. http://t.co/nueiq6zYlv pic.twitter.com/9iI0WUm4Bz

— EA SPORTS UFC (@EASPORTSUFC) April 6, 2014
As for Jones and Gustafsson, they put on a Fight of the Year candidate back in September with Jones squeaking out a decision. Jones has seemingly been unwilling to fight Gustafsson again, at least in Gustafsson's mind. Jones, who defends his title against Glover Teixiera at UFC 172 on April 26 in Baltimore, has tried playing matchmaker of late. He thinks his two top contenders — Gustafsson and Daniel Cormier — should fight before facing him.
"If I look at Jones' perspective I don't think that's strange, because he tries to avoid me," Gustafsson told BT Sport (h/t MMA Fighting). "Everyone can see that. I can see that. He does what it takes to not fight me."
Gustafsson is coming off a knockout win last month over Jimi Manuwa, making him the rightful No. 1 contender to Jones' belt. Cormier will likely take on Dan Henderson at UFC 175 on July 5. UFC Tonight's Ariel Helwani reported last week that the winner of that bout will also get a title shot.
Jones has no shortage of contenders and, as the best pound-for-pound fighter in the world, deserves his spot on this video game box. Although, if Gustafsson is correct, Jones will probably be flipping it over on his coffee table at home.