Bucket list for teenager with cancer includes strip club and attending a UFC fight card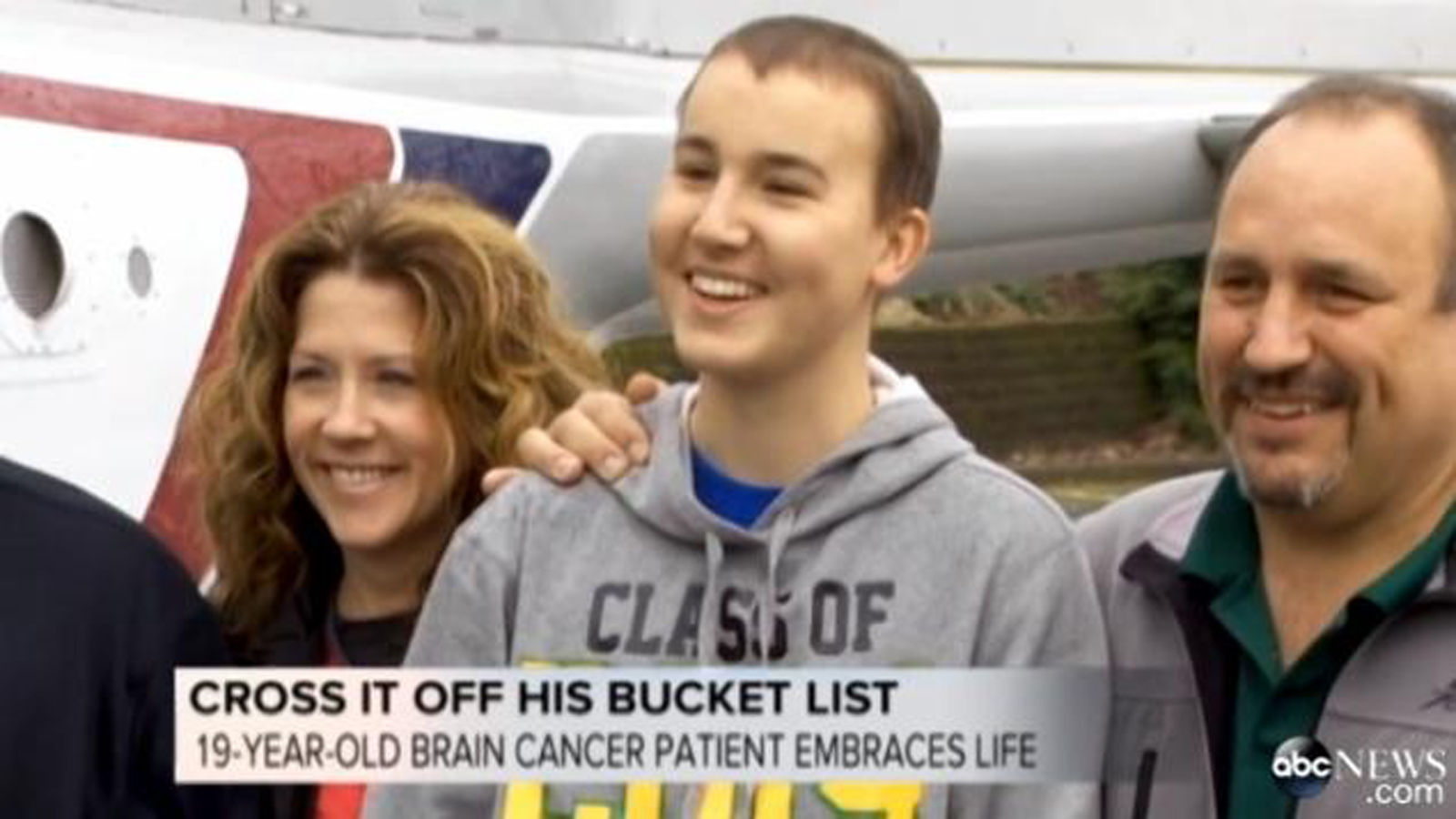 Nineteen-year old Jake Stoneking has had a much tougher life than most people that will read this story about him.
When Jake was 14 he was diagnosed with medulloblastoma, a deadly form of brain cancer, that gave him limited time due to the terminal disease eating away at his body.
Now the young man from West Linn, Ore (Chael Sonnen's hometown no less) has made a bucket list of things he wants to do and near the top of the list is to attend a UFC fight. Seeing a live card inside the Octagon was one spot below his top choice — visiting a local strip club to see some girls dance for him.
Well, Jake was able to cross that item off his list recently when he visited a club in Oregon called Jiggles (yes, it's actually called Jiggles) where he was treated to a night full of dancing, loud music, and probably not a lot of clothing.
According to a story from the New York Daily News, Jake had a great time at the club and now he's itching to cross off more items from his bucket list.
No. 2 on the agenda was to attend a live UFC show, and while it's unclear if the Make-A-Wish Foundation has strip clubs on speed dial, it probably won't be too hard to find him tickets to an upcoming fight card.
Jake's father Todd says that the young man has struggled lately due to the tumor stretching down from his brain into his spinal cord while dropping from 140 pounds all the way down to 104 pounds while he's battling the debilitating disease.
The teenager is currently on a regimen of experimental drugs to help prolong his life, but doctors have said he may have as little as three months left to go.
A second report on Wednesday noted that the UFC has offered to bring Stoneking out to UFC 171 in Dallas this weekend, and depending on how well he's feeling, the young man may be able to cross yet another item off his bucket list.