What Roger Federer hasn't accomplished yet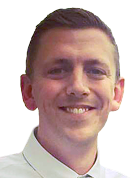 In the "Greatest Player of All-Time" debate, Pete Sampras' edge (if you gave him one) over Roger Federer has largely been the total number of Grand Slam victories.
Grand achievement
14 wins: Roger Federer has now won 14 Grand Slam titles, tied with Pete Sampras for the most in men's tennis history. Take a look back at each one of them.
Well, time to reassess. Federer has 14 big trophies now, too, and he likely won't be stopping there. That's 14 wins in the last 24 Grand Slams. It took Sampras 45 (not counting the four tournaments he skipped in that time frame).
All this greatness has us scrambling for new ways to describe … all that greatness. We can ask how he stacks up to the other all-time greats, but that's just a guessing game. Here's a better question: What hasn't Federer accomplished yet? In honor of the Swiss star equaling a tennis legend's hallowed record, we look at some famous achievements by other legends he has yet to realize.
Hey, the guy needs something to play for, right?
Andre Agassi — Olympic singles champion
For all his domination in the big tournaments, Federer has been less than stellar at the Olympics. He was a semifinalist in 2000 (three years before he would win the first of his 14 Grand Slams), lost in the second round in 2004 and made the quarters in 2008. Agassi is still the only male to have won all the Slams and a gold medal in singles for his career. Maybe the 2012 Olympics in London will be Federer's lucky charm — all matches will be played at the All England Club.
Rod Laver — Calendar year Grand Slam
Sure, the Career Slam is nice, but let's get serious, Roger. Laver won all four of them in the same year … twice (1962 and 1969). It would have to wait at least until next year (Rafael Nadal won this year's Australian Open), but for a man who has made 20 consecutive Grand Slam semifinals, it's certainly a possibility.
Margaret Court — The real Grand Slam record
Court won 24 total Grand Slam singles titles — more than any other player, male or female. Federer has a ways to go to reach that mark, but he has been averaging over two per year. Another five years oughta do it, right?
John McEnroe — Famous catch phrase
"You can NOT be serious!" Five words that have become too big for the game itself. McEnroe's legendary tirade is now a fixture in popular culture. The more quiet, reserved Federer isn't known for his on-court blow-ups. If he slams a racquet on the ground, it's headline news. Maybe it's time for him to spice things up a little.
Bjorn Borg — French-Wimbledon sweep
Three times Borg won both the French Open and Wimbledon in the same year. Federer's arch-nemesis Nadal has done it, too — last year. Now that Federer has step one in the books, he can turn his attention to another test of tennis endurance — two Slams in one month.
Jimmy Connors — All-time ATP wins record
Federer has a long way to go to catch this record. Connors — winner of eight Grand Slam titles — finished his 22-year career with 1,241 wins on the ATP Tour. Federer is now at 650. This isn't exactly an accurate benchmark, though. The ATP didn't exist until 1972 — after Connors had already hit the scene — so many of the game's greats are out of the running.
Ivan Lendl/Pete Sampras — 11 straight years with a Grand Slam final
Sure, that 20 straight Grand Slam semifinals run is pretty impressive, but let's take it one step further, Rog, and do it over a long period of time. Lendl and Sampras both made it to at least one Grand Slam final in 11 consecutive years, an open-era record. Federer has done it in seven so far and shows no signs of slowing up.
Mats Wilander — All-surface dominance
Federer has now joined the short list of players to win Grand Slams on hard, grass and clay courts, but only one player has done it all twice. Wilander won at least two Slam singles titles on each of the three surfaces. The Swede never won Wimbledon, but his two Australian Open titles came while that tournament was still played on grass. How about one more French title, Roger?
Roy Emerson — Career doubles Slam
Emerson is the only player to win all four Grand Slam titles in both singles and doubles, though several of those titles came before the onset of the open era. Federer has had doubles success with countryman Stanislas Wawrinka, winning gold at the Beijing Olympics. Maybe it's time for a new challenge?
Steffi Graf — Grand Slam diversity
Graf didn't discriminate — she loved all the major tournaments pretty much equally. The only player to win all four Grand Slams at least four times each, Graf picked up 22 total titles in a 13-year span. She won seven times at Wimbledon, six at Roland Garros, five at the U.S. Open and four at the Australian Open. Roger's halfway there, already owning five Wimbledon and U.S. Open titles each. One more Aussie and three more French will get him there.
Bill Tilden — Winning with a smoking habit
It may be tough to compare players from eras so far separated, but Tilden is still considered one of the best — a status made all the more remarkable by his unhealthy habits. In an era long before Vitamin Water and personal nutritionists, Tilden was known for smoking regularly and having a poor diet while dominating the tennis world in the 1920s. Let's see Federer win a big title after a cigarette and a steak.
Zack Pierce is a senior editor for FOXSports.com.