Victoria Azarenka posted an Australian Open double bagel and celebrated with a dab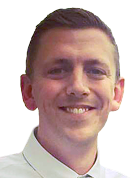 If you stayed up late — or woke up early — in the United States, you might've seen Victoria Azarenka crush Belgium's Alison Van Uytvanck in the grandest of ways — a 6-0, 6-0 shutout.
After the one-sided 53-minute beatdown was over, Azarenka became the latest to join the dab craze:
Solid presentation, Victoria.
She even preserved the moment for all time on her Instagram and Twitter accounts:
— victoria azarenka (@vika7) January 19, 2016
Reporters asked her about it in her post-match press conference:
Q. So you're sticking with the dab in Australia? VICTORIA AZARENKA: For now, yeah. Q. For luck? VICTORIA AZARENKA: I just like doing it. I don't believe in luck. I believe in hard work.
Azarenka is the No. 14 seed at this tournament but should still be considered one of the favorites. She won back-to-back titles in Melbourne in 2012 and 2013. She'll face Montenegro's Danka Kovinic in the second round.