Venus Williams overcomes bee attack to advance at U.S. Open
Venus Williams can add a bee to her list of opponents vanquished at the U.S. Open.
The 34-year-old two-time champion kicked off her 16th campaign at Flushing Meadows on Monday with a first-round affair against 43-year-old Kimiko Date-Krumm that lasted three sets and had interference from a wayward insect.
After Venus dropped the first set, she rallied to win the second. In the third set is when things got interesting. A breakdown of the buzzworthy scene, courtersy of the Associated Press:
The prematch buzz was all about the ages of the players — at a combined 77, it was believed to be the oldest for opponents in a women's Grand Slam pairing, the WTA said.
Then with the 19th-seeded Williams ahead 3-0 in the final set, an insect caused quite a stir. The bee flew close to Williams as she prepared to serve, and the two-time U.S. Open champion tried to gently shoo it away with her racket.
Williams spent more than a minute, moving from sideline to sideline, as she waved her hand and blew at the bee. Even when (someone) shouted "smash it!", Williams refused to take a swing.
Here's a great shot of the bee just inches from Venus' face: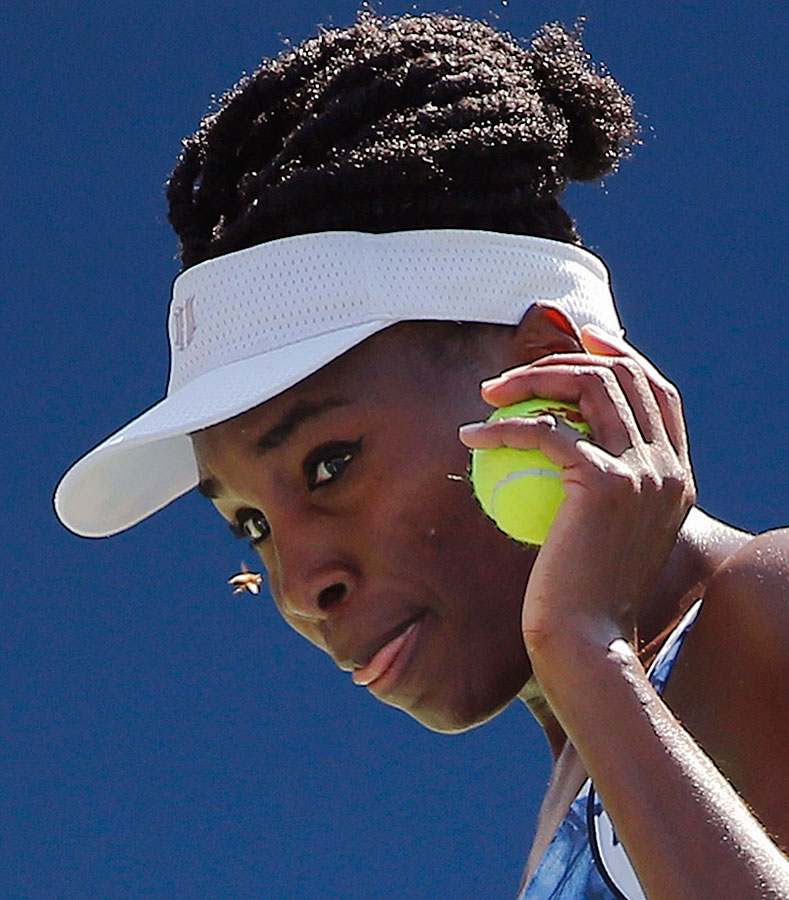 The highlight, though, was when the bee went after Date-Krumm. That led to a full-fledged dance involving two ball persons and a helper with a towel: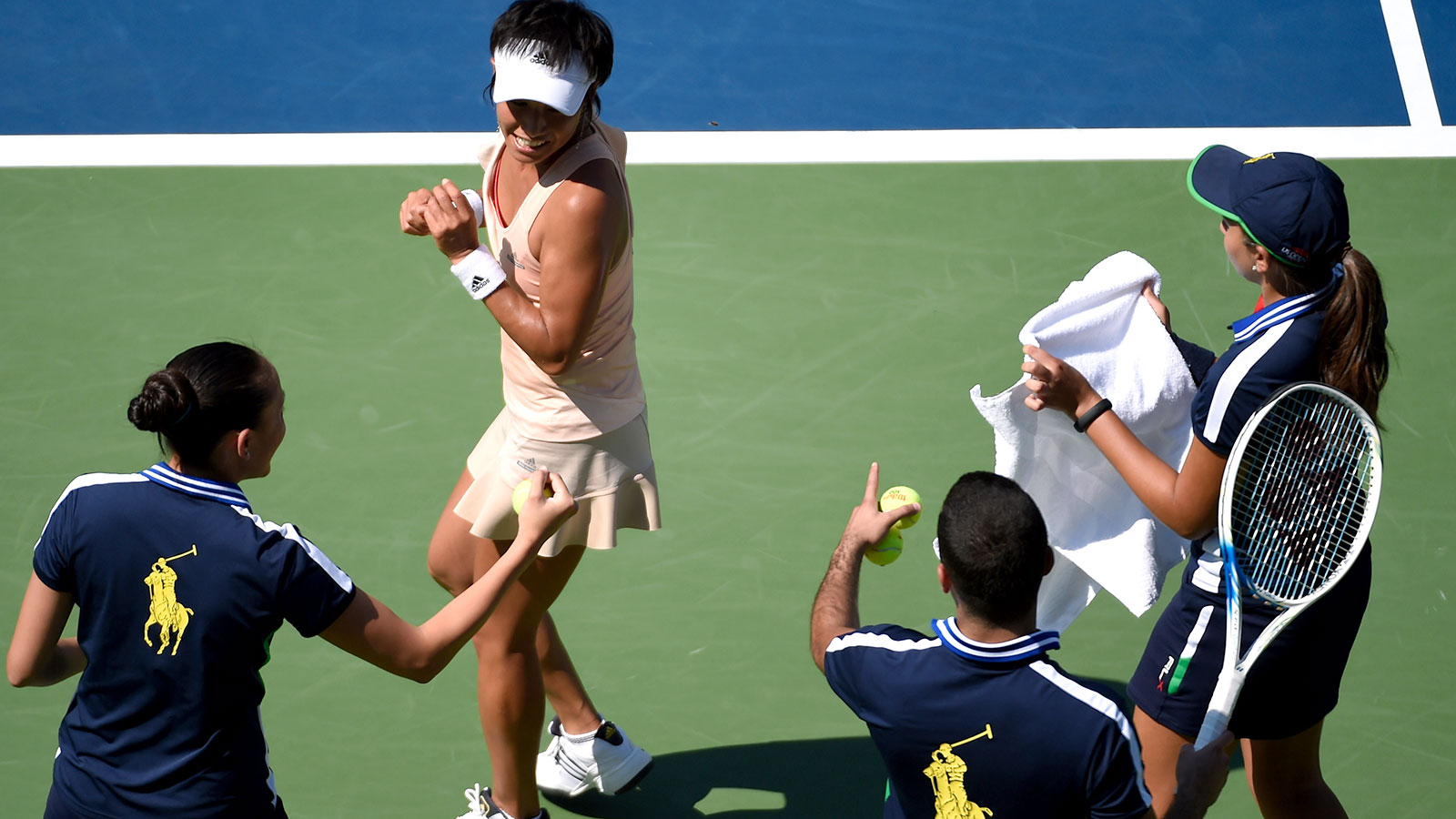 You can see more in the video of the incident.
Williams ultimately won the match 2-6, 6-3, 6-3.