Svetlana Kuznetsova: Dominant at Moscow, Earns WTA Finals Spot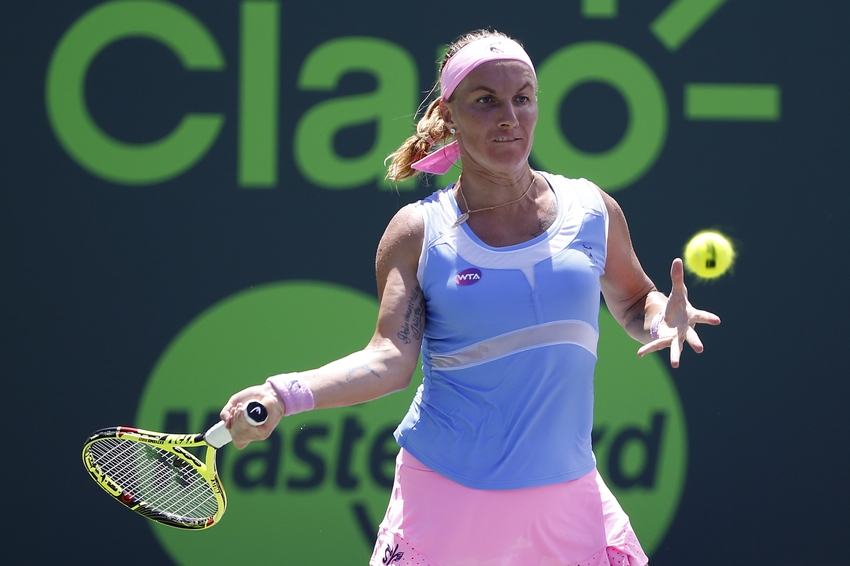 Svetlana Kuznetsova dominates Daria Gavrilova to win the 2016 Kremlin Cup. She claims a spot at the Singapore WTA Finals with the win in Moscow.
Svetlana Kuznetsova wins the Kremlin Cup for the second straight year. The Russian Kuznetsova had the crowd on her side as she easily move past Gavriola 6-2 6-1 to reclaim the title in Moscow.
The win at Moscow catapults the Russian into a spot at the WTA Finals. With women's tennis star Serena Williams withdrawing from the finals in Singapore due to injury, a vacancy was up for grabs. Kuznetsova is no stranger to high pressure tournaments and matches. She enters Singapore with much needed experience.
After taking the Kremlin Cup, Kuznetsova spoke with the Russian media. "I was trying not to think about Singapore all week. I was playing match by match and I'm so happy to win and reach Singapore. It is a great feeling,"
Angelique Kerber is the clear cut favorite to win the 2016 WTA Finals in Singapore. The world number 1 does however face a field made up of both elite young talent and veteran experience. Kuznetsova represents the latter.
The Russian tennis star is a former world number 2. She won the 2004 US Open and the 2009 French Open. Of the 4 Grand Slam finals that she has played in, Kuznetsova has won 2. While she has never made it past the round robin stage in her previous 5 WTA Finals, the Russian has something to prove this year. Earning a spot in Singapore means a great deal to Kuznetsova and she hopes to carry her Kremlin Cup momentum into the tournament.
Want your voice heard? Join the Lob and Smash team!
Check back for more updates on Kuznetsova's performance at the WTA Finals in Singapore, the men's ATP World Tour Finals, and other tennis news from Lob and Smash.
This article originally appeared on