Serena wins Wimbledon title over sister Venus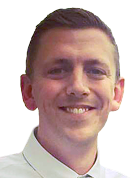 Serena Williams got revenge on sister Venus, winning the 2009 Wimbledon title. Recap all the action from our live blog and then sound off below.
S. Williams defeats V. Williams 7-6 (3), 6-2
Second set
Game 1: Serena starts with the serve and follows up the strong tiebreak with a hold at love. Suddenly, she looks a notch above her sister on this day.
Game 2: The crowd is still subdued, but who can blame them? These games are ending in a hurry. Another easy hold for Venus.
Game 3: And Serena holds easily. I promise I'm not just copy-pasting these comments.
Game 4: Serena may be one break from having this championship in hand, but a series of errors on Venus' serve keep her from getting it here.
Game 5: Serena holds easily. Stop me if you've heard this before. We seem destined for another tiebreak.
Game 6: A 0-15 edge greets Serena to start the game. That qualifies as an opening in this match. It goes to 30-30, then Serena finally gets a real look, earning a break point when Venus pushes a backhand into the net. And Venus double faults it away, a stunning turn after a set and a half of dominant serving. 4-2, Serena.
Game 7: Even the chair umpire seems affected by the low energy, letting out a bored-sounding "40-love" announcement. A hold at love for Serena. She's a game away from the Wimbledon title.
Game 8: Venus drops the first point and the crowd murmurs a few cheers of encouragement her way. She takes an awkward swing at an easy backhand and sends it short. All of sudden, Serena is two points from the title. Venus gets it to 30-30, then surrenders a championship point opportunity. Serena gets a look at a second serve but misses it wide to bring us to deuce. An 18-shot rally ends with Venus in a heap in the corner and another championship point for Serena. Venus saves that and then another a few points later. Finally, on her fourth try, Serena cracks through to finish off Venus.
Serena Williams is your 2009 Wimbledon champion.
First set
Game 1: Venus starts with the serve. She double faults on the opening point to give Serena a quick glimpse of hope. It goes to 30-30, but a pair of mishits from Serena gives the opening game to Venus.
Game 2: Little sister roars through her first service game with an ace, a forehand winner up the line, a service winner and a Venus error.
Game 3: Venus holds at love, capping it with a pair of solid first serves. Players and crowd are still settling in on Centre Court.
Game 4: Venus blows a chance to put away a volley on the first point, then rolls to a hold. Who will crack first?
Game 5: Seems like they're both feeling each other out in the early going. Another easy hold for Venus. Strangely enough, these two will come out and play doubles together a couple hours after they finish up this match.
Game 6: You can see why it's such a nightmare to play against these two. They're both pushing each other around on the serve, without any hint of a break opportunity. Serena holds at love.
Game 7: Of course, just as I say that, Serena plays a beautiful point to take a 0-15 lead on Venus' serve. But Venus quickly erases Serena's edge and holds. We're on serve.
Game 8: And now Venus gets a look, starting off with a 0-30 edge on Serena's serve. Serena rockets a serve to get one point back, but then slaps a forehand into the tape. Two break points for Venus. A second serve clips the line and crosses up Venus to help Serena save the first, and then Venus hits a crosscourt passing shot long to bring us to deuce. A pair of aces secure the tough hold.
Game 9: An extended rally that sends Serena scampering back and forth gets the crowd going for the first time. In the end, it's another easy hold for Venus.
Game 10: The points are still short and the holds still easy. Serena gets it this time. It's 5-5 as we go down to the wire in the first set.
Game 11: Some heavy hitting from Serena gets her to deuce on Venus' serve, but she never gets to a break point. 6-5, Venus.
Game 12: Venus takes the first point with an overhead smash, but Serena reels off the next four points and holds to force the first-set tiebreak.
Tiebreak: They stay on serve for the first three points before Serena gets a mini-break for a 3-1 lead. They trade points and switch ends with Serena holding a 4-2 edge. Serena wins the next point on her serve, then runs Venus ragged on the next point to give herself four shots at the set. Venus saves one, but then Serena hits a lob winner after a nice rally to win the first set.
Zack Pierce is a senior editor for FOXSports.com.