Serena's meltdown not winning her any fans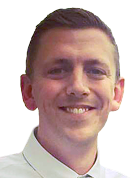 The Serena Williams camp commented earlier this week that they didn't expect a lot of crowd support for her semifinal match against Kim Clijsters at the U.S. Open.
Serena's big meltdown
Photos: It was a wild night at the U.S. Open. Check out these shots of Serena Williams' loud exit at Arthur Ashe Stadium.
After Saturday night's spectacle at Arthur Ashe Stadium, we now know why.
The top American player who — who along with sister Venus have carried the torch for American women's tennis for the past decade — lost her cool in a bizarre and staggering scene that brought about the end of her U.S. Open title defense and proved why rooting for her can occasionally be a real tough thing to do.
Already having lost the first set 6-4, Serena found herself serving to stay in the match at 5-6 in the second. At 15-30, she curled her first serve a few inches wide of the center line. Her second serve twisted in, but the line judge called a foot fault, giving the point to Clijsters. At 15-40, it meant two match point opportunities for the Belgian, whose comeback story has been at the center of this tournament since Day 1.
Williams at first appeared to be taking it in stride, putting her hands on her hips and staring with exasperation down at the line. Perhaps she was thinking about that 2004 quarterfinal against Jennifer Capriati on this same court, a match where a handful of bad line calls went against her in the final set and very likely cost her the win.
Whatever went through her mind, it was soon verbalized. She walked over in the direction of the line judge and, shaking a ball at her, suggested she would shove the green sphere into the woman's mouth.
That's a very tame synopsis of snippets that TV microphones were able to pick up. The line judge was called to the chair. She explained her side. More tournament officials were called in. Williams pleaded her case. In the end, she stood no chance. She had committed her second conduct violation of the match, having earlier smashed her racket on the court after losing the first set. By rule, two violations leads to a forfeited point — even if that point happens to be for the match.
One thing the microphones did pick up without confusion was Serena's reply to an apparent accusation by the line judge: "I didn't say I would kill you. Are you serious?"
Though the exact wording of Williams' threats is still uncertain, it's clear she went over the line. Right there, in close quarters with hundreds of fans who could likely hear most of what she was saying, Serena Williams threatened harm on a line judge.
Williams didn't offer much help in deciphering the situation in her post-match comments. When asked what exactly she said, Williams responded, "I said something that I guess they gave me a point penalty. Unfortunately it was on match point."
And what about the line judge's accusation? "Well, I've never been in a fight in my whole life, so I don't know why she would have felt threatened."
You can't argue with that evasive rhetoric.
Whatever was said, it was an empty threat spoken in the throes of a tense moment. But no matter what the situation, it's simply unacceptable.
Would Roger Federer do that? Would Tiger Woods? Would Venus? Heck, even John McEnroe usually went no further than personal insults, severe and inappropriate as they may have been.
Momentary losses of composure on court are a big part of what makes tennis a fan-friendly sport. McEnroe was so legendary for them that his "You cannot be serious!" has become one of the sport's catchphrases. America's top men's player, Andy Roddick, has had his fare share of scuffles with line judges too. Most of the time, these rants are an entertaining side plot. This time, it went too far.
It was Williams' mother, Oracene Price, who made the comments about the expected lack of fan support to the New York Post. She sensed that the American audience was latching on to Clijsters' story. And she was right.
Clijsters was away from the sport for over two and a half years while she had her first child. She only returned a few weeks ago and needed a wild card to even get in the U.S. Open field. Now, the comeback mom is one win from a Grand Slam title. She is technically a defending U.S. Open champion herself — she won it all the last time she played this tournament, in 2005.
So when Williams' dream of defending her title fell apart, there was Clijsters standing in disbelief. Williams graciously shook hands with her after being told she had to forfeit match point, and Clijsters shook her head and was hesitant to leave the court. She wanted to play it out.
"It's unfortunate that a match that I was playing so well had to end that way," Clijsters said.
Williams will bounce back from this. She's America's tennis star, and her contributions to the game are still undeniably important. Plus, athletes have done far worse things and still managed to restore their reputations. And then there's Novak Djokovic, who had a similar fall from grace at Arthur Ashe Stadium a year ago in a post-match interview and has already won the fans back after hitting a few late-night balls with McEnroe.
Reputation, though, is the key word. Serena's is a bipolar one — she's known as much for the 11 Grand Slam singles titles as for what many consider a lackadaisical attitude. An outburst like the one we witnessed Saturday can hurt that reputation a lot more than another trophy can help it. Which way she goes on the teeter-totter is entirely up to her.
And then there's Kim Clijsters on the other side of the net — calm, cool and collected. No extra flash, no extra talk. The racket does all that for her.
Just the kind of player a crowd can get behind.