Second serves: Roddick's win leaves us hanging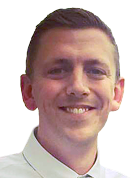 Andy Roddick has a signature win at a Grand Slam for the first time in more than five years, but it feels less than satisfying.
The Great American Hope is through to the semifinals at the Australian Open after his opponent — third-ranked Novak Djokovic — retired Tuesday while trailing 2-1 in the fourth set, already down two sets to one. The Aussie heat had made the defending champion woozy, and with Roddick clearly in control of the match, Djokovic decided to save himself for the French Open.
Where to start?
A little over four months ago, these same two players met in this same round at the U.S. Open. Before the match, Roddick poked fun at Djokovic's reputation for being "quick to call the trainer." After Djokovic won in four sets, he defiantly fired back at Roddick — who had no injury excuse to use himself — in front of the Arthur Ashe Stadium crowd.
Ironic, then, that it was injuries and ailments that ultimately felled Djokovic at the site of his greatest success. Roddick — 26 years old — has been lauded all tournament for his newfound physical fitness. He's 15 pounds lighter and wisping around the Melbourne courts with the ease of a Pong paddle. Meanwhile, Djokovic — 21 years old — is having stamina issues.
Ultimately, only Djokovic knows how miserable he felt. His four-set win over Marcos Baghdatis in the fourth round ended at 2:26 a.m. just two nights before, and long matches have taken their toll on him in the past. He certainly looked terrible, and no one wanted to see a repeat of the day before, when a nausea-stricken Victoria Azarenka was quite literally stumbling around the court before finally retiring against Serena Williams.
Still, the Serb sensation's penchant for retiring in big matches is getting old. In 2006, he threw in the towel in the French Open quarterfinals against Rafael Nadal. In 2007, he retired in the semifinals at Wimbledon citing back and foot injuries, just two days after a five-hour, five-set marathon in the quarterfinals against Baghdatis (who is becoming quite the thorn in Djokovic's side in these Slams).
All this leaves a funny taste in the tennis fan's mouth. What would've happened if Djokovic had been at full strength? Does Roddick's efficient second-set win mean anything? This new-and-improved Andy Roddick beat a player ranked higher than him for the first time at a Slam since ripping Juan Carlos Ferrero for the 2003 U.S. Open title, but this win is incomplete.
So here Roddick is, back in a Slam semifinal after beating up on his first four opponents (against whom he is a combined 23-1 in his career) and getting past a fading Djokovic in a match that wasn't played out in its entirety. He's still standing, but it's unclear how we should feel about his chances.
All these caveats won't take the bounce out of Roddick's step — and they shouldn't. You can only beat the player that's thrown before you. He has knocked off the defending Australian Open champion, if not by virtue of his tennis then by virtue of his greater endurance, which is still an important part of the game.
The deflating stat? He was 0-6 against higher-ranked players in between the Ferrero win and Tuesday, and five of those losses came against his next opponent — Roger Federer.
Roddick's going to need that extra bounce in his step.
Hometown hero
Jelena Dokic's inspiring run through the Australian Open field ended Tuesday with a three-set loss to No. 3 Dinara Safina.
Dokic — an Australian of Serbian descent — has been off the tennis radar for quite some time, appearing in only two Grand Slam draws since 2004 due to personal issues. A former world No. 4, Dokic is making another attempt at a comeback.
And what a start it was. She received a wild card entry to the tournament and did not disappoint, ousting three seeded players before finally bowing out at the hands of Safina. All five of her matches went to three sets.
It was the furthest an Australian woman had gone in Melbourne since Alicia Molik reached the quarterfinal in 2005. It's always enjoyable to watch a Slam crowd get behind one of its own, and since no Australian man was going to do any damage — all seven in the draw were out before the third round — this was a great story to follow.
Roger, you tease!
From red alert to no sweat, Roger Federer has yanked us through the gamut of emotions in the span of two matches.
After dropping the first two sets to a spirited Tomas Berdych in the fourth round, it looked like the 13-time Grand Slam champion would have to wait for Paris to try again at equaling Pete Sampras' record. But like the end of a bad superhero movie, Federer regained his otherwordly talent just in the knick of time to save himself with a five-set win.
He followed that with a straight-set drubbing of this year's Next Big Thing, Juan Martin del Potro and gave us the quote of the new year in tennis:
"The longer the match went, the more he struggled and the better I got. The last couple games … You want to almost put him out of his misery because you know how tough it is for him."
The longer the match went? The whole 6-3, 6-0, 6-0 ordeal lasted a whopping 80 minutes. And still, del Potro had to be "put out of his misery." Now you know what it's like to play against Federer when he's at his best.
Zack Pierce is a senior editor for FOXSports.com.