Roger Federer: Paying players more won't stop match-fixing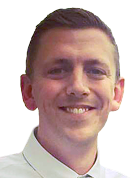 We've heard from much of the tennis world in the wake of Sunday's Buzzfeed and BBC reports of potential match-fixing in tennis. It was Roger Federer, though, who may have had the most interesting comment of all.
After his first-round match Monday at the Australian Open, he was asked about the plight of the fringe player — the guy hanging on around the "top 100 or 150" who doesn't make crazy millions in endorsements and prize money, the type presumably most likely to take the financial bait and fix a match. Didn't Federer think the problem could be addressed by finding more money to pay those players fighting it out in the lower ranks?
Federer didn't mince words. Via the Australian Open website:
ROGER FEDERER: I completely disagree with you. I think you don't understand. It doesn't matter how much money you pump into the system, there's always going to be people approaching players, or people, any sport. It's all a question of money, you know. It doesn't maybe happen at the challengers. It's going to happen at the futures. It's going to go away if you offer $1 million for every player to play at every tournament? It's not going to change a thing. Still might be approached. That's why I think you're wrong there, that more money there is going to solve the issue completely. I agree we should have more money at futures, challengers, all these levels. But it's not going to solve the issue. The issue is elsewhere, in the player's mind.
It's easy to understand the logic behind the question. Martin Vassallo Arguello — an Argentinian player who was involved in a highly suspicious match against Nikolay Davydenko back in 2007 but never charged with any wrongdoing — made just $1.4 million and change in a pro career that spanned 11 years, according to his ATP profile page. That's about $130,000 a year. Consider the expenses of travel, resources and coaching for a tennis player — and this Forbes story from 2013 gives you an idea how big a burden that can be — and that does not add up to a life of glamour.
There are many more players in that financial class than in that of guys like Federer, Novak Djokovic and Rafael Nadal. It makes sense, then, to argue that paying more money to this type of player could help reduce the incentive to take bribes from gamblers. Obviously part of the incentive for a guy like Federer not to throw a match is tied largely to the money and prestige he can earn without having to risk his reputation.
But Federer is right. Tennis probably can and should pay more to its players — especially if it's going to continue to accept betting websites as partners — but there is a ceiling to how much can be paid, especially at these little-known smaller events, that is far too low to ever prevent the potential temptation of taking a shortcut to more.
Earlier this month at the Brisbane International, the total prize money for all men's singles players to split was $209,030 Australian. First-round losers were paid $4,085. That tournament is on the lowest-rung of ATP World Tour events. A step lower, at a Challenger event like those Federer references, first-round singles losers received $780 at a recent pre-Australian Open tournament. The winner got just under $11,000.
That's a heck of a long way off from Federer's in-jest proposal of $1 million per player, per tournament. Even a more reasonable standard of, say, $15,000-$20,000 per tournament requires a drastic increase in prize money and still isn't nearly enough to eliminate the temptation of match-fixing. Djokovic said Monday that he was once offered a whopping $200,000 to throw a single match.
Paying more also doesn't address the other necessary ingredient to engage in match-fixing — a disregard for competitive integrity. The desire to compete, win and earn your glory runs antithetical to the shame of intentionally losing for profit. Even if no one ever finds out, you will have to live with the dishonor.
And living with it can be very doable because fixing a tennis match doesn't always have to mean losing it. Read the Buzzfeed article that started all this and scroll down to the "Three Ways to Fix A Tennis Match" graphic. Fixes can potentially be focused on certain sets or even games only. A player could, for instance, win the first set, intentionally throw the second set, then win the third and still be considered to be fixing the match despite winning. You can fix a match and win money without harming the bottom-line competitive integrity of a tournament while also making it more difficult for investigators to discover and prove.
This is why, as Federer says, the "issue is elsewhere, in the player's mind." If you can convince yourself that match-fixing has the right combination of financial gain and manageable risk, while also being able to handle the internal ethical conflicts, you might just do it.
Match-fixing is a difficult, if not impossible, problem for tennis to overcome. Even with avid detection systems in place, proving a player's complicity is challenging. Players straining just to get by with their meager prize and sponsorship money have little to lose risking a ban from a sport that isn't bringing them fame and fortune anyway. But Federer is right that throwing more prize money at players — though good and deserved for the players — isn't a practical strategy for prevention.