Here's a solid photo from Roger Federer's first ever match at Indian Wells
Roger Federer first appeared in the main draw of what is now the BNP Paribas Open in 2001. He has played in Indian Wells every year since, meaning this year's trip was his 15th career stop at the ever-more-popular tournament that many have dubbed tennis' "fifth major."
It's been a memorable run. Federer has won the title four times, has been runner-up to Novak Djokovic each of the past two years, and has three other runs to the semis in the California desert to his credit.
That first ever trip to the main draw was a short one — he lost in the first round to Nicolas Kiefer 3-6, 7-5, 6-1. (Andre Agassi would later beat Pete Sampras to win the championship.)
Here's a great photo from that match against Kiefer: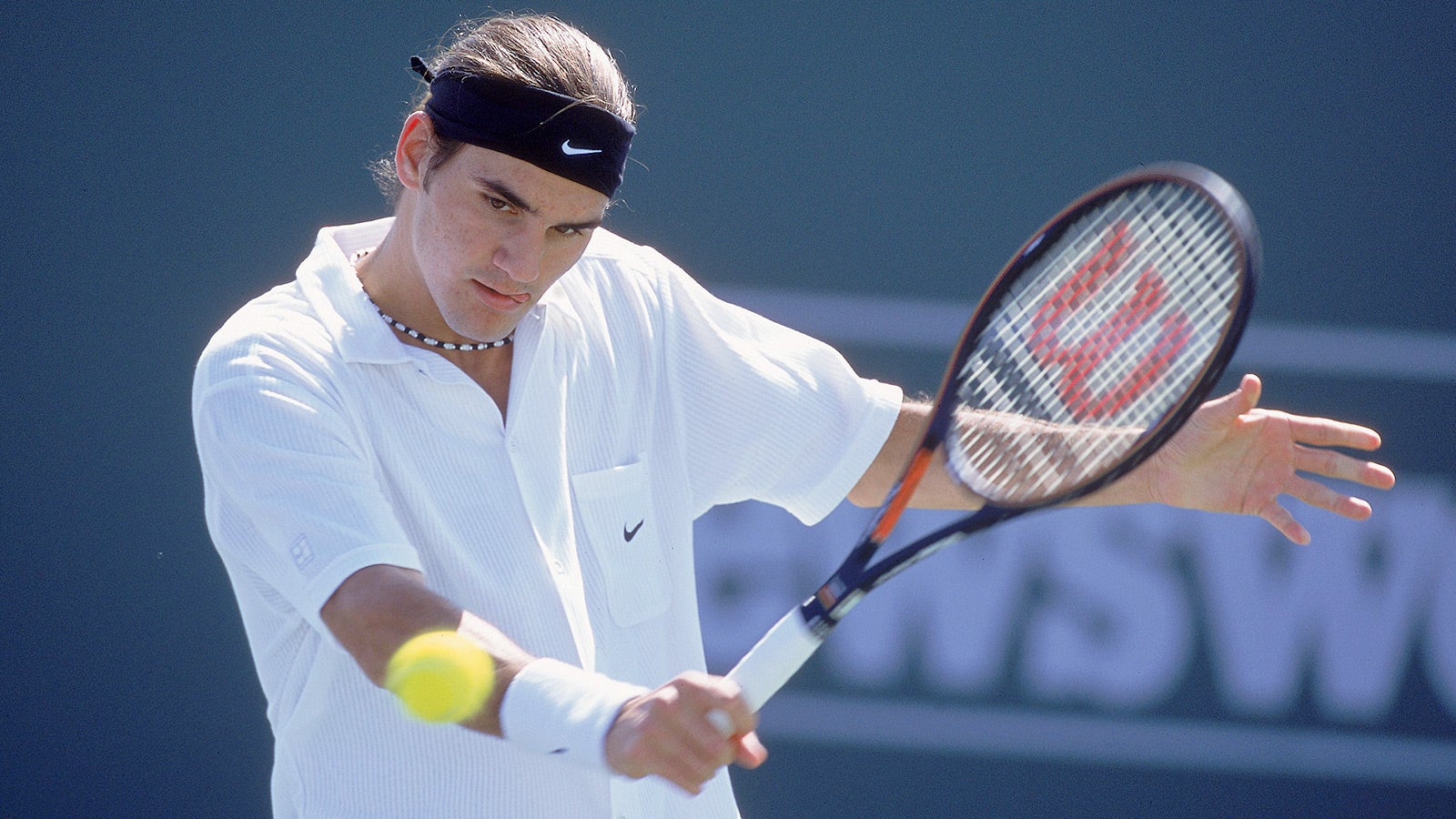 Interesting wardrobe here from Federer. A white button-down shirt — with a pocket! Digging the necklace too. The Wilson racket, Nike logo and signature bandana though, look quite familiar.
Here's a side-by-side of Federer's first ever match at Indian Wells and his most recent — Sunday's loss to Novak Djokovic in the final: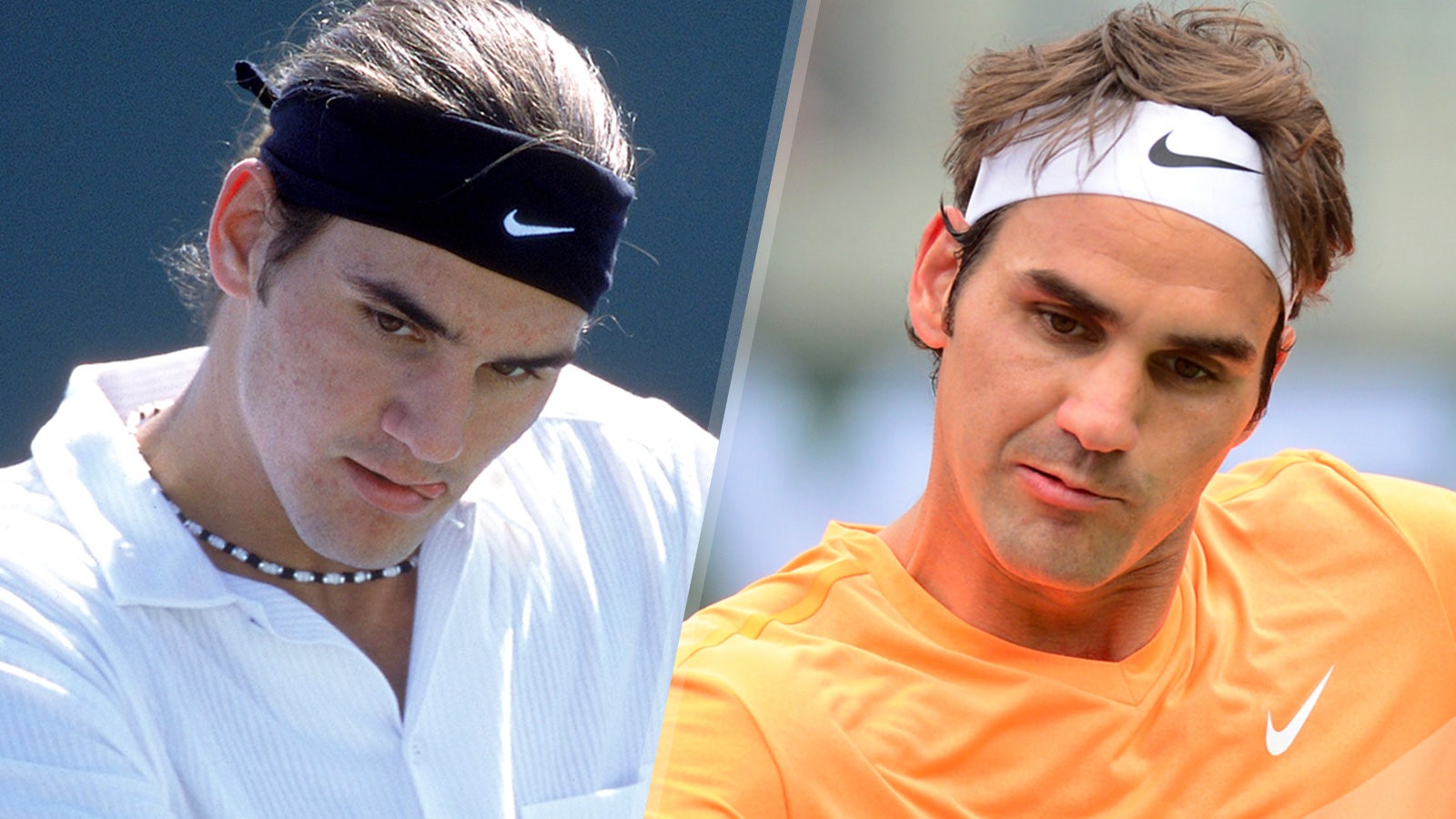 Aging pretty well! See you next year, Roger.