Roddick a real Grand Slam threat once again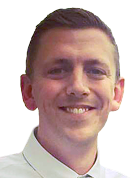 Roger Federer deservedly ruled the post-Wimbledon headlines, but the bigger story just might be the man who lost to him in that epic final on Sunday.
After five sets, 77 games and over four hours' worth of heavy hitting against the best player this side of the Milky Way, Andy Roddick matters again.
The American, of course, was no slouch before his run to the Wimbledon final, a match he lost in five sets (and probably should've won in four) to Federer, with the final set score a surreal 16-14. He has ended the year ranked in the top 10 every time since 2002 and had reached at least the semifinal round at a Grand Slam nine times headed into the fortnight. He is and has always been a world-class player.
But ever since his lone Slam triumph — at the 2003 U.S. Open — he has watched four men storm past him in the rankings. First, there was Federer. He was tied with Roddick on the all-time Slam titles list after that 2003 U.S. Open — both had 1. Since then, Federer leads 14-0. Later, Rafael Nadal, Novak Djokovic and Andy Murray all joined Federer in co-founding the prestigious tennis club known to the media as the "Big Four." This club owns every Grand Slam championship trophy since the 2005 Australian Open.
"Big Four + Roddick" Standings

Player

W

L

PCT

GB

Rafael Nadal

39

15

.722

…

Roger Federer

35

25

.583

7

Andy Murray

17

16

.515

11.5

Novak Djokovic

14

27

.341

18.5

Andy Roddick

10

32

.238

23
If you were to take the Big Four along with Roddick and make a five-player "conference," where their career records against each other comprised the standings, the table at right shows how it would look.
As you can see, Roddick's not in the pennant race (though his and Federer's records are made mostly on Federer's lopsided 19-2 edge over him). He had become an afterthought when 2009 started, not even considered for admission in the Big Four. And how could he be? Going into this year, he had just one win over the rest of those players at a Grand Slam, beating the then-49th ranked Nadal at the 2004 U.S. Open.
Then came this year's Australian Open, where he had Djokovic on the ropes in the quarterfinals before the Serb retired while trailing in the fourth set. Roddick went on to lose to Federer in the semis in Melbourne. At Roland Garros, Roddick put up his best-ever showing — a fourth-round appearance, though he did not cross paths with a Big Four member.
Then there was Wimbledon. We've heard much about the lighter, fitter Roddick with a new game and a new lease on tennis life. Finally we really got to see it. He handled Murray (and a fiercely pro-Murray crowd) in the semis, and he gave Federer everything he could handle in the final. If you make a 14-time Grand Slam champion, still in his prime, go 30 games to knock you out in the fifth set, you're doing something right.
Was this a fluke? It sure doesn't look like it. Roddick outplayed Murray and challenged Federer to the bitter end, showing a never-before-seen poise and a bevy of new tricks in the bag. He seemed more than content to get into baseline rallies with the smooth-swinging Swiss — a death sentence, conventional wisdom would say — and unleashed a handful of up-the-line backhand passing winners that are normally an artistic stroke reserved for Federer's near-limitless arsenal.
Yes, this is a different Andy Roddick.
The upcoming U.S. Open — for the last five years, a Federer showcase — now has a new wrinkle. Roddick needs only to make the quarterfinals in New York to complete his best calendar year of Grand Slam results in terms of total wins. But after his newfound spark at Wimbledon, that would be nothing short of a disappointment. He's headed to his home court now, equipped with the tools to be considered a top contender once again.
When Roddick botched a backhand volley try on set point in the second-set tiebreaker on Sunday, Federer went on to swipe the frame away and the Wimbledon final suddenly had the feel of so many other Roddick-Federer matches — Roddick hangs tough early; Federer steps on the gas late. Except this time, Roddick wasn't letting up.
"At that point, like everything else, there's two options: You lay down or you keep going," Roddick said after the match. "The second option sounded better to me."
That quote is about so much more than one match. Roddick found a brief window after the Pete Sampras Era and before the Roger Federer Era to win a Grand Slam title and reach No. 1 in the world. He could've laid down his whole career after all these wunderkinds started passing him by. After all, life's not bad. He's married to a supermodel and still making millions to hit tennis balls.
But giving up is not in his nature. He chose to keep going and now, once again, he's a threat to hoist a big trophy.
Of course, it takes more than one good tournament to gain admission to — and force the renaming of — the Big Four. Roddick will need to follow up with a few more wins over these big guns, and who knows if he can keep up the quality of play he showed at the All England Club?
One thing's for certain, though — for the first time in a long while, Andy Roddick is playing well enough to beat anyone in his way.
The Associated Press contributed to this report.