Is this the end for Rafael Nadal?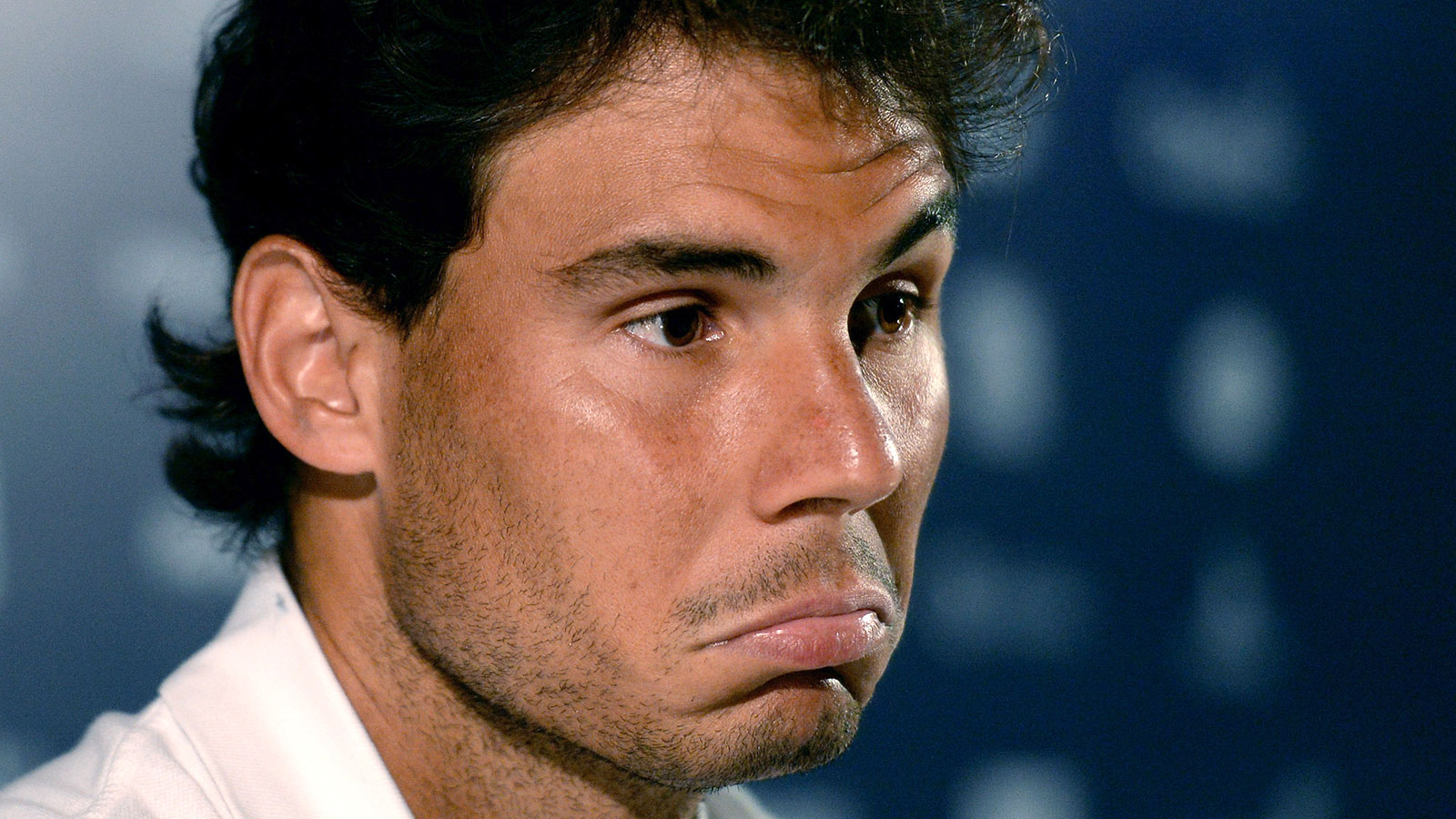 Rafael Nadal lost on clay again this weekend in a semifinal match in Rio to Pablo Cuevas. It's the seventh time in the past eight tournaments Rafa has failed to win a title on the surface he's historically dominated. It's his seventh loss on the surface in 10 months, a total number of clay losses that took him the previous four years to hit (minus a meaningless comeback tournament) and one that once saw him take six years to reach.
But here was the most surprising thing about this weekend's loss to the strictly mediocre Cuevas: It wasn't a surprise. There was no shock. There was no awe. As recently as two years ago this would have brought the equivalent of "Man on Moon" headlines in the tennis world. Now it was like the fourth-most interesting thing to happen this weekend.
This is the new normal for Rafael Nadal — getting ousted in third-tier tournaments by players who shouldn't be his equal, but all of a sudden are. It's a stunning, rapid decline for the greatest clay-court player in history.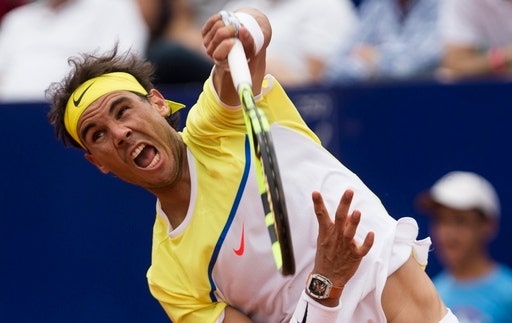 Consider this mind-boggling stat: In the past 671 days, Rafael Nadal has lost four clay-court matches to players ranked No. 20 or worse. That's the same amount of similar losses he had in the previous 3,849 days.
Here's what scariest of all: You can't even say you can see a glimmer of the old Rafa is this new version. He's a player lacking mobility, confidence, a strong backhand and the intimidation factor that often won his matches before the coin flip. In fact, given Nadal's struggles, the confidence thing may have switched. When the greatest clay-courter in history lines up against Dominic Thiem (who Nadal lost to last week), it's Nadal who's perhaps most nervous. There's something Sisyphean about getting back to normal.
Two things were always going to hasten the demise of Rafael Nadal. First, he played like an NFL running back, turning tennis into as much of a contact sport as possible, putting all of his 185 pounds on each knee every time he nimbly lumbered to shots he miraculously got back into play. He was never going to age well — I've called him the Allen Iverson of tennis for years. Playing until age 35 like Federer will? It's not happening.
But as we so often see in tennis, physicality is only a part of it. It's the mental game that's so important and Nadal, one of the most cerebral players of his generation, doesn't seem to have the mindset to can recover from such struggles.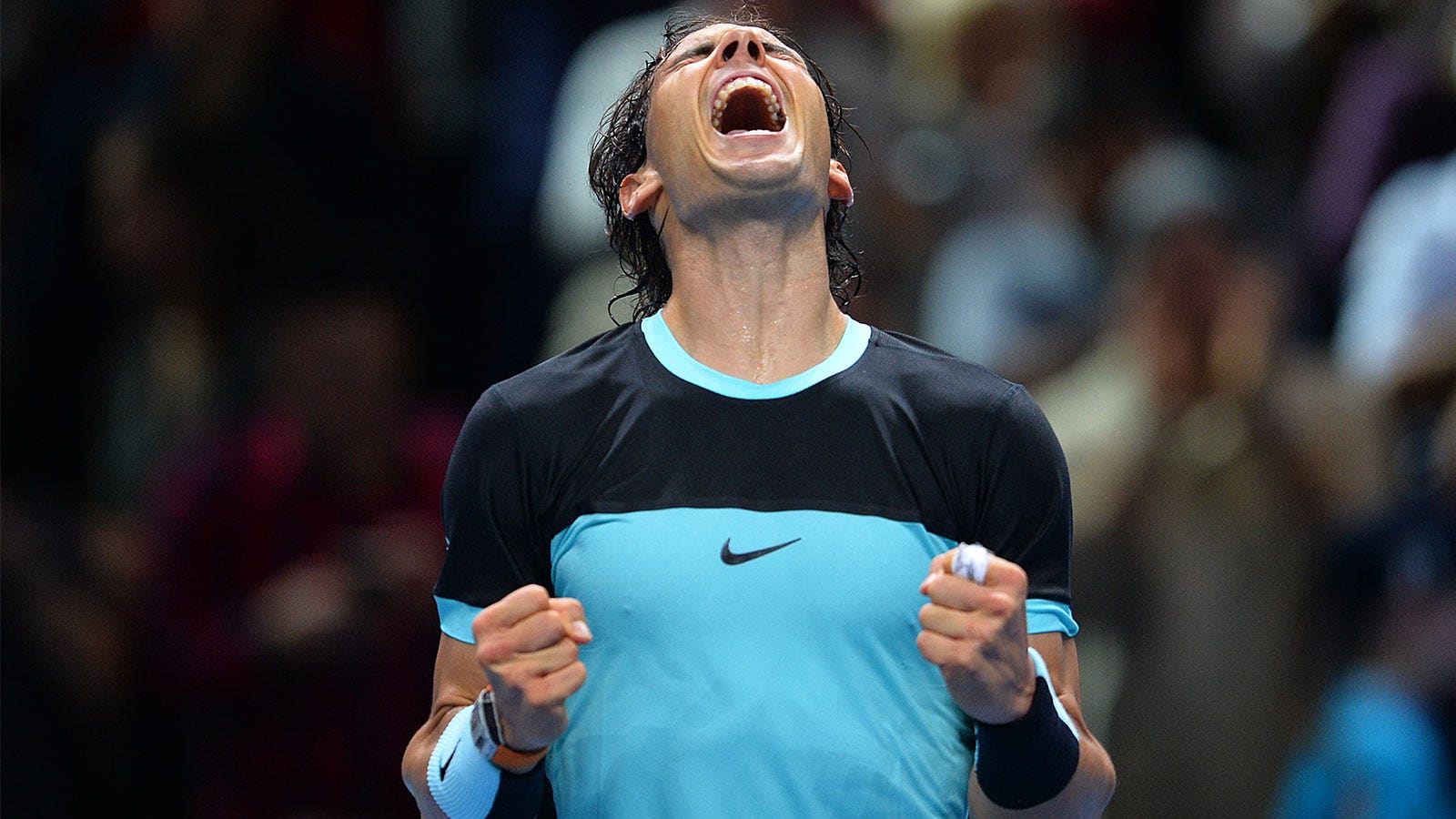 The sports media is so quick to write off players, partially because it's a fun parlor game and partially because there's so much down time after the Australian Open that you need some kind of story ideas. They were doing it with Roger Federer more than seven years ago and all the Fed has done is make the finals of three of the last seven Slams.
But unlike the hundreds of times Federer has been written off or all those times the past decade when people assumed Serena's dalliance with tennis would end, proving to be just a stop in a career that would encompass many other fields, this Nadal thing is different. This time there's definitive evidence that Nadal might be finished and not just in being "Nadal," but even in being the prohibitive favorite in a clay-court tournament or a threat to do damage in a Grand Slam.
Here are Rafa's results at the Australian/French/U.S. Opens since Wimbledon in 2012 ("A" stands for "absent"): 2R, A, A, 1R, W, F, 4R , QF, 2R, 3R, 1R. The win was at the 2013 U.S. Open. The final, which came next on the Slam calendar, was that bizarre match against Stan Wawrinka in the 2014 Australian Open, which, if we look back on everything, was the start of Rafa's undoing. And even throwing in the clay, Nadal won the French three times since but was rolled off the court by Djokovic in the fourth round last year, a fate that will almost certainly happen again this year at some point in the tournament, if Nadal even makes it far enough to get Djokovic.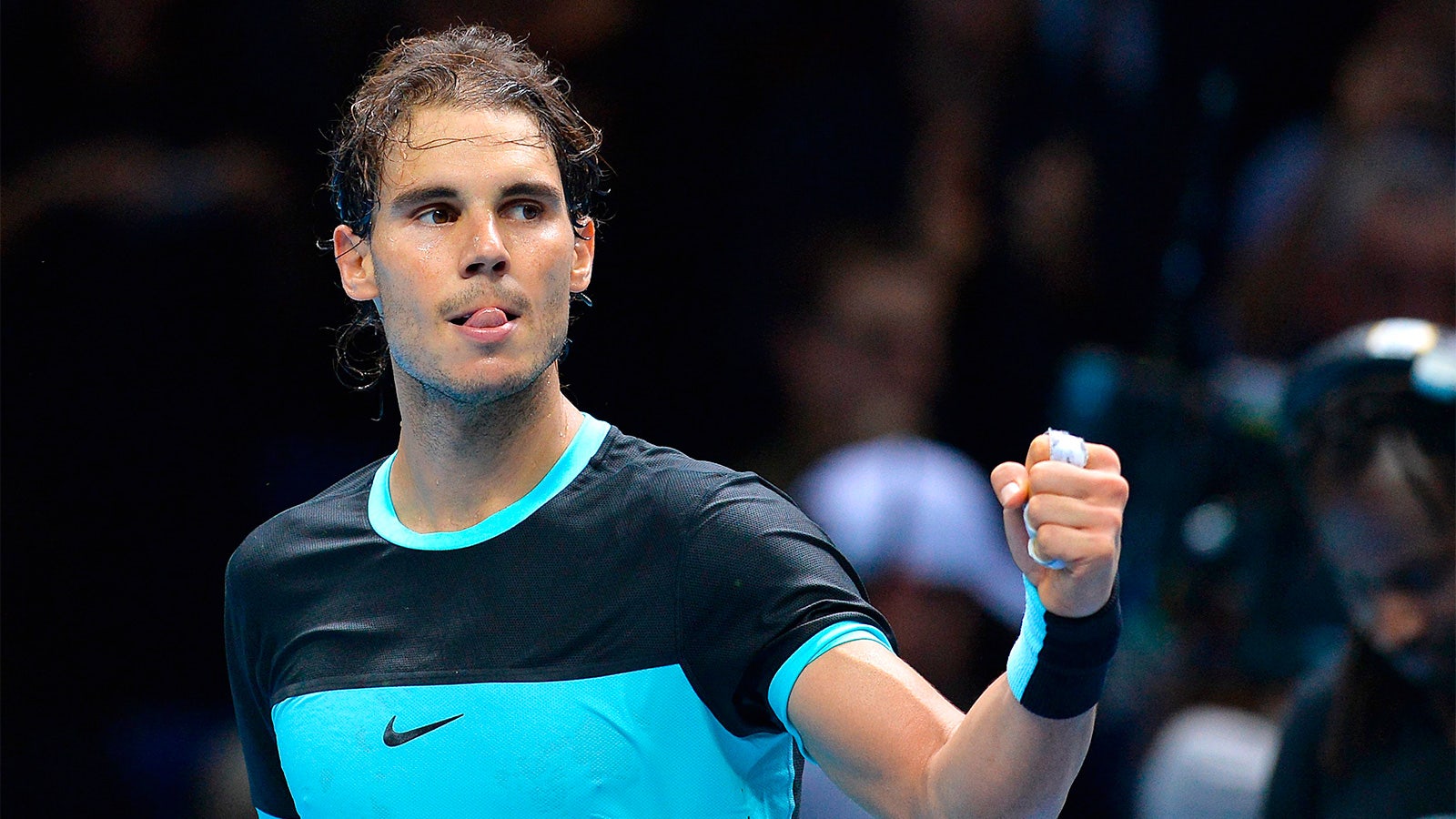 Maybe he can, maybe he can't. On the bright side, a Nadal fan would say he won six of seven sets against David Ferrer, Stan Wawrinka and a (mostly disinterested) Andy Murray in the Tour Finals in November. And last year was only his first Slam-less year since 2004. He may be struggling, but he's not as far away as the results might look.
But unlike, say, Serena, who would never be judged on smaller events (she plays her season for the majors), Nadal has always been dominant in such tournaments, which is how he went 227-8 on red clay from 2005 to 2011. Nadal seemed to build momentum winning lower-tier events. The fact that he isn't now is a clear sign of distress.
What to do? Other than attempting to fiddle with the space-time continuum, Nadal has to try something radical and bringing in someone else to work with him is the easiest idea. (I'm not saying to fire Uncle Toni but sometimes a new set of eyes helps, a la Djokovic and Boris Becker or Federer and Sefan Edberg.) New blood. It's invigorating. It works. The first step for Nadal is going to be building confidence, which starts with some wins. That's easier than it sounds, however.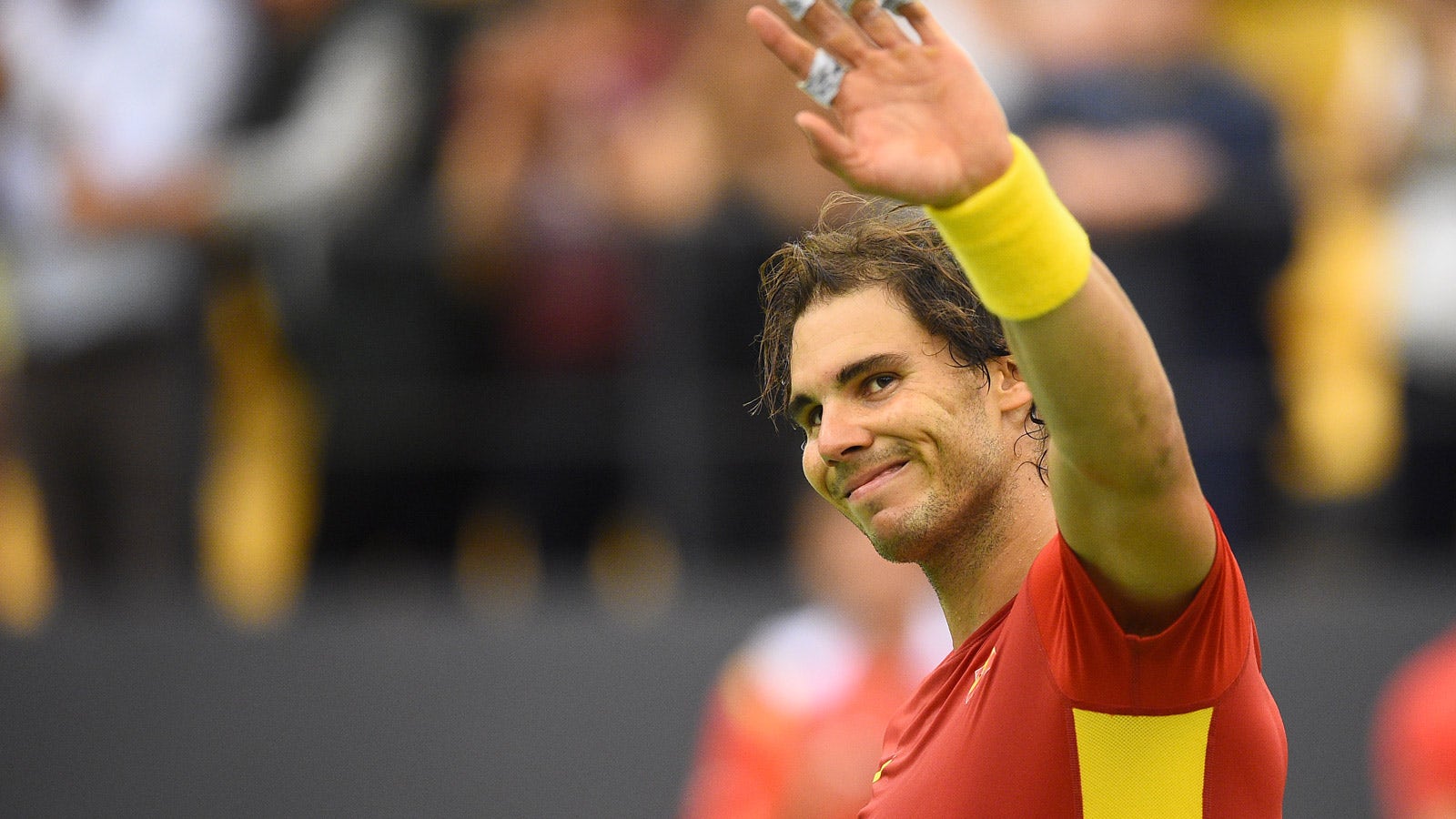 We've given plenty of stats about the rapid downfall of Rafael Nadal, but this one might be the most remarkable of all. In his past 15 clay-court tournaments, Nadal has failed to make the finals of back-to-back events a total of three times. The first of those coming at Monte Carlo and Barcelona in the spring of 2014, when he went QF, QF. Prior to that, the last time Nadal had gone two consecutive clay tourneys without making the finals in two straight was Palermo and Buenos Ares in late 2004 and early 2005. Nadal was ranked No. 49 at the time and had yet to win his first French Open.
Whether it's old soldiers or great champions, the cliche is the same: They don't die as much as they fade away. Rafael Nadal isn't gone yet, but with every successive clay-court loss he's threatening to fade away into irrelevancy and to get bitten by the hard-charging style that made him one of the greatest players ever.