Oudin captures hearts of America at U.S. Open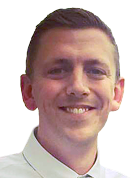 Even if you're not much into sports, you can rally behind this story. A 17-year-old girl from Georgia is beating some of the biggest names in tennis on one of the sport's biggest stages.
Her name is Melanie Oudin and she has taken the U.S. Open by storm this past week, winning four straight matches at the year's final Grand Slam event, three of those against highly regarded players.
Ranked No. 70 in the world going into the tournament, Oudin — pronounced oo-DAN, thanks to her father's French heritage — stands just 5 feet, 6 inches tall but has proven that height isn't nearly as important as heart.
It all started last Tuesday, when Oudin was slated to face unseeded Russian Anastasia Pavlyuchenkova. Oudin had no difficulties there, winning 6-1, 6-2. That result went largely unnoticed, and little did she know the success that was about to come.
It was her next match that catapulted Oudin into the minds of fans across the country. Her second-round opponent was Elena Dementieva — a very experienced 27-year-old Russian, ranked No. 4 in the world and twice before a Grand Slam finalist. Oudin dropped the first set in that match 7-5, showing great poise but ultimately relenting to the superior game of Dementieva at Arthur Ashe Stadium, the largest arena in tennis.
Feel-good story over, right? Not even close.
Oudin turned the tables in the next two sets. She won them 6-4 and 6-3 to pull the tournament's first stunning upset, all the while motivating herself with fist pumps and cries of "Come on!"
One person not surprised by the result: Oudin.
"During the match, I had confidence, and, I mean, I was right there with her the entire time," Oudin said. "She wasn't blowing me off the court. She wasn't hitting winners left and right on me."
Oudin's memorable run
Photos: Check out the best shots of American teenager Melanie Oudin's memorable four-match run at the U.S. Open.
The win made Oudin an instant star, but it wasn't the first time the feisty teen had made noise at a Grand Slam. She beat Jelena Jankovic — a former world No. 1, ranked No. 6 at the time — in the third round at Wimbledon earlier this summer. That match followed a similar pattern: Oudin lost the first set before rallying.
As the national media spotlight grew brighter in New York, Oudin didn't wilt. Her reward for beating Dementieva was a third-round match at Ashe on Saturday against Maria Sharapova — the popular tennis star and 2006 champion at the U.S. Open. Once again, Oudin dropped the first set. And once again, Oudin rallied behind a crowd that was falling in love with the gritty game of the determined youngster.
Then came a fourth-round match against No. 13 Nadia Petrova, the fourth straight Russian Oudin had faced in the tournament. The Georgian was overwhelmed in the first set but fought back for yet another three-set victory.
"I try to pretend that it's not, like, Arthur Ashe Stadium. I try to just pretend it's any other match — even just practicing," Oudin said. "Sometimes I tell myself I'm just practicing at my academy at home, and I'm just playing one of my friends," Oudin said. "So it's not a big deal."
Not a big deal? Look at that: She's even modest. Her inspiring run has taken almost all the focus off the other major storylines this fortnight in New York. Roger Federer's quest for a sixth straight title in men's singles is almost an afterthought in the headlines next to Oudin.
And consider what her peers are saying about her:
Dementieva: "She has a great variety. Today she was definitely in the court trying to hit down the line. She has a very solid game. She moves really well. The footwork is really great. She was really fighting for every point, playing everything back; she's very patient. She knows what is her strength. She's just waiting for the moment to attack the ball."

Sharapova: "I certainly think she has a great future ahead of her."

Petrova: "She's on a roll. And she has nothing to lose. She goes, enjoys it, crowd is behind her. She's just having a blast out there."

Top American men's player Andy Roddick: "I like the way she constructs points. It's not just, you know, hitting the ball to one spot. She kind of works the slice in there. She competes. She moves really well. She seems like a sweetheart. I'm cheering for her."


Oudin's path to stardom on Broadway started down south in the Atlanta suburb of Marietta, Ga. At 7 years old she would hit buckets of balls with her grandmother for practice. A couple years later, Melanie and her twin sister began taking lessons together. Her current coach, Brian de Villiers, has been with her since she was 9.

Both coach and sister were there Monday, as well as Mom and Dad and her 15-year-old boyfriend. That young man came up with an idea that has turned into Oudin's mantra for the tournament. He suggested she stamp the word "BELIEVE" across her pink-and-yellow tennis shoes. He also helped her prepare for her first match at Ashe against Dementieva by practicing with her in the 23,763-seat arena early Thursday morning.

Belief has certainly played a big part in Oudin's winning streak.

"It's kind of hard to explain how I've done it," Oudin said after beating Petrova. "It's, like, now I know that I do belong here. This is what I want to do, and I can compete with these girls, no matter who I'm playing. I have a chance against anyone."

The next person she'll have a chance against is another highly ranked player — No. 9 Caroline Wozniacki of Denmark. They'll meet in a quarterfinal match Wednesday, no doubt on the glittery stage of Arthur Ashe Stadium. Three more wins would net her a most improbable Grand Slam title.

A year ago Oudin was ranked No. 221 and lost in the first round of the U.S. Open. Now, endorsement offers, paparazzi and media requests are everywhere, but there are still hints of that wide-eyed teenager in her. She's even sharing a bed with her mother in their New York hotel.

Yes, no matter what happens this week at the U.S. Open, one thing is for sure: Melanie Oudin's life is about to change. She's a quarterfinalist at a Grand Slam and will shoot up the rankings when they're released next Monday. How high depends on how far she goes in New York.

"This," Oudin said Monday, "is what I've wanted forever."

Forever. A relative term coming from a 17-year-old. But hey … she's playing like a seasoned veteran, might as well talk like one too.

FOXSports.com tennis contributor Matt Cronin and The Associated Press contributed to this story.