Other U.S. Open stories you should follow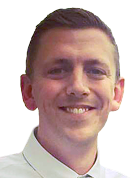 No one can blame you for spending most of your media consumption time during this U.S. Open following the stories of Melanie Oudin and Kim Clijsters.
Oudin, the 17-year-old turning one of the year's biggest tournaments into her own personal coming-out party. Clijsters, the 26-year-old new mother who's turning back the clock. Both still swinging in New York, both have a Grand Slam title within reach.
They've so far and away stolen the headlines this past week that you might be wondering just what else is going on in Flushing Meadows. We're here to help. Sit back, relax and check out the other storylines to keep your eye on as the U.S. Open winds to a conclusion.
The man who won back New York
Last year, Novak Djokovic made an enemy of New York tennis fans. I called him out for it. Well, now it's time for me to eat a little crow. Djokovic — who has seemed genuinely remorseful about the incident ever since — made amends Monday night at Arthur Ashe Stadium.
After he finished up a tidy whipping of Radek Stepanek, Djokovic thanked the fans extensively for sticking with him and then provided us one of the great moments in U.S. Open history when he called John McEnroe down from the ESPN broadcast booth to play a few points. They exchanged a few sloppy hits before McEnroe finally connected on a serve, charged the net, and punched a volley off Djokovic's return into the far corner for a winner. They embraced at the net with the crowd roaring its approval. Djokovic also did a spot-on impersonation of McEnroe's whispy serve motion and infamous tantrums.
Djokovic has a volatile side, to be sure, but most pro athletes do. When he's in crowd-pleasing mode, though, there's no one quite like him. He's one of the most engaging personalities in the game, and he proved last night that one ugly scene does not define who you are. Any match he plays in this week is one worth watching.
The woman that (maybe) can't be beat
As great as Oudin and Clijsters have been to watch, it's hard to imagine either of them beating Serena Williams. The reigning champion has made everyone in her path look silly. She hasn't dropped a set, and only once was forced to win a seventh game to close one out.
Once again, she's elevated her game for a Grand Slam. And with the extremely inexperienced Caroline Wozniacki being the only other top 10 player left in the draw, Williams' path to a second straight triumph in Flushing Meadows seems as unabated as it can be.
She's on another tier from everyone else, and now she can taste the trophy.
The showdown that just might finally happen
Roger Federer. Rafael Nadal. Their storybook rivalry has graced every Grand Slam stage except New York's. They're each two wins away from realizing that this time around.
Both looked brilliant in their last match. Federer routed No. 14 Tommy Robredo. Nadal shook off the effervescent Gael Monfils in four sets, winning the final three by posting a clean 6-3, 6-1, 6-3 scoreline after losing a first-set tiebreaker.
With Andy Murray's loss Tuesday, Nadal will retake the No. 2 ranking no matter what happens the rest of the tournament. So, technically, a meeting in the final between the two would once again be a battle of the world's top two players.
Their history is well known. Seven meetings in Grand Slam finals. Nadal has won five, Federer two. Nadal is the only man Federer has ever lost to in a Slam final. It would be quite the electric scene at Arthur Ashe Stadium …
That other breakthrough female teenager
That would be Wozniacki. She's Oudin's opponent Wednesday night in the quarterfinals. Hers is not the out-of-nowhere breakthrough that we're witnessing with Oudin, but this is still the first Grand Slam quarterfinal of the 19-year-old's young career.
Wozniacki turned around her fourth-round match against Russian power Svetlana Kuznetsova, winning the final two sets in tiebreakers to advance. She's the favorite now in the top half of the draw, meaning there is — believe it or not — some pressure on this young lady from Denmark. "Welcome to your first quarterfinal … now you better go and win."
Wozniacki won't have much crowd support Wednesday night against America's sweetheart. She acknowledged that fact during her on-court interview after beating Kuznetsova in such a sweet and understanding way that just maybe the Arthur Ashe crowd will think twice about its allegiance.
OK, probably not.
The men who might spoil the party
Juan Martin del Potro. Fernando Verdasco. Fernando Gonzalez. Robin Soderling. Marin Cilic. These are the men that will try to prevent a Federer-Nadal or Djokovic-Nadal final. Ranked between No. 6 and No. 17 in the world, all of them certainly have the tools to do so.
Del Potro has long been tabbed as the next big thing. Ranked No. 6, he'll take on the 17th-ranked Cilic in the quarterfinals. Cilic took down last year's runner-up Andy Murray in convincing fashion Tuesday in their fourth-round match.
No. 12 Robin Soderling has the unenviable task of facing five-time defending champion Federer. I suspect he'd rather be one of the balls that Federer will whack across the net than the opponent. Still, Soderling promised after their meeting in the French Open final — his 10th loss in 10 tries against Federer — that no one beats him 11 times in a row. Then Federer beat him at Wimbledon. Maybe no one beats him 12 times in a row?
The 10th-ranked Verdasco gets Djokovic and Gonzalez, the 11th-ranked Chilean, takes on Nadal. Neither has had much recent success against their more highly ranked foes, but both have been deep into Slams before and won't go down without a major fight.
We really can't lose at this point on the men's draw. Great matches are ahead.
The forgotten quarterfinal
There may be no tougher task in tennis writing than trying to sell you on Kateryna Bondarenko vs. Yanina Wickmayer. Yes, that's the quarterfinal matchup that's left from the ruins previously known as "Dinara Safina's quarter."
That's not to take anything away from Bondarenko or Wickmayer — they won when no one else could; kudos to both — but it's not exactly a showdown that has TV execs salivating. Still, one of those two will be in the semifinals against either Oudin or Wozniacki.
The 19-year-old Wickmayer is from Belgium, ranked No. 50 in the world and likes Brad Pitt. The 23-year-old Bondarenko is from Ukraine, ranked No. 52 and likes Russian pop music. Neither had been past the third round of a Grand Slam before today.*
Enjoy the match!
* — Biographical information from the official WTA Tour web site.
Zack Pierce is a senior editor for FOXSports.com.