Japan loses table tennis semifinal in cruelest way possible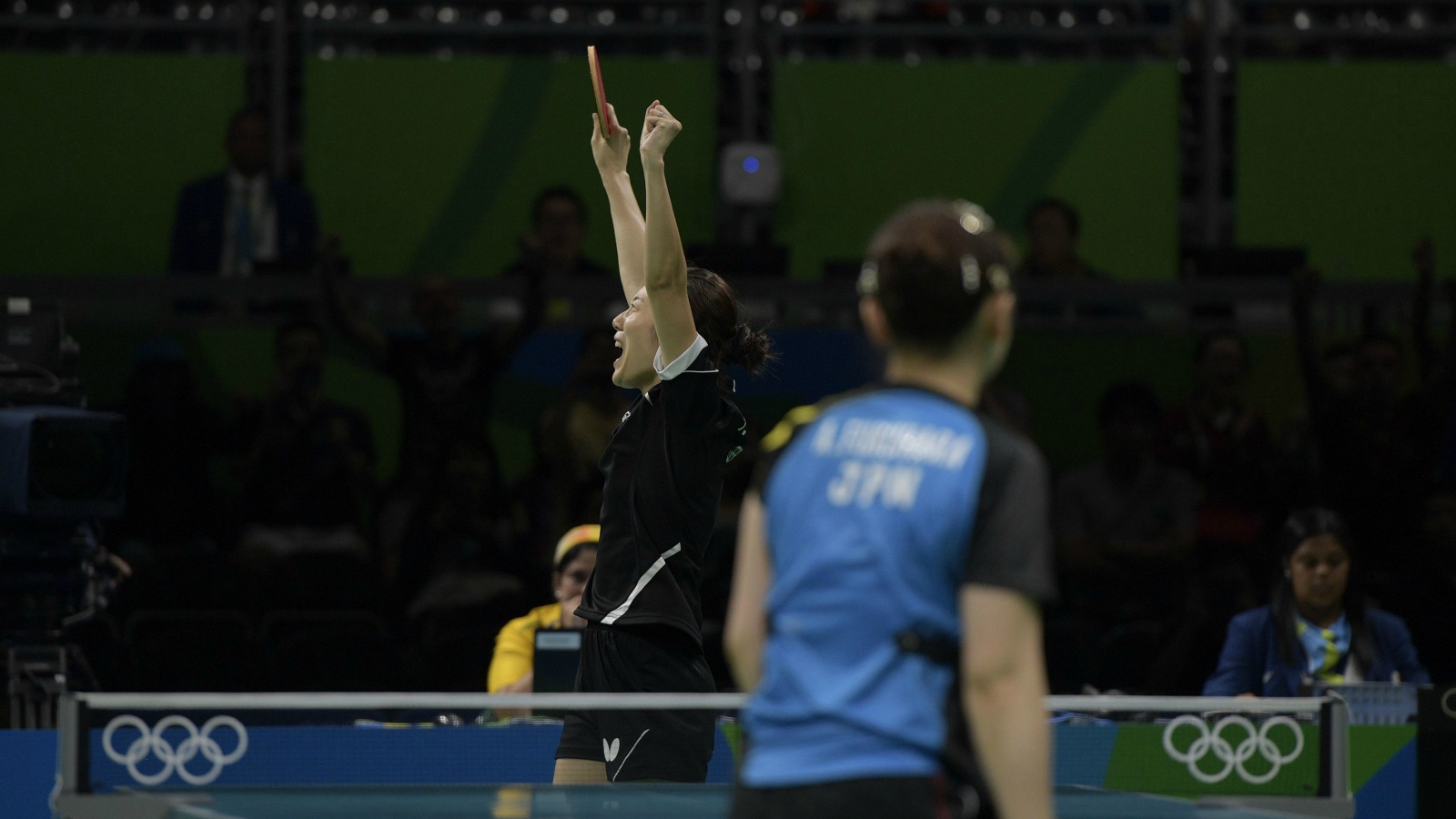 A thrilling and grueling women's team table tennis semifinal between Germany and Japan came down to one shot that was less than a centimeter from being out.
With a spot in the team final on the line – meaning a guaranteed silver medal at worst (and probably at best, considering China's dominance) – Germany and Japan split their first four matches in the best-of-5 set. Petrissa Solja opened with a come-from-behind win over 15-year-old Mima Ito and later delivered a second victory in doubles, while world No. 6 Kasumi Ishikawa kept Japan alive with two victories in singles matches, including a five-set classic against Han Ying.
Ai Fukuhara and Han battled to the fifth and final game of their decisive match in front of a raucous crowd, and Han rallied late to give herself a match point, up 10-9. What followed was madness.
Han, a defensive player, spent the vast majority of the match simply absorbing pressure from Fukuhara and keeping the ball in play with backspin chops shots, extending rallies until Fukuhara would make a mistake on an aggressive shot. Fukuhara was in commanding position with the game on the line and ripped forehand after forehand into the corner. The German hit a return that looked well wide, but it spun back toward the table and just clipped the edge, giving Fukuhara no chance to return it and ending the match.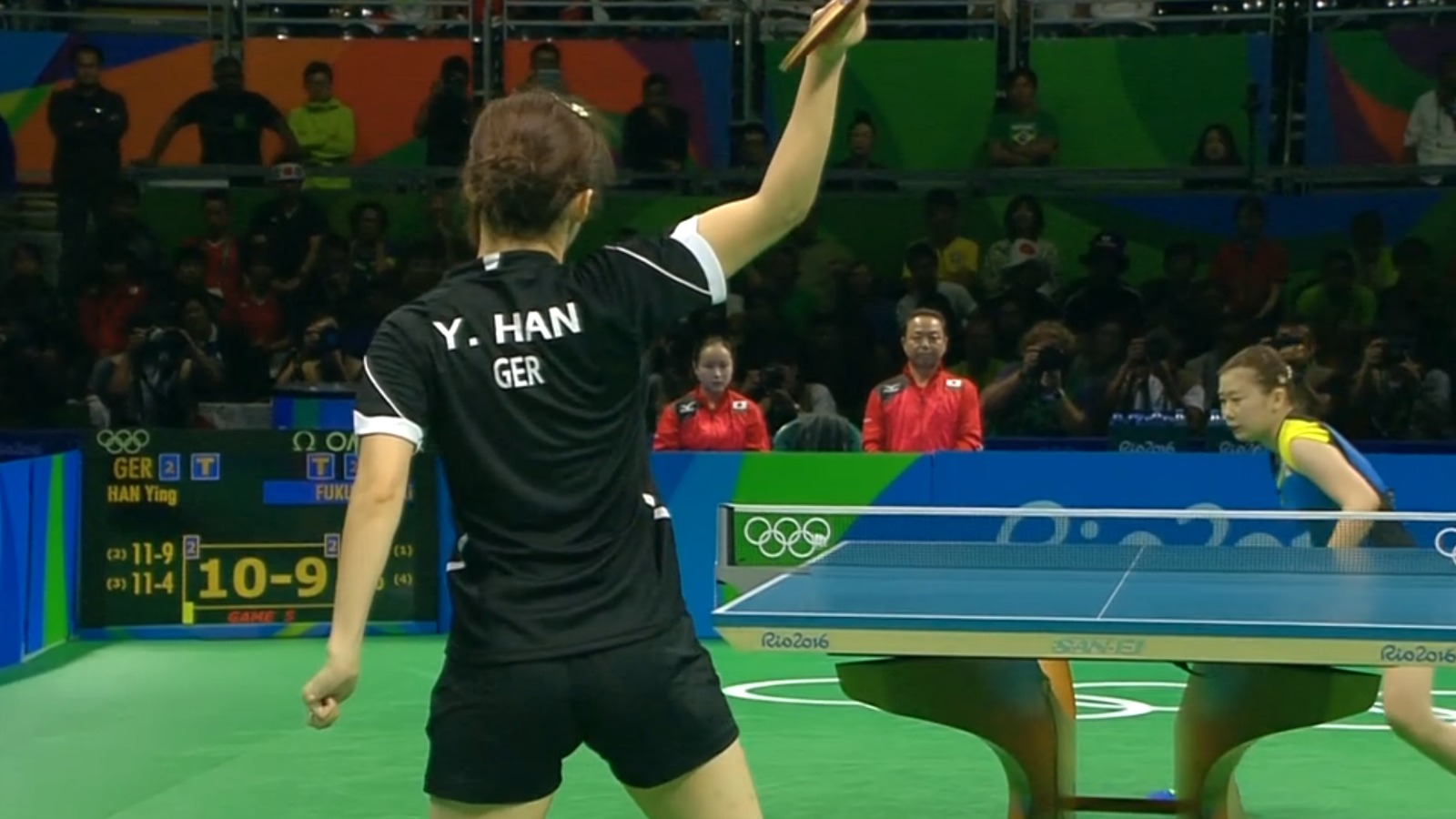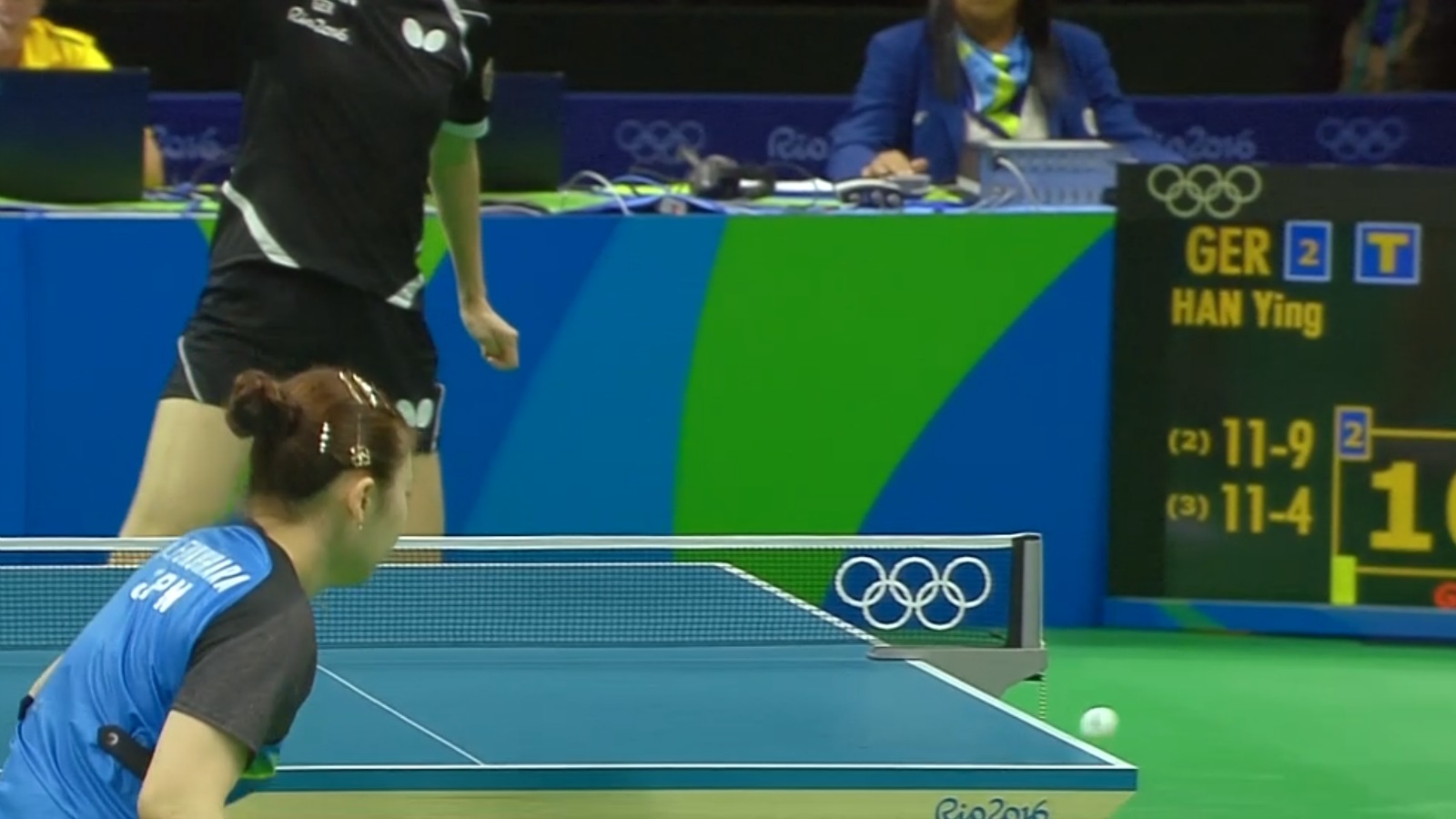 In table tennis, it's common for players to apologize to their opponent when they get a "lucky break" by grazing the net or catching the side of the table, but there's no apology that can make up for how such a phenomenal high-stakes match ended. Fukuhara protested the shot with the officials, arguing that the ball hit the side of the table and not the edge of the playing surface, but to no avail. Germany moves on, and the reigning team silver medalists will now have to win another match just to end up on the podium.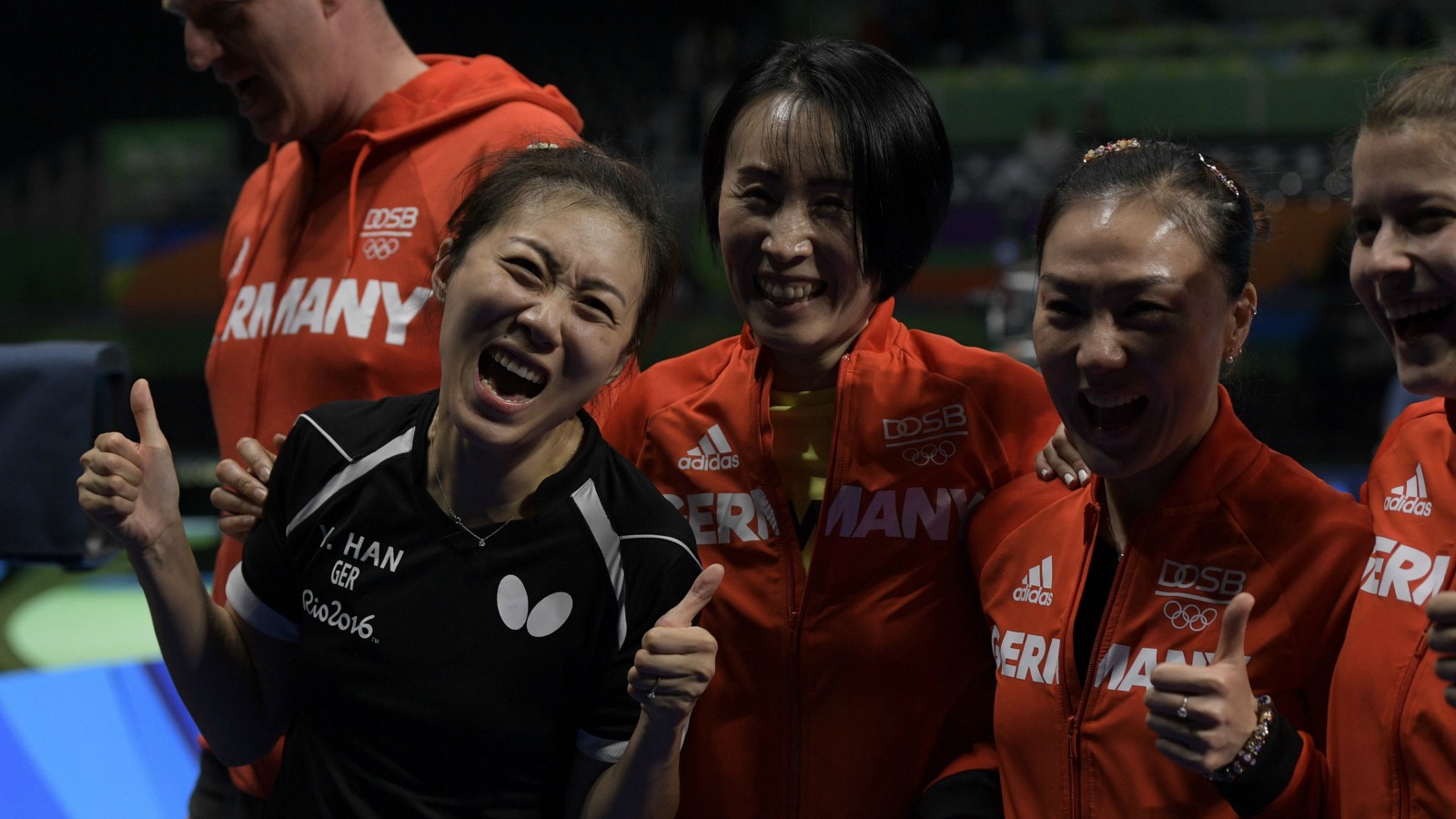 PSA: Table tennis typically hasn't been shown live on TV over the course of these Summer Olympics, but you should seek out the streams for the remaining competitions. Japan vs. Germany was epic.