Novak Djokovic: pressure to reclaim world No. 1 ranking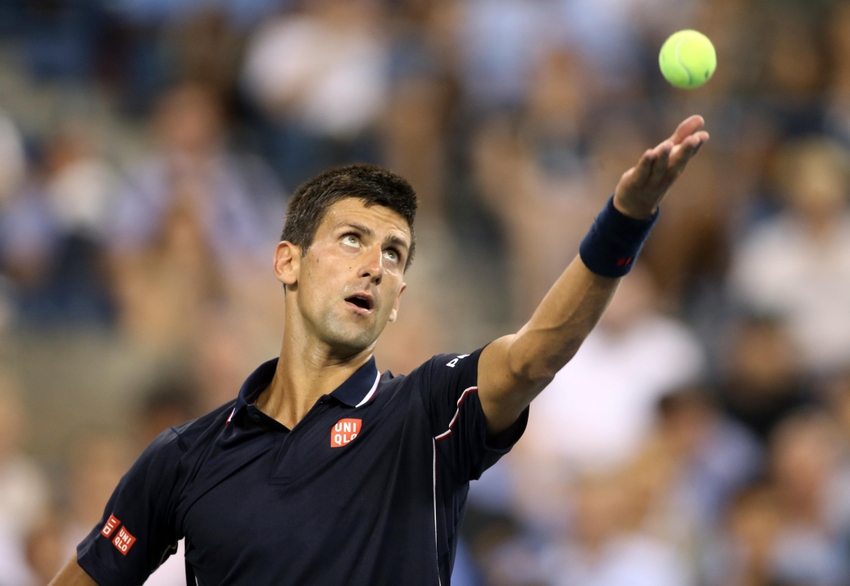 Novak Djokovic squares off against the best field in men's tennis this weekend. The world number 2 aims to retake the top ranking from Andy Murray.
Novak Djokovic held the ATP world number 1 ranking for 122 consecutive weeks earlier this season. Andy Murray overtook the top position from Djokovic in Paris.
The race for number 1 continues this week at the ATP World Tour Finals in London. Murray posed with the world number 1 trophy in London before the matches begin. Djokovic must make his end of the year push, starting with a match against Dominic Thiem.
Novak Djokovic is the defending ATP World Tour Finals champion. He has also won the last 4 consecutive end of year finals. All 4 of these titles come while the finals has been held in London. Despite an end of the year slump for the Serbian tennis star, Djokovic is back on comfortable ground at the O2 Arena.
Murray and Djokovic have been battling one another on the court since they were teenagers. They have proven themselves to be among the greatest in all of men's tennis and will make for an entertaining tournament in London.
After the thrilling upset by Dominika Cibulkova in the women's WTA Finals in Singapore, it is clear that anything can happen at an end of the year tournament. Cibulkova took down the women's world number 1 and clear favorite, Angelique Kerber.
Now, Djokovic sets out amongst a talented field. Beyond Cilic, there are players such as French tennis star Gael Monfils who pose a wild card to Djokovic's path to the victory. Monfils has shown flashes of brilliance this season, earning himself a title at the 2016 Washington CITI Open.
Stay tuned for updates on Djokovic's progress in London. The Barclays ATP World Tour Finals in London kicks off on Sunday and the field is set for a fantastic tournament.
Want your voice heard? Join the Lob and Smash team!
Check back for updates on the men's ATP World Tour, the WTA Tour, and other tennis news from Lob and Smash.
This article originally appeared on