The old Novak Djokovic came back to finish off Juan Martin del Potro
Novak Djokovic hasn't had the best start to 2017.
The man who won five out of six majors from 2015 through the first half of 2016 while top rivals Roger Federer and Rafael Nadal struggled with the vagaries of time and injuries has taken a step back since his turn as the sport's unquestionable most dominant player.
After winning the Qatar Open to start the year, Djokovic suffered a stunning second-round loss to 117th-ranked Denis Istomin at the Australian Open and only made it to the quarterfinals in Acapulco, a third-tier tournament he had never played before. All this after ceding his No. 1 ranking to Andy Murray toward the end of last year.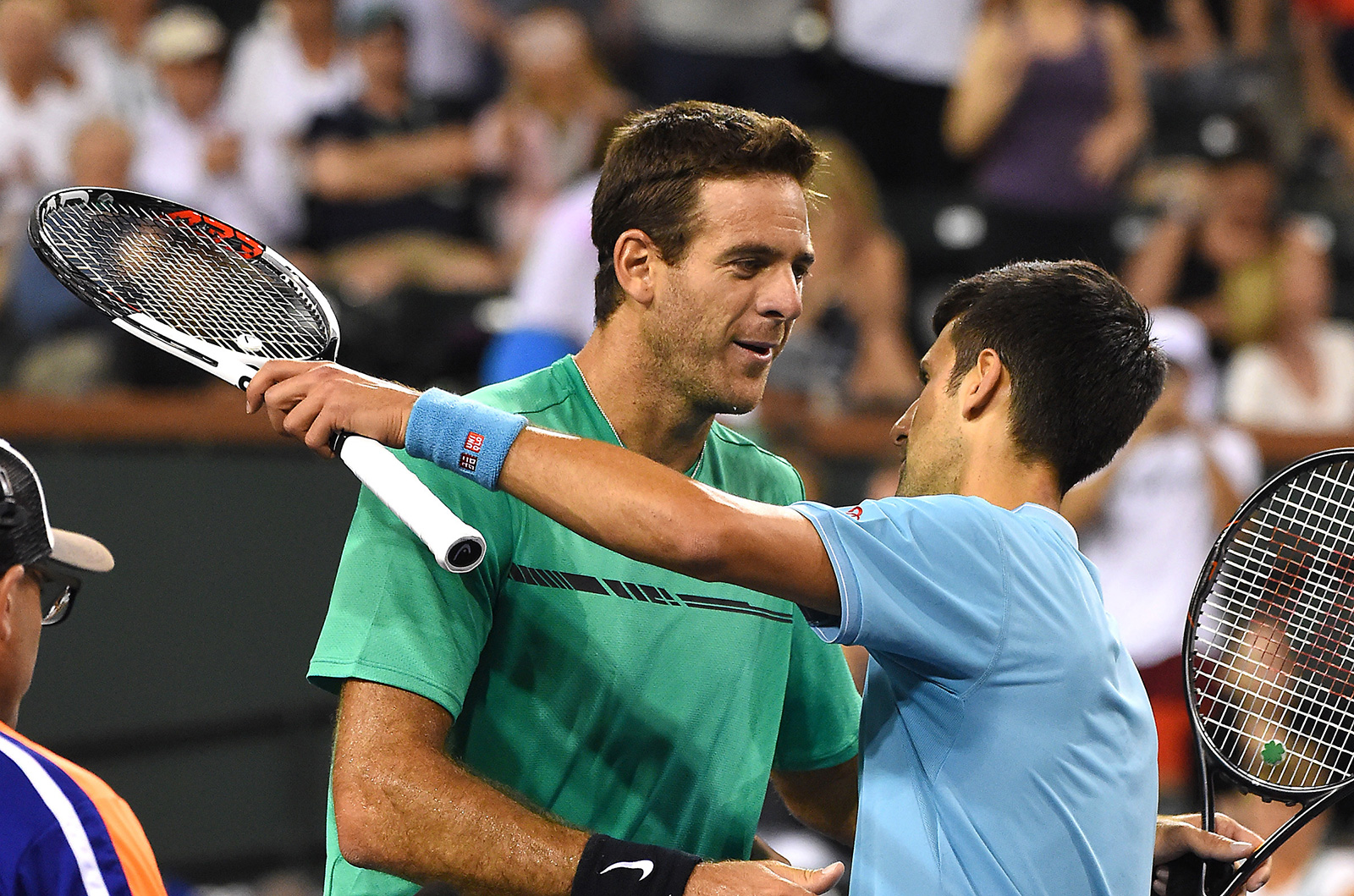 So he came to the BNP Paribas Open with question marks galore, and to make matters worse, he was given the draw from hell at Indian Wells, ending up in the same quarter with Federer, Nadal, a healthy Juan Martin del Potro, Darth Vader, and a clone of Rod Laver in his prime.
His third-round opponent Tuesday was del Potro, the former U.S. Open champion and one-time heir apparent to the multiple Grand Slam title throne before seeing his career beset by injury. Just as he had in Acapulco, del Potro gave Djokovic all he could handle for two sets. The Argentine got up a break in the first before the Serbian dug out of the hole to win the set 7-5. Del Potro would respond in the second, winning it 6-4 to force a third.
And then Djokovic raised his game to that rare level so few can reach. He steamrolled to a 6-1 win in the decisive set, playing on emotion and coming up with points like this time and again:
It was a near-perfect set, full of blistering winners and thundering pumps of the fist, the kind of set that reminds you that it's far too early to read too much into any perceived slump the 29-year-old — still No. 2 on the planet — might be in. Especially in a world where the 35-year-old Federer is the most recent reigning major champion. Djokovic even impressed himself:
"It was difficult to overcome this challenge tonight," Djokovic says. "The third was some of the best tennis I've played this year" #BNPPO17

— BNP Paribas Open (@BNPPARIBASOPEN) March 15, 2017
Djokovic's road gets no easier. Mercurial Australian Nick Kyrgios, who beat Djokovic in Acapulco, awaits in the fourth round. If he gets past that, it will be either Federer or Nadal waiting in the quarters — those two play Wednesday immediately after his match with Kyrgios.
But if Djokovic is still standing after that, there will be little reason left to doubt the man with three straight titles in Indian Wells and five overall, even if potential tough outs loom in the final two rounds in No. 4 Kei Nishikori, No. 3 Stan Wawrinka or maybe the rising young Austrian, Dominic Thiem. Murray is already out of the picture.
Djokovic is back. Back-ish. For now. We'll see.