Nadal defeats Federer for Aussie Open title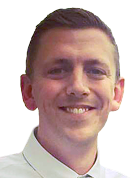 For the seventh time, Rafael Nadal and Roger Federer met in a Grand Slam final — but for the first time at the Australian Open. Relive the match as Nadal stopped Federer from tying Pete Sampras' all-time record of 14 career major championships.
Nadal defeats Federer 7-5, 3-6, 7-6 (3), 3-6, 6-2
Fifth set
Game 1: Nadal starts with an efficient hold. Who will crack first in a match already full of break opportunities?
Game 2: At 15-30, Nadal gets a decent look at a passing shot but pushes it off the tape and wide. A pair of strong serves from Federer follows and he holds for 1-1.
Game 3: Nadal responds with his first hold at love for a 2-1 lead.
Game 4: Stunning. Federer rolls to a 30-0 lead then coughs away the game. Nadal up a break at 3-1.
Game 5: Errors and more errors from Federer help Nadal to a 40-0 lead and a hold. Federer needs to dig deep now.
Game 6: A blistering service game from Federer gets it to 4-2, but it matters little. He'll have to break Nadal.
Game 7: Not here. A hold at love and Nadal can taste the title. He leads 5-2.
Game 8: Federer starts with a miss and a double fault and suddenly Nadal is two points from the championship. Federer wins the next, then sprays a forehand long, and Nadal has two championship points. Federer saves them both to force deuce. Nadal gets another crack at it and capitalizes. It's over. Nadal has won the Australian Open.
Fourth set
Game 1: Needing to find some momentum, Federer holds easily at love.
Game 2: Federer earns two more break points on Nadal's first service game of the set. After fighting so valiantly to avoid the break last set, Nadal wilts here. Advantage Federer in the fourth.
Game 3: Nadal's not bed-ridden just yet. Another running forehand up the line — fast becoming his signature shot — gets him a break chance. And he converts. 2-1 Federer.
Game 4: A friendly net cord bounce quickly gives Federer a 0-30 edge on Nadal's serve. Again, just when you think Nadal is going to crack, he summons a little something extra. He holds to make it 2-2.
Game 5: Nadal stays hot and gets himself a couple break points, but Federer staves them both off. A few deuces later, Nadal has another chance but misses a backhand cross-court flick at the net. A crazy rally ends with Nadal somehow pushing a forehand winner up the line for another break point, but Federer comes right back with an ace. Federer hits the net cord and gives Nadal yet another break opportunity, and again Federer saves it. Finally, on the 20th point of the game, Federer secures the hold.
Game 6: Having a service game is just not a good thing in this match. Federer earns another break chance and makes good. He leads 4-2.
Game 7: Federer's feeling it now. He backs up the break with a quick hold at love. He's a game away from forcing a fifth set.
Game 8: Nadal posts a hold and will make Federer serve out the set.
Game 9: Federer challenges a double fault call at 15-15 all and wins, then fires a service winner and goes on to take the set. We're headed for a fifth set. How could it end any other way?
Third set
Game 1: Questions about Nadal's fitness will start to arise as this match wears on, but for now he's hanging in there. A relatively easy hold gives him a 1-0 lead.
Game 2: Federer jumps out to a 40-0 lead, then fights off a Nadal comeback bid to level the set.
Game 3: Federer is getting more pressure on Nadal's serve. He forces another multi-deuce game, but Nadal scratches out the hold.
Game 4: The serve is starting to pick up a bit for Federer. He drops the first point here but bounces back for a hold. 2-2.
Game 5: At 15-15, Nadal hits one of the best shots you'll ever see. With Federer coming to the net and seeming to have the point won, Nadal hits a ridiculous forehand passing shot on the run for the winner. He goes on to hold for a 3-2 lead.
Game 6: Federer's still sloppy, missing first serves and makeable shots. Nadal gets to another break point, but Federer saves it — the first time he's done so in this match — and holds for 3-3.
Game 7: Nadal gives Federer a slight window at 15-30, but it quickly closes thanks to more Federer errors.
Game 8: Nadal calls for the trainer in between games and has work done on his right leg, then Federer runs up an easy hold. Cause for concern in the Nadal camp?
Game 9: Trouble for Nadal: Federer sprints out to a 0-40 lead. But Nadal saves all three break points and wins the game. You get the feeling that Nadal has to have this set.
Game 10: Nadal takes the first point on Federer's serve, then Roger racks up four straight to hold for 5-5.
Game 11: Federer's defense gets him two more break points. Nadal seems ragged, and it looks like Federer knows it. Both break points go by the wayside. Federer earns another, Nadal saves it. Two more deuces and it's another heart-pounding hold for Nadal. He leads 6-5.
Game 12: A challenge from Nadal on a Federer volley that just missed the sideline gives him a crucial point at 30-15. He earns a set point, but Federer fights it off and holds after a few deuces. It's a tiebreak to decide the set.
Tiebreak: They stay on serve through the first six points before Nadal earns a mini-break at 3-3. He goes up 5-3, then 6-3 after a fantastic running volley on a solid pass attempt by Federer. Three set points for Nadal. Federer double faults and Nadal is one set from the Aussie Open title.
Second set
Game 1: Nadal rides the wave from the first set to a quick 0-30 lead. In a precarious spot early on, Federer rattles off four straight points to hold serve.
Game 2: Federer has more problems at net, pushing another volley into the tape. An emphatic backhand cross-court gives Nadal the game.
Game 3: Federer shakes it off and rolls to the match's first hold at love.
Game 4: A long rally ends with Federer ripping a forehand cross-court to get it to deuce. He then gets a break point on a nice inside-out forehand wide. Nadal then fires his first ace and goes on to hold.
Game 5: Nadal continues to thrive off his backhand. His ninth winner from that side gives him a 15-30 lead and puts Federer in another tough spot. Nadal gets a break chance on a sloppy Federer error. Nadal's return on the next point hits the baseline, and Federer can't get control of his forehand. A break — and a huge advantage — to Nadal.
Game 6: Nadal gives Federer a couple free ones — a double fault and a lazy forehand error — and suddenly Federer's got the break chance. They rally for awhile before Nadal floats one long. Federer yells "Come on!" as he draws even in the set.
Game 7: Federer is struggling big time with his first serve, firing under 50% for the match so far. He shrugs off the stat and holds for a 4-3 lead.
Game 8: Some classic Federer tennis gives him two more break chances. Nadal saves them both to get it to deuce. Federer forces a third break point but Nadal rockets an ace. A fourth chance comes and goes for Federer. Finally, on the fifth try Federer makes good and will serve for the set.
Game 9: A strong hold gives Federer the second set. Settle in. It's going to be a late one.
First set
Game 1: A sharp first point from Federer gets him up 15-0. Nadal takes the next point on a Federer mishit, then gets a double fault from Federer for a 15-30 lead. Another backhand miss gives Nadal two break points. A horrible forehand that misses even the double alley gives the Spaniard an early break for 1-0.
Game 2: Federer gets his stroke back in a hurry and finds himself with three break points in the game. He finally converts on the third. Federer's backhand seems to be settling in. Nadal is having big trouble with his first serve. We're on serve after a pair of breaks.
Game 3: Federer fires his first ace of the match en route to an easy hold. His wide shots keep making Nadal move. It'll be key to see if the Spaniard's fitness will hold up after his marathon semifinal match two nights ago. Federer leads 2-1.
Game 4: Nadal fires right back with an easy hold for 2-2. Too early to tell who's got the edge tonight.
Game 5: A long first point ends with Nadal missing a backhand volley toward a wide open court. Federer fires an error next, then Nadal rips a backhand on the line for a 15-30 lead — though it should be 0-40. Federer fights back to hold for a 3-2 lead.
Game 6: Federer punches a floating defensive passing shot past Nadal for the first point of the game. A forehand winner up the line a few points later gives Federer another break chance. He reads Nadal's second serve perfectly, steps around it, and absolutely crushes the break point winner down the near line.
Game 7: More brilliance from the world's best. Federer rushes the net at 30-15 to force the issue, and Nadal comes up with a fantastic running forehand winner. Federer seems to have the next point won, but Nadal chases down a Federer forehand and turns it into a backhand winner for himself. A double fault gives Nadal the break right back.
Game 8: A strong service game from Nadal makes it 4-4. Another classic brewing?
Game 9: Nadal comes up with a couple strong winners, but it's another strong hold from Federer for a 5-4 lead.
Game 10: Nadal tries to step around and smack a forehand winner, but Federer sends a defensive backhand into the far corner for a quick lead. At 40-15, Federer attacks another second serve and cuts it to 40-30, but Nadal closes the game out on the next point. 5-5.
Game 11: After dropping the first point, it takes a lunging backhand at net for Federer to keep from going down 0-30. Nadal takes the next point for a 15-30 edge. Federer tries again to step around and whack a forehand, and misses again. Two break points for Nadal. Federer picks a bad time to come to net and Rafa passes him for yet another first-set break. Nadal will serve for the set.
Game 12: You can start to see the momentum fueling Nadal. Federer was pushing him around a bit earlier in the set, and now Nadal is dictating play. A forehand error from Federer gives Nadal two set points. Federer saves one on a backhand error from Nadal. A tremendous rally ends with Nadal sends a forehand winner to the baseline to win the first set.
Zack Pierce is a senior editor for FOXSports.com.