Mike Tyson caught stealing ice cream at U.S. Open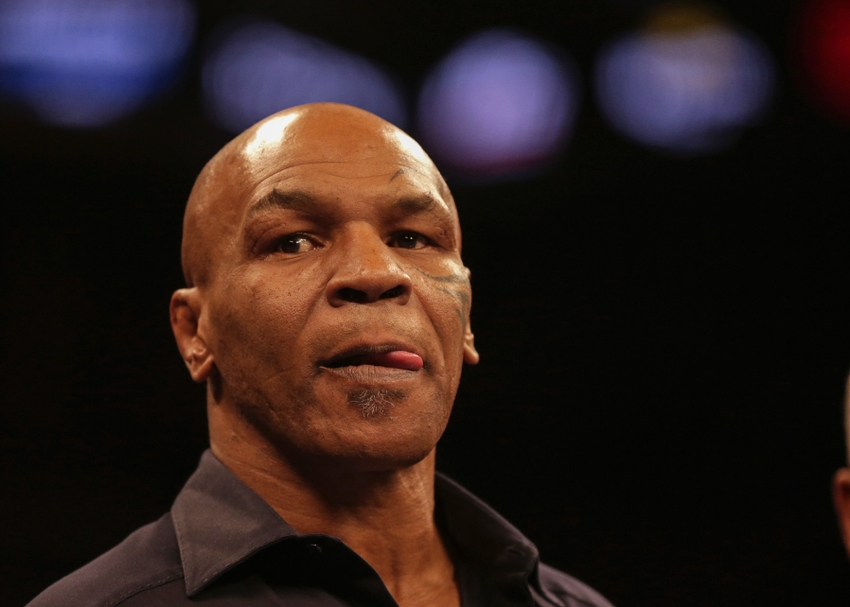 Mike Tyson was in attendance with his daughter for the U.S. Open and didn't think he needed to pay for his ice cream. So he stole it.
Compared to the troubling events of Mike Tyson's past, this incident ranks near the bottom in terms of damage done. Nonetheless, it's still pretty humorous, to say the least. During the opening night of the US Open, Tyson decided to take it all in with daughter, Milan Tyson, who is a young rising tennis star. However, Mike decided to take something else.
What's better than ice cream and tennis, right?
Tyson obviously enjoys the combination, but there's one problem. The former heavyweight champion took the Ben & Jerry's kiosk without paying for it, which surprised one of the workers, via the NY Post. 
"I was like, 'Are you serious? Am I imagining this?' (Tyson) was like, 'I feel like having an ice cream' and he just took it," said one stunned worker, adding, "What are you going to do, fight him? He's Mike Tyson."
The ice cream was only $5.50, which is nothing to someone of Tyson's stature, but it was an indictment of his character, according to another worker.
"It shows his character. He doesn't seem bothered by what he did," said another worker. "It doesn't surprise me, though, given his background. Mike Tyson is not the most upstanding citizen."
Luckily, Tyson has a publicist to clean things up.
"There was a misunderstanding," she said. "Mike got the ice cream and was going to have the host pay for it as he was running around with his family. He was being pulled in a lot of directions as his daughter, Milan, is a rising tennis star and huge fan of the sport. … His host, [USTA national manager] David Slade, got the money from Mike and has made sure the bill has been taken care of."
Just pay for your ice cream next time Mike.
This article originally appeared on