Maria Sharapova jokes she'd never announce retirement in hotel with such ugly carpets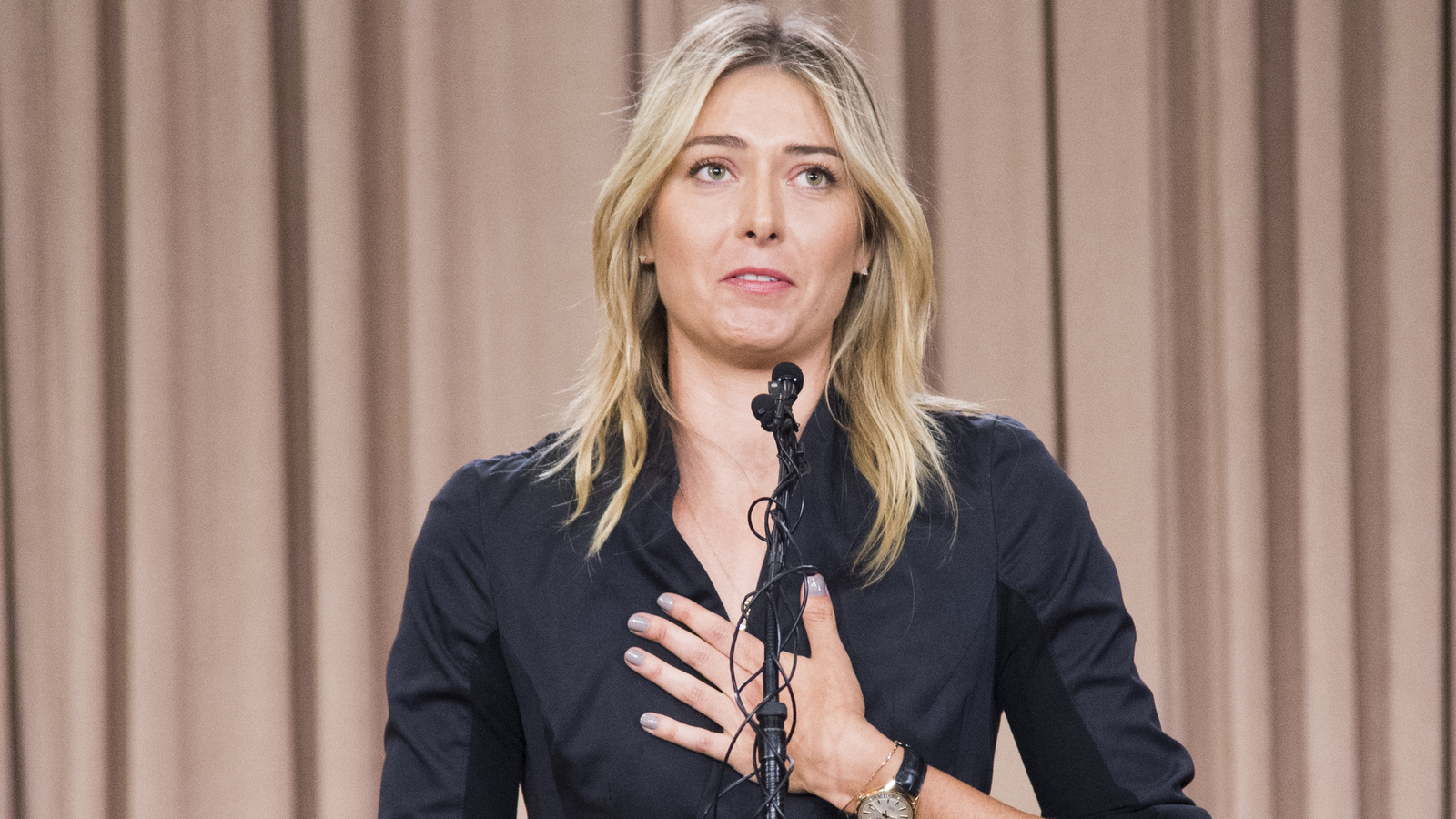 To be fair, it was a really ugly carpet.
In what was otherwise a somber press conference announcing her positive test for a newly banned drug, one that will likely ban her from the sport for months, Maria Sharapova made an oddly timed, but funny joke, about the setting of her presser and the topic that most thought would be addressed Monday afternoon.
Here is Maria Sharapova's "fairly ugly carpet" quote. pic.twitter.com/BSKFR95plh

— Erick Fernandez (@ErickFernandez) March 7, 2016
Boom. Though, what, is Sharapova going to eventually announce her retirement on a red carpet, a floor made of money or live on the marble of the Sistine Chapel? I mean it was The LA Hotel, not Econo Lodge. I guess if Queen Sharapova had retired we'd have had to call it an abdication.
But, like we said, that thing was ugly. It's the kind of carpet a hotel ballroom is forced to have around its dance floor so they're not paying a fortune in carpet-cleaning bills every time some idiot drops a glass of wine and a plate of filet mignon at a wedding (not that I'm speaking for recent personal experience).
This is the carpet that Maria Sharapova found ugly at her press conference. pic.twitter.com/51oNkP0rcF

— Les Carpenter (@Lescarpenter) March 7, 2016
The retirement addressed the one-time elephant in the room. When Sharapova hastily announced the presser with what was billed as a "major announcement," most assumed that she'd be pulling a Peyton Manning and revealing her retirement from tennis. Then, people realized Sharapova had only announced her withdrawal from this week's Indian Wells tournament four days ago in a statement full of hope and the insinuation that she'd be playing tennis long-term, so that theory was gone and tennis world had an afternoon guessing game about what she would say. In the end, it was just a minor positive drug test and a carpet that looks like it was designed by somebody who'd had a positive drug test.